New Bedford, MA Tax Preparation Offices
1847-B Acushnet Ave
Call us on (508)992-1060
SERVICES AVAILABLE
Se habla Español
Refund Advance
Drop off available
Find an office with a particular service
HOURS THIS WEEK
| | |
| --- | --- |
| Monday | CLOSED |
| Tuesday | 10:00AM - 5:00PM |
| Wednesday | CLOSED |
| Thursday | CLOSED |
| Friday | CLOSED |
| Saturday | CLOSED |
| Sunday | CLOSED |
Reviews at this office
What others are saying..

HOLLY L
The tax preparers are very personable, detailed and accurate.

NIHEEM
I've geen going to Jackson Hewitt for 4 years to see the same person amd I always feel welcomed and as soon as I walk in the door. They ask you if you need help or have an appointment. It's a friendly and happy environment that is not stressful because they make sure it does not have to be.

JUAN L
The lady that did my tax return went above and beyond to get my W-2 online when everyone else couldn't.

JOHN R
Susan Berry does our taxes and she is knowledgable, professional, likeable, and always does a super job with our taxes!

AMANDA Y
The staff was very welcoming and friendly.

MATHEUS
Susan one of the employees helped me very well on filing my tax and getting as much as I could get back in refunds following all of the rules and regulations. I am very happy because of that.

PETER
They were fast and at reasonable price and I was happy of what I'm getting back.very satisfied

ELIZABETH
I had an excellent experience and all my answers were answered in a timely manner

TASHA
Excellent service n commitment..

MARJORIE
Good work

NAKEIYSHA
My second year doing my taxes with Jackson Hewitt great team

ALEXANDRA
I have been using this service for 8 years and the staff is always extremely knowledgeable and helpful.

ELIZABETH
Sheila Smith, and for her only!

ANTONIA
The staff were friendly, attentive and knowledgeable of all the Jackson Hewitt products.

THERESA
Great service :)

AMELIA
Sheila was amazing ! She is very informative and knowledgeable! I have been going to her for the last 3 years and have recommended her to many people!!

TAMMY
Excellent costumer service

RYAN
Great highly recommend company with hard working friendly workers and very fast servious ive been going throw you guys for years now awesome job thank you

JENNIFER
After all the trouble I went through to find an office that offered the refund advance, the New Bedford, Massachusetts office on Acushnet Ave made it all worth it

CHRISTINA
Always quick helpful and ver accurate with my taxes every year. They treat you like family i love that

KRISTI
They are friendly and explain everything they will answer all your questions for you..

MELISSA
Very knowledgeable and helpful staff

HEATHER
Jackson hewitt employees are nice and extremely helpful. They treat their customers like family

NADIA
Nice people, fast service, and convenient locations what else can you ask for in a tax place..

ASHLEY
Ive gone to Jackson now for over 3 years and ive never had a problem. Fast and efficient. Thanks you

APRIL
I love them. They are very nice and explain everything they are doing.

RICKELLE
Jackson Hewitt is the best they did amazing on my Rapid Refund and amazing on my taxes for 2017. Can't complain

VENESSA
My appt was quick & staff very knowledgeable

SHERRI
Good service.

ELISHA
The professionalism the friendliness and the knowledge the tax preparer has

ALEXIS
The quality of service by the representative was astounding. She seemed to actually care and wanted to help us get the most back.

MICHAEL
Me and my wife have been customers for 12 years.

SHAWNDRA
She was very prompt and great customer service

AMANDA
Very friendly and very helpful with explaining anything you need help with understanding. They are the best at what they do.

SAMUEL
Representatives are friendly and respectful, they explain the process the best way for clients to understand

JESSICA
Fast easy convenient

HEATHER
Every year ther awsome to meet with

NICOLE
The person that helped me was nice.

JEANDALISE
Siento seguridad al hacer mis taxes con ustedes. Han sido muy profesionales y amables al contestar mis dudas o preguntas. Los recomiendo al cien porciento no los cambio.

ANDRES
Very reliable and very easy to use and work with I go to them every year

TARA
I have gone to them 4 years in a row and they are helpful, friendly and awesome every year consistently.

MARISSA
Taxes done in a timely fashion, always receiving the most back i can get, very professional workers that do the most for their customers!

ROBERT
Not expensive to do my taxes and I get my fair share back quickly

ELLEN
Friendly and fast.

BRANDON
Solid employees great options friendly to customers and in my eyes they offer the best options

DEREK
Great professional service. 6-7 years straight I've been extremely happy with the return I've gotten.

BARBARA
Kind ppl and good service

CHRISTOPHER
Very friendly ...made sure to greet us when they saw us walk in i had my 3 year old daughter with us who wouldn't sit still and everyone was smiling and talking to her allowing me to be able to sit and do my taxes

JOSHUA
very helpful, friendly, cheap, and works to get you your max refund. there great

DAVID
great experience

JOHN
Susan Berry is fantastic every year!! She puts in the time and effort to get us a great return!

GLENN
Fast friendly knowledgeable service

JOSE
In my case, the way i was treated was wonderful and i felt like i was part of them!

LYNN
My tax preparer is extremely helpful .service with smiles and i feel very comfortable in office answers any questions i may have .have a wonderful experience every year.they have gone above and beyond at times have a wonderful story i. How they helped last year ..

DIANA
Awesome work

RACHELLE
I have been a customer for many years. Very professional staff.

CHRISTINA
Fast and helpful service easy appointment scheduling

SUZANNE
Reasonable price

ASHLEY
Very quick friendly service.

JESSENIA
Very imformative

ALEJANDRO
Great service.Knowledgable & very friendly

KATRINA
She was very descriptive with everything so that I would understand everything about my refunds and when I should be expecting it

ROYLAN
Thay good ppl

JENNIFER
The person. That does my taxes is kind and wonderful

JESSICA
I have had very good experience there

SAVANNAH
I?ve been going since I first starting doing my taxes there.. they are great with helping and very patient...

JASON
Always have been treated with a smile and respect. Always responsive and willing to help.

RYAN
I got great service always do been going there for years now never had a bad experience with them

STACY
The person went through everything in detail and made sure I knew exactly what I needed for my taxes. Everything went by smooth and quickly.

VALERIE
Nice people very professional with a great atmosphere i was very happy.

JASMINE
I love Jackson Hewitt because my mom started filing her taxes there this year I filed mine with the same company they make the tax credit experience pleasant and effiecint for me and my family and well keep going back for years to come and I think everyone else should too.

CHRISTINE
They are awesome :)

RAYSA
Always friendly and great service! Personal and knowledgable.

MARTINA
Reliable very fast and friendly very accurate

JEAN
Last year I got more money than this year

CHRISTOPHER
Friendly people. And great service. Knows aloy of the answers to my questions and took their time to make sure it was right

MELVINA
My service was fast and the accountant was very professional. He was able to get the very best outcome for us.

GLENDA
This is the best quality and most affordable tax service I have ever had. I always recommend everyone because the service is impeccable. They are super friendly and know everything so you get the most out of your refunderstanding possible.

KRISTI
Friendly and professional

ASHOKE
Several years back, I got my tax done at two places: H&R Block and JH with exactly the same papers and other info H&R Block told me that I would get an X amount of return in FED ans State tax while JH told me a return that was about $5000 higher for Federal and about a few hundred dollar more in State return. So, I filed with JH and have been with them faithfully ever since then. The reason for my higher return was that H & R block told me that no credit for house purchase as it was my 2nd house, but JH told me that I qualify because even though it was a second house, it was purchased after many years of the first purchase. JH simply takes taxpayers interest at heart while complying with all laws. I have already got many people to do teir taxes with JH and I will continue to do so .

HENRY
Susan is great

MICHAEL
Susan always does an excellent job for us.

MARK
I've been back several years in a row.NEVER had a problem

NADIA
You guys are so much better than H&R block.. love getting my taxes done by you guys!!!

DAVID
Been going three yrs now always had great outcome

BETTE
Friendly staff acknowledged me coming in and greeted me right away very fast and professional

SHERRI
Very informative, nice.

JOSHUA
The service was perfect

AMELIA
They have been amazing over the last 4 years! Sheila our of the wareham ma store is THE BEST! They are always so professional and helpful. Always willing to go the extra mile to make sure every customer gets the most!

MICHAEL
Always a great place to go with the staff are. Vary helpful and quick.

JULISSA
Good work and staff

HOLLY
very polite, patient, and thorough

MELODY
because they are polite and very efficient

JEAN
Very knowledgeable staff and very nice and they make sure you understand everything

JENNIFER
Fast n polite. They go over everything with you .and explain if dont understand.and also make sure you get the highest amount allowed to you

KEILA
Been filing here for about 9 years and never had an issue

PAULA
Friendly, kind, knows me by name. Very informative. Helpful. Everything u would want for customers.

GINA
Knowledgeable staff

MICHELE
Staff is absolutely amazing and fast

ASHLEY
Everyone is so nice and helpful, always trying to make sure the customer is satisfied.

ERIN
They are very helpful and have good customer service... I work with customers all day and you guys make sure customers are in and out as quickly as possible

TIFFANY
Love it always great experience

ELISA
Very knowledgeable and friendly

FABIOLA
Great experience each year

ASHLEY
I've been a customer for years, they are smart fast pleasant and know me and my kids by name won't go anywhere else

REBECCA
Because you are awesome!

KRISTEN
Sheila is an awesome tax person She handles every question and concern I have. I always feel completed content after I do my taxes there. Fast and easy.

JESSENIA
Fast friendly service

CRYSTAL
The ladies of Jackson Hewitt are amazing. They explain everything and give help and tips as much as possible.

CHRISTINA
Easy , fast . Agents knew exactly how to answer my questions

KIARA
Good coustemer service

ALEXANDRA
The staff is always super attentive & willing to accommodate anyone. I?ve been using the same tax woman for 8years and will never go anywhere else.

APRIL
I always get good service

RACHAEL
Fast friendly and accurate

TASHA
Love the customer service and the length of time

DANIELLE
Friendly and knowledgeable

APRIL
I love them. I've created a friendship with them from going over the years

LUIS
Easy and quick to do taxes

ELLEN
Friendly, knowledgable associates

TARA
I've done my taxes with them for 5 years they are awesome!

REBEKAH
Great company no problems what so ever

HANNAH
Nicole is a very caring and friendly person I would recommend her to everyone Jackson Hewitt in new bedford is the best

JULIE
Fast, accurate, reliable and professional

ALYSON
I have been going to Jackson Hewitt for a long time and have never had a problem. All of the employees are very helpful and professional.

MELISSA
Very helpful with the new uber

BRIAN
Great customer service and a great first time experience , I'm going to be going to them for now on.

ROXANNA
Because they were awsome

BETHANY
Very happy with everything

JANELIZ
Muy amables

TOMASITA
Muy buen servicio y siempre otorgan buena calidad y llegan bien todos nuestro retorno de dinero gracias.Dios les bendiga

SCOTT
Veey good staff very helpful always get my full refund back

WALLACE
Good worker's

KATHLEEN
Nicole was great very friendly attentive answer all my questions was quick

RICCI
Because she was so nice and she help me get the amount I was owed

TONYA
I am a returning customer year after year. I usually see sheila but everyone else is amazing as well so helpful and nice

MICAU
They're professional they know how to make you fell like you've known them for a long time..and they're quick wit it

MELISSA
Friendly accurate service. Reasonable pricing

JERELL
Very polite fast fast service I was seated within 5 min exstreamly nice worker I go to them every year

SUZANNE
Price

DONNA
They are so helpful and friendly

FALLON
Friendly and very efficient

MARIA
Great and friendly workers. They knew a lot about the service provided and were eager to answer an question thrown at them.

NIHEEM
Been going to the same person, for the pass 8 years and it always makes me fell welcome. That's why I send people I know to Jackson Hewitt

JAMES
Great to deal with and reasonably priced

CHRISTINE
Nice people . Good customer service

DEVEN
A lot less pricey, the workers are nice and make the time go by fast, employees are caring and offered food and drinks to me and my family

ANDRES
Excellent experience

NICOLE
amazing service

KATRINA
The tax lady was super nice and informative she really made sure I got what I was getting back in detail

CRISTINA
Their customer service is wonderful

MARLON
Excelente servicio y calidad

CHRISTOPHER
I've been using Jackson Hewitt for years and I have never had a bad experience. I would and have recommended Jackson Hewitt to everyone I know.

JEANDALISE
Seguridad y amabilidad

NINA
Quick professional and friendly .the girl who did my taxes was on point and took her 14 min.tops and made me feel comfortable..

JEFFREY
They do there thing

JASON
Because i use them every year with no problem

STEPHANIE
Very friendly and knowledgeable service

AMY
Very professional and knowledgeable

ROSA
Very professional environment they greet you with respect walk in is plus also the staff are very friendly

ANGELA
Friendly. Attentative to detail. Patient.

JOHN
Susan Berry does a great job on our taxes.

ASHOKE
They know how to get the max return. One time I did the tax with both Jackson Hewitt and H & R block. Based on identical tax papers and identical info provided to both, I got $5k more in return from JH. And I had JH file my tax that year and from that time, I would not do tax with any other company.

KATHERINE
Fast, reliable and love the advance chunk of money in just a few hours !!

ZACKARY
Great customer experience and leadership within the office I go to every year to do my taxes.

KAYNE
So happy that I chose to change services this year and use Jackson Hewitt to file my taxes... Mike Matos was absolutely amazing in every way... he not only e,plained step by step what was going on during tax preparation but also talked to us about other stuff and made us feel at home... would not go anywhere else... will be back next year for sure... thank u for an amazing experience and laughs...

LUIS
They sit and explain everything to you so you understand

JOSE
They make it easy and affordable. They are very dependable and fair. They are the right choice.

CHRISTINE
I've been going for years and never had an issue.

ANGELICA
Yo los recomiendo por su trato hacia las personas y su excelente servicio

KALA
The accountants at Jackson and Hewitt are always helpful even when it isn't tax season. They go above and beyond to ensure that you have a great experience.

JANET
Because everyone there are courteous and knowledgeable

RICARDO
Susan Berry made it all easy and answered all questions we had. Very good professional.

CHRISTINE
Quick friendly service very easy helpful answer all my questions

STACEY
I have been goinf to jackson hewitt for about five years now all staff is friendly,helpful. The atmoshpere is clean and there is activities for children. If theres ever a problem and i call there always helpful or call back in a timly manner i would highly rexommend

CONRAD
Very efficient and well knowledgeable.

GLENDA
Jackson Hewitt offers the best tax service I have ever experienced for the best price. I have been going to them for years and so has most of my family. I would 100% recommend there services to everyone because they truly have your best interest in mind.

JEFFREY
Sue with Jackson Hewitt is awesome

KRISTEN
Susan is amazing. She is very knowledgeable

GLEN
very proffesionable

SUSAN
Friendly helpful service

CHANCE
I have used them now for several years they are friendly and always do their best

ALYSSA
They are thorough when entering all information. Very kind and take you through each step.

STEVEN
Great customer service

LISA
Susan is very knowledgeable and accomidating.

MICHAEL
We have been going to Susan Berry for years. She always does a great job. We have recommended her many times.

ELSIE
I have done my taxes for like my fourth year with you guys and this year was so great thank you Nicole
WAYS TO LIMIT YOUR FACE-TO-FACE TIME AVAILABLE
WE'RE OPEN STARTING DECEMBER 17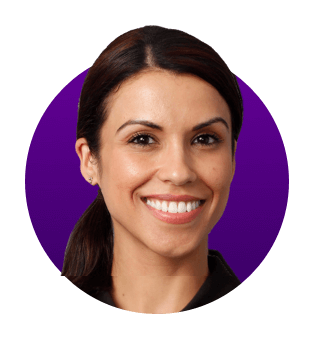 Why Jackson Hewitt®?
WE'LL MAKE IT EASY
We do the work so you don't have to worry. Open late and weekends, no appointment necessary.
WE'LL FIGHT FOR YOU
We're not tax machines. We're Tax Pros who are happy to answer all of your questions.
WE KNOW OUR STUFF
We'll dig deep to get you 100% Accuracy. Maximum Refund Guaranteed.