Lynn, MA Tax Preparation Offices
57 Market Street
Call us on (781)581-1222
SERVICES AVAILABLE
Se habla Español
Refund Advance
Drop off available
Find an office with a particular service
HOURS THIS WEEK
| | |
| --- | --- |
| Monday | CLOSED |
| Tuesday | CLOSED |
| Wednesday | CLOSED |
| Thursday | CLOSED |
| Friday | CLOSED |
| Saturday | CLOSED |
| Sunday | CLOSED |
Reviews at this office
What others are saying..

LUKE
They are the best and they treat you well. The answer all your questions well

STEPHEN P
Great customer service. I have faith that my tax accountant knows his job and helps us to get the best refund possible.

RAMON
Profesional work

THOMAS
The staff at my local Jackson Hewitt office assisted me to process my return in an expedient manner, despite the fact that they were also busy helping others process their returns on what was a busy Saturday afternoon. Additionally, I plan on visiting Jackson Hewitt office next year to process my return, as I also did the previous year.

PAULA M
Very satisfied with the job that was done

WELTON
Very friendly staff, explain to us what we don't know and answer our questions.

JUSTIS S
The women who did my taxes was amazing.

JESUS
Great service

CHEVON
Realiable services

NIKEYIA
Customer service

SHANON
Friendly staff. Knows their stuff.

RACHEL
Awesome customer service! Loans are a life saver! Friendly caring and patient

ANGEL
Cause they are very good and very accurate with everything

LISA
They delivered exactly what they said they would in a timely order

JUANITA
The employees at Jackson Hewitt communicates very with the client. Explains each step one by one

KEVONYIA
Because they offer the best and most accurate service

TONY
Jackson Hewitt is the only place I trust to do my taxes!

CARLOS
Fast and easy efficiency. Knowledgeable tax preparer

BLANCA
Great people

MELISSA
ive been doing my taxes for years with them. Never had a problem and everyone is really nice and knowledgeable

FLORICE
Been going there 15 years John is the best

IVETTE
I have been filling my taxes with Jackson for over a decade. Love their service never had any problems. I get my money fast and a pretty good amount. Not like HR or other places where they try to charge you an arm or a leg and you barely get anything back.

VANESSA
Quick service very friendly

FLORANGEL
Great staff. Very attentive. Awesome customer service and delivery.

JOHBELKYS
Because i made my taxes there last year and this year and they really help me alot and the explain everything to you .. and most important they answer any questions u have ..

MYLES
The person that handled my taxes was extremely nice

ERICA
I have been doing business with them for over ten years and never had a problem. The staff is great and answer all your q

MERCEDES
Been going there for 2 years, service is Great. Will always go to Jackson Hewitt

MARVIS
I been doing business with you guys for a while back

IVONNE
Very friendly people.

DON
Very friendly

IRONELIS
I worked there for over 6 years and the customers always left satisfied! The prices are very reasonable as well!

DARLENE
Always there to help. John is GREAT

JOHN
Great service, on time, ask me the right questions to get the best return I could get.

CESAR
Good and quick service. Everyone in the the office is extremely helpful and professional. I've been a customer for 12 years

CASANDRA
I love you guys. Its quickly done and reps are friendly

LORIDA
Prompt, friendly, professional services

SARIK
Ya guys was so helpful...and make me happy to choose the right tax Service Company two thumbs up

ERROL
the service was very fast and good so i will be back again

LEANNE
Fast and easy

ROXANNA
Great customer service, being doing my taxes with them for quite a while now and I have no problem, money is available when they say it will be Very satisfied

PATRICIA
I just love it there. They are very friendly people. Great service..

SHARLEEN
The coustmer service there is amazing everyone is always happy to help.

JUAN
Staff was extremely friendly and informative on many matters at hand. Recommend Jackson Hewitt to everyone.

TAMIKA
Very friendly and professional. John gets everything done in a timely manner.

DAVID
Very professional and did everything they could to walk me through my new taxes

STEVEN
Ive only ever used Cindy Bass. But shes been fantastic every year.

BRIANDA
Very caring there , my entire family goes there & have been for years !

DARREL
Very knowledgeable.

DEVIN
Great service! very well prepared. Didnt take long & was very professional.

OONA
Great customer assistance always make me feel welcomed and I always get my taxe money back fast.

JESSICA
I have been going to jackson Hewitt since I was 15yrs old. I have been a happy customer for 21yrs. I love Cindy who does my taxes she absolutely wonderful and she is the only one I go to because of how great and friendly she is. She even hangs the pictures that my kids drew for her and still has them hanging. She is very thoughtful.

CARLOS
They give you a good helping hand with your taxes and they are very nice people

KIMBERLY
Agent was very polite and knew what she was doing. Also, she was very informative.

ROBERT
Called with a question in July John Mc answered question without hesitation watched him with orthers always respectful

YESSENIA
Great service

KATHLEEN
Staff is very good and professional.

JASON
Ease of getting an appointment. Friendly and knowledgable staff. Availability and eagerness to assist with questions during non-tax time.

ABLANA
They are very friendly & take time to explain my refund to me. I appreciate the time they took to answer all my questions.

JAMAZE
Quick and easy very helpful and good communication

DANIEL
the staff was outstanding . very helpful. and shirley was excellent she was very kind, considerate and most caring.

YERALDY
They are very professional, tells you everything step by step, and very friendly. I?m happy I change to J.H.

LUCILLE
Good experience fast and correct

BERTIS
Great service

FRENEL
The employees were friendly and respectful. They answered every question that I had and great customer service. Funny too!!! Made me laugh the whole time.

SAROEUT
Really fast and accurate. Also friendly

CHRISTINA
Great Service Very friendly

LINNA
The people there are extremely nice and helpful. They make it so easy your not too stressed.

CASSANDRA
Because they're great and especially my preparer, I've been going to her for at least 3 years now and already recommended a few people to you guys

CHRISTINE
They're professional , don't hide anything from you. Give you all the information you need to file properly. I ve never had a problem or issue with my taxes.

TRACY
They work with you to get the most out of your taxes and do it fast and correct

OBA
10

GERALD
Very friendly and helpful staff. Patient and understanding and helped us itemize our deductions when we weren't sure what to do or how.

JAMES
GREAT SERVICE

KEVIN
You guys were very professional and had knowledge of what you guys were doing I think this is a pretty good place to go do your taxes

LUCIA
Explanation and friendliness

EDWARD
good service

ERIC
Great service we have been going to Jackson Hewitt for years never had a problem john McManus is great will never go to any one else ever

STEVEN
It was a great experience

ANEUDI
Have been using your services for 5 years without any problems

JESSICA
They are the best and I never have to worry about my taxes

GUILLERMO
First, off I love coming to Jackson Hewitt because they provide excellent customer services to me and everyone that walks in their office. They make me feel like I am at home.

ARTHUR
Easy friendly same people same faces convenient location just makes it all easy and fast

JILLIAN N
They were very nice and helpful, the owner also came over and introduced himself, very nice ppl.

CHRISTY
This was my first year filing with Jackson and Hewitt in Lynn, Ma. I've gone to several other tax agents and I never received such a welcoming greeting. I know it's their " Job " but I really noticed a difference. I will be returning.

VALENTINA
Good service

DIANA
Great service..friendy

KATHERINE
Always pleasant and efficient. I always get the most i can get back each year in my return.

LESLIE
Great Job at Competitive prices!

LUIS
Great and friendly service

HEATHER
The fact that you could get some pocket cash earlier then most tax programs

FLORICE
I have been going there and my kids for over 10 years, John is the best, I never had a issue or a mistake, totally trust in him

SASHA
Amazing staff

LUCILLE
Does the job and is very good at getting you what you need

IVONNE
Very helpful and fast.

JENNIFER
Got my loan as was promised very happy

BRIDGETT
Very friendly and easy

JOHN
good service

RACHEL
Fast great customer service. Loans

JOHN
It was quick and easy

ZORAIDA
Por su rapides y avilidades de como ellos llenan tus taxes excelente servicio al cliente son personas preparadas que

LISA
Because I've been going to jh for years and im always done well on my taxes

SEAN
They'll go above and beyond tonmake sure you get the maximum refund.

MICHAEL
Easy to talk to and quick with getting the work done, and extremely comfortable getting my taxes done.

LISA
This is my third time going and I've gotten all my money

STAR
Always good to me

JALLIE
Great service from John

DAMARIS
It's good when you qualify for the quick loan.

KALEEN
Because I been going to Jackson Hewitt for years.

SHARLEEN
Great customer services and itÕs fast and easy

JESSICA
Buen servicio y r‡pido muy profesionales

JAMES
They are very nice people and take care of there customers

THEANG
They give you the most refund and also they so helpful with anything that youÕre not understanding. Great service and the best I have dealt with for years.

KELLY
Very quick, thorough and friendly service.

JACK
Great prerarers friendly and fun very helpful

PATREAKA
Extremely fast and helpf

MERCEDES
I have been going to Jackson Hewitt for 3 years and haven't had a problem and have recommended friends and family during those 3 years to go there

SABRINA
I'm very satisfied with there job an I'm in an out of there with money that same day

BENJAMIN
Great service. Very nice caring workers

JUSTIN
The staff there are friendly and professional and actually explains why your get this about back an tells u how the tax law has differ from over the years I been going for over last 5 years I love them there they are so helpful an stays open late so that a plus too

TRACY
They have been doing my taxes for the last 15years and I have not had any problems

WILLIAM
I was treated well. First off I also was in and out, it did not take as long as Iong I expected. I feel like I got the best return I could have possibly got. I appreciate the good service.

KEVONYIA
I have been coming here for years and they have always been thorough when doing my taxes and I never had a problem. They are the best!

CHRISSY
Very helpful knew what they where doing. Answered all my questions

NELSON
Because You guys are so helpful and always very pleasant And the lady I had this year was Unbelievable

CYNTHIA
The woman at the front desk was very nice and gave my kids crayons and pictures to color. The woman who did my taxes was very nice. She answered all my questions and explained everything so I understood.

EDWARD
Quick and accurate

CHRISTINA
There super friendly an fast i will definitly go back next year

IVONNE
Every good customer service and every friendly people

STEPHANIE
From the minute I walked in everyone made me feel welcome,like I was family! It was a great experience!

CASANDRA
I love the service

DARLENE
Great service

DESMARAY
I've Been fileling my taxes with Jackson Hewitt for almost 5 years now and they never let me down each year I have a better experience.

EDDIE
Always friendly

ZORAIDA
El servicio es excelente, y la preparación de los taxes se hace amena!!!

LORRAINE
very very helpful staff.

WILLIAM
Very professional

MELISSA
She was very nice and kind

OONA
Great experience for the last 4 years fast tax preparation can always trust them.

ROBIN
You get good service

ABLANA
They're very friendly & courteous when helping the customer understand their tax refunds. They always answer your questions with no hesitations. I love the great customer service that Jackson Hewitt tax preparers provide.

NATIA
I came in they took me right away and did my taxes got everything I needed and loved the customer service

GABRIEL
Good at what they do

TINA
Friendly, the staff try to answer all questions and if the person youÕre working with canÕt help they will find another staff member that can, I scheduled an appointment and I was called pretty much at the time, this was my 2nd year with them and I will keep coming back

ROBERTO
I ran into a tax issue years ago and went with Liberty tax services in Lynn MA. Liberty really took advantage of me and overcharged me for their services. I approached an agent, Cynthia Bass, on my daily bus ride to work one day and explained to her that I had an issue and what I believed Liberty Tax had done. In the following days I gathered my remaining tax paper work, made an appointment with Cindy, and explained what had happened. With courtesy, compassion, and diligence she was able to resolve my issues and ended up fixing my tax discrepancies. I was not overcharged and felt like I could finally breath again! Since my issues were resolved I continue to see Cindy that has helped me and that will continue until I am convinced otherwise. If I ever have any questions she is a phone call away and always makes herself available for me.

XAVIER
When I had filed my tax the other day I had lots of a help and I appreciate the help I got to file my tax

STEVEN
Because Sindy is absolutly awesome at what she does. Wouldnt go anywhere else.

ROBERT
have been doing this for many years and luv the service.

DARREL
great experience. Very knowledgeable.

ALEAH
It was quick and convenient and the representative was very knowledgeable.

BECKY
Cindy was great. She was very knowledgeable and friendly.

ANGELA
The service was very helpful

SHERIE
The woman who did my taxes was Very knowledgeable while doing the taxes! very friendly atmosphere

JIMMY
Nicole Mclean was wonderful. She was very knowledgeable.

JENEKA
Very welcoming environment. Helpful and you are able to get cash back early advance.

ANALYSSE
They are quick, And courteous they do your tax return fairly quick and I recommend them

ERICA
I been going to Jackson Hewitt for awhile now and they never disappoint and the customer service is great

LAURA
Fast, efficiency, well mannered. Pays attention to details, listens to me, and spoke with my child politely. Love this. Laura towey

RASHA
Perfect they saw good help is nice I like it excellence

SHANNON
I go their every year for my taxes and they are always amazing. If I do get audited they always take care of it. And they always get me back the maximum amount

ANEUDI
Great services. Efficient & knowledgeable. Been going there for years. Have never had any issues.

DOWNTOWN
Ex

JAMES
great service

ASHLEY
Very friendly staff , welcoming yet professional and efficient

LINNA
Tax preparers are super nice and knowledgeable.

BERTIS
Great service

ROBERT
Knowledgeable and fast service.

JUSTIN
They are awesome always do my taxes very quake insufficient never any problems Cindy is 5 are the best tax prep ive had ..

CHAINELYS
You guys help a lot

PAULETTE
They are fast, correct and easy to deal with.

THOMAS
I don't personally know anyone who would use Jackson Hewitt for tax preparation, but I would mention them if it came up in a tax-related coversation or question.

MAXWELL
You help me to find all the possible deductions and get the maximum out of my tax return

STEVE
Excellent service been going there for many years great people

GERALD
Friendly staff

DIANA
Good service and very comfortable

TED
Excellent tax preparers personable and knowledgeable.

MOISE
Friendly service, in depth information about tax overview, verification displayed always, confidential and helpful support.

STEPHEN
Very professional and enlightening ,explain everything

JANET
They were very helpful with explaining what and why I was getting back for my returns..

LUKE
they are the best and freindly

SCHOLASTIC
Very pr

CHRIS
Excellent service. Accurate

MICHAEL
The great and knowledgeable staff. They show extraordinary care about each client tax issues, if any should exist.

GLENN
EXCELLENT customer service Highly Professional and Personable Tremendous Wealth of Knowledge and Advice Given All Staff Truly Earn Your Trust

JENNIFER
Excellent customer service yet a quick process!!

REIMY
Because the service was Very helpful

CARLOS
Servicio muy eficiente. Persona muy amable.

CORINNE
Friendly people with a strong desire to help you. They were very Professional and helpful.

GLENN
Great sevice

JOHN
They are very professional

JEANNE
I've been going to Jackson Hewitt for many years. My experience has been excellent. Prompt, accurate, friendly. The manager John, helped me fix a problem with my name .
WAYS TO LIMIT YOUR FACE-TO-FACE TIME AVAILABLE
WE'RE OPEN STARTING DECEMBER 17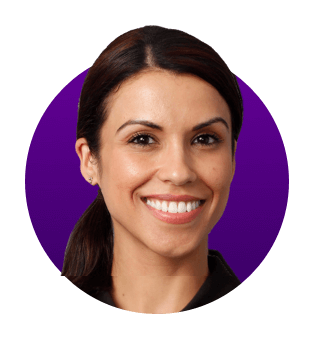 Why Jackson Hewitt®?
WE'LL MAKE IT EASY
We do the work so you don't have to worry. Open late and weekends, no appointment necessary.
WE'LL FIGHT FOR YOU
We're not tax machines. We're Tax Pros who are happy to answer all of your questions.
WE KNOW OUR STUFF
We'll dig deep to get you 100% Accuracy. Maximum Refund Guaranteed.