Lowell, MA Tax Preparation Offices
480 Bridge St, Unit 1
Call us on (978)454-4900
SERVICES AVAILABLE
Se habla Español
Refund Advance
Drop off available
Find an office with a particular service
HOURS THIS WEEK
| | |
| --- | --- |
| Monday | CLOSED |
| Tuesday | CLOSED |
| Wednesday | CLOSED |
| Thursday | CLOSED |
| Friday | CLOSED |
| Saturday | CLOSED |
| Sunday | CLOSED |
Reviews at this office
What others are saying..

SHAWN W
The people were extremely nice, helpful and more than willing to answer any and all questions I had.

MICHELLE L
The wait time was short and they got us in right away. Everyone was very friendly and helpful and I will file again next year! :)

TAMERIA J
She did everything she could to help me get it done without having everything I needed knowing I was in a rush and I was able to complete it that same day. She is very good with her communication skills and contacting me back right away.

AISHA
I was very satisfied with the assistance I was given by Daniela. She was very helpful and she was extremely friendly !

RYAN
I've experienced excellent service and the representatives were well versed with tax information. They were very helpful and were able to get me my maximum tax refund.

JENNIFER E
I've gotten the same person the last two years I have filed my taxes and I always get great service. Jason, my tax prepare is so friendly and the best.

ALICIA N
Jackson Hewitt has always been very helpful, professional, friendly and knowledgeable. I have been going to them for years and will continue to do so.

ELVIN
Jason LaVoie was a big help to my family and also very friendly. I wouldn't be worried having other family members going there.

MARK
I always have a great experience when I visit the office.

CANDIDO
The agent was really great, nice and knew her job.

STEFANNY ANN
Naga was professional, very friendly, easy to work with and made my experience rather enjoyable.

CARLOS R
Jackson Hewitt has fantastic workers who are committed to getting you your tax return with your approval guaranteed. I've gone to Jackson Hewitt since I started filing my taxes and I'm more than pleased with my refund every year.

YOLIN L
Great customer service, reliable, fast and secure.

DOUGLAS W
Every time that I go there to see NAGA he always remember me and I like that from him , definitely recommended

FELICIA
Quick and accurate process! Friendly employees and also make sure you get what you deserve back on taxes!

BARBARA J
Sent my sister and got my $10 cash!

MARC R
Naga the owner of the Jackson Hewitt in Lowell MAis so incredibly personal, he makes it a true joy.

MANUEL JR
The employees at Jackson Hewitt know just what to don't I make tax season as less stressful as possible. They always have a smile and make you feel welcomed.

CHRYSTAL M
The Friendly and knowledgeable staff always make me feel confident that my taxes are prepared correctly! No hassle filing makes tax day a lot more bearable!

HEMANT
good service

MAMADOU
i have been doing my taxes for the last 5 years # 1 Accuracy # 2 Respect towards clients # 3 the time it takes to processed # 4 Agents knowledge of their job most specially Naga he's the best i gave naga 100% very respectful and Knoweldgeable

KEISHLA
Great service and information.

COLEEN M
I have used other services such as HR Block and always leave feeling confused and uncomfortable like I walked in. Then we found you and I can't get over the helpfulness and honest advice and friendly atmosphere I couldn't stop telling people about our experience. Thank you for hiring people with personality, caring and understanding people like you do.

NISHAANTHAN
Good service. Thorough Analyses of my return.

AISHA
All of the associates in the office were so helpful and friendly. I walked in without an appointment and they assisted me with no problems. It was fast, and easy. I highly recommend them.

SOPHEA
My tax preparer was very helpful in answering all my questions and she was very pleasant to work with.

NICOLE
Easy and fast service

CHANKUTHEA
I did my advance loan at Jackson hewett in Lowell, ma . It was a small office but good amount of people work . Naja the owner was very nice and everyone greeted me as I walked in .. it was quite bit a wait as I waited almost half hour after my appointment but I don't blame them as people do walk in .. t was def an experience everything was simple got right thru and I got approved thank god it's the holidays and I having a tough time but Jackson came through for me .

SHAELA
First of all the place was very clean, everyone was so nice, my questions were answered in full detail, evrything was accurate.

JACQUELINE
Everyone working at Jackson Hewitt was very nice and welcoming, they make you comfortable, and help you understand the process of doing your taxes any questions you have they will answer

KEVIN
The service

STEPHANIE
The location in Lowell MA on bridge street is amazing. I've referred a few friends over and they're also happy with the service and accuracy.

SARAI
They have a very good customer service and they fast and reliable

LISA
They always make you feel welcome and I trust them to handle my taxes.

LUIS
Jackson Hewitt is the best never had a problem with them there are the number one ..

SOPHEAP
Very efficient and I love the extra info they give when I ask questions. Always good to know about filing taxes!

DIANA
I have been going to Jackson Hewitt for 10 years.The service is fast and reliable I have never had an error on my taxes and the staff is very welcoming.

DOREEN
Luv there service

MICHELLE
excellent customer service

ERICA
Because Jackson Hewitt is awesome, and so are all the employees!

ELENA
fast, explain every step, nice people in office makes you feel comfortable,

LADSANY
They are very helpful. Been going there for over 20 years. Feels like they know me.

DENISSE
Excelente

AURORA
Good service good customer service fast approve detailed expert opinion convenient locations

JAZMIN
Anytime I ever had an Issue with the IRS they always been there for me and handled everything promptly. I wouldn't go anywhere else. I've been going to them almost 10 years now.

ARLENE
Cause they really good in doing the tax preparation for people I been doing in it for years with them they really friendly and nice I love going there my sisters they go there I was the first one going I like them , then I send my sis there too they love them

ERIC
I been going thru jackson hewit for the last 15 years since i been filling taxes they are amazing

ANDREW ROGER
Nice to deal with, fast and friendly

ANTONIO
Everybody works so smooth ND everything gose by perfectly Also the advance really helps for holidays always, definitely my go to Tax place forever

ANNA
Great service

PERLINA
Great customer service! Jackson Hewitt fees are so high, I pay 50 at my old tax preparer. I love the people at Jackson Hewitt, I love the service!

CHERYL
Knowledgeable, friendly, easy to work with, thorough. It was my first experience and I would go back again. Happy!

KATHRYN
The women who handled my return was quick,efficient,knowledgeable, Polite and happy

KERRY
Absolutely love the staff in office i use. And I have never had any issues with thier work. They are true professionals.

RAUL
I been going to Jackson Hewitt for about ten years now it's the best

JOANNE
I have been with them for 16 years and haven't had any issue at all.

LINDSEY
It was fast and easy. The staff was so nice.

KEITH
Because they had excellent customer service and I was extremely happy with how quick and responsive they were and attentive to my needs

ARMANDA
Customer service is super great. I've been here last year and they took very good care of me.

IRIS
i love jackson Hewiit i been going there for years i always recommend customers to them

JULIO
Good customer service. Made me feel comfortable and the staff was very professional .

F KENNETH
I have been going there for years, seeing the same person. It's fast and efficient and friendly.

COURTNEY
They are very fast and efficient. Also very helpful with any questions.

WANDA
Good costumer service

KEVIN
Great service fast employees help you 100% friendly I absolutely like coming here and will continue

TANYA
Great customer service

JOSE
Be there for years it's always great an fast

CHRISTINA
Excellent customer service. There always friendly and understanding. Been doing my taxes with them for the last 3 years and never had an issue.

MICHAEL
I've been going to Jackson Hewitt 4 over 5 years I have always been treated well and even had the owner Overlook my taxes you can't ask for anything more than that

ROSA
Always go every year to get my taxes done.

VICTOR
Because the gentleman who did my taxes go the extra mile just for me to understand what he is doing

MARIA
Very professional and personable

KASSANDRA
Very polite , answer all my questions , help me understand the whole tax.

FRANCISCO
Very helpful and intelligent people warm and welcoming atmosphere which increases chances for people returning to Jackson Hewitt next year

MICHAELA VERONICA
Excellent customer service

ROSA
There the best

KAITLYN
They had me in and out of their office so quickly while do my taxes. It was great.

SAMANTHA
They are quick and accurate

RACHEL
Very kind and efficient, knowledgeable and fast service

SANDY
Great service. I have been going to them for years.

ISMAEL
Gone there 4 years now and always a great experience friendly and helpful

DEBORAH
Very effecient, friendly and helpful. Very professional!

ALEX
Easy, everyone here is very professional and really know there stuff

IVELIZA
They friendly and fast

EVELYN
My preparer was thorough and careful. I've come back for this reason.

NYLISHA
The workers are very kind and helpful. They make sure all your documents are correct and that your okay with what you receive. The service there is amazing and I recommend everyone to go there.

JONATHAN
The office and people at Jackson Hewitt made me feel right at home while doing my taxes I had my wife and two kids with and and they joked and played with them and didn't make the situation all about business and made it feel like 5 mins of my time instead of a life time because we all know how stressful filing taxes are I will highly recommend Jackson Hewitt to anyone

MICHELLE
They have alway got me back the most for my refund . I always had a fast return as well

JOSHUA
Great customer service very welcoming

THIERNO
Always help me to the fullest of their capability and always get the job done fast and efficiently

MICHELLE
Naga and his crew treat you like family we have been going to him for over 12 yrs

SHIRLEY
Jackson Hewitt has always gotten me a good refund.

KATHLEEN
Very pleasant experience. Had all my questions answered and also didn't have to wait.

MANDY
I have been going there fir year's never had any issues ..people there are very nice and slways answere any questions i may have

LISA
When I went in I didn?t have to wait long and service was great and fast

DEREK
Jackson Hewitt has always treated me very well and given me fast, fair service.

JOHN
Best return of gotten in years

ELIANE
Great knowledge, friendly and puntual

LAUREN
The entire process was quick and hassle-free. My accountant Naga Donti is excellent and I highly recommend going to see him!

KANDRA LEE
Very nice place and that made the experience very good. Stuff was nice and sweet. Place was clean

JONATHAN
Naga is so knowledgeable and takes time to explain everything and answer all our questions

HELBERTH
fast and professional

MARIELY
They are very willing to guarantee you the maximum refund and do so for a reasonable price.

MAXWELL
The preparers, amanda and jason, were extreamly friendly and professional and helped me.

VANNESA
The staff is very kind and very helpful, they know exactly what they're doing and know how to make you happy.

RICHARD
Fast and friendly service. Educated filers always on staff. Friendly environment.

CAITLYN
Very professional, and a pleasure to work with.

MOHAMADOU
Been using Jackson Hewitt for the last 7 years. Always had flawless service.

BRIAN
10

VICTOR
Good fast friendly service

ANA
I actually received more this year the. I did last year filing with H&R Block

HEMANT
No tax errors, great service all around.

JESUS
Very progressional and the most important knows what they doing. I am very happy with my refund.

DONALD
The office I use is run by a very knowledgable man with a great sense of humor making the experience easy and enjoyable.

CARLOS
Explain everything for you and very helpful.

KEVIN
Naga is the BEST in the business

GAIL
Compared to all other tax places...Jackson Hewitt got us the highest refund at a lower cost!!! Very professional and they cover EVERYTHING!

ASHTIN
really fast. very nice people

JAMIL
Friendly staff, great timing, i will definitely recommend to friends and family.

ALESHIA
Fast service nice employees

MELANIE
Amazing customer service and everything about them is Amazing and I would send more family and friends

MOLYKA
The staff are great and very helpful with a lot of patience during this busy season

YEIMY
They are really helpful ! They also make you feel comfortable.

RAVI
Experienced professionals and ease of doing business

SHANNON
Its A warning environment, breaks everything down and very kind and respectful

ANA
Everyone does a great job and very helpful

DIANNE
Good customer ser

EKRAMY
good customer service and high tax return

RICHARD
Very good at what they do and very friendly.

AVINASH
very professional and knowledgable.

RYAN
Good service very was in and out

CAROL
Knowledgeable in all phases of the tax law in both N.H. and MA.

SALVATORE
Naga was a pleasure working with, He is amazing at what he does,

ROBERT
They were very nice and fast during the process of filing my taxes

NAGARAJA
Ecellent Service

ARACELIS
The staff was very sweet and caring and made sure I was completely satisfied with my returns and service

DIANA
I've been going to Jackson and Hewitt over 5 years. I've always have amazing service.

TATIANA
They are very experienced, kind and responsable. They make the best to make you feel comfortable.

FRANK
Excellent customer service

MICHAEL
Very easy to talk. Explained what rights off for the business are vs what I thought.

JEFFREY
Naga and his staff are friendly and professional. they do everything they can to make me have a good experience.

DANIEL
I revived great service from the location I filed my taxes in Lowell MA the owner of the location named Naga was very helpful

CHARLES
very good

MERYLE
Owner is very knowledgable and friendly. Very comfortable to work with him and his team.

SAMUEL
Excellent service from the office I visit as well giving the best options while doing your taxes and as well IRS programs

LUIS
Because you guys are great and helpfull

ALICE
cause jason good guy and weve been going there for years

DEBBIE
great service to the one I go to, and very relaxing getting them done, yrs ago when I went else where I was so stressed.

KATHLEEN
Fast, knowledgeable and great customer service!

JAY
They are reliable, friendly and professional.

PRASAD
Felt that Naga has listened to all questions patiently and was very detailed in explaining and make sure to I understood the details.

LISA
Very friendly staff. Jason is awesome

MUHAMMAD TAIMUR BIN
Tax analyst was professional and knowledgeable and helped us get a good return.

DAVID
It?s easy and fast, and a trusting professional.

ALICIA
Amazing everything

WILLIAM
Naga is simply a great guy

REBECCA
Easy in and out

MICHAEL
Good customer relation

CHANKUTHEA
Nice

JAHAIRA
I HAVE SHE WENT IN TODAY ,

SHELBY
They are very helpful/ understandable and go through all your information with you.

KARIUSKA
Because they are very thorough and friendly while getting your taxes filed efficiently. Keep up the great work

AISHA
Speedy filing, friendly staff, flexible scheduling

SARAI
Good service and fast they are very friendly and help you the best they can

LUIS
U guys are the better in what u guys do and that's taxes

DAWNA
I have been going to Jackson Hewitt for several years and I wouldn't go anywhere else they are very professional and extremely helpful.i would absolutely refer family and friends.

SHANANA
Great people been dealing with them for years

DEANNA
Great service

JESSICA
The people are very friendly and are very professional...I would recommend them to anyone

MELANIE
Great service very helpful staff

TARSHA
I?ve been a customer for over 10 years and I have never been disappointed

ERSHZINA
They are accurate and very nice. They get every red cent of your money for you. There the best

MARIA
They are so helpful and fr

KELSEY
I have been using Jackson Hewitt for many years and my taxes have always been correct and I know I get the best refund available from them

BEATRICE
awesome, knowledgable staff

CHRISTINA
Jackson hewitt is a very friendly place that thakes the time to speak with you and help you understand what is happening

STEPHANIE
They are very good

ERIC
i have never had any bad experience doing my taxes there an the cusomer service is friemdly am fast alwaus treat there customers with respect

AIXA KAREN
I got my money fast..the people that work there are very friendly..

YARIXZA
they work well with everyone.

ELENA
nice staff, friendly you feel like you know them for years, trust with you info, know what they doing and fast services always happy feels you want to come back to them every year.

KATHRYN
Naga does Ann amazing job every year

BRENDA
Great Customer Serv

RACHEL
there friendly and know what there doing they explain everything you need to know a head of time also their willing to answer any question you may have

MICHAEL
Great customer service

MARK
Fast, friendly and spot on with refund. Customer service is awesome.

TATIANA
I like the way they treat me , very respectful very professional place. I would recommend to anyone. Thank you!

YAZMIN
Good customer service

WANDA
Their customer service is exceptional

MARIE
great service

MICHAEL
Fast and friendly. Have always had good experience with my local jackson hewitt.

ZELIKA
Nice people

JOANN
Great customer service and reliability. I have been filling with Jackson Hewitt for the past eight years and I have never ran into problems with the IRS.

IRIS
they very friendly always with smiles always welcome like family to me i send few people to them they love them i been going there for years

DELILAH
I recommend Jackson Hewitt to family and friends because the communication between the agents and the applicants is very convenient. Everything is done correctly and itÕs double checked to give the best of the best results. I give a five star

BRENDA
Son muy amables atencion rapida

ANDREW ROGER
I'd absolutely recommend them. They are fast and efficient. Very on task and know what they are doing. The staff is very friendly and welcoming. We will be back next year for sure and will tell all our friends and family to go there as well!!

ELISA
Very good service answered all my questions very nice personal

RACHEL
Simple easy great quality service 100% satisfied

BRANDY
Jackson Hewitt really took care and their time to make sure we were happy

NATANYISHA
jackson hewitt employees made sure me and my mother got the most money possible and told me everything they were doing step by step

DEBORAH
Very helpful and understanding, willing to take the time to explain things throughly and give you tips on what may help for to next tax year.

CONRAD
Great service there very knowledgeable about taxes and friendly and get you the highest refund

DIMARIE
They know how to do their job.. they treat you well..

ROBERTO
Helped me out nd where polite

DANIKA
Great service

DILIP
Very professional Quick service Accurate filing On time refund Always ready to help

RICHARD
Naga Donti and his associates have always been friendly, courteous, and thorough. They communicate extremely well to help me and my wife to understand our returns.

DESIREE
Great service, fast and reliable they make it extremely hassle free to make sure you understand and get it done efficiently.

KYLE
Great customer service. Well spoken individuals that really care for the customers satisfaction. Awesome experience and would not go back to turbotax or any other tax service establishment.

MARGARITA
They always do my paper work right I had never had a problem with them

JENNAH
I love the way they do my taxes

SOKARIE
Very good service, was seen promptly

ALBERTO
Good customer service. Fast , and was in and out, no problem and like the employee that help me out funny, polite, and very helpful.

JOMAR
They help you get back the most hard earned money you make. Always at your service.

FRANCISCO
Very friendly and helpful , help me correct any problems to make sure things went smoothly

TIMOTHY
Because they made it simple and easy

KELLY
because they have a good service

STEPHEN
Good people

ROSHUNDA
Amanda Benson was easy to work with and had a great attitude. She assured me she wanted to get me the most out of my return! Plus a cash advance option! Online services can never top that. In today's political climate everyone should give JH a try! Thanks guys!

CHANTHY
Fast service and friendly tax preparer

PATRICIA
Perfect for asking for all the documents that you need to file your taxes. I will recomended it

KEVIN
Very great Customer service is always on point they always help me receive the right tax return .

SAMANTHA
When I went to Jackson Hewitt tax service the service was quick and painless. The gentleman who did my taxes, Naga, got me the maximum refund. Before booking my appointment with Jackson Hewitt I tried a couple online services recommended by the IRS and I was not happy with the results. Naha got me a

LLOYD
Friendly staff and taxes always filed correctly.

JOHN
Quick friendly and he definitely knows what are you doing

BEATRICE
Great customer service and fast service. The energy in the area was content. I truly felt confident and comfortable to be able to talk and share laughs with the employees there.

VERONICA
Jackson Hewitt is super easy, extremely fast and very friendly! I am one happy candidate. Best service ever! Glad I chose jackson Hewitt!

BRENDA
Very friendly, helpful, making sure you understand your tax refund. Kind people

VANESSA
Good service

PEDRO
Very easy going Very Polite They Breakdown everything in detail And they assisted me with fast cash

ADERAIDA
They explain everything detail by detail and the friendly and courtesy.

CHHON
Great service as always!!! Never had any problems. The people are very polite!

JERMAINE
Because I have been have been a loyal customer for almost 10 years and the people are always nice and I get my max refund.

ROBERT
Did great,new employee nice girl and good supervision any help she needed she had it.

ERIN
Employees are nice. They contact you by phone if need be . Always available for my scheduling . Between work and being a mom ! I love it at Jackson Hewitt

STEPHEN
Excellent and quick service

WILLIAM
Friendly good servuce

BRITTANY
They were very helpful and friendly.

MEGHAN
Amazing service

DEMETRIUS
Very good service and knowledge of new tax changes every year

JESSICA
Superb customer service

CEDRIC
NA

KRIZIA
El servicio fue excelente. La amabilidad del patrocinador al uno llegar a su oficina es agradable. El trato de cada uno de sus empleados es alentador. En fin, pienso llenar mi taxes con ellos cada año ya que todo fue muy profesional.

ALEXANDRIA
Fast and Efficient

CHRISTINE
best customer service been going to jackson hewiitt for 13 years....all the staff are great and veryy polite ...

ROSA
There fast and the best staff. Very friendly. And it feels very comfortable

DEBORAH
Everyone was very helpful and kind and took the time to get you the most they could for a maximum refund.

ANTHONY
Have used this tax agency for almost 5 years never had any problems !!

THUTHUKA
Quick and great service

ANA
They are always so helpful

MELISSA
The service is quick, easy, and friendly! I'll always recommend to someone I know!

JAMIE
They are very helpful and very respectful

AMARILIS
Great customer service and the very friendly especially with my kids handed the coloring page to keep them busy while I filed my taxes. JH on Bridge St Lowell, MA are awesome.

FERNANDO
Great customer service with tons of great information to help you get the highest returns possible and it's a plus to have the advancement feature in case your in a jam

ASHLEY
The location I go to I have been a returning customer since I was 18 with my fist job now I am 31 and I'm still dealing with the same people and the same faces who are always caring and always willing to go in to detail and explain anything needed that you don't know. Naga is my go to guy I would always highly recommend Jackson Hewitt

TAYLOR
Very nice people great customer service fast service. Very understand employees

SHEILA
The people there are very friendly and they make sure you understand what they are doing and why you are getting the amount they say

RICHARD
Best people around to get them more money back for your taxes

ELENA
Very professional. Quick but efficient

DANIEL
The office i went to on bridge street. Lowell, MA was very proffesional and the manager nagga(not sure if spelled correctly) was extremely helpful and curtious and explained every step of the way. And also my preparer amanda benson was outstanding

MICHAEL
Been going here for 4 years and thereÕs always great service and the same people I can trust

MICHELLE
accuracy

JOSE
.

ELIANE
Great service

APHAPHON
Everyone at Jackson Hewitt gives a warm and friendly welcome when you first walk in. This is the 3rd year I've been going to Jackson Hewitt, and I do not regret it one bit!

GREGORY
Pretty simple. Great service provided with advance refund options. Customer service was great too.

ELIZABETH
I have been going to Jackson Hill it since I was 17 years old I am now 37 very pleasant and very professional

TONY T
Good

LORI
Very informative and knowledgeable

MELISSA
I have been going here for years and have never had a problem I have sent quite a few people to Jackson Hewitt

MOLYKA
They are efficient and extremely helpful, I have been going to them for years. They always remember you.

JORDAN
Great experience and friendly people.

JALEN
Everything was quick and they were a great help and worked with me throughout the entire process. 10/10 I will definitely be returning for tax season next year.

JEFFREY
Everyone was nice and extremely helpful when helping me file my taxes. I would definitely recommend them to others

MCKAYLA
Very knowledgeable and friendly. Everyone in the office definitely knows what they are doing. The fact I was addressed by name when I walked in was very comforting

JONATHAN
Only place I've been doing my taxes for the past 11years their amazing

DAVID
Very helpful and educated staff, had an answer for every question asked and answered it in depth.

RICHARD
Did great job

IVELIZA
Fast and good peoples

DIANE
I have been going to this particular location for years. I absolutely love the staff!

JOSE
They are so helpful and good customer service. Never had a problem with and reiceive everything on timely manner

ANDRES
Pleasant atmosphere and friendly personable Staff who were very knawlagable

JAMES
Great team of people. Very welcoming and they did an amazing job. Really enjoyed it

MELISSA
Very polite Professional Fast Social Entertaining

MARK
Good

DONALD
Naga D. Is very knowledgeable. Electronic tax transfere is best.

SALVATORE
Very respectful and accurate

JOSHUA
Cause there friendly and allow walk ins

INGRID
Timely, friendly and helpful. Completes good work and is very patient answering any questions

RAVI
Extremely professional service at nominal p

BOUALONE
Fast

DEBRA
Been going for 8 years and will not go anywhere else

DEBRA
You guys are very helpful with everything and extremely nice. I appreciate the kindness you prov

SATEESH KUMAR
Very good, very fast , mode of communication is so good, very detailed and happy and cheerful environment.

TYLER
You guys are excelled always respectful in the office and the employees always make you feel comfortable

GABRIELLA
Very quick, very friendly, made enjoyable.

LINDA
They have always provided prompt, efficient and friendly service.

MARC
I have been going back 15 years it?s always a plea

JOAN
Because I love how they interact with customers

JACQUELINE
Because there good of what they do

ARTHUR
Helped me get in a manageable situation with my taxes in 2011 and I've been able to keep current since.

JOHN
Tax specialist was very knowledgeable and took the time that was needed to ensure the best return possible.

BRIANA
I used Jackson Hewitt for the first time and I was impressed with the great customer service, they made everything easy and simple for me and I was pleased with the outcome.

WILLIAM
just awesome

DAVID
Knowledgeable and profe

JEREMIAH
It was a very fast and efficient appointment. All I could say was "Wow, it's done already?".

SCOTT
familiarity

BARBARA
Fast and efficient. Nice people and no issues

TYDREA
Quick and easy tax returns.

MICHAEL
TheyÕre very helpful and know the tax law and friendly staff
WAYS TO LIMIT YOUR FACE-TO-FACE TIME AVAILABLE
WE'RE OPEN STARTING DECEMBER 17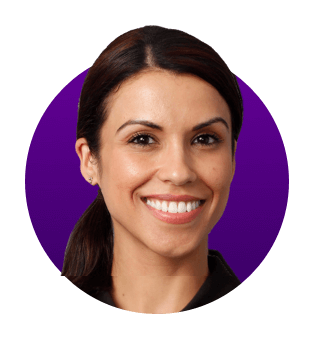 Why Jackson Hewitt®?
WE'LL MAKE IT EASY
We do the work so you don't have to worry. Open late and weekends, no appointment necessary.
WE'LL FIGHT FOR YOU
We're not tax machines. We're Tax Pros who are happy to answer all of your questions.
WE KNOW OUR STUFF
We'll dig deep to get you 100% Accuracy. Maximum Refund Guaranteed.