Lawrence, MA Tax Preparation Offices
290 Merrimack Street Ste 104
Call us on (978)794-7876
SERVICES AVAILABLE
Open all year
Se habla Español
Refund Advance
Drop off available
Find an office with a particular service
HOURS THIS WEEK
| | |
| --- | --- |
| Monday | CLOSED |
| Tuesday | CLOSED |
| Wednesday | 9:00AM - 5:30PM |
| Thursday | CLOSED |
| Friday | CLOSED |
| Saturday | CLOSED |
| Sunday | CLOSED |
Reviews at this office
What others are saying..

WALLY M
I received fast service from knowledgeable and problem solving agents.

MARIA E
I receive the best customer service at Jackson Hewitt and have been going there for over five years.

MILDRED E
You guys are the best and are very good. The people who work there are great and they do the best job. I have been going to you guys for years and some of my family too. We never had any problems doing our taxes with you. I really love your company and the people who work there are very respectful and polite. Thank you for doing my taxes this year again and hopefully I'll see you next year.

MARGARITA
I have been doing my taxes with Jackson Hewitt at the same location for over 15 years and the service is amazing! They are all very professional, friendly and knowledgeable. I wouldn't go anywhere else for my taxes.

JASON
The customer service at Jackson Hewitt is outstanding! I felt like I've been going there all my life.

JESSICA
I've been doing my taxes with Maria Leon for the past 2 years. She has been pleasant, very professional and explains things to us clearly.

STEPHANIE M
The service was very professional. The staff was very kind and respectful. I was taken care of in a timely manner.

ARACELIS
They work good and theyre friendly.

ERICA PATRICIA
Excellent customer service

CYNTHIA ROSE
Great service employees are very friendly and know what they are doing

YANILIS
Because I have always had great experiences doing my taxes with Jackson Hewitt

ROBERTO
Friendly environment & JH does the best to get you what you deserve on your tax return.

DENNIS
Very professional felt like all my needs and any question I had was taking care of very good breakdown and explaining step by step

MAYLIN
They are very well organized and their customer service is awesome

TINA JEAN
Because I like them

MARIA
I been going tgere for years and years and have no problem with them or may taxes. I strongly recommend my friends to go there. And tgey like it to.

AMANDA
They are a great team and provide wonderful customer service . I will defiantly for back

SEAN
Good customer service

KARLA
Por que hacen un excelente trabajo

SHANICE
Very friendly and comfortable to do taxes. Hard workers and I never had to wait a long time. Great places to file!

THOMAS
I have been with Jackson Hewitt for 11 years and never had a bad experience

TIARA
Very friendly and always are there to help when needed

JOSEPH
I have used you folks for years. I am always welcomed with open arms every time i go to have my taxs done. The preparers are very knowledgeable about their job. Always looking out for the customer best interests. Prices are VERY reasonable and refunds are quick.

RAUL
You guys are the best! I do my refund with you guys every year!

JOANNA
Professional explained the process and try to help out to get more more

CARMEN LIZ
Customer service with Jackson and Hewitt is amazing. I would highly recommend you all

JORGE LUIS
Great service , good people

JESSICA
They were very friendly and helpful with helping o answer all my questions. Would recommend to everyone

RENEE
they always remember me, ask how my family is...i mean i wouldn't go anywhere else if you paid me to do so.

ELVIRA
Por la seriedad y profesionalismo en el trato desde k entramos y salimos satisfechos , es un equipo excelente Dios les Bendiga ????

EMILY
They were very helpful with everything they explain to me how it works and they also explain to me how they can help next year as wel..

JAMIE
Everyone working there is always pleasant and very helpful. I love everyone's happy personality. Linda Monterio did an amazing job helping me.

KELCEE
I file every year with Jackson Hewitt and I recommend you guys to everyone , everyone is friendly and my taxes always come back fairly quickly.

SHAYLEN
I have been going there for awhile now and everyone I've worked with has been awesome

KIMBERLY
Awesome service... I've been going there for years and there very friendly people ...

MICHELLE
Andrea was pleasant and extremely helpful with any questions I had.

NICOLE
The people are very informative and helpful anything not understood is explained in detail so you understand. The store was very clean as well as the staff being professional and they try their best to move you along as quickly as possible.

BRITTANY
Cause the service was excellent. And everything was clearly explained. Left really happy with my service.

CAROLINE
The service was great, all the employeers are always smiling and greeting you when you walk in. I've been going here for almost three years and they're great!

BRANDI
Always fast and professional happy employees and everyone that works there knows what they are doing !

PEDRO
Because of their honesty and really helpful and friendly and always good to me thanks. I always go and they answered everything always thanks.

JULIO
I love the service in witch I was treated and my tax s to

ESMERALDO
Very professional

ROBERT
i go every year no problems very friendly and fast service well experienced personnel

ESMERALDA
I have been with JH for a long time and they are the only ones I trust with my taxes. I would love for everyone I know to have the same peace of mind

NOEMI
You guys are the best I have been with you guys so many years and been more then happy to do my taxes with Jackson Hewitt..

LEE
They have the best worker. I been with them for almost 5 plus year and haven't let me down . Recommend everyone to go there.

TASHA
Representavies are very nice and welcoming

BENJAMIN
Friendly customer service. Very detailed on what goes on

BRITTANY
I would recommend Jackson Hewitt to all my friends cause of how quick and easy it was to do my taxes and get the 500 dollar advance

WILFREDO
Es Una persona que sabe lo que esta preparada

MOISES
I have been coming to this particular Jackson Hewitt for the past 15 years and they are always very quick and efficient.

MARIA
They are always nice and very helpful

OCVALDO
Very freindly people there. Been doing ny taxes there for years. Wouldn't go anywhere else.

JEFFREY
Great customer service & very informative

MIGUEL
Because is very safe nd their customers service is oustandi

JHON NELSON
The best part about Jackson Hewitt is that it is a wide chain across the country so it can become an easy location to google and find in ones own area. I like that i was able to go to a Hewitt building and walk in and get my taxes done in under 15 minutes. Although i gave it a 9 it can still improve by having less fee taken out and getting money same day.

GESSENIA
Maria was really helpful and explained everything to me in detail.

EURIDIANA
Great environment to walk into, very clean and well presented. The agents are all amazing, so welcoming and do their job GREAT! Love them

DANIEL
Because the experience is nice and relaxing knowing, that you are in great hand. Definitely amazing ?? experience

EDGAR
Prompt service,knowledgeable representatives

JULISSA
They do there job. Ive never had an issue with them

CHRISTIAN
Because it's friendly and the representatives are professionals also they explain every step and cover all questions that you may have

GARY
The person I had made everything completely understandable and explained everything in very good detail

BRENT
Been using this place for years very please and very friendly group of professionals. Michael continues to not only take care of me but multiple people in my family!!

HERMAN
BECAUSE THEY ARE AWESOME AND EVERYONE SHOULD GO THERE TO GET THIER TAXES DONE. I REALLY ENJOYED MY TIME THERE

TAMIKA
Friendly service & extremely helpful, & very thorough, they helped me so much & were so great.

KARLA
I've been a client with you guys for 3 years now. I come in and walk out quickly without any problems! You guys have all my information from previous years stored. Go over everything just to make sure it's all updated and everything is done! Just like that quick and easy and I leave satisfied! Thank you

LATISCHA
Awesome customer service, Fast service, very kind workers. Amazing customer service. I would recommend to everybody.

DENNIS JOSEPH
Very friendly people and understand

KARLA
Great customer service. Awesome communication skills and very great environment.

BRIAN
great service and the accountan was very helpful and pleasant

MARISOL
They really nice a help you get as much as they can get you and explain everything to you so you can understand everything the way it is.

VICTOR
The service was great

CARMEN
Experienced, Great Customer Service & Professionalism.

JOSE
Professional service, friendly environment. Comfortable much as to ask any question about my taxes also as well the answrs were.

MADELINE
Because they do their job really good their attitude is very positive and they help you with any questions or anything else you need im very satisfied with their work.

CARIDAD
They were very nice and did a good job.

SHARON
Effectien and quick

JENNIFER TATIANA
Great customer service and awesome with answering questions and with explaining how everything is going to be set up. Great pricings and refund. Highly recommend.

EDWARD
So friendly and accurate with what they are doing.

JEFFREY
Great people that know what there doing. Friendly environment

JASMINE
Everyone was very nice and answered all my questions along with gave me a detailed description of everything that I was getting and why I was getting what I was.

YOLANDA
They were quick to see me even before my scheduled appointment time. All my questions were answered, and everything was explained to me in great detail so I could feel like I understood what they were doing and what I was getting.

KIMBERLEY ANNE
They are very helpful.

JOSE
Quik and easy always find the most return

MILDRED
It's the best place I have done my taxes always on time great people work there I'll recommend anyone to Jackson Hewitt

LISA
Quick and efficient

BIANCA
Great & fast service! Very straight to the point. Glad I came here!

DESTINY
They have great customer service, they make sure your well taken care of.

JONATHAN LEE
Great service. Very professional, and friendly as well.

RAMON
Very professional. The tax preparer showed every detail and the explanation was clear and concise. Very confident with the outcome. Will return next year

JAIDA CIARA
Very friendly and make sure to explain everything to you so that you understand what you earned

AMBER MARIE
Very easy to work with. very kind reps. Always try an get you the best return possible

KAREN
Tax service representatives are always so nice and helpful. I've been going to JH for 2 years now and have never had any issues. See you guys again next year!

PAULA
They are professional and courteous They provide fast service

KIARILYN
Friendly and attentive staff who dedicate time to customers in a fast and efficient manner

JEFFREY
They are good

MARIAH
Knowledgeable, kind, gives advice

ARACELIS
Love micheal from the jackson Hewitt office hes a nice gentleman always happy to see you even if he has a cold lol.

ERIC
The employees in Lawrence are awesome and knowledgeable!

JANET
I was pleased with your service..I didn?t have to wait long..Maria was excellent!

JESSICA LEIGH
I have use them for years never had a problem

KAISHA
The customer service was immaculate, and she was very helpful.

JENNIFER
Tax preparers are pleasant. Fast and efficient service !

JUSTINE
Always great service and experiences

KERLINE
There very polite walked in and was taken care of right away it was fast and over all a great experience all my questions where asked thank you. !

YESENIA
I bean their my self for 17 yr good costumer service they answer every question to the best of their ability...

KARLA
You guys always do an Amazing job! The passed 4 years I've been there with you guys! Awesome Customer Service skills. Love you guys and Thank You for always going above and beyond!!!

MARGARITA
Very polite and efficient staff!!!

SHANICE
Jackson Hewitt is a well organize and fast environment. I was very satisfied with the help I received and assistance. The workers where welcoming and polite.

JENNIFER
I couldnt do it on my own i love the people here

ERICA PATRICIA
They are awesome and friendly

MAYLIN
They are very organized and They have awesome Customer Sevice

ROBERTO
They do their work like professional

JIMMY
Friendly professional they pay attention to you they will answer any questions you have . 15 years and never an issue

YESENIA
Because you guys are awesome. Im a loyal client. My taxes are always correct.

CINDY
Por que dan muy buen servicio y son muy amable con el cliente

CRISTY
Been filling my tax returns for more than 6 years with jackson Hewitt amd never had any problems. Their customer interactions are always with a smile and always hapoy to help with any questions or concerns i have.

JANEL
Awesome workers and they give the most refund back

MEAGAN
I have been a customer for 16 yrs and they always do a great job.

YASMIN
Good service

RACHAEL
Very nice customer service. Always friendly and very helpful

TIARA
Very friendly and helpful

EDUARDO
They explain everything

WILLIAM
El servicio muy bueno y buenas personas

AILEEN
El servicio es excelente,, y cuál quier problema que tenga la ayuda es excelente..el dinero está disponible a tiempo y si pasara algo con mi aplicación rapido lo arreglan

BRENDA
Strongly likely

DENNIS
Overall professionalisms

STEVEN
Buena personalidad buen trato a tu persona ah' comunicaci—n y te ayudan lo mejor possible

JEFFREY
Great service & very personable

LESLIE
There very fast and pleasant

WILFREDO
Am still there for the past 15yrs

KIMBERLY
Love the people there... very friendly and helpful

BRITTANY
The service I got was beyond wonderful. Everyone was so pleasant. And explained my refund very clearly. So I would recommend anyone to go. An I will come back next year also.

MARIE
Very helpful and fast money.

DANIEL
Amazing customer service

SHAYLEN
Awesome staff

ALEXIS
Good customer service.. was fast and easy also very kind

RAMON
They nice people and do a great job

RAEANNE
Quick, reliable service

MADELINE
Buena atencion te ayudan a conseguir los mejores creditos y te adelantan parte del dinero

MARIA
Everyone is so nice and help

CHRISTIAN
You guys are very helpful and guaranteed a good job by your employees. Will highly recommend to anybody I know

NATALIE
Everyone is great in the Merrimack st plaza

JESSICA LEIGH
I have been doing my taxes there for a long time and never had problems

MARIA
I will recommend good service

SHEILA
The service is quick and accurate.

JACQUELINE
Once you go the 1st time and give all u Your information after that every year its so easy and simple! Very convenient and all are so nice!

MINERVA
Very good customer survey

MELISA
They have always been helpful, super professional and just great people

ESMERALDO
Professionalism

BRIAN
linda was very polite and helpful.the atmosphere was a pleasure.

OMAYRA
My representative is always happy and friendly always on time with my appointment. Great service ??

MATTHEW
It's a welcome friendly environment you are treated the way I customer should be treated that's why I keep coming every year

EDGAR
Very knowledgeable,new tax laws

RICHARD
Great service

ASSUNTA
Maria was amazing, she found tax credits and exemptions that saved us a lot of money.

ERICA LEE
The staff

ROBERT
I've been with them for years.ive never had any issues. they have always been helpful and quick to reply

ERICK G
Because they're fast efficient and easy

AL ASAD
Mike is a great individual & very knowledgeable of tax laws

GESSENIA
Maria was very helpful and it's always nice and knowledgeable and answer all my questions.

MARIDELIZ
Because they are the best.

ALYSSA
The process was very easy and I feel I recurved my maximum amount.

AGUS
Yes very good service

VINICIO
They are awesome and very friendly. It's like sitting in the couch having a conversation with a buddy.

BLANCA
Because they are very informative and any questions I may have I can call with no hes

CAROL
I was treated very nicely and all my questions were answered with wonderful customer service

NELSON
The people were very friendly and helpful. They also took time to answer questions and made sure that we understood what was going on. Definitely going back next year!

JASMINE
Very h

KARL
Very good with people & very nice they help me last year and got my money fast in one week

MAURICIO
Myself

RUBEN
Good customer service very informative inviting great atmosphere they did a great job and quick also it was a great experience

ISRAEL
Because they are polite and very helpful

CARMEN
Because of their great customer service

RAFAEL
Buen y seguro servicio, te explican cada detalle acerca de tus impuestos.

MELISSA
The service was quick.

MARY
The staff is wonderful, they are friendly but also very efficient.

VALERIA ALEXANDRA
Me encanto c—mo me trataron, la atenci—n y la amabilidad . Fue sœper emocionante. Lo mejor y te recompensan al m‡ximo

IRMA MILAGROS
Excelente servicio, la rapidez en la que te atienden y la gran orientacion que deja todas tus dudas claras.

HENJOL
Very helpful, and the process was fast.

ANDREW
I have always received great service from the employee's. the amount of payment for taxes is cheaper then other tax service. I'm always glad with the amount of my tax refund is.

PAULA
Jackson Hewitt does a good job with my taxes every year. The only thing this year I was disappointed in my federal refund.

JOSUE
Friendly and fast service

MILDRED
Treated me with respect and got me what I needed good customer service and did a good job on my taxes

JOSHUA
Because the service was excellent and I wouldn't choose any other tax service they are the best to my family and me.

JULEAN
There just great

NEYDI
Xq muchas veces muchas personas no saben lo bueno que es los cervisios de Jackson Hewitt a mi me gustaría apoyar a mucha jente que fuera ahí

JOAN MANUEL
Un servicio seguro y confiable rápido cuentan con un personal muy profesional capacitado listos para responder tus preguntas se preocupan por él customer eso te da tranquilidad ????

LUIS
Me trataron muy bien muy buen servicio y quede complacido con todo lo que hicieron por mi.

MOISES
Michael was very friendly, efficient, and we were done within an hour. We have been going to Jackson Hewitt for the past 16 years. Thank you for your dedication and hard work.

MARIA
I like the way they always come to greet you with a very Happy smile and sometimes there always treat there customers very comfortable and they never forget the customers Name.

DEALITZY
Always polite, fast, and works well with you.

JAVIER
He recibido un buen trato de parte del personal y nunca he tenido problemas con la misma .Año tras años han bregado al 100%

THALISHA
There's great customer service and the employees are great. The tax returns are always accurate.

YAKIMA
I been going for 3 years. I have a great experience

MADISON
This year was my first experience with JH and I have nothing but good things to say! All my needs were met and Maria went above and beyond for me to get the best deal out of my taxes this year. Will definitely be coming back!

RONALD
great experience friendly staff know what there doing clean place takes time to answer questions

ANDREA
Great service

VICTOR
I've been doing it in Jackson Hewitt for 10 years with no problem

CARMEN
Buen servicio al cliente. contestan todas tus preguntas, los empleados son muy amigables y estan pendiente a cada detalle.

IRIS
Great service very quick

GABIEL
Judy and the team were very helpful and professional! We had our taxes done and laughed a little

MAGDALENA
Very nice people and responsible they explain everything by details

RAMON
Very Professional. Knew every aspect of tax laws and tax returns. Very happy with outcome

GLORIA
Very friendly and helpful ill go back again

CAITLIN
I would definitely recommend Jackson Hewitt tax service to anyone and I already do! Michael Ferry is the best at what he does! He makes it quick, professional, painless, and fun!

ANTHONY
Been going there for years and they?ve been great to me. Very helpful and able to answer any questions. Pricing is better than competitors as well.

JANET
Great customer service and knowledgeable also so feel able to trust

DESTINY
Very helpful

FELESHIA
The customer representative was very helpful.

RAIZA
Great ser

VINCENT
Excellent workers especially franchise owner

MARIA
The staff was very courteous and professional

EDGAR
Muy profesional

RYAN
very helpful, friendly and fast

THERESA
They were very kind.had no issues 2nd year using them.
PLEASE CALL OR COME IN FOR AVAILABILITY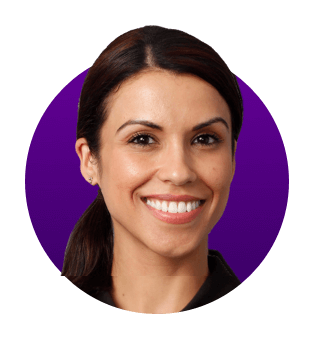 Why Jackson Hewitt®?
WE'LL MAKE IT EASY
We do the work so you don't have to worry. Open late and weekends, no appointment necessary.
WE'LL FIGHT FOR YOU
We're not tax machines. We're Tax Pros who are happy to answer all of your questions.
WE KNOW OUR STUFF
We'll dig deep to get you 100% Accuracy. Maximum Refund Guaranteed.