Des Moines, IA Tax Preparation Offices
1301 E. Euclid Ave
Open 12:00PM - 5:00PM today (local time)
View week
Call us on (515)619-5305
SERVICES AVAILABLE
Refund Advance
Drop off available
Find an office with a particular service
HOURS THIS WEEK
| | |
| --- | --- |
| Monday | 12:00PM - 5:00PM |
| Tuesday | 12:00PM - 5:00PM |
| Wednesday | 12:00PM - 5:00PM |
| Thursday | 12:00PM - 5:00PM |
| Friday | 12:00PM - 5:00PM |
| Saturday | CLOSED |
| Sunday | CLOSED |
Reviews at this office
What others are saying..

GOMA D
I have done tax returns from Jackson for seven years. I am getting good amounts every years. And the staff are very friendly and they take times. They also call beforehand to schedule the appointment. And if we refer other friends we get extra money

SCOTT C
I like the way you do things we lost our H&R Block guy so can you guys for good results and will be back next year

ALAN P
I liked that we were able to get our taxes done right away and Robin explained everything to us. She also gave the suggestion of having taxes taken out of my social security so we will get a better refund

CARSON E
The one who prepared our taxes was so professional and very helpful. I was anazed how knowledgeable she was about everything. I know she really cared about helping us.

JEANNETTE L
Robin byers was my tax adjuster.. she was very through and friendly. She was efficient and on point

JACK
The lady that helped me was very professional and very polite. She was very knowledgeable and found mistakes on previous years tax filings

GAUDENCIO
Because the tax pro I used last year and again this year has always amazing great attitude and she is very polite. Thank Rebecca from Colfax, Iowa store.

CHASITY
Great people, they worked fast and good. They got me in early even though my apt wasn't till 4 pm

AMANDA
I like the staff they're friendly and very helpful and vwry respectful

TAMEKA
Very friendly and fast

CARISSA
Politeness and professional

QUANISHA
Everyone is very helpful and friendly.

TERRY
I have always don't my taxes there

NATASHA
Friendly fast service! She was was kind, educated me on my taxes.

JESSICA
My sister and other family now use Jackson Hewitt because of me.they love you.

GARRY
Very professional

SHIRLYN
Polite preparer, quick service

ASHLEY
She was very polite. Knew every answer to every question I had. Gave detailed information and was very courteous

MARK
They were very pleasant and fun.

SHERRI
Very efficient and helpful

STEPHEN
I watch people call in to work and the guy was buy himself doing taxes, answer phones ,listen to complaining customers listen to children cry ,all buy himself .and the one thing i notice from him.great Attitude.all the way...great job...??????????

FELECIA
The tax service rep. Really explain everything to me so i could understand

ANTHONY
They made the process fast and easy. The tax preparer explain everything she was doing and made sure she was doing the best for us.

TYSON
Annie Byers is an exceptional tax preparer. She went out of her way and stayed late so that I could get my tax advance so I could pay a bill tomorrow so it didn't get shut off

HEIDI MARIE
never had any problems

JOSE
We recommended Jackson Hewitt to a friend before we even went to get our taxes done, because the price is ALOT lower than other places.

CHARLES
Very efficient and friendly! Robin explained and answered any questions I had!

DAWN
They R Very Patient and Explain Step By Step Of Their Actions in Filing Ur Taxes! Very Trustworthy! Been Going To Jackson Hewitt For 10 Yrs! I've Had No Complaints!

BRANDEE
Was fast and easy

TORYONO
Likely

KARA
The lady that helped us was very helpful and very nice. Feel confident I got the most back and I liked the advancement.

FRANKLIN
Customer service was amazing and friendly

RONALD
Friendly staff. Very helpful

TRISHA
Great customerservice

DENNIS
good people, very knowledgeable in what they do.

MARY
I have used jackson hewit for years. I habe always been treated grreat and they have always made every effort to make sure my taxes were completed correctly

KIETTA
They were quick had knowledge of what was going on and walk me through step by step as I were getting my taxes done!

RONALD
My experience of the years has resulted in the most reassuring services.

MICHELLE
Very Knowledgable, been doing taxes for more than 10 yrs with JH

MELINDA
THEY WERE VERY FAST AND THEY KNEW WHAT THEY WERE DOING. IT WAS VERY EASY TO GET QUESTIONS ANSWERED.

HAROLD
they where very helful and we go to them every year

LORENA
Great people

ROBERT
Fantastic service, nice people, timely, honest, well knowledged detail oriented staff

LARRY
Bill was very nice and explained things very well

DEBRA
They answer any questions u have and they help u get the money u deserve.

BOBBY
I like the way they treat the customers.

SHAWN
Service is pretty fast and employees are friendly

EDGAR
The quality of the employees that work for Jackson Hewitt are excellent and will help you out

ROBERT
They were fast and right on the numbers and very friendly and kind and really helpful with all my question I asked and in full details about everything

MYQUASHA
Excellent tax preparation simple and easy a reasonable amount to pay to file I will highly recommend others to file through you guys

AMEY
They got us right in with no appointment and we had our advancement an hour after we filed, they also helped us get money back we didn't know we could get back thank you Jackson hewitt

TABITHA
Fast friendly service Everytime I walk in the office. Someone greets me within seconds of walking in.

CARINAS
Fast and easy

TREASURE
They are good at what they do. Customer service is good as well

LILIANA CAMPOS
They explain details of my taxes

SALVADOR EDILIO
Taxes were done fast, did not have any trouble with understand the taxe preparer.

JARED
Very helpful the lady who helped me was very nice we were very satisfied when we left this office

JOSEPH
They were fast and efficient

STEPHANIE
I was in and out with out an issues. Staff was very pleasant, helpful and very friendly.

JAMI
They were awesome, kind, curteous and quick. This is the first time I used them and will be back next year

BRITTANY
Very polite

MYER
The employees were nice and friendly and it was fast and quick. Best place for anyone to do their taxe.

HAROLD
Quick and easy to complete filing

TINA
They always friendly always attend to me fast and always get me a good refund I never go a

ASHTON
Great people to work with and they are very informative/ knowledgeable.

LANNY
Good service ,

JOHN
They are nice and friendly always do a great job and always get the max refund back.

SARAH
Friendly and fast

DAKOTA
I walked in knowing nothing and they helped me with every thing ... I greatly loved the help that they gave me

SCOTT
They were really nice and got everything done like they should and I'm happy with money I'm getting back and treated like family and I'd be more than happy to recommend them to my friends and go back next year

KEITH
knowledgeable people and good service.

SUMMER
They were awesome fast friendly

JEANIE
competent fast service. what was fast, I am a first time customer with a folder of tax cuts. Ann quickly imputed the data in no time. I got amazing results this year.

MARILYN
Great and knowledgeable people,very friendly

EARL
LRobin was great she explained everything

DANIEL
Very frendly and help full

KAREN
I have been working with Jackson Hewitt for several years and have always been pleased with their services. I will continue to recommend Jackson Hewitt to everyone in my network :)

JOANNE
Fast and friendly service

MATHEW
Great customer services

RYAN
Friendly

JOSHUA
Very nice, quick yet informative.

ROBERT
there good people and are friendly and kind

KRISTIN
You guys take care of me everytime I feel like family everytime I come in I love Jackson Hewitt

JOSEPH
Experience and great customer service

JACK
Tax consultants are very knowledgeable and answered all questions and Jackson Hewitt offers gold guarantee

LAQUANA
They are fast and very friendly. And they get you back the max amount you deserve.

SAMUEL
They do great business. They help you right away don't maje you wait long at all. Fast n helpfull

MINDY
Friendly people very informative only issue s heduling and rude customers friendly because they cared about my questions

DEMETRA
excellent service

ASHLEY
The time and detail they put into doing my taxes.

DEMARCO
There great

TERENCE
Tax preparers are so nice and professional, they take their time and make sure you get the biggest refund.

IMANI
You guys were very helpful for my first time and made sure I understood all the information and were very quick as well.

ANGELA
Fast and friendly

MONICA
I?ve been coming to Jackson Hewitt for some yrs now n I have been nothing but satisfied

LORRAE
I have been with Jackson hewitt for a long time and they have very good customer service and I never had a problem with my taxes thank you Jackson hewitt for all your hard work

JACOB
We have always used them. They are fast and friendly

STACY
Very nice laid back employees and explain everything to you.

DONISHA
I have done my taxes there for years no matter where o have lived. Even in another county

LACY
The staff, very polite and kind. But also to the point and got me what i needed.

JOSHUA
They are very kind and a very welcomeing place to do your taxes at never had to bad of a experience there

TARIF
They got us in and out with no issues. Always asked us questions. She was extremely friendly towards our two kids as well.

DAWN
I feel like the staff make sure ur refund is the maximum available

BEVERLY
Always polite and very thorough

DAVID
They were extremely friendly, and took good care of me when filing, I have recommended them to a few people.

CASSONDRA
Great customer service. Quick but thorough service. Comfortable environment. Pleasant employees.

JARED
Very good customer service and I love e the way we are treated with Jackson Hewitt

DEBRA
ive been with them 4 years and have been satisfied and the people are very helpful and they get back as much as they can for you.

JASHOWA
I go every year to Jackson

MICHELLE
Great customer service

DENNIS
Good people Robin my tax lady does a great job and works hard to find any and all tax benefits to get you the most back she can. Been going there for many years now and never had any problems.

MELINDA
They are very kind and easy to work with. They are professional and very knowledgable. The office was very clean and comfortable.

RONALD
The service was very fast and easy

ANITA
They did my taxes fast

HONEECHILE
the tax prep went quickly and all my questions were answered and explained in the simplest of terms. Everyone was kind and very helpful.

DAWN
They Look Out For My Best Interest and Outcome Of The Full Details of What My Taxes Have To Offer For A Full Return. Ask Alot Of Questions So They Can Get To Know Ur Situation Of The Yr Gone By, Which Gave Me A Return That I Had No Idea I Was Available For. Great To Get Advancement Now In My Time Of Need! Been There 12 Yrs and Will Not Go Any Where Else. Thanks Jackson Hewitt.

SHAWN
I have had my taxes done there last 5 years

ABBIE
Because they are always so nice and fast

KATHY
The preparer did a great job, and showed us all the figures. That led to greater confidence, we had gone with the right organization.

SUSAN
Great customer service

ROBERT
Very good service. And the fees are reasonable. Got the tax forms done in a good fast manner

NICHOLE
The service was fast and less expensive than other agencies.

TRISHA
Great customer service

DENISE
cause they are very friendly and very helpful .

MAURILLIO
Fast and friendly service ..staff is extremely helpful ,repectful and interactive.i will continure to use your services.

JOSE
Robin was very informative

ERICKA
They are friendly, knowledgeable, and efficient. Ryan had a good sense of humor and was very helpful and fast at getting the job done

ASHLEY
Because I would.

FRED
Friendly and so much cheaper than h and r block.

MARK
Friendly service and fast.

AISHA
Friendly and knowledgeable Staff, Ribin Beyers Explained every filing step. And Thanked me for allowing Jackson Hewitt to work hard for me. From the time I entered to Completion ,the time was Manageable

IMAN
Fast service. Since I filed with them last year all my information was still the same.

VICTOR
The lady was awesome she did everything she could do to help me out fast and carefully

NICHOLAS
Cause everything was great

WARREN
They were organized

ESTELLA
JH haa never did me wrong you guys have handled my taxes for the last 10yrs and i tell everyone about you

TORYONO
You guys are awesome

SARAH
I would recommend this place because the people there are nice, friendly and kind. They are really helpful and they explained everything well, it didnÕt take a long time.

ROBYN
My tax preparer took all the time I needed to go through all the steps line by line and explained everything. Then she double checked if I had any questions. She was extremely thorough and made me feel confident that all was completed perfectly. Her name is Rebecca Morton. I always get my yearly taxes prepared by her. Wish they were all like her. plus I like the fact that JH takes the fees from your return if you don't have the money up front, so awesome. I'm a lifelong customer.

DUSTY
Quick and easy

CANDICE
Because everyone there is very friendly and helpful and willing to work with you to help you get your taxes done correctly and accurately. And they go above and beyond amazing!

JOHN
The service is great. Always so friendly. I feel like we get the most back when we use Jackson Hewitt.

TODD
It was quick and easy to get the help I needed. I also did not have to wait long.

ALEXUS
Because when I came in they were extremely friendly and understanding since this was my first time doing my taxes, I also got to ask as many questions without them feeling annoyed or in a rush.

AMANDA
Always such friendly reliable staff.

MYER
Because it was fast and the workers were friendly

HAROLD
It was quick and easy and fast.

JON
I like the service

MISTY
They are helpful fast and nice they help you understand your taxes

ANTHONY
Great service

BRIAN
Professional . They care. And they are nice.

AMI
Called to make an appointment and was able to get in within hours at the time I requested with the same lady I had last year and walked right in to her desk and it was very comfortable and clean and very friendly environment and got everything done within 45 minutes.

RICHARD
I love Jackson Hewitt they are always on time and correct with my tax returns. I go to Jackson Hewitt every year and they seem to never fail me always friendly, quick and easy. I would definitely recommend them to anybody, I've already sent a few people there before!

MADISON
Very nice and polite and very fast and efficient staff

ASHLEY
Very nice people and they always seem to be very helpful when it comes to answering questions you may have when it comes to filing your taxes

CURTIS
You helped us to work out the mistakes that happened. When we didn?t make them. As we could not get there to do it our selfs . Thank you for taking the time to fix everything. Again thank you

DAVID
It was fast quick and easy with no problems we were in and out in less then an hour

JOSEPH M
Because I got excellent service, and excellent advise.

MELISSA
Awesome customer service

ANTWAN
The service was excellent and fast an the way that he explained everything was clear thku Ryan for a great job

SUSAN
Great service

KAREN
The tax associate was very personal and answered all my questions.

JAMIE
Employee are nice. It's fast and easy. Price is Right.

LORI
I have went to them for the past 2 years and they have been nothing but respectful. They help me to understand everything. Also, get my money as quick as possible!! I will most likely to return every year!

CARLA
Very friendly and helpful

ELLIS
Very nice and friendly

ALONTAY
Bc they lit onm

ALAN
We had great tax preparer. Everyone is so helpful

KAREN
I was very impressed with my experience having my taxes done yesterday. I had a new tax preparer help me out, Mike, and he was great at details and going over everything with me. I have been with Jackson Hewitt for several years and will continue my tax services with the same location in Des Moines.

LARRY
They are very thorough
WAYS TO LIMIT YOUR FACE-TO-FACE TIME AVAILABLE
WE'RE OPEN STARTING DECEMBER 17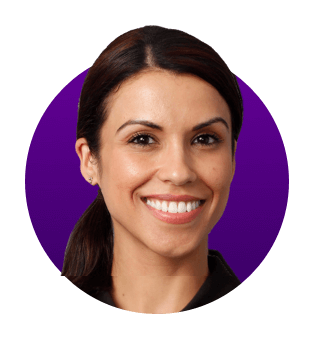 Why Jackson Hewitt®?
WE'LL MAKE IT EASY
We do the work so you don't have to worry. Open late and weekends, no appointment necessary.
WE'LL FIGHT FOR YOU
We're not tax machines. We're Tax Pros who are happy to answer all of your questions.
WE KNOW OUR STUFF
We'll dig deep to get you 100% Accuracy. Maximum Refund Guaranteed.