Council Bluffs, IA Tax Preparation Offices
3030 West Broadway, Suite #3
Open 12:00PM - 5:00PM today (local time)
View week
Call us on (712)325-4408
SERVICES AVAILABLE
Refund Advance
Drop off available
Find an office with a particular service
HOURS THIS WEEK
| | |
| --- | --- |
| Monday | CLOSED |
| Tuesday | 11:00AM - 4:00PM |
| Wednesday | CLOSED |
| Thursday | 11:00AM - 4:00PM |
| Friday | 12:00PM - 5:00PM |
| Saturday | CLOSED |
| Sunday | CLOSED |
Reviews at this office
What others are saying..

RICHARD S
We were very satisfied with our tax preparer, Jim Ficek.

LESTER E
Have always had excellent service

RICHARD C
Good service and can answer my questions

JUSTIN T
We have always had good service woth jackson Hewitt and have never had any problems

CLIFFORD MARTIN
The lady I worked with was very professional very easy to understand explained things very clearly. I had a bad experience with H&R BLOCK and will not go back there ever again.

SAMUEL T
Jim is a very nice and accurate person. I trust him and he is very informative about various JH promotions. He is a joy to talk to.

JENNIFER ANN
I am always please work Jackson Hewitt. Friendly, and get the job done right!!

RACHEL MARIE
Because i was very satisified with my services and the work that jackson hewitt did for me.

REBECCA
Everyone's so friendly and helpful

JAMES LEROY
Staff was curtious, quick & very thorough in explaining the entire tax preperation

JASON JAY
they are friendly

AIMEE LYNN
They were really friendly and helpful

DAKOTA JAY
Michelle Murray was awesome she took the time to explain everything to me answered all m questions. She is the most awesome person in the world thank you Michelle Murray!!! You

DARIAN ANN
they never gave up even with the computer difficulties. he also guaranteed to call me back after the first person did not and he did jim at the council bluffs ia location is awesome!!!!!!! he will forever be my tax guy!

COLBIE
Great time and they squeezed me in on a busy day and was speedy and nice

JOHN PAUL
Cathy is very helpful and I am a return customer! They always help me get the max refund!

HEATHER
The care and friendliness of the tax prep people is amazing. I've already recommended them.

ERIC DAVID
Quick and easy! My tax preparer was very knowledgeable and kind and helped me to get done what needed to be done.

ANDREA CHRIS
Friendly

CELIECE CHANTELLE
They walk you through every step

TIFFANI KATRINA
Friendly service. Explained everything in detail. If I had questions they were answered to where I understood the answer.

ROSALIA
They made sure I understood every thing and every step and offer to show me how to prepare and do my own taxes.

CACHET
Staff was extremely helpful and explained everything in great detail and very friendly.

ROBERT
Because of the friendly and professional service they offer.

SAMANTHA GAIL
Cathy was extremely helpful and incredibly knowlidgable. She answered every question accurately and enthusiastically. She was also very pleasant to visit with when we were experiencing technical difficulties. Was very happy with my experience here abx will continue to use Jackson Hewitt.

JOSHUA GARRETT
Great people great service

CINDY
Courteous, friendly & knowledgeable. Office well organized and clean. Fast and efficient

TABITHA
Fast friendly service, The staff is outstanding and the office was clean and very professional.

NICOLE
I'm always treated with respect! They are very assertive to me needs! The lady who did them this year was amazing

ROSA MARIA
Ive done my taxes with jackson Hewitt every year and each year i get outstanding service. Friendly faces and they make sure i get and understand all information about my taxes.

AMY
The representative was knowledgeable, optimistic and looked for ways to boost my refund

MARIA DEL ROSARIO
very friendly and knowledgeable and i didnt have to wait

GRACE
Fast and easy and friendly

NICOLE
My preparer was great to work with. She was nice friendly. She knew what she was doing and answered my questions.

MACY
They always take care of me and always explain everything fully to my understanding

CLAUDE WARREN
They are awesome

JENNIFER RAE ANN
Cathy and Jim were great helps

DANE
It was quick, easy, and simple. Our preparer Jim was amazing and we could tell he really knew his stuff, leaving us feeling very confident in him.

JOHN CLAUDE
Professionally and quickly handled everything I needed to have done everyone was very helpful I was in and out very quickly was very pleased

ANDRES
This is my 6th year with Jackson Hewitt & Jim is amazing! We go to him every year! Why we like him so much because if we don't understand something he always tell me! What the question means !! He's a great person! I I will see him next year!!

CHAD
They're are very professional helpful and nice

CRAIG RICHARD
Pretty good

DONALD WAYNE
She explained in detail

AARON EDWARD
Kathy was kind an answer all my questions in a nice matter

MARCELL WAVE
They are friendly and helped and to be sure everything great with refund and. They explained everything and offer a water if needed

KATHLEEN
Because they took there time and answer all my question

CODY DEAN
They are very friendly and always explain everything to the fullest for me to understand

EDWARD
Because the people at this office are awesome and know there stuff. they got me more back then I expected. THANK YOU JACKSON HEWITT

ZACKARY ALLEN
Everyone was extremely nice. Stephenie was my tax preparer and she was absolutely knowledgeable about and questions I had. I would definitely recommend to everyone to go and get their taxes done by the exceptional and knowledgeable staff.

GUFFREY ELLIS
No waiting. Quick and professional .....my return was explained in detail....in terms I could understand....very pleased.......thank you

WESLEY
They are very helpful and friendly

LISA ELLEN
Because of the fast,friendly, and fee cost

CHRISTINA
I have done my taxes at JH for15 years

TIMOTHY
Store 10492, Preparer Jim is highly caring with his customers. Our Identity was stolen, he went beyond to assist us deal with the IRS. He a Credible man.

CARISSA JO
Fast, friendly and compassionate

LELIS
I like,allways i Made there

AMY DENISE
great customer service ,from phone call reminder of appointment to walking in the door ,friendly staff , quick ,smart ,painless , great team!

BOB
Sherry Devoll took great care of us today the filing went very easy

STEVEN ALVIN
fast and Jim Ficek knows it all

CHRISTOPHER DAVID
Great staff.

MICHAEL
They were incredibly dedicated. Willing to go above and beyond just to help me understand my return and why i was getting the amount in question. It was closing time for them and they were willing to let me run home to grab some documents so that way my return could be even larger. Not many companies will be willing to let you do that for the mere fact that it'll require them to stay longer. I will be coming back next year to get my taxes done by them. That one act has ensured a repeat client. My preparer, Rosanne Byers, was ultimatly one of the best tax preparers ive ever had. Far more observant and willing than even h amd r block. Felt easy to connect with on a personal level and very approachable.

SHERYL ANNE
They did a fantastic job and were very friendly!!

DONALD
Very accurate in prep

MARION
They try to give us the best return possible

ROBERT WALTER
I went to Jackson Hewitt to find amazing and friendly people there they did and amazing job on my tax return and I didn't have to worry about a thank thank you so much to Jackson Hewitt

JONTHANE SCOTT
Cathy Devoll made my experience with Jackson Hewitt very pleasing.

TONY
did a very good job

KRISTINA MAY
Always friendly and they do a great job on my taxes.

TERRY LEE
They are great

LESTER
Friendly and knowledgeable and Jim has always been very professional.

AARON BRANT
Very knowledged on taxes. PErsonal and friendly. Put at ease during the process.will be back next year for my 7 years. She asked questions no one asked before.

TERRY
Very professional and knowledgeable

KAREN SUZANNE
Thought rep was very knowledgeable and thorough.

JUDITH
The lady that helped me was thorough, friendly & worked in a timely manner.

TERRY JEAN
Because cathy is very helpful and nice

CATHERINE
So very friendly and explains everything and answered all my questions. Very knowledgeable.

MICHAEL
because they care

BRANDIE RENEA
satisfaction friendly promte accurate

KIMBERLY
Very helpfullwent above and beyond making sure every deduction checked so i fot the best chance at optimum refund.she stephanie, was very thorough made sure she took her time and that i understood everything.she also caught a mistake in tax return done by h and r block,thanks to her ,filed an amendment so i will get a big refund versus h and r block has me owe taxes!!i will always go to her and tell people j h is the place to go.jim and cathy also helped with my amendment,the long process of checking everything andall the printing ,sorting ofpapers

CHRISTOPHER
Michelle is a complete professional!! She treats us like family or an old friend!!

JOSEPH
JH seems to be more knowledgeable than H & R Block.

THOMAS NEIL
The tax prepare that we had was so kind and so helpful and was able to answer all of our questions.

BRANDY
Because Jackson Hewitt and all employees have always been helpful and kind every year that I have used them for the last three years.

DENNIS GENE
Every. Year has been good since we started coming here. People are very friendly.

JAYMIE
The staff was very polite and explained all of my questions in full. I was also able to get in at the time of my appointment.

RAMON
Customer experience is great. I like how my taxes are explained in detail, in a way I understand!

AMANDA
It was fast and didn?t take me long to get things done. All my questions were answered with no hesitation. Overall it was a good experience.

ANDREW
Never had any problems here and the people are nice.

JULIA
Great service

ERIC ANTHONY
It's a great environment the tax pros are very nice and I have been thru the same office for 7 years and never had a problem thanks jackson hewitt

DAWN MARIE
Hey r very good

TRINITY NAKIA
Everyone was helpful and easy to talk to

JORDAN
The staff was very nice and worked efficiently!

HEATHER
Excellent se

CHARLES
The tax preparer was very helpful, and went the extra mile for us. I was missing a card and they stayed open a little longer while my fiance went home to get it.

JENNY
Friendly and Knowledgeable They don't dumb you down and have a very professional demeanor, I come back every year. Any questions I had were detailed and made sense, which was refreshing. As customer service was above the norm

SHONDA MARIE
friendly people that get you all the money you earned

CARISSA JO
Polite, accurate, and very customer service focused and knowledgeable

JASMINE
Iv only whent to jackson hewitt and have never had a bad experience.

SAMANTHA
She was amazing she help understand something she make sure weÕll take care of

MELODY
Jim knows what he's doing

SAMANTHA FAY
Service is accurate friendly and great. Excellent customer service. I have been satisfied every year. And the JH tax advance is extremely helpful!

ALEXIS
The staff explains everything to you. They get it done in a timely manner. They were great as always and I will always come back!

KATHERINE
Very nice and helpful. I had forgotten my taxes from previous years and gave/waited for me to go to competition to grab my taxes. Also didn't understand some tax questions and she did a great job of answering them for me in a lingo I would understand.

SCOTT
Cause the people are very friendly and i have been going there for 13 years

JENNY MARIE
Beverly Wise..... was amazing very friendly I just loved her!!

MORGAN
Easy

ROBIN
Friendly accurate service

JOHN CLAUDE
Professional courteous take good care of me when I stopped in always done properly

TIFFANY
They were very helpful. She took the time to talk to me about everything. Even found an error from last year

ZACKARY ALLEN
Everyone was very friendly and they know how to answer any questions you have about your tax refund. I alway tell people i know that they are the best

SHAWN
Freindly service Timely service Knowledgeable service

JESSICA ANN
Because the service is very friendly and prompt.

SHAUNDA
Loved how everything was explained and how nice the lady was.

KIMBERLY
The staff are so friendly and they know what they are talking about with being updated on new tax laws and getting the most back for the person they are helping.

SEATH ALLEN
she was great

KAYLA
The service was amazing. The tax preparer did an awesome job explaining everything to me. Quick services. I was helped right away

ALEXIS MARIE
Because they take your taxes seriously, and help you through them. I've gone the passed 2 years and I will continue to because they're very helpful.

CHERYL MARIE
Great people and they are willing to answer questions.

JORDAN
Great customer service and very friendly staff! Very pleased with my experience there!

DAKOTA PATRICK
Because they knew what they were doing they were very friendly and it was very easy to go in there and talk with him

MARION
They do their best to get us the most money back.

ZACHARY CASEY
They did a great job an explained everything good.

VICKI LYNN
They are very prompt and helpful. Very kind.

BRANDON
Even though I owed money back. I was greeted with love walking in the building and I felt safe

KIMBERLY ANN
I have always used Jackson hewitt

KENNETH
They have done our taxes for years and they always do an excellent job.

TAYLOR
They we're very professional and helpful. They made doing my taxes a breeze.

NICOLE
Michelle was friendly, quick and made sure I understood everything. I got right in with my appointment.

NICOLE
Michelle was very friendly, quick and made sure I understood everything. I went with her last year and because of the positive attitude she has and can make you laugh and feel comfortable, I came back. She's great at her job.

DAVID ALLEN
Very impressed with the service I received

STEVEN
Very knowledgeable and friendly

MARY
My tav provider was very helful and very patient she provided all the awnsers i needed and awnsered all questions im very thank full.

DARIAN ANN
I go to jim every year he remembers me and makes the entire trip plesent! I love my local jackson hewitt!

KIM MARIE
They take care of my information so i neve0 worry about it getting in tje wrong hands i like the same persons doing my taxes jim or kathy

JOSEPH RONALD GAENTO
Good friendly service

HEATHER
Because I love coming here everyone is so nice,and kind.They also try there best to get you a refund back. Instead of paying.

JESSIE
Cathy was AWSOME at helping me file !

PAMELA
My tax lady was so awesome I would recommend her to everyone I know

DONALD
Professional and courteous

RAINA
The people were friendly and helpful. I am also wanting to attend there classed

JAMES ARNOLD
Fast friendly service.Everything was well explained i left feeling informed an good about using Jackson Hewitt tax service to file my taxes.

RICHARD
never have had an issue when filing my taxes and the employees are friendly

AMANDA
Strong customer service.

CATRINA
They arecalways so nice and answer all my questions and get me the best deal on tax return and they r nice to my kids

ANDRES
Extremely likely!!!! This is my 10th year with Jackson Hewitt! & I absolutely have good experience every time! Jim Ficek is amazing at his job! If I don't understand something Jim make sure to take the time to explain it! I live in Omaha Ne & I go to Jackson Hewitt in council bluffs Ia! I won't ever go to another one! I feel comfortable with the Jackson Hewitt in council bluffs Ia on Broadway! I will always file at Jackson Hewitt! This is why I will recommend a friend, relative, nd co-worker

CORY
Been going there13years fast and friendly and try to get you the most for your taxes

JULIE ANN
They have done my taxes for years and have always been very professional.

GEAN
Prompt. friendly, accurate.

JAMES
My tax preparer was extremly freandly and explained stuff very well and helped get me get a better refund

ROBERT
They were very nice An went though everything so we could understand what was going on

CHRISTOPHER DEAN
Because they are quick and never had any problems with their services.

JOHN
Very efficient service. Very friendly!

JAMIE
I would recommend my filer was very helpful and talked me through the whole process.

MATTHEW
Very friendly

JACOB
Great service

MICHAEL
Friendly service. Attention to detail.

CLAUDE WARREN
They always get me in in a timely matter and I always leave satisfied. They are always very friendly.

AMY DENISE
Very happy with the service and people at Jackson Hewitt! They provide quality and excellent service!

TONOWOSSI KAFUI
Cathy was just great.she was patient and took the time to help and explain stuff to us.we will definitely come back next year

JOHN
They work to get you the "Best Results"

SCOTT
They have always done a wonderful job

SCOTT
We have use Jackson Hewitt for 10yrs and have always been pleased with the service

GREGORY
They have always treat me well

JAMES
They are caring and get us back every penny they can.

DONNA JEAN
Because I like and know Jim Fieck

WILLIAM
I never give a 10.

RANDY
They were able to explain everything they did and why. They stand behind their work. Also, they were able to save me a lot of money and I may even get more back from last year as well.

BRANDY
Very friendly atmosphere. Someone helped me as soon as i walked in the door and the waittime was little to none for them to get me back.

KAREN
She knew what she was doing. Knowledgeable and nice.

BETTE
Friendly staff, always on time and very helpful. Does a great job.

BRANDIE RENEA
completely satisfied , never feel cheated , customer service by making appts always accommodating

CLIFFORD JOHN
I've been going to them for years and they do an excellent job

SANDY
It was a friendly and helpful environment

DIANE
they are so friendly knowlegable

JON
Service is helpful and nice. Everything is explained in detail and questions were answered politely.

JAIMIE
Your the best

THERESA SENA
Very timely and affordable. Our tax preparer is very thorough and always finds ways to get us the most out of our return.

CHERYL
10

DONALD
fast service

LESTER
We have always been extremely satisfied with the service and are confident in our tax prepparer.
WAYS TO LIMIT YOUR FACE-TO-FACE TIME AVAILABLE
WE'RE OPEN STARTING DECEMBER 17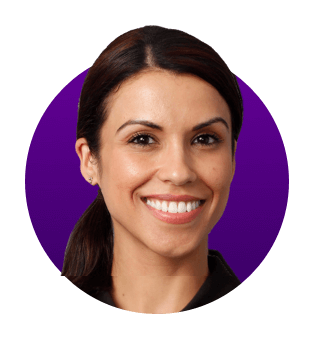 Why Jackson Hewitt®?
WE'LL MAKE IT EASY
We do the work so you don't have to worry. Open late and weekends, no appointment necessary.
WE'LL FIGHT FOR YOU
We're not tax machines. We're Tax Pros who are happy to answer all of your questions.
WE KNOW OUR STUFF
We'll dig deep to get you 100% Accuracy. Maximum Refund Guaranteed.