Honolulu, HI Tax Preparation Offices
700 Keeaumoku Street
Open 12:00PM - 4:00PM today (local time)
View week
Call us on (808)824-3385
SERVICES AVAILABLE
Walmart location
Refund Advance
Drop off available
Find an office with a particular service
HOURS THIS WEEK
| | |
| --- | --- |
| Monday | 11:00AM - 7:00PM |
| Tuesday | CLOSED |
| Wednesday | CLOSED |
| Thursday | CLOSED |
| Friday | CLOSED |
| Saturday | CLOSED |
| Sunday | 12:00PM - 4:00PM |
Reviews at this office
What others are saying..

MASON
Good service

JOSHUA
Shanel alway does a great job

MYLES
Excellent services!

NATALIE
Very nice and patient!

KURT
Good friendly staff and quick

SHANEL
Awesome service

DIANNA
there where very helpfully

JANELLE
It's fast and reliable very nice employees their all friendly and they make sure you get the best service you want. I really love to recommend.

ANN
Very good service they don't talk down to you like other places

SAM
Because I am greeted like family every year I file my tax. the process is easy and always done in a professional manner. I will continue to file my taxes with Jackson Hewitt in future years to come.

KARMEN
Great customer service and fast

PEDRO
they doing gpood

SNORIN
first time here and it was great,fees was average and the lady was nice

REMINA
thank you shanel you was so nice

FREEDOM
awesome smart bradded ill be back to file with him every year hire more people like him please please give him a raise

SUZANNE
Shantel was quick, efficient and very friendly! And she was the only one there handling everyone because two people called in sick. She's AWESOME!!

MARY JEAN
Great customer service. Shanel is very friendly and is always accurate.

HELEN
Great customer service. Fast and convenient

SCOTT
Great job on personal insight and attention job well done.

JESSICA KASTER
Jackson hewitt is the best. I get my tax return i got my fast advanced fast. I really wanna file again my tax next year..hey jackson hewitt looking forward to work with you again next year

CHRISTOPHER IAN
Shanel at Keeaumoku locations is amazing take cares of me every year.

CASSIDY
Great customer service and the process took less than the other places.

ARES
Very fast, honest, and cheap.

KRIMERIA
They are so professional and friendly to their client. Absolutely great service

JAHMAI
Great customer service it was very quick and fast

ILEXSIE
Service is great.... employees are helpful and friendly... very informative I love it.

EUNICE STEPHEN
Good Service, friendly employee, quick & I don't have to wait that long very organize highly recommended ????

ELMA
Customer service was really great. This is my 3rd + year with Jackson hewitt

KAYLA
Because the staff was friendly and very kind

MALOLOGA
Good customer service.and helpful

MELISSA
Shanel is the best! Very knowledgeable

KOLOMONA
awesome quick and accurate service

TUITOGAMAATO
quick and friendly

MAYSLEEN
quick

RESON
satisfied

EMRI
good

CHAD
satisfied

CHERYL
awesome very satisfied

TAMBRALYNN
Fast service and friendly associate

DANNY
Satisfied with my returns. The amount that I got back.

DULCE
ladies were so fast and friendly. i dreaded going in to do my taxes but it really was virtually quick and painless! thank u jackson hewitt!!!

RAQUEL
Very friendly staff and nice to explain the taxes process

CHARLES
Cause Jackson Hewitt Tax Service did my taxes for several years and I got the returns back fast

MATHEW
Great experience

MA IRENE
Its fast

GARICK
Fast and friendly professional service

BRITTANEY
The employees are friendly and makes you feel welcome. The workers also know what the clients need in order to provide assistance for his or her tax refunds

TANYA
Excellent customer service and helped me find hidden taxable items

JONALYNE
Very helpful, explained step by step, and plenty aloha excellent customer service. Great attitude with an beautiful smile.

ROFINA
Good service! simple and easy!

TASHA
Fast and friendly staff

JERICA
Their really fast and convenient. Awesome customer service! A lot of information provided when filing your tax.

HAUK
The workers are friendly easy to talk to, and they file your taxes real quick..everything is just so fast and I just love the customer service.

TIFFANY
This is the first time everything went quick. I noticed the time consuming was A-1 esp when the tax prep was very quick with filing my tax & very friendly. I highly recommend people to come to file with Jackson Hewitt!!! Oh & im bringing in family members here too

LELENAPUALANI
I've gone each year and get the help I need if I have any questions and there always glad to help and always attatched there card Info as well.

DAYNA
JacksonHewitt tax preparers are awesome. They aren't jus doing their job they go above and beyond to get you the maximum refund!

TRISH
Overall friendliness. Well explainable about question that I have. Welcome walk-ins and appointments even well behind sc

DIRREMEANG
great service

PALANI
They have excellent service. They explain everything to you if you have a question they will find an answer.

JESSICA
Because the service is fast and friendly. The tax agent was very informative and explained everything that we needed clarified.

DAN
Very excellent customer service, friendly staff, quick and easy and reliable.

SHANE
It was fast and easy

ASHLEY
Great services and their fast.

JOAN
quick and great

JONATHAN
came to finish my state and the preparer found the mistake on my state return, ended up getting money back instead of owing the state

SARAHLYN
my preparer was outstanding. She was very professional and made me feel comfortable. I also, liked how I was in and out of there

NATASHA
thank you our preparer was quick and very efficient

ANGELINA
thank you aunty Shanel for always taking care of me

VIRGINIA
thank you aunty SHanel, both my sister and I always satisfied with you, thanks to my mom who has been your client over 10 years.

KAZUTAKA
don't speak very good English but very happy with my tax lady we go here all the time to the same lady

APUAURO
new to the company had a good experience

ROXANNE M
She was very helpful and kind

ROSEMARY
thank you for helping me out

TIPO
Fast and Awesome service

CLARK
Fast Service

HENRY
great service

FRANSON
Very Nice and gives a lot of information

JINGHUI
new to Jackson and had a good experience

NIKOLAS
Very knowledgeable and very nice

LORETTA
ive been using shanel for 2 years now and enjoy seeing her every year

STEVEN
first time and you was great you was quick and fast. see you next year

CASSANDRA
Good and easy

MARK
Alway a pleasure to see shanel or Lisa every year service alway with a smile

CAROLYNN
Excellent service

TIANA
Awesome service

ELLA
Thank you Shanel for alway coming in even on your day to complete my brother and I taxes. Shanel has always been our preparer, and we will never go to anyone or anywhere. See you soon shanel

TUTUILA
Thank you again,Shanel for doing my sister and I taxes. See you soon

DAYSHA
Since I'm sitting in front of you and you asked me to do this survey Thank you Shanel for all the laughs and great 5 star customer service

ANN
So patient and easy to talk to

CAROLYNN
Because they are friendly and available asap.

JENNY
Been with Jackson Hewitt 3 year and see shanel It's good here

SIMON
I'm a 9 year customer with Jackson Hewitt and I really like the services I see shanel at walmart

ROY
Very friendly service quick and easy plus they are always there to help if you have any questions

ILEXSIE
Friendly and helpful staff whom actually take the time to explain things to me and let me know which way is the best for me.

SAMALAULU
Because the service was quick and friendly

WELLEY
Convenient for me since I stay in the store go to see shanel

PETERSON
Only come here to the best two girls the Korean girl I make trouble too Lisa and Shanel so nice them. Since she made us to this I told her ok I will the you guys all 10

JANEKO
Agency was so kind and how the work was so super fast and explain so simple and make me understand fully and even I go back question and she was happy to help me thank you

MEREA BENITO
I been i jackson in 3years and I always go to the one in Walmart with shanel samuelu

JUNE
Thank you, Shanel

DAISY
Come here 11 years now I like it here

ISIS
Been going through shanel for years now me and my family

LEEKEY
Ok ok it was good

RALLY
Friendly fast open minded. Smile and they just makes us feel like family. Most of all, very helpful.

HOLLIE
Because they are consistent about asking you about things that have to do with your taxe. If you have questions they have the answer. They donÕt sugar coat it and straight to the point.

RAQUEL
Very nice and friendly staff and very fast service and I been going to Jackson Hewitt for several years ...

JUSTIN
Because of convenience and quick service. Also really nice people.plus i can get a refund advance..

THOMAS
Fast and efficient

CRISNA
Done fast and simple.

CHANDA
The lady that helped me was accurate, efficient and very informative. Loved her.

STARR
The service is quick and efficient, making tax filing not much of a hassle.

MULINUU
Fast service, friendly staff

ROBERT
Great tax preparer's cash advance same day.in & out very fast.

ELIZABETH
It's very accurate

CHASTITY
Awesome service awesome customer setvice

MICHAEL
I appreciated how I was treated,most of all because I didn't have everything in order & he made me comfortable & worked with me.

BRITTANY
they were very fast and understanding. I'm looking forward to filing again in the years to come.

NOAH
Shanel prepared my taxes again. She is so friendly and helpful. She took the time to look everything over and I felt she cared about getting me the best/most accurate refund possible.

MARALYNNE
Friendly & helpful Service Customer Service is the back Quick service Well expl

NATASHA
Great c

SAFIRE
The service is fast , very good customer service you also can drop off your taxes and have them do iy for you or email/taxs to them without going in person etc.

MALIKAI
Super fast and helpful

COLLEEN
Fast, effective, freindly... The procedure was fast and actually enjoyable

ERIC
Fast friendly and easy service! It was so simple yo get our taxes done and i could trust our refund was accurate

WALTER
Excellent service

ALEFOSIO
Thank you sis for alway making space and time for us

BRATT
Fast and friendly, walk in were welcomed and were able to pull up all info as needed if were already filed with them last year

JASMINA
Only come to you girl

SHERRY
Your awesome

TAKESHI
Wish I could get back more money

VERNA
Fast reliable, friendly staff. Take the hassle and the stress away, especially because the staff always explain and going into detail. Always feel safe and comfortable during my taxes with Jackson Hewitt

VAELAA
Because the worker that help us had very good customer service.

OCTAVIA
I love the service your tax people give. She was very on point with everything, fast, friendly staff and service.

DALPHNE
Outgoing personality the service that they give

JONATHAN
Bc the person they help u do ur tax they r friendly know what they doing n go step by step with u

JESSICA
Great friendly service every year. Rep is always fast I don't have wait long.

CHERYL
Happy

ASHLEY
Very welcoming comfortable, they make you feel like family.

FELIX
The best

FILIPO
Professional service done right. Effective, efficient and friendly staff. Very knowledgeable and helpful.

ALEXANDER
Great costumer service, she took her time to get me more on my taxes.plus I got the rapid refund, and got my money the next day.

WAYNE
Great availability, great service

BENAIAH
i would higly recomend jackson hewitt because it was fast and simple. It was also easy for me to underdstand.

LISA
.Fast service and very knowledgeable

DANIEL
Fast and friendly.

PAULO
Fast & efficient

BRANDON
nice people

MELISSA
We love our preparer Shanel

PRICILLA
Good service friendly workers honest and very helpful

TYANA
They are fast and very critique

TASHA
Customer Service is excellent

DAN
Very friendly, made it quick and easy

CIERRA MAILE
Quick and easy!

IKAIKA
The ladys are very helpful in everyway, they make you feel like you belong there and take very good care of you. They are very friendly chanel is extremely helpful i love you guys.

NAXIMO
Perfect

RICHARD
Very nice staff and make me feel welcome. They know what they are doing very quick and efficient

WILLIAM
Friendly service and ideal availability for going over taxes and questions I had

JACQUELINE
Nice people and they are fast

ROBERT
Becauase great customer service and fast

BEATRIZ
I think Joshua did a good job.

JOHN
Friendly and efficient service. Lisa smiled and made some small talk. I like that.
PLEASE CALL OR COME IN FOR AVAILABILITY
It's time to file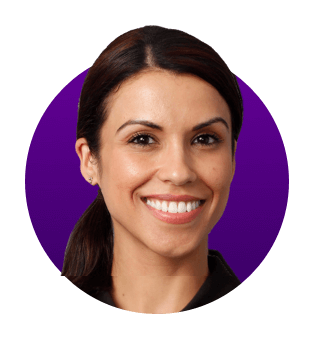 Why Jackson Hewitt®?
WE'LL MAKE IT EASY
We do the work so you don't have to worry. Open late and weekends, no appointment necessary.
WE'LL FIGHT FOR YOU
We're not tax machines. We're Tax Pros who are happy to answer all of your questions.
WE KNOW OUR STUFF
We'll dig deep to get you 100% Accuracy. Maximum Refund Guaranteed.