Blue Ridge, GA Tax Preparation Offices
3934 E. First St.
Call us on (706)632-1249
SERVICES AVAILABLE
Se habla Español
Refund Advance
Drop off available
Find an office with a particular service
HOURS THIS WEEK
| | |
| --- | --- |
| Monday | 9:00AM - 5:00PM |
| Tuesday | 9:00AM - 5:00PM |
| Wednesday | 9:00AM - 5:00PM |
| Thursday | 9:00AM - 5:00PM |
| Friday | 9:00AM - 5:00PM |
| Saturday | CLOSED |
| Sunday | CLOSED |
Reviews at this office
What others are saying..

AMANDA
Stephanie, my tax preparer, has handled my taxes for years and is extremely knowledgeable in this area.

DAVID L
Excellent service

BARBARA
I received excellent assistance and advice while completing my 2016 tax forms.

MATTHEW BRIAN
Happy with the service that I recieve

DENNIS EDWARD
Cause I've used them for several years and they have excellent customer service and wanderful people's

EUGENE
Have been very satisfied with how they have helped me compared to H & R block that I used in the past..

DEREK H
I would strongly recommend because Jackson Hewitt has given me the most pleasurable experience. The staff is extreme friendly and Regina Tarpley did everything in her power to give me the Maximum refund. Very helpful and I am extra grateful for Jackson Hewitt and their staff.

CHARLES E
I love Regina. The time and effort she puts in to doING our taxes is amazing!

JEREMY
The lady was every knowledgeable about her job. Verry friendly and helpful in a timely manner respectful.

DAWN
Friendly, extremely helpful, I have been going to the same person at Jackson Hewitt for 10 years. Love her

CRYSTAL
I've used other places in the past until I used Jackson and they meet every need and always do their best to serve me any time of the year w questions I may have I love them

KAREN
Fast, and pleasant

ERIC
Good job

CHRISTOPHER
Y'all are the best place to get your tax return done.and y'all are good people who help

LEVI DOUGLAS
They're great

TANISHA
They are very friendly and helpful

DERRICK
They are very friendly, trustworthy, and do whatever they can to make their customers happy.

ANGEL
Friendly people and very helpful. Everytime I go in there their very quick at what they do.

MAGGIE LYNN
I have used Jackson Hewitt for about 4 years now and have always liked their services. The offices have such nice people, and very helpful.

THOMAS
they did a great job

SCOTT
They was nice friendly and seemed 2 care

RAYMOND
Extremely great customer service. The crew in Blue Ridge, Ga puts customers first and I would highly recommend them to anybody.

APRIL
Friendly service

CONNIE
At the Blue Ridge, GA office everyone treats you like, YOU are the most important client of the day.

TONYA
The girls and guys of jh are awesome ... They go above and beyond to get U ur hard earned money back

TERRY
Great customer service !!

TIFFANY
Great customer service Fast and efficient

JOSEPH
Great service

NATHAN
Excellent service and great information on the whole tax return process.

KANDY
The ladys at the blue ridge office are very helpful in anything you need.

CANDACE
They work with you and try to get you back every penny that you deserve. I absolutely will not use anyone else

JOSHUA
Fast friendly service and always knowledgeable and professional!

WAYNE
Stephanie was a big helps and she answered so many questions.

SUSAN
Because I have always used them. They are always helpful and friendly. And answer anytime I have a tax question.

BEVERLY
I HAVE USED STEPHANIE AT JACKSON HEWITT AND HAS ALWAYS BEEN GREAT AND EASY TO WORK WITH

APRIL
I love the service and the people. I've been using Jackson Hewitt for years and I've never been disappointed. I've always been in and out quickly and I've always received answers when I needed them.

JOHNNY
Honest, good service and friendly people.

AARON
We've used Jackson Hewitt for years, and it's very easy and staff is knowledgeable. She answered all our questions in a way we could understand.

MICHAEL
great service and very knowledgeable

RONALD
My husband and I have used Jackson Hewitt since we got married. They are the best tax preparers around. Especially Regina in BlueRidge, Ga

JULIE
Very friendly and fast service.

NATASHIA
I've always had a great experience with Jackson Hewitt. My preparer has always went above and beyond to provide the best customer service.

JEFFREY
Stephanie/Jackson Hewitt has done my husbands and my taxes for at least 8 years and each time is a pleasure. They are nice, informative and efficient.

NATHAN ADAM
We have used Jackson Hewitt for 3 years now. We were and are still very pleased with our experiences with the company. We will continue to use them and recommend to everyone we know.

JAMES
very helpful and friendly ... easy to schedule ... very knowlegeable

BOBBY
Respectful very nice friendly

LUCY
I have used Jackson Hewitt for 20 years with great results every time !!

CAROLYN
They are so helpful with the process, makes everything stress free when filing.

KRYSTAL
Service was very great very helpful. They had no problem answering every question I had it was over all a great experience.

JESSICA
Friendly extremely fast service and helped get the max refund possible and offered specials!!!!!

FELICIA
Always friendly and you typically dont have to wait top long before your able to get your taxes done. Staff is also knowledgeable abput upcoming tax changes which is great...

CAROLYN
Love the people there.

MILLIE
They were very attentive friendly and i was in and out in 10 mins

JASON
They do everything in their power to find you the money you deserve back.

WILLIAM KEVIN
They are great, been using them for years

MICKEY
Very helpful and friendly and did everything she could to make sure we got the best return possible

CLARA
The lady was very nice and double checked my taxes for accuracy..I was only in the office 30 min if that long!

CHARLES THOMAS
They were very professional how they did my taxes and very friendly and helpful to me

JAMES
when we went to get our taxes done our tax lady was ready for us and since work makes it hard to do early in the day she did ours late evening so no work was missed, She knew exactly how to do our farm taxes she was very fast at it and explained as she went and so nice to work with and makes our dreaded taxes easier. it is great having someone do our taxes that knows what they are doing so we don't have to

RICHARD
Very helpful and knowledgeable and great people

TED
they have been doing my tax return for years/ they have most of my information in the system, so tax returns are done fast and i am in and out very quickly, and get a lot of my money back.

SAMMY
They are good and reliable

GREGORY
Good service

ROBERT
Appointment times are kept and walk ins are processed in a timely and courteous manner. All employees are knowledgeable and are able to answer any question or concerns their clients may have. We are always treated like friends, not just another customer. ,

MATTHEW RICKY
They are very helpful, detailed and can answer any question you have. They have always helped my family.

STEPHEN
Very friendly and knowledgeable staff

STACY
They are very detailed in completing taxes.

KIMBERLY
In 11 years I've used Jackson Hewitt and Everyone has always been courteous and very helpful. I have been pleased everytime.

DENNY
Everything was great

GARY ANDREW
NICE, PERSONABLE, AND KNOWLEDGEABLE

JUSTIN
Great service

MICHAEL
Have always been thorough and done their best to in my interest

RYAN
Great customer service

LISA
I was very pleased with services however I don't have many friends that don't already use jackson hewitt

JADRIENNE
Best tax service around...

TAMANTHA ANN
Very nice and helpful people.I hade alot of itemizing to be done and was very satisfied with the outcome.

JUAN
Very efficiently

RHONDA
Wonderful professional service!

JODY
Very help people

JANICE
Service is always excellent. Regina is very knowledgeable. I have recommended several people to Jackson Hewitt for Regina to do the taxes.

SHAUN
The staff's efficiency in helping you to learn correct information about preparing for taxes.

TERRY
Knowledge

BOBBY LEE
Wonderful service.

ROBERT TIM
Our preparer was knowledgeable, able to answer all our questions and friendly. That makes us feel better in a situation not always looked forward to.

TRAVIS
Great service, honest, reliable, friendly and fair

WESLEY
Staff is friendly and very knowledgeable. They know their stuff!!

JOSEPH
Years ago - an error was made by JH and we were fined for the error - I contacted JH and they corrected the issue - handled the "fine" relieving me of the pressure of having to fight the IRS - we've been customers ever since.

STANLEY
The service was fast, friendly and more than competent. The preparer built on her knowledge from last year?s returns to know what to seek.

JAMMIE
Go to them for years we love them

MARY
There is no better

JONI
Just very friendly people and always willing to answer any questions.

JESSICA
Because ladies are always on top of filing taxes

TANISHA
Everyone was really nice and helpful

TAMMY
Fast friendly service

RACHEL
There very friendly and very helpful This is my second year with them so i highly recommend them

LEVI DOUGLAS
Great

THOMAS
Great Service great people fast service gets it right evertime always helping us

TIFFANY
Excellent customer service, precise and quick

ROBERT
Great service

ZACHARY
Cause they are really helpful

KEIRSTEN
The service is amazing!! They help you with every need you have and answer any questions very thoroughly! I wonÕt go anywhere else!

ERIC
Yall are great at what yall do

JOHN
I always have the most pleasant experience. Can always schedule quickly and in and out with confidence because they are so accurate EVERY YEAR!

TRAVIS
Great serv

JEREMY
Have used jackson hewitt for the last 10 years. Have always been very helpful and friendly.

JAMES
They have always been able to work around my schedule. They have always been able to help me achieve my refund goals with integrity.

MISTY
The accountant was very pleasant. Excellent service.

JAMES
Because they are very helpful, they are very professional, they know exactly what to do. And their prices are great.

RICHARD
Very friendly and easy to work with . They are very knowledgable

AARON
I've used JH since 2005 and always will. I love the hometown feel of my local office. They also hand out small thank you gifts.

JERRY
Excellent customer service. The lady was professional and asked about my family. I trusted her from the moment I met her.

CAROLYN
Great service and friendly people

KEVIN
Ease of the process extremely knowledgeable and quick service

BRANDY MICHELLE
The people are really nice they talk to you and explain everything to you and answer any questions you may have to the best of their knowledge.

APRIL
Great service and I'm able to use the same lady every year. It's nice dealing someone who knows your history!

NATHAN ADAM
Because they were friendly and very professional

MELISSA
Because the group of people are friendly and try to make this time of year a little less stressful. Very professional!! Have used them since 2008.

CHARLES
I have always been highly pleased, have used them for years

MICHAEL
Fast and friendly. No wait time.

DARWIN BLAKE
Very professional, timely and do all they can to get honest tax exemptions

LEWIS
Have been using them for many years and always do a wonderful job always professional yet personable

TRISTANY
They helped and explained everything as it was being done. He sat and told me detail per detail what was happening and why it was happening.

KRISTY
Nice lady's ,quick service, very helpful??

NATHAN JOSEPH
Jackson Hewitt really helps you get the most from your return

MARY
They do a very good job.

JASON
Great helpful people

CHARLES
Excellent service

ERIC
We love Regina at the Blue Ridge GA office and we use her every year !!

MELISSA
Always friendly and willing to help. Had an appointment with a certain tax preparer but was having to wait so another gentleman came along and helped me instead.

RONALD
they are always professional and friendly I can always get an appt easily.

ROBERT
Great people great customer care service. They get you the refund you deserve. they explain everything to you that needs explained I'd highly recommend them

JANICE
I have been going to Jackson Hewitt for many years. Regina Tarpley has been a long time friend and has always taken time to help me. She ask questions and digs deep to save me money.

JAMES
when we go to Jackson Hewitt we go with confidence we know our taxes will be done right and we will get back everything we should with friendly people to work with very clean and comfortable waiting area and they always have snacks just in case your hungry i love my Jackson Hewitt

ENOCH
Very thorough & caring people.

WAYNE
Stephanie is great and always answers any questions we have. Never feel rushed.

CHRISTOPHER
I've used jh for 12 yrs. They have always been so fast and friendly and have gotten me back to the most. I recommend them to everyone!

ROBERT
Because Jackson hewittt is amazing! They take time with each customer and make them feel appreciated and like they matter!!

CONNIE
No hassles, just easy and quickly done

KALIN MICKEY
Fantastic customer service. Always fast and very friendly. Great location in town. Great staff.

CHARLES
The service was incredible. Someone greeted us and made sure we knew someone would be with us as soon as possible. We did not have to wait long at all.

DONALD
very helpful and friendly

PHILIP
Feel like a friend more than a client

ELISABETH ANN
Because they always work hard to get us in and our as quick as possible with the best refund.

JERRY
Customer service

JIMMY
We are always extremely pleased with the friendly and efficient service. Making an appointment is so helpful. My husband and I both wish we had been using Jackson Hewitt years ago.

STEVE
I have worked with Stephanie for over 8 years and she always does a great job

THOMAS
Great service! easy to work with, answered all our questions, professional work.

CORSIE VANDIVER
Love the people that work at the Jackson Hewitt in blue ridge. The best.

KEITH
Friendly, fast and very knowledge service.

JONATHON
Regina at Jackson Hewitt is awesome. She helped us understand our taxes and why we were getting back the amount we did.

NEAL
Great people service was very friendly and polite

SHAUN
Great customer service

CODY
I love the people and they get me back as much as they can! I appreciate them so much!!!!!!

ADAM ALEX
We've been using JH forever! We love our tax lady and would recommend her to anyone!

JOE
I like the people that have been doing our taxes for years, and they do a really great job helping us get the most back out of our tax return.

JAMIE
Fast and easy and they do excellent work

ROBERT
+Very Friendly-Great Service

CHRISTOPHER
regina was congenial, friendly, helpful, and informative. as long as she is available she will be doing my taxes.

BRIDGET ANN
Friendliness and very thorough

WILLIAM DAVID
The people there are very knowledgeable and care about your money like it is their own.

JUSTIN
Everyone in the office is so friendly and always so willing to help! They are personable and treat us like family!

NATHAN KEITH
Regina is incredibly knowledgeable and her friendliness makes taxes an enjoyable process. Thank you Regina

PAUL
The service is great, and makes tax time sim

WILLIAM STEVE
The people we work with on our taxes are very nice and take the time to try to get us back as much money as possible.

MICHAEL
Always gone above and beyond to help.

ZACHARY
She is great

THOMAS
Regina is amazing

LARRY
Very friendly people and knowledge of tax preparation.

DONNA
Friendly, efficient staff
THE HEALTH & SAFETY OF OUR COMMUNITIES IS OF THE UTMOST IMPORTANCE
Call ahead to confirm the most up-to-date availability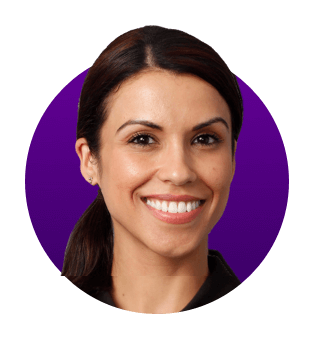 Why Jackson Hewitt®?
WE'LL MAKE IT EASY
We do the work so you don't have to worry. Open late and weekends, no appointment necessary.
WE'LL FIGHT FOR YOU
We're not tax machines. We're Tax Pros who are happy to answer all of your questions.
WE KNOW OUR STUFF
We'll dig deep to get you 100% Accuracy. Maximum Refund Guaranteed.