Vero Beach, FL Tax Preparation Offices
907 - 14th Lane
Open 9:00AM - 6:00PM today (local time)
View week
Call us on (772)567-1829
SERVICES AVAILABLE
Refund Advance
Drop off available
Find an office with a particular service
HOURS THIS WEEK
| | |
| --- | --- |
| Monday | 9:00AM - 6:00PM |
| Tuesday | 9:00AM - 6:00PM |
| Wednesday | 9:00AM - 6:00PM |
| Thursday | 9:00AM - 6:00PM |
| Friday | 9:00AM - 6:00PM |
| Saturday | 9:00AM - 5:00PM |
| Sunday | CLOSED |
Reviews at this office
What others are saying..

DAVID L
Our taxes were done so fast and efficiently. Karla was wonderful!

LAKINDA
Every year and every time I go to Jackson Hewitt to file my taxes or to get a loan, they are always there for me in much needed times. A big thank you from the Vero Beach area!

KIERRA S
I have filed my taxes with Jackson Hewitt for 3 years and every year I have been highly satisfied. They keep their word about me getting back the money I deserve and the employees are beyond nice and professional. I will continue to file my taxes with the company in the future and will also continue to refer people to your great service. Thank you for all of your help!

NIKI A
I only get my taxes done with Jackson Hewitt and I never have any issues. They make it easy and convenient for me and all of my questions get answered. I am very pleased with the service and the tax preparers.

THERESA
The customer service is great, the loans that were offered helped out and the accuracy is wonderful.

MARIA E
The employees are very helpful and friendly and I have been with you for over 15 years! You're always accurate with my refund!

TAMMY C
The service you get are great.

ALEXANDRA
I had the pleasure of having my taxes done with Carla located in Vero Beach. She was absolutely wonderful, did her best in making sure I got what I deserved back. Plus she was very good with my son.

ROBERT T
Karla is great

MARTHA L
Everyone

ALICIA K
The girls were friendly and efficient. I was in and out with a minimum of fuss. I usually do my own but decided to have them done this year and I will be back.

ROSALYN S
Great service

BRANDY L
Very helpful people. They walked me through everything that they were doing and also cleared up any questions i had

ROBERT
the tax professional we use is always very knoledgable and courteous. always helpful in every way

CAMILLE M
great speady service

TEIARA
Veryyyy excellent service

MATTHEW
Jackson hewitt is the best there is

KELCEE
They mad sure every thing was right and

JENNA
Go every year here best staff love the convieniece of year round services

DIANA
Great, accurate, fast service!!

DANIELLE
The service is always exceptional and I never have any issues with the quality of my taxes being done

TIMOTHY
They are friendly, knowledgeable, and very professional with everything they do. Will get your taxes filed accurately with no problems.

LAQUANTA
I love the service and staffs. I never had problems with my filings

NIKI
Because of my rep Karla that assist me every year! She's the best!

KAITLYN
Professionalism

KELLIE
I have been going to jh since 2010 everyone I have come in contact with has been professional and friendly they take the time to work with you and get you back the most possible

TIKI
Advance loans

TALAYNA
I like the staff

TIFFANY
Karla is awesome.

ANGELA
I have been a Jackson Hewitt customer for years. I am very impressed with the customer service and knowledgeable emplyees. My Jackson Hewitt office is located in Luria's Plaza in Vero Beach.

TERESA
people there are friendly and fast and professional and i know my taxes are done right will go back every year.

ANNETTE
Because j. H. Is the best I have with JH. Over 30yrs.

BONNIE
I have done my taxes there for 4 years I walk in I am greeted with a smile very friendly most of all I leave there with all my questions answered and there very quick!! I have referred numerous people and they are now still going every year!!

JESSICA
Because Jackson Hewitt is a reputable company with a great team who care and get you every discount and credit that is available to you when filing your taxes. They are always friendly and well mannered as well as very punctual. It's nice to know they remember you every year!

ROBERT
Very friendly and knowledgeable

LATRINA
Very fast very easy service friendly staff

ALMARIE
Very knowledgeable and professional, people oriented and straight to the point of all questions.

MARIA
Jackson Hewitt offers friendly, fast service and they make loyalty to them easy.

JACQUELINE
Great service quick and easy

CORRINE
Very nice and fast

MICHAEL
I was very pleased with the results of my visit

ANITA
The service is always Excellent,Karla Fafeita always does amazing job with my taxes.

TOBY
Service was fast and easy, no waiting lines even without and appointment. The person serving me was excellent in describing the meaning of everything she was Inputing and everything I was signing for.

ROSE
i do it ever year with jackson hewitt they always do ut fast and easy

CHAD
Very quick and easy

TERRANCE
Got a lot of money back, in a timely matter. The staff was polite and did there job properly

DESIREE
Always helpful when I have questions about the tax process. Friendly service. Fast service but done correctly. My favorite tax agent is very nice!

GRACIE
Because the lady was very nice n helpful and I did not have any prob getting my taxes prepared

CATHERINE
They are good

ALEXANDER
Gave me vital information on how taxes work next time I fill out my I-9.

AMY
Very friendly customer service and always provide 100% satisfaction in filing tax returns

JAMES
Friendly, smart people

MICHAEL
Always happy with the service, agent, and price.

KIMBERLY
Very professional staff very friendly very smart felt like they were friend while I was doing my taxes that's how nice they were

BILLY
I had no trouble filling my taxes this year I was in and out.

FELICIA
Fast and great customer service

ELIZABETH
People there make it so easy and you feel so welcomed.

ANTHONY
Workers are friendly and easy to work with. Shows lots is patience.

FRANCOIS
They very helpful to getting the money you deserve.

DEBORAH
Great service. Little waiting.

TREVOR
They do a very good job at getting me the most out of my tax return.

ALICIA
Knowledgeable, Friendly, and well versed on what we need to do to plan for next year's changes. Qickk. The staff is friendly and professional.

TAKEYA
I actually referred my mother she will be coming in tomorrow in filing her taxes

KARLA
I've had a good experience the last two tax seasons. Very fast and efficient.

TELERIA
Very quick and accurate and polite.

CIERA
I've been filing with Jackson Hewitt since 2008 and it's been nothing but great staff and the customer service is exceptional.

STEPHEN
Great Service

DANIELLE
Awesome and reliable service never have an issue with anyone and I have been using them for many years

NICOLE
There are Awesome.

MATTHEW
Jackson hewitt is the best!!!

BRITTANY
Jackson Hewitt has some of the nicest and best tax preparers in town. I especially love Tameka at the majestic plaza in vero beach FL. She takes her time to explain everything to you in a way you understand and always makes sure she gets you the most money. She has been doing my taxes through Jackson Hewitt for 3 years now and I will never go anywhere else.

TERESA
Great service, fast and friendly. Needed the extra assistance for Christmas and it helped me in a bind

TRENESHA
The women are very nice and friendly and get you in and out real quick

CHELSEA
I have been coming here for 10 years and will continue to do so they have always treated me like family

ANTHONY
Very friendly and professional

LADRICKA
Always great service. Fast, efficient, always friendly. Clean environment with great customer service.

TAMARA
Great friendly service

ANGEL
Very friendly and extremely knowledgeable.

BENITO
Friendy people good and fast service with a smille.i habe never had any trouble with my taxes in my last three years

CHRISTOPHER
I have kept a personal relationship with Jackson Hewitt for over 8 years. They have the best employees and their knowledge of taxes and dealing with the IRS is like none other. I guarantee you personally that Jackson Hewitt is the only place that will prepare your taxes %100 accurately. Thanks Jackson Hewitt for your support and customer service.

KELCEE
They help get you tax's right and and it come back on time

KELLIE
I have done my taxes with jh for 8 years now and every year they take their time in going over everything and making sure I get every penny back and they are polite

JOY
They are very helpful and nice people almost seem like you are friends

SHEILA
You guys are actually there to help not only as a tax doer but help as a friend.

ALASHEIA
THE LADY WAS AWESOME AND FAST!!!

NICKEY
I always get great service...

JOHN
Very Easy and pleasant process

TERESA
Great fast and friendly..

JAMES
Very professional staff

AMY
Very customer service friendly, also finished in a very timely manner that is most important... and the rep was excellent

DAVID
Because they are great

RICHARD
very friendly staff it made me feel at home

LENNIE
Very friendly and able to answer any question you have with no hesitation and always greet you with a beautiful smile

AMANDA
Friendly staff and great customer service

CARL
Fast and curtius

CHERRY
people who did my tax was really friendly and she make sure i understand everything

ALEXIS
They where amazing when they helped me do my taxes it was a pretty good experience doing my taxes with Jackson hew

LAMARA
They are good and they will tell u everything what u need to know bout ur taxes

ROSE
Love the service and don't take long to do the tax preparation

ALYSSA
They are very professional, love them. This is my 2nd year filing with them and I get back a very good amount. The only con is that I wished the fee was a little less then it is.

DAVID
I have been using Jackson Hewitt for the past few years in multiple states my tax preparers were always polite and explained everything through the process in detail in a timely matter at a reasonable cost.

BRITTANY
While visiting Jackson Hewitt I had a great experience as I was greeted as soon as I walked through their doors and taken care of within a matter of minutes. My tax preparer also gave me great detail about how Jackson Hewitt works and the great prices you all offer

DESIREE
Great Customer service All my answers where answered quickly and with detail. Polite and efficient Organized Great communication Professional Opened on time there was no waiting Clean office

FAVIO
Very quick and helpful

RICHARD
fast friendly service in and out very quick nice clean environment took my kids and was no problem appreciate it thanks Jackson Hewitt

MICHELLE
I have had nothing but wonderful experiences, Jackson and Hewitt is professional, convenient, and have amazing customer service.

KIMBERLY
Karla at Jackson Hewitt in vero beach is very knowledgeable and helpful in doing a return. Karla has done my taxes for 10+ years and I wouldnt go anywhere else , trust her knowledge.

CLARENCE
good service good attitude They make sure you receive everything you deserve

JAVON
They are very nice and get the job done. Very helpful and knowledgeable so I always feel comfortable when I file with Jackson Hewitt

GREGORY
Because of Karla, who has been doing our taxes for years. SheÕs knowledgeable, professional and always works to get the best return for us.

PATRICIA
I was treated with respect to the above, and my agent was very kind, patient, and explain everything to me

ALANA
Their very kind and quick and make you feel at home they always give great service and always put a smile on your face

SARAH
The women working there were very nice and helpful

CATHERINE
Because they guarantee their work

JASMINE
Karla is always excellent karla gets me in and out karla is a fast worker karla is very nice and friendly i have never seen her down or negitive

ALICIA
Karla is awesome. She always has great insights. She inspires confidence and she is friendly and efficient.

HOLLY
very friendly, great customer service and very efficient. No wait at all to get taxes done. Great experience. I will use Jackson Hewitt again.

BONITA
Because i am aleays satified with the service that i received an all my questions are answered in a respectable manner.

BRITTNEY
Karla has been helpful to me for years. She gets me an amazing refund and informs me of anything I need to do if it's needed. She goes above and beyond to make me happy and satisfied.

DAVID
Always helpful and knowledgeable.

PRISCILLA
i have been going for several years.Ladies are warm and friendly

JOHN
Our tax person Karla has been for the last three years and excellent representative of your company and has been very efficient and professional and her dealings with my wife and I

MICHAEL
We love Jackson Hewitt. Very professional and quick to get our taxes done. Been with them for over 15 years

JASON
Karla our tax preparer is amazing, she is well informed on all things tax related, and believes in educating her clients.

ROBERT
Karla is amazing.

KEITH
Carla Fafeita is the BEST!!!!!

ALVIN
The did a wonderful job preparing my taxes this year an i was treated very well

JEFFREY
Easy peasy and effective.

JAMES
Excellent customer service I had a problem with my taxes and it was willing to hold and wait until I was ready to pay

JENNIFER MARIE
Always honest

BRIAN
Carla is great. Somehow she makes doing our taxes a fun experience every year.

JON
Because for years now you and Carla have done a great job for me and all who I have recommended.

DEBORAH
The quality service provided from knowledgeable staff.

EDMOND
Our tax preparer Carla Fafeita is amazing! She always goes above and beyond and I have recommended everyone I know for her. They all think she is marvelous as well.
YOUR TAXES AND SAFETY MATTER
Save your spot by booking today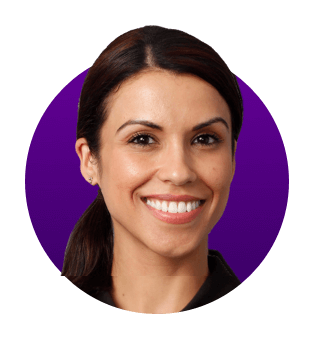 Why Jackson Hewitt®?
WE'LL MAKE IT EASY
We do the work so you don't have to worry. Open late and weekends, no appointment necessary.
WE'LL FIGHT FOR YOU
We're not tax machines. We're Tax Pros who are happy to answer all of your questions.
WE KNOW OUR STUFF
We'll dig deep to get you 100% Accuracy. Maximum Refund Guaranteed.