Tallahassee, FL Tax Preparation Offices
2510 N Monroe St, Ste F
Open 9:00AM - 7:00PM today (local time)
View week
Call us on (850)514-2727
SERVICES AVAILABLE
Se habla Español
Refund Advance
Drop off available
Find an office with a particular service
HOURS THIS WEEK
| | |
| --- | --- |
| Monday | 9:00AM - 7:00PM |
| Tuesday | 9:00AM - 7:00PM |
| Wednesday | 9:00AM - 7:00PM |
| Thursday | 9:00AM - 7:00PM |
| Friday | 9:00AM - 7:00PM |
| Saturday | 10:00AM - 4:00PM |
| Sunday | 1:00PM - 5:00PM |
Reviews at this office
What others are saying..

DANA
They are friendly, kind and helpful.

FRANCES H
The staff at Jackson Hewitt really takes care of their customers making sure to get you the best return as possible.

LATORIA S
The employees are very professional and also strive to get customers the best refunds possible.

LIZZIE
Jackson Hewitt offers a quick and accurate services.

NICOLE
I've been going to Jackson Hewitt for over 15 years and I've never had a problem with my taxes.

ALICE F
Ms.Bentley on North Monroe Street was very professional in answering all my questions with a smile.

ALISHA
My tax return was handle professionally.

JONATHAN
The service was excellent!!!

STEPHANIE A
I'm a former employee. I know personally the values and professionalism Jackson Hewitt provides.

OCTAVIA
I was greeted as I enter inside. The workers was very polite and she was quick about getting my taxes completed. I will file again with you all, I didn't get the advance loan. Why, I'm not sure but I was happy when I left.

MARLIN D
I trust my tax preparer

HENRY C
We have been using Jackson Hewitt for the past 13 years, they are very professional and help us with any questions we may have.

DANIEL W
The tax preparer was very knowledgeable and very professional.

SHIRLEY E
Mr Stewart was very helpful and smart about my taxes

CRAIG
I have enjoyed great service for many years now. Always a great experience.

WESLEY S
Because they were very nice and seem to really ?truly care about my tax returns and me as a individual. they were very friendly and helpful and they got me the best return when I did not think I would even get one

GREGORY
Darrell was very courteous and knowledgeable. He answered all questions and responded in a timely manner. He was patient and encouraging. He was very helpful throughout the entire process.

TOMMY L
Good customer service rep. Above and beyond the call of duty

GINO
Friendly, polite, professional service. As I was leaving, after getting my taxes done, I felt confident that they were done correctly and in my best interest. I'll continue using your services and will recommend you to my friends.

YARSHICA
The staff is very wonderful and very friendly. They treat you with the up most respect.

KIESHA
The service was great & accurate!

TYKIRRA
Very professional and friendly workers

JANET
The service was awesome

LATRINA
Great customer service

LATISHA
Because the are so nice and cooperative, and patience.

NICOLE
I have been with Jackson Hewitt for over 10 yrs..

TONIO
Great customer service very professional fast and effective great at giving helpful information respectful hard Working very detailed information as need and always smile

TORREY
The representatives were helpful in answering my questions. They were quick and respectful.

ASHLEY
Very friendly staff. Very kind. Efficient

TAMIKA
Fast Friendly and They Care About You

KWANITA
Very great service. I have never had a problem with Jackson Hewitt for the pass 3 years.

YVONNE
The service was fast, and that associate that helped me was very nice and friendly. I went to the store 3 days in a row and was unable to be seen. So they put my name on a list so I could be seen first the following day.

THOMAS
The staff is friendly professional & knows exactly what they are doing when you file with Jackson Hewitt you don't have to second guess your refund.

BRIDGET
I had an issue with another tax preparer that cause me to have to get an amendment alot of mess but Jackson Hewitt cleared it up and I been a customer every since.Thanks to all the Jackson Hewitt tax preparers for caring...Much Love

CHYANNA
Fast and reliable service . great customer servuce and rates .

BRITTNY
Easy filingmy return for years and the ability to inderstand

KIMISHA
Best tax place ever and most accurate refund back

TIAYKA
Friendly, fast service and staff

REGINA
Because they're very detail and understanding

SAVANNAH
Because I have a great visit every time I come

ALLEN
Very friendly and they always look out for the customers best interest

JAMES
Accurate timely service... Friendly staff

RAQUEL
Friendly and courtesy

ANDRIA
I like everything Jackson Hewitt stands for..the staff is nice to the customers and they answer all of your questions

SHARIKA
Very friendly and professional. Office was very clean. My wait time was less than 30 mins.

ELENA
Great customer service and very friendly and professional.

CHAKITA
Customer service is awesome. They will continue to get my service

MARSHAUN
Staff is very helpful and friendly. I also believe I get the max refund each year through JH

NATORIA
They are very helpful and make sure your every need is answered

JOVELL
Awesome customer service

BRIDGETT
All my needs were met. The staff was friendly and warm. And they treated me like I matter. They answered all my questions. It's always a pleasure!

CAROLINE
They always seem to know what they are doing, always friendly, and always are consistent.

DOMINIQUE
I love they way u they take their time

ROSA
I've been doing my taxes thereally for 9 years with no problems.

NATALIE
They are fast and friendly

CHARLES
The guy who did my return was most helpful and very polite. I coukdnt have asked for a better tax preparer

CAROLYN
Because I been use Jackson Hewitt for a long time the very accurate with your taxes and always professional with the client's and I wouldn't go anywhere else.

MARANDA
A little of a wait but they finally got to me within 20-25 Mintues of waiting.

WILLIE
Because they are great people, friendly and caring.

BIANCA
Because Jackson Hewitt is a great place to come and fill your taxes.

STEPHANIE
I have been going to Jackson Hewitt for over 5 years now and nothing but professionalism!

JACKIE
The preparers are so pleasant to work with, and also very knowledgable.

KIMIKO
Very nice workers and they got me the most back

LATORYA
The people at Jackson Hewitt in Tallahassee Fl on North Monroe St are very courtesy and professional. I have been with this location for about 4 years. I drive to them no matter where I move to in Tallahassee

GENECIA
I would recommend a friend to Jackson Hewitt because it's a good tax company

BETTY
They are informative, confident, and pleasant, making me personally that they are taking care of me.

THOMMY
Very professional,,control,,focus,,patience

MARIE
JH staff are very friendly. Very accurate with all the tax questions.

JANETRA
I Been Filing With Jackson Hewitt For 15 Years Every Experience As Been Awesome I Never Had A Problem With My Paperwork And The Staff Has Always Been Respectful And Helpful

BEVERLY
great service

TIERA
I would recommend my friends and family because Jackson Hewitt always make you happy they never send you home mad.

CLAYTON
Good one on one contact!

DAVID
I've been dealing with barbara for 20 years

KEITH
Customer service was great in my opinion

BENJAMIN
Very likely, due to the customer service they provide and the respect the have for everyone.

PAMELA
I have filed my taxes for atleast 10 years with JH and enjoy the friendliness, knowledge and accuracy from the staff. I also enjoy the hassle free perks!

POLLY
The people there were very nice and knowledgeable

TERRI
Excellent service, short wait, and very professional...

WINIFRED
What i like is the people's are so friendly

TOMELIA
Ever friendly person. They also explain everything as they go

MARCUS
They are number one in my life

AUDREY
Very professional

ANTONY
Courteous, and knowledgeable staff. Greeted us as soon as we enterrd, gave us an estimate of wait time, and prepared the return with a minimum of fuss.

ALFORD
Vey good and friendly workers.

CHRISTOPHER
Very knowledgeable about the new tax laws. She went to far as to call a supervisor to ask if we could qualify for any other refunds.

REBECCA
Great customer service! Everyone was helpful, friendly, and most importantly detailed and thorough.

VICKIE
Very courteous and Efficient

ALEXIS
Every year, the tax collector ensures a maximum refund and they also offer me help with the following year refund in advance

CHARLES
I have been using this service for 4 years and I found them to be very professional and very excellent about getting your returns and if there is a mistake made they will be responsible and do it necessary

ANTHONY
The wait time was minimal. My tax expert was very knowledgeable and answered any question I had. It didn't take long for my information to be received.

HILARY
The representative was knowledgeable and explained details to my husband and me. All questions were answered.

LEE
I just come to trust JH over the yrs

LUCAS
Darryl, the man who filed my taxes was super helpful. He was patient, understanding, and very clear in what he needed to do to ensure we get the highest refund as possible!

LARRY
We have used JH for at least 8-10 years and the service we received is super. VERY professional, pèrsonable, to the point, and the atmosphere is pleasing. The preparer is the best at what he does and I highly recommend his JH tax services to all my friends.

RANDY
the tax professional was prompt and courtuous. apt was on time,i was done in no time!

CLINTON
I always feel comfortable and stress free with the person who has done out taxes every year for many years.

DONNA
I trust me to be update on all the laws and updated

ZACHARY
My agent was great and made sure i understood everything that was being done. I will refer.

JENNIE
Mr. Steward who do my taxes every year always find extra money for me. I told my daughter-in-law about him . How he saved me money.

LOUIS
Darryl

CHARLES
The service we have received over the past three years from Barbara Smith, has been professional, courteous and friendly, but most of a high level of quality. Quite frankly, we thought Hewitt-Jackson was a discount service because of its affiliation iwth Walmart. But, were we surprised with the service your organization provides. .

SAMUEL
I received care and concern for my need, and the agent was friendly and pleasing to be around.

NOLENE
Very nice people

MARC
I love Jackson Hewitt the staff is always very friendly, knowledgeable and eager to assist and help any way possible and you feel at home when you visit any one of there offices. i tell all my family , friends and coworkers to go to Jackson Hewitt.

BRIDGET
Friendly staff that will make sure you understand your tax information. I would definitely refer family and friends.

TABITHA
I received great service and speedy service.

ANTHONY
my tax preparer meletha Clark was very professional and made me understand my taxes better

SHAUNDA
They put their customers first

CHRISTINA
Great service

TIAYKA
Amazing customer service and fast preparation.

KEVIN
They have good workers there and they respect u more and more

RODERIEL
Best tax service I ever been too dats why I come every year

LETISHA
Very convenient

FELICIA
Easy, fast and accurate. Friendly service great locations and not a long wait for your return.

SHATAVIA
They are very helpful and very friendly & are very dependable when handling your refunds

YARSHICA
My tax preparer was very sweet and informative

ALLISON
Very good service

CASSANDRA
Great service

ALEXANDRA
They are so helpful and awesome.

XENOSHIA
Awesome staff not long wait at all. I been filling with them for over 4 years.

SHARNELL
A very personal experience was given to us. She took her time with our family and explained everything thoroughly..

LACLAUDE
They helped eme out really good with my taxes and I been doing business with Jackson Hewitt

LOWANDERA
The preparer is always professional, welcoming and courteous, and welcoming even under the high demand of getting clients in and out.

JESSICA
Great friendly efficient service

TABITHA
They work with u and help u in any way they can. U will be a satisfied customer.

CHERYL
They provided you with the information that you need. They also explain everything to you and answer any questions that you might have.

JOYCE
They are awesome.. especially Kim and Barbara on Monroe St.. I also like Kristen Scott which help me this time!!

MARIO
Service was great! Mrs. Baber the manager made my visit pleasant. She was helpful in answering all my questions in regards the tax preparation.

ROBERT
They don?t charge much and they customer service is very good

DARLENE
Because the staff are nice and they makes you comtable. Anyone not please with them has to be crazy. I love Jackson Hewitt. Keep up the good work.

LUZ
Friendly and polite very professional

THOMAS
Nice people

SOPHIA
Fast and nice service

KEVIN
My husband and I were really low on money this year due to the hurriciane that hit our area and having to miss work so we decided to do the tax loan in order to provide Christmas. We did a walk in and was in and out within 2 hrs which is great and we were approved. It wasn't much but we were able to get at least something for our children.

ASHLEY
Because they try to get you the most

KATOYA
Awesome to me Everytime.. Especially when I'm in need of an advance.. Thank you

SHONDA
Everyone their was really nice.

LASHONTE
Bcuz I got my money pretty fast

CHRISTINA
Fast effective and honest

TAMEKA
I have been going for years and they are friendly and really take their time to go over everything with you to get you the biggest refund. I'm a happy customer....

VERONICA
It's a great service I being with y'all over 20 years

LATREANA
Customer service was wonderful and the wait time was not long. The staff made me feel welcome.

PATREISSICA
I love the service Ive been going to the same preparer for years. She's the best.

LETHA
the lady was informative and great and told me a lot of different things that I can look forward to when tax season year is near

CASSANDRA
Because everyone needs a holiday cheer I will tell them go to Jackson Hewitt Tax Service and your loan advance great customer service

PEGGY
Because of the service they provide and i have been with them for 14 years they like family

LATANYA
Great Service

JAMES
Exceptional service!

CHRISTOPHER
Great service and friendly Also my service was fast didn't take long at all customers was in and out

ROSA
I've been with Jackson Hewitt for 10 years

KEYSHONDA
The ladi was very nice and explained all my taxes to me also answered all my questions.

NATORIA
Very reliable source

NICOLE
The advance cash loan is the best!

CASSIE
I would recommend JH because I was very pleased with the service

CIERRRA
great service

ETHEL
Customer service was good. I was pleased with my return and it didn?t take long

CAROLYN
I get A+ service every year

KENDRICK
Very professional Made sure I was tooling care of

ALLEN
They always make me feel very welcome and always get me the maximum refund

TANGIE
Good cus

MELISSA
The service is excellent and they work hard to explain the process. It was quick and easy

DEMAURIO
They are very friendly at the Monroe street loc

DEMETRIA
Very professional and fast service from the prepares. The office was nice and clean and the parking was very easy to get in and out.

JAVONDRE
Great service, nice people and a guaranteed service that speaks for itself.

GEORGIA
I have always gotten service and HavanaÕs any problem with them I have work with them for ye

CHERYL
Good service

ROSA
I'm always telling people that i know about Jackson Hewitt to do there taxes or switch over to you all because i have always been satisfied with y'all service i thank y'all.

KIMBERLY
Because the prepare was very helpful

KADESJAH
As a first time filer, I was unsure of exactly how to file and what needed to be filed but the preparer was patient with me and thoroughly explained everything and made me super comfortable with the process!

KENNETH
Knowledge

MARLON
Great service and wonderful employees. Took care of me from beginning to end with no problems.

STEPHANIE
Excelent customer service

LEE
I been filing with jh for over 5 yrs and never been disappointed by the service's I received

ERIC
The customer service is great , as soon as I waked in I was greeted and told I need to sign in and then when it was my turn I felt like I was the only one there

VANDORA
They have always done me right

TASHA
The tax preparer was excellent and explained things very thoroughly to me being that I was a first time customer

TERCINA
The office manager has great customer service and she make sure her clients are satisfied.

DIANTE
Very helpful , great listener , very fast , personable, funny !

LYQUINDA
I always was guaranteed the maximum refund and I've been going to Jackson Hewitt for three years now ,very friendly staff as well.

DARIUS
They have great customer service and highly experienced

JASHAWN
They are fast and accurate

ELIZABETH
Because it's a good place to do your taxes.

PALAS
Their great and very helpful very well respected wonderful customer service.

FRANKLIN
Great service

WILLIE
Because day is great fast and good people

KENDRICK
10. Customer Service was great

WILLIE
Because everyone was friendly

LINDSEY
People are friendly and if you think something is not right they will actually double or triple check it over for you,satisfying.

DERIAN
Everyone was very friendly and professional.

BRITTANY
Very friendly, reliable, trustworthy staff; they always greet you as you walk thru the door even if you have been there once or twice already that day .

TIANA
Good tax advice, fast and friendly service, knowledgeable employees, maximum refund, professional staff.

ZACHARY
The experience with Jackson Hewitt was wonderful. The agent who helped us was very kind and friendly. We've also used another tax service before and Jackson Hewitt got us the most money back. Most places charge a HUGE fee for filing for us, but with Jackson Hewitt that wasn't the case at all.

WONDER
I felt that the tax prep was done very well. I also feel that I was handle with respect. It was very fast and to the point

BARBARA
Great ser

TIMOTHY
Get a better refund

TIFFANY
Service is quick and easy

NICOLE
I have been with Jackson Hewitt for over ten years.

LORENCO
Very helpful in finding the best refund f

TATIANA
Very nice people, work quickly. And explain every paper they give you. and why are you getting that amount of tax refund.

JENNIE
They are so sweet. I never knew people could be so nice.

DANIEL
Quick and very feiendly. Staff was very knowledgeable and made everything very clear and easy to comprehend

DONNA
They are the best at finding all your deductions and they're cost worth it

MARCUS
Wonderful current customer service

KATHIE
Friendly atmosphere. Good pricing and great communication.

ROGER
Have a lot of confidence in the preparer. Very professional.

DEBRA
Friendly knowledgeable

BETTY
Always comfortable, trusting, they do a great job at ease.

WILLIAM
J/H was quick and simple, and the employees were very friendly. I had a great time

SEAN
Very fast and accurate service with a very knowledgeable and friendly staff. Makes you feel very comfortable knowing your in great hands. Nutural location as well

GARY
Professional and friendly service

TOMMY
Because I like miss. Barbara that does it every year

ROBERT
I talked with someone on the telephone and they gave me an appointment for that day.three hours after my call. i went in to their office and they worked up my Taxes on that day. I was pleased with the work that was done for me. It was a fine group of peoples that waited on me and very friendly and knew what they were doing.

ROBERT
The employees are very professional and they always answer any questions you have about the return.

JAMES
The ladies were really nice and professional

ANTONY
Knowledgeable, experienced and pleasant staff (in Tallahassee, Florida).

WARKEEN
Because they try to get find a way to help you get whatever refunds you have coming back to you.

CHARLES
Our tax preparer, Barbara Smith, is one of the smartest, friendliest, and most professional of all the previous tax-preparers we have experienced. That is why we return to her year after year.
YOUR TAXES AND SAFETY MATTER
Save your spot by booking today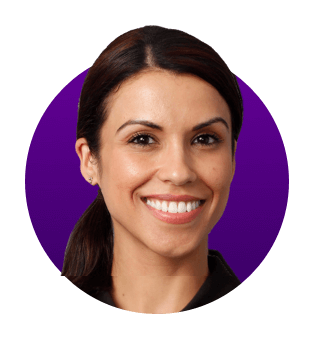 Why Jackson Hewitt®?
WE'LL MAKE IT EASY
We do the work so you don't have to worry. Open late and weekends, no appointment necessary.
WE'LL FIGHT FOR YOU
We're not tax machines. We're Tax Pros who are happy to answer all of your questions.
WE KNOW OUR STUFF
We'll dig deep to get you 100% Accuracy. Maximum Refund Guaranteed.