Port Richey, FL Tax Preparation Offices
6628 Ridge Road
Open 11:00AM - 4:00PM today (local time)
View week
Call us on (727)849-6562
SERVICES AVAILABLE
Refund Advance
Drop off available
Find an office with a particular service
HOURS THIS WEEK
| | |
| --- | --- |
| Monday | 10:00AM - 7:30PM |
| Tuesday | 10:00AM - 7:30PM |
| Wednesday | 10:00AM - 7:30PM |
| Thursday | 10:00AM - 7:30PM |
| Friday | 10:00AM - 7:30PM |
| Saturday | 10:00AM - 5:00PM |
| Sunday | 11:00AM - 4:00PM |
Reviews at this office
What others are saying..

MAGDA L
I have been going to Jackson Hewitt for over 10 years and I have always had the best customer service and care experience with them. The personal one-on-one session is amazing as well as the professionalism. I always recommend Jackson Hewitt to everyone that comes my way. Thank you for being MY #1.

CALEP R
Every year they help us with our taxes. It's always fast and easy and they always take the time to explain and answer our questions.

RONNIE K
Fast and caring representatives

KIMBERLY A
I always see the same person every year when I go. He does everything he can to get me my maximum amout in refund.

RONALD J
My husband and I have used Jackson Hewitt for years and trust them. Great customer service!

ELIZABETH A
I have been using jacksn Hewitt for 7 years now and they are always so friendly and helpful even throughout the year when I needed copies of my taxes they gave them to me. It is always a pleasure doing taxes with one of them once a year

JOSEPH C
We love The agent Susan from port Richey Florida office. She has been helping us for many years.

MARTIN
Excellent service , no waiting, spent only short period of time at office

NORMA J
My preparer is very knowledgeable and works hard to find the best possible refund.

SANDRA G
Friendly, Knowledgeable, Efficient

JACK G
Fast and efficient. Very friendly staff

CARA NORINE
Refund advance is awesome!!!! I also like the fact that they know what there doing.

MOLLY
They are so friendly and very professional. I get positive vibes everytime I am in there. Thanks for excellent customer service skills.

ERIKA
I have always been happy with services. Never had a problem.

JACQUELINE
The lady that did my taxes was very knowledgeable and knew what she was doing....she wasn't one of those that just took a quick class on doing taxes and turned loose like other places do.

KAYLA
They are very nice and know what they are doing

DENESE
Great service and friendly staff quick and dependable

JULIAN
All the employees are really nice, and how you grantee maxium funded .

EUFEMIA
I've been going to this Jackson Hewitt for over 20 yrs everyone there is so nice

MICHAEL
Great service and always helpful knowledgeable staff. Plus your thorough understanding of taxes and people.

MARCUS
Very friendly and honest people.

JOSHUA PAUL
Good customer service. Very polite and respectful personnel. Everything explained in detail.

MELISSA
Friendly and kind service

TIFFANY
They are very friendly people with positive attitudes. The answered all my questions and explained eveeything i needed

ANTHONY
They are Incredibly helpful, very knowledged and super friendly

TRACI
Love the service I receive

BRITTANY
It was quick and easy. They were very knowledgeable

ASHLEY
Fast and friendly and help me understand my return! And what to expect! This is why I will and will continue to choose Jackson Hewitt!

EDWARD PAUL
Because u know what u are doing

VICTOR
I have always used jackson hewit it is quick and easy no hassle friendly staff this is my second year with Don in port richey fl. I would definitely recommend JH to family and friends

BONNIE LEE
Your the best around I have tried other places and was not happy with their out come but I was extremely happy with the out come I recieved from Jackson Hewitt

TAYLOR
Good honest service. Also knowledgeable, she made sure I was well informed about what is going to happen.

JENNIFER
The service is quick and easy. They are all friendly. It's kind of like being around a family.

BRIAN
Always accommodating

CASSIA R
Very friendly and professional. Quick and easy.

CAROL
Confidently and efficently done

CHRISTINA
Been with them for 21 years

MICHAEL
Fantastic service. Extremely up to date on all tax changes. Asked all the right questions.

BORIS
Fast, knowledgeable, friendly.

TOLISHA
Friendly and professional.

JESSICA
They told me ways to avoid penalties that I was unaware of before. I feel like I learned allot during my visit.

FLOYD
We have received excellent service at Jackson Hewitt over the years

DAMIAN
They are good at what they do.

ANDREW
Very professional always courteous and they standbehind you been with them for 15 years now.and very friendly what more can i say ,ill keep going back

BARBARA
We are treated

DANIEL
Susan is really knowledgeable on all areas

PEARL
fast and easy

DARRIN
Bob Markle always makes the tax preparation easy and painless. He makes it a pleasant experience.

DIVIANA
I've always went to Jackson Hewitt to do tax ,and they are very friendly

IRAMIS
Te alludan en todo

RONALD
Great service and very polite. Knows what is going on plus very fast at what they do. Always a good experience

MICHAEL
Fast and friendly

DANIEL
Have been using them about 25 years now and would never even consider going with anyone else.

GLENN
In and out in 20.min

AMANDA
Friendly and knowledgeable

DAWN
Our tax preparer was extremely kind and explained everything in detail.

DONALD
BEST KNOWLEDGE

FRANK
Been satisfied coming back for over 10 years.

ELIZABETH
I was helped with care. They answered all my questions and tried to help me get the most refund possible.

TYLER
I had no idea what I was doing so when my mom told me to go I was all for it! They were so nice and. Helped me out more than I could have ever imagined.

JESUS
They are fast and accurare

KRISTEN
Our tax professional Bob Markle is very knowledgeable about the scenarios and laws the affect our individual return.

ANGELO
There great always very pleasent been going for about 17 years

ORTON
Very nice and the lady that did my taxes was very helpful and answer any and all of my questions. I would diffently refer them to everyone I know thank u

ROBERT
Always professional and helpful thankyou

DONNA
There wear very helpful to me tell me to get the card for my money

ROGER
Because we have John Jamison who has done our taxes for years. we trust him.

DALE
perfect customer service!

HARRIET
Very efficient, accurate and pleasant to work with, always.

DEBRA
Good service, reasonable price

KEVIN
Fast, efficient, know what they are doing.

LEONARD
Fast, courteous, service

KENNETH
Fast and friendly service. Very engaging when making conversation

SHANE
Knowledgeable individuals, professional, fast,easy.I go here every year and they take the time to make sure you are comfortable with everything instead of just looking at you like another customer.

GREGORY
Used Jackson Hewitt for years and have always had exceptional service!

JACK
Accurate & knowledgeable associates. Friendly and non-judgemental!

KIMBERLY
Fast, friendly service, can always fit me in quickly without an appointment.

SEMIR
Very informative. Gave us advice on how to be better prepared for next years taxes. I feel like I understand taxes much better after my visit with Robert M!

MARY
Susan makes it comfortable and painless.

JEFFREY
They are fast and friendly and accurate

STACY
Love them

MARY ANNE
Great service

KIMBERLY
Because every one their is friendly and nice. They make doing your taxes fast and easy, also they explain the process in a very understanding way to answer all your questions.

LAUREN
They were very kind and accommodating. I was able to get an appointment time quickly. They were very knowledgeable and got me in and out.

LLOYD
I have been a customer for years and have always been treated in a professional manner and the employee has always been in a wonderful mood making it a good experience.

JOSEPH
They were fast, friendly & accommodating! Loretta explained everything & then explained it again when my husband arrived.

CERINA
2nd year customer, tax specialist are always able to answer any and all questions I may have about my return and products Available

KRISTEN
Very friendly and helpful in many different ways. If I had a question, they had an answer immediately afterwards. I love Jackson Hewitt and will refer them to anyone! Thank you Jackson Hewitt for making my life just a little bit easier.

JAN
Great service and very informative agents

MARGARITA
Everytime I get my taxes done, it's so simple and the preparer's make it so easy.

NORMA
Very freindly ahs helpful

DARLA
Friendly

ENDORA
Things went very smoothly I was impressed. Left the office drove 5-7 minutes home. My funds were available

SHANTAY
Great custom service

GINA
Always friendly and always explains any thing u have questions about... Never have I had a bad experience

BONNIE LEE
I have dealt with other tax places and once I went to Jackson Hewitt I stayed been going there for years now and I refuse to go anywhere else

CASEY
The process was so easy and the people are all great.

DARREN
I have always been happy using Jackson Hewitt for my Tax service. John Jamison has been doing my Tax Service w/ Jackson Hewitt for numerous years

ANDREW
Because you stand behind your name. And you no what your doing

JEFFREY
Always great service.

KIMBERLY
Friendly, accurate, and always there to answer any questions I have. Never been disappointed.

ZULEYKA
Excellent service. Kind staff.

BETTY
They were very helpful and extremely friendly

MARIE
Very helpful supportive.

DANIEL
The tax preparer was fast and very helpful.

EDWIN
Service is always great but I get tired of the reminder calls all the time I'm already going to come see you guys

PETER MANUEL
Your team is so professional from doing a 1040 to more complicated taxes and your team cares about their customers

STEPHEN
Because you have done well on our taxes

RONALD
Awesome people and very quick

WILLIAM
Friendly staff and explained everything clearlu

ROSA
Friendly staff and extremely fast service

MICHAEL
excellent service, very up to date on changes and extremely courteous.

ELIZABETH
My experience with Jackson Hewitt was great. Loretta was wonderful at explaining everything to me in full detail. The return process was quick and simple even though I felt I had a more in-depth situation at hand. :)

JENNIFER
Very helpful and good people.

JULIE
friendly and knowledgable. Makes you feel comfortable.

JOCELYN
Bob was SO friendly and helpful. He had an answer for all of my questions and good recommendations for what I can do to make smart tax choices in 2019. I'd definitely use him again in years to come!

GREGORY
They are great

LISA
great service, reliable and love the guarantee.

DAVID
I have been coming here for many years. Although the price keeps going up, service is very good.

BARBARA ANNE
Kind fast and friendly service

ZACHARY
Very nice ,explained everthing to me never made me feel like I was lost very up front

PEDRO
They are so up front. they explain things to you . They are very quick on thing and no what they are doing.

LINEASHA
Easy fast n detailed service before I went I was a first time self employed business owner and was terrified to see what I'd owe, after working with my agent all my stress was lifted and I went home worry free. I had alot of questions and they were so courteous and detailed. Truly a amazing experience

ASHLEY
Everyone was nice and very helpful

ROBERT
Friendly,helpful and explain everything very well.

RONALD
I have been using JH for many years, I've used the same tax preparer and he has always worked tirelessly to do an outstanding job for our family.

DILLON
Ive used jackson hewitt for years and have never had a problem using them.

BRITTANY
I was very, very well taken care of when I went in yesterday. He made sure to stay later just to take care of me! Very well satisfied

KATHLEEN
Prompt and knowledgable

JAMES
We have been with Jackson Hewitt since 2012 and will not go anywhere else. The staff are helpful and make the overall experience of filling taxes a great one.

ANDREW
Great service, everything is done right and kind agent, she explained details clearly

JACK
It was a hassle free experience! Knowledgeable people made it easy for me. Scheduling was also easy!

DAWN
We have high confidence in Bob Markle, who does ours taxes. He is extremely knowledgable and very kind person. He goes the extra mile to ensure we get our maximum benefits.

ANGELA MICHELLE
Very helpful, saved me $800 over TurboTax.

LESLIE
Our preparer, Mr. Bob Markle, was extremely knowledgeable on the new tax laws, both Federal and State. He was, at the same time, very friendly and put us at ease during what usually is a stressful event.

JESSICA
They helped me get the largest tax return I've ever received.

MICHAEL
Appointmen time was kept, representative was courteous.

SARAH
Awesome service

FLOYD
We have always received great professional services at Jackson Hewitt over the past 20 years.

DAVID
They are always so helpful and informative. Every time I visit I learn something new.

EDWARD
fast, friendly

KIM
We file with JH every year and have never had a single issue. The staff is wonderful, especially Loretta on Ridge Rd Port Richey FL office. Loretta has done our taxes a few times now over the years and is thorough in explaining in detail anything I don't understand and just is very sweet. Overall the entire staff is very pleasant and make us feel like we are super important. I would never switch to another place even when H&R block offers money to switch we still refuse!!

RYAN
Because of how they helped me build my W2 in my statement I need it for my taxes

AMANDA
Very friendly

GERALD
Our tax preparer was was very warm and welcoming, very knowledgeable. She went over everything with us in detail and answered all of our questions. She definitely knew what she was doing, and we loved that !!!

JAMES
Fast easy helpful conv

BARBARA
The people working there are very pleasant and knowledgeable . There was no waiting and they completed everything quickly .

TYLER
John Jamison is a great asset to the Jackson Hewitt organization. He goes above and beyond the standard of delivering a great experience.

JACK
Friendly and knowledgeable

REYNALDO
Because Robert was professional and answered all our questions.

DANIELLE
Everyone was knowledgeable and accommodating to our needs. Different options were presented to us so that we could pick the best one to fit our circumstances.

DONNA
friendly, competent staff. John has been my accountant for years.

PEDRO
I been with them four. 10 years and very satisfied

ZELMA
He was able to fix th small problems and did it well and timely.

STEVEN
Very friendly and answers any questions you have. Quick services also.

CHAD
I have going to JH for years and they are very professional and thorough.

LYNNETTE
The employees are very knowledgeable and experienced and explain everything in great detail..

MICHAEL
It was quick and easy.

KELLIE
Always excellent, timely service that is professional and pleasant. Every office, every staff member. They always look out for my best interests and explain the tax laws in a manner that a lay person can understand.

LORI
IÕve been using Jackson Hewitt for the last several years and have come to the same advisor. I love his service

GERALD
John Jameson has done my taxes for over 20 years. I have every confidence in his ability to figure my taxes, and get me the credits, I have earned. I have recommended him to my closest friends. They too are very happy with the service provided by John, and Jackson Hewitt.

MICHAEL
Superb Customer Service!

KATHLEEN
People are kind and helpful and knowledgable. I have been going for several years and i very happy with them. Highly recommended

DAVID
Your great

LYNNETTE
Always have had a good experience with Jackson Hewitt.

MARK
Quick and friendly service. They offer the best service around and offer reminders.

MARY
Susan is such a fabulous lady and always makes sure that I have clarity about my tax questions and I trust her.

JIMMA
Susan Defries is very personable, knowledgable and has a great sense of humor. She was quick and efficient.
YOUR TAXES AND SAFETY MATTER
Save your spot by booking today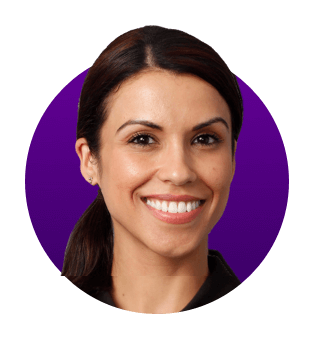 Why Jackson Hewitt®?
WE'LL MAKE IT EASY
We do the work so you don't have to worry. Open late and weekends, no appointment necessary.
WE'LL FIGHT FOR YOU
We're not tax machines. We're Tax Pros who are happy to answer all of your questions.
WE KNOW OUR STUFF
We'll dig deep to get you 100% Accuracy. Maximum Refund Guaranteed.