Pensacola, FL Tax Preparation Offices
8102 North Davis Highway
Open 9:00AM - 7:00PM today (local time)
View week
Call us on (850)476-3523
SERVICES AVAILABLE
Se habla Español
Refund Advance
Drop off available
Find an office with a particular service
HOURS THIS WEEK
| | |
| --- | --- |
| Monday | 9:00AM - 7:00PM |
| Tuesday | 9:00AM - 7:00PM |
| Wednesday | 9:00AM - 7:00PM |
| Thursday | 9:00AM - 7:00PM |
| Friday | 9:00AM - 7:00PM |
| Saturday | 9:00AM - 5:00PM |
| Sunday | 1:00PM - 5:00PM |
Reviews at this office
What others are saying..

NICHOLE P
The employees did a quick and efficient job and made it easy for me to understand my taxes. The advance I received was very helpful this time of year and I will always use Jackson Hewitt.

JANET S
The guy that done my taxes was nice I didn't wait that long that was a plus and he double checked everything we talked seemed we knew each other it was a nice experience

JESSY S
They did amazing job and Ms. Judy at Davis Hwy location is amazing.

TIFFANY
I have used you guys for 10 years and never had any problems. And the staff is always so helpful.

ANGLIE J
I got waited on right away and they got me more money back than I expected to get back.

LARRY A
Love the company

MICHELLE L
The people that work there are polite and do good at their job. I love the surrounding. I never have to wait long to be seen. Great job!

JESSA L
I had a great experience!

LEON I
Great service and experience at the location on davis hWY in pensacola fl.

CHARLES
Great people to allow to do my return.

BETTY T
I highly recommend this to anyone. Because it is fast and good service.

LIZA
Miss Judy went above and beyond answering all of my tax questions. I was very skeptical about having anyone do my taxes, she made me feel very comfortable.

BRENDA J
They treated me well

MILAN K
Very friendly

KENNETH J
They take their time they go over everything with you to make sure everything is very correct that is very important To me

KENNETH C
The service was great, I like that Jackson Hewitt stands behind their clients.

WILLIAM B
13 years customer very satisfied

MONICA
The service provided at Jackson Hewitt was very effective, and all of the staff was helpful and friendly with me. All the detail were all explained regarding the process and payments.

ROY L
Their hours are very convenient and I can usually get in right away. Also their employees are very courteous.

BERT C
Great job with excellent information and resources to help me with my taxes and fast.

CHRISTINA
Friendly service

LUZ
Really nice people that know what they're doing

QUENAKIA
patiently and they are very friendly. great conversation. in between asked questions about ur returned

JEREMY
Very friendly fast service and does great with refund amounts

amanda
I love Jackson hewitt

DOROTHY
They take time out explain everything and very friendly service

LAUREL
Great customer service overall.

CHRISTINE
I BEEN WITH JACKSON HEWITT FOR YEARS AND THEY IS THE NUMBER ONE BEST IN THE WORLD I WILL RECOMMEND EVERYONE TO USE JACKSON HEWITT

ALLIE
Because they helped me and answered every question I had and I feel that they got me back my maximum amount. And the process was fast I was in and out

CHONTAE
Great services and friendly

MICHELLE
Very nice professional People...very friendly

JENNIFER
Great customer service

VICTORIA
Great job

DEBORAH
I've always had a good experience with them

ANGELA
Staff was very polite and knowledgeable

TAMERA
Excellent experience , fast, friendly, and caring. I just love Jackson Hewitt .

SHEILA
friendly and knowledgeable

TEVEDA
Fast, professional staff.

APRIL
Great customer service and fast service. The person I worked with was knowledgeable!

AUTUMN
Staff is very friendly and willing to answer quedtions in great details. You will have the infi up front.

GARY
friendly service and explained everything to me

ANTHONY
The loan was a large factor in my decision but the staff there was fantatic. We have always used Jackson Hewitt as our tax office but this year was the best. Thank you for helping me be able to pay my bills!

DONIA
This is my second year with them and both times I have been very happy with their services and hospitality.

ROSE
been working with them for years.nice doing business with them

ASHLEE
They have done my taxes for the past 2 years and have done a great job.

JAMONICA
Fast n accurate service

JOHN
Great individual service and I full confidence.

MITCHELL EARL
Speed is good respect good if need help they help yes I will te

LAKEISHA
My tax preparer was knowledgeable and very friendly. Also, my express loan came quickly!!

LYNDA
Rachel was very kind and was so helpful.

CHRISTINE
Tax preparer was thorough, efficient and I received a higher refund than expected

SHAWN
At least to Mrs. Davis she was fast efficient and real pleasant to engage with. I look forward to doing them next year with her

RICHARD
Because of the their ability to get one the highest possible tax return and for their knowledge of the entire process.

REGINA
Reception is friendly. Business appear to be clean and inviting atmosphere. The service was professional. I would recommend everyone I know who is filing.

LISA
Fast and friendly service

SCOTT
Because the staff is well prepared to answer tax questions

ANDRE
Good service

KESHANA
I received excellent service

YVONNE
They were fast and courteous. I felt engaged in every aspect of Mr. Jim filing my taxes.

ROBERT
Amazing and quick service. The tax experts are very helpful and explain everything in detail.

RICHARD
They have always done a great job and explained any thing or question I might have.

RELONDA
Nice very professional

ANTHONY
Fast quick and easy

JOHN
John at the North Davis Pensacola branch was kind, friendly, helpful and informative. I would highly recommend him as well as the service to anyone

CHARLES
Rachel made me feel like family

SARAH
Everyone there is so friendly they make you feel welcomed makes you want to go back.

TONYA
I've been using JH for 20 years. I've always had the most amazing people prepare my taxes. A few years back I was audited, and JH took care of everything.

ROBERT
They know what there doing.

KENNETH
Friendly

STACEY
they were very nice to us and thorough with explaining everything to us. Took time with us .

MARY
Mr. Kedall is very professional and thorough in preparing my taxes.

PHYLLIS
They take the time to go over your paperwork thoroughly and in detail. they make sure you understand what is being done and you leave with no questions.

CLIFFORD
Because of the expert knowledge of the tax laws and benefits for my circumstances which helped save me money and got me nice refund.

ALBERT
The lady that helped me was very friendly and helpful. She discussed in detail what the process was for doing my taxes.

SAVANNAH
The person who filed my taxes was very friendly and informative. She was helpful and attentive.

CALVIN
Great staff

AMBER
Good service every time

TIMOTHY
Shontel was very helpful

CARL
Great service, good results

REBECCA
They are always nice to us

HARRY
Excellent service... very friendly also

NICHOLAS
Very helpful. He made feel welcome and very nice. Asked about any and all home improvement and any donations that was done in the last year. He made very easy.

TONYA
I?ve used them for years and trust them when my taxes are done.

STEPHEN
Quick easy professional

BRITTANY
Friendly staff who provide excellent service, a welcoming environment where the workers are ready to assist.

TONY
Mr. JIM IS GREAT! Helped us to get more money. And to understand goals for next year. LOVE Mr. JIM

JERVAIS
I had 15 w2 between me and my husband. She was very patient.

SHAWN
My experience was very good. The lady helped me with my taxes quick and with ease. I will definetly be back next year. Thank you.

SHANA
Jackson Hewitt is helpful and convenient.

ROBERTO
Very very good professional and I got more more back for my money and it was a good experience

NICHOLAS
The service was friendly, the agent that helped me had plenty of information regarding how taxes worked, deductions and credits. She answered all of my questions politely and was incredibly nice.

THOMAS
Jackson Hewitt has always made us comfortable and reassured us that if we had any questions or concerns they would be addressed and they have lived up their word!

THOMAS
Very friendly staff Asking me questions on how to save more money

JAMES
We have used Jackson Hewitt for several years and feel very comfortable with the staff. The staff is professional and always very well versed on the Tax laws. The lady we worked with for the past two years was awesome and we were worried that we would not connect with a new agent. We could not be happier with the service we received from Mr. James Kendall from the Pensacola office.

ALBERT
I have been very satisfied with the the service. Also a former employee

VICKIE
Cause I know that they are going to be be tooken care of even if the person they deal with ain't professional JACKSON HEWITT IS

LATHAN
Because they keep records

COURTNEY
the staff is very fast, efficient, and courteous. They listen to all your concerns and answers your questions.

FRANKIE
Mr Kendall was very polite and did a good job. We have used this office for several years and have been pleased with the people working there.

MISTY
James Kendall was fantastic and knew I was busy so he was precise and quick. Great service and great people!!

TIMOTHY
Shontel was very helpful

JEFFREY
Very good customer service, very cooperative

PATRICIA
Very professional friendly staff done everything to make my tax prep easy because I had worked in two states

ERIC
They are very friendly and they get the job done with ease of mind and very fas

JAMES
Very friendly and fast

JAMES
Cuatomer service was 100%. And Rachel did a very excellent job of explaining all the tax related documents. She also worked very well with us in trying to get the best refund possible.

SAMUEL
because i had so much trouble on my own and the staff at jackson hewitt made it simple and easy to do. I would recommend to all.

JOSHUA
They are good with helping me with my taxes each year. They are very nice and the people interact with their customers.

RAYMON
Simple and easy. They have been doing mine for years

ARNALDO
Professionalism

BOBBY
They are most professional in their work. Our questions we had were answered completely to our satisfaction. Our tax professional was through & we are getting a substantial amount of money for a return.

ALFRED
Confidence in my preparer

BREANNA
I?ve never filed my taxes before. My tax prep answered all questions I had and made this an easy process for me.

MARTIN
I have being going to this office for about ten years and the people are great!

STEPHEN
Great, friendly, and knowledgeable

PENELOPE
Courtesy,knowledgeable,Trustworthy Personable!

JIMMY
Fast, friendly, courteous, convenient.....

ROBERT
they try and you the most on your return

JEREMY
Mr Kendall is extremely helpful and knowledgeable.

ANDREW
the man who prepared my return,

KATINA
Files my taxes there every year

JOSHUA
Very professional

LAKIMBERLY
Friendly service always nice and the facility is clean. I also like the fact if you bring your kids they have coloring book to keep them busy

JOSHUA
Very good

JO
I have been doing my taxes at Jackson Hewitt for over 20 years and I love this place especially mr. Kindle at the Davis highway store

MEGAN
Good customer service and are willing to make sure your refund is right!

LAWNTRINA
The person I worked with was really nice and efficient

NIGER
They are great. They help me understand my tax refund, also allowed me to get the maximum amount.

SHAMARIA
Fast & reliable

LATONYA
The people there are very nice and friendly and helpful, they take their time with you and explain everything to you so you can understand, the lady that helped me with my taxes was really patient with me and I will send all of my friends and family to Jackson Hewitt

MAYLENE
Because they have great service and the people are friendly and explains things to you of you don't understand something with your taxes

BARBARA
Ive been a satisfied customer for years and ive always walked away with a decent loan amount the staff are always friendly and courteous

LACANDACE
Friendly and fast

ROSINA
Very helpful service and friendly staff. Receptionist was pleasant and manager went out of her way to help

TATIANA
I love the service they are amazing

ETHEL
The best tax preparers

CRYSTAL
They staff were really nice and very helpful

MICHAEL
Great customer service, fast and informative. I was greeted very nicely and was thanked after helping me. As a veteran that makes me happy to continue to use their services.

APOLLA
They are very perfessional and they are quick. I loved the customer service that was provided to me.

PATSY
I used to fill online with Turbotax but since coming to Jackson Hewitt for the past few years each experience has been great.

KRYSTLE
Shontel Dunklin was very nice and informative. She made it easy.

ROBERT
They do all they can to help get all I can possibly get back.

STEVEN
Awesome customer service she went all out to help me and my wife get our taxes done and I would definitely recommend her and Jackson to friends for their tax services

ELLYSE
Because the woman who handled my taxes did a very amazing job and made me understand what was going on. She was very friendly and hardworking.

ROBERT
Rachel hey was very helpful and very knowledgeable by helping us do my business taxes and I will be seeing her again next year if she's with y'all and if not I will probably go to somebody else I had two years of business taxes to do that she was very knowledgeable aboutI'm a new business owner and I didn't know exactly everything I needed and she informed me of everything I needed to do and I really appreciate everything she's done

AMANDA
Service has always been great

QUADAVIS
Great customer service.. i also got more back on my return

AUSTIN
I love my tax pro! They always provide me excellent top of the line service. Treat me like family!

JOSHUA
The Guy who did my taxes was excellent. He took care of every detail and question I had regarding my W2 form. I will definitely be back.

LAUREL
Rachael did such a great job. She worked hard at my return and found a way to help even when my tax form had been filled out incorrectly.

JOHN
I have had absolutely nothing but professionalism. My tax consultant Jim has been doing taxes for a very long time and treats us as family

CHAD
Great place and customer service

PATRICIA
Explained everything to me so I could understand the process

PLEASANA
10

MELVIN
there efficiently quick fast generously concerned bout the customer best interest

JOSEY
very nice, got our taxes done quick and was in and out in no time!

DANIEL
Because they are fantastic

CARL
Great services

JEREMY
Rachel Hey, the representative who helped me was very nice and helpful and made it an enjoyable experience

MICHAEL
It was a very professional experience. My appointment was on time. It was done, relatively quick

SHERRY
Very pleased with services I receive from Jackson Hewitt

TAMIKA
Rachel my preparer was and is always amazing!!!

KATHERINE
They made everything super simple and easy to get my taxes done. Super helpful people!

ANTHONY
Very friendly and helpful

AMBER
I've always had good experiences

HANNAH
They were fast and friendly

BRITTANY
I enjoyed my experience and it was quick and easy. Everyone was very helpful.

TONYA
Friendly & Fast

ANTHONY
For the pasts 10-year they treated me like a family more than a costumer.

RICHARD
Because of the manager's and preparer's concern that I get the highest possible return. They exhibit high leadership skills in that they are servants.

CRYSTAL
Excellent customer service! Been doing my taxes with them for years! And will always consider doing my taxes with them!

MEGAN
Because you guys are the best at keeping your word and helping the best way possible with every customer Nd to.make 5hings right as well

CARLA
Great people. Always have a smile on their face. I have been been doing business with yÕall for years and I will never go anywhere else.

MARTIN
Professional and knowledgeable

SHANTEL
Great customer service

CHRISTOPHER
Excellent service and great people

NOAH
Good customer service

STEVEN
Did a good job.

CAMDEN
My experience was amazing, and she helped me understand the numbers more. Now I know what I am looking at when I get my w2's.

DENNIS
They always do a great job for us!

RAYMON
They have been fast and polite and expelled everything, even the new laws

REGINALD
Excellent service and John is very knowledgeable and informative about taxes

KAYLA
Helpful full of information and very speedy filing. Will be coming back for future tax filing.

RENAYA
The Professional Tax Preparer Rachel Hey did a great job in performing my taxes. She was very kind and friendly, and ready to assist. There's no other person / place that I'd rather go to. This was the perfect place to get my taxes done, and I would recommend Jackson Hewitt Tax Service to everyone I know.

GREGORY
The gentleman was so relax and made the process so easy. Also get the most for your time

ALBERT
Best Service in town and I am a former employee.

NICOLE
So kind and help fullto provide me every info I need to get my tax return as fast as possible will always go back to them in the future

CHEYENNE
Great service. I get helped as fast as possible and the workers are understanding and will work with you step by step with your problem !

WILLIE
Easy to schedule, she was on time, knowledgeable and thorough.

TIFFANY
They are kind and they know what they?re doing!

WILLIAM
Rachel Hey was super professional and knowledgeable. Very articulate and very friendly. We have been using jh for 13 years

DENNIS
We have been using J H for years now and we have NEVER had any problems or complaints. We always suggest to anyone we talk to to use your services.

ROBERT
no comment

PENELOPE
Awesome Job done by preparer, Jim/John displayed confidence,genuine care, enjoyed helping me and was very proficient in preparing my taxes!

VERA
fast and friendly

VERA
I've been using the service for many years. I have always had friendly service .

PETER
Great customer service.

MARGARETE
Every few years I have my mother's taxes done professionally. Rachel Hey is exactly that. Professional. Hard to find these days. Hats off.

LATRICA
Very Efficient.

TOMMY
Because Ms. Shontel Dunklin helped me and made me feel comfortable feeling out my taxes.

ARY
Because I did not have any problems, the attention was excellent and the location is very good.

LYNDA
Rachel hey has done my takes several years and she always is so friendly and always very helpful

DEBRA
Fast and easy

TYRONE
The experience was great and fast everything was handled great in my opinion will be back next year.will definitely recommend Jackson Hewitt service

SAVANNAH
Because it was fast, easy, and reliable. Peace of mind knowing it is done correctly.

TERRIE
Professionalism of Tax Preparer.

ALBERT
Good customer service

DAVID
polite, fast and efficient

CHARLES
Because they take you step by step and they work so hard at they work please if you have a tax take it to them they got you

BRANDON
Because

DAVID
I do

PHYLLIS
Great services Very knoe

ALEXANDRIA
They are fast and amazing! Such good customer service.

ARNALDO
Excellent service and customer service friendly

JULIA
Tax prepare was very! knowledgable of the Tax laws, and forms necessary to prepare my Tax return. My return was very difficult due to all the tax rules and what was needed to prepare them. She was excellent with the computer to input all the information. She was very patient and professional. I will always go bak to her.cc.

JAMES
They always do a good job.

KENTON
Friendly tax preparers who take time to explain everything.

EDWARD
YALL ARE GOOD AT WHAT YOU DO.

JAMES
You are an Outstanding company, best of best. Always with a friendly smile, and ensuring everything is right from the start. Going that extra mile with you customers. When the customer walks away with their tax return, you know it done right.

CLIFTON
Great service Mrs. Dublin was awesome.

LAKELASHA
They was very nice and explain everything to me and my family for us to get a better understanding.

TRACI
Vicki was personable and thorough. She made my tax situation much more palitable.

JOHN
The people were friendly and knowledgeable

THOMAS
I have always received great service and the staff is knowledgeable and helped to answer all my questions and addressed my concerns.

MAUREEN
They're always friendly, professional and informative

WILLIAM
The best

BILLY
Good friendly service

KIMBERLY
I've been coming the past two years and everyone has been very pleasant, thorough, and fast!
YOUR TAXES AND SAFETY MATTER
Save your spot by booking today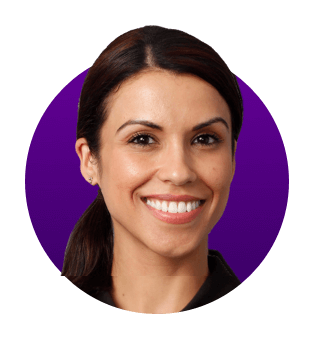 Why Jackson Hewitt®?
WE'LL MAKE IT EASY
We do the work so you don't have to worry. Open late and weekends, no appointment necessary.
WE'LL FIGHT FOR YOU
We're not tax machines. We're Tax Pros who are happy to answer all of your questions.
WE KNOW OUR STUFF
We'll dig deep to get you 100% Accuracy. Maximum Refund Guaranteed.