Pensacola, FL Tax Preparation Offices
4905 Mobile Highway
Open 9:00AM - 7:00PM today (local time)
View week
Call us on (850)455-8666
SERVICES AVAILABLE
Se habla Español
Refund Advance
Drop off available
Find an office with a particular service
HOURS THIS WEEK
| | |
| --- | --- |
| Monday | 9:00AM - 7:00PM |
| Tuesday | 9:00AM - 7:00PM |
| Wednesday | 9:00AM - 7:00PM |
| Thursday | 9:00AM - 7:00PM |
| Friday | 9:00AM - 7:00PM |
| Saturday | 9:00AM - 5:00PM |
| Sunday | 1:00PM - 5:00PM |
Reviews at this office
What others are saying..

JASON R
Michelle Mobley was very nice and polite. She really seemed to care and went above and beyond to get me the most money back that she could.

KEISHA L
Jackson Hewitt has the most absolutely pleasant staff. I've gone back each year for the past 6 years and I love them!

DESIREE
I gave Jackson Hewitt a high rating because they made the process so easy and understandable. I was very comfortable sharing my private information with my tax representative. My experience was good and I would refer Jackson Hewitt to my family and friends.

TIMOTHY W
Very good staff, very helpful, my wait time was in the door and to a rep to file.

KENNETH M
We have been using them for years and the service has always been great and respectful of our privacy

MONIQUE
The atmosphere was so friendly the person who prepared my taxes was very nice so was everyone else.

VALORIE K
I've always experienced a huge welcome and the agents concern for me shows. I leave feeling cared for. Thanks!!

APRIL N
They gave me the loan I was looking for and always treated me politely no matter how much I asked. I am very thankful

BARBARA E
Professionalism

BENJAMIN
Takea excellent care of customer and all questions, very courteous . Create a great atmosphere

BRACKEN J
The service is always great, but we all have areas of improvement

THELMA
Good service, friendly knowledgeable workers and efficient.

CAROLYN L
Everyone is so nice an helpful as always Michelle's great she does a wonderful job

JANET
Awesome people. Fast process

LA S
They have always done a great job for me. though not really great at suggesting ways to save money, they are probably not allowed to do so. I've always felt safe with them handling my taxes.

STANLEY B
Mr. David Watson was remarkable! He was so professional, complete, and knowledgeable. He will be my new 'tax person'. We were in a bind, time wise due to sickness, and he handled our crises perfectly!

LASHANNON MARIE
cause they do a great job

JENNIFER
Fast and friendly service the tax preparer that helped me went over everything in detail

DEBRA
I've been using the tax service for over 20 years myself

DELIA
They are very professional and accurate and the staff is friendly and couresty

LEXUS BRIANNA
They definently Take there time with working with their Customers taxes & They have actually Enjoy Doing there job.

KRYSTAL
They are very friendly and have great customer service

TERESA
The service was excellent. The staff was very polite and helpful. I would recommend the service to everyone.

ANTHONY
Always professional

SHIRLEY
Very friendly.They talked to you and always smiling

JERRY
I've always had a great experience

ROSA
I've been going to Jackson Hewitt for 16yrs they never let me down. Quality and efficiency service

AMBER
Always accurate and friendly

FRANK
Friendly prompt service

TINA
Always has been very courteous and accurate

CORNESHIA
They help

STEPHANIE
Great customer service.fast and friendly!

LATOSHA
My appointment started on time. The staff was upfront, honest, and friendly.

MICHELLE
Jackson hewitt has been doing my taxes since 2008. No mess, no fuss. Even when the season wasnt so cut and dry...i never worried

VALINTINA
Because they will get you back more in they will tell u what to expect very nice I will always come back in will always let family in friends know to come

WILLIAM
Always satisfied with my service

TONY
I've never seen proffesionlizem like that very accurate and with a guarantee I watched my tax lady check then double checked then triple check and explained to where I had no questions my god Jackson Hewitt is the best I've ever seen I'll never go any where else I will raise my kids to believe in Jackson Hewitt we are a Jackson Hewitt family for life I'm sending everyone I talk to your way thank you

ANDREA
The service was great and the staff was very friendly, I love Jackson hewitt always have been treated nice

GALE
They are friendy and fast i have been using them for many years anf never had a problem. Love this place.

DELSIE
They are awesome.

LATESHAW
Been there 3 years good service would recommend to my friends and family

WHITNEY
Been here for 10 years. I think they are the best when it comes to tax services

JEROME
Friendly and fast service

JENNIFER
I have a great preparation person who has done my taxes for years also does my whole family

KRISTIE
I been doing my taxes with them for years

RASHAD
Very very friendly representatives

LATIESHA DIANA MARIE
Fast friendly

BLAYNE
Easy

MONESHIA
The main thing that catches my attention is the appointments and the loans before filing taxes

LETITIA
The staff at the location that I go to is great! The service is prompt & thorough. This year there were also toys in the lobby for my 2 year old to play with. I look forward to continue filing my taxes with them and I definitely refer everyone to them.

RACHEL
They know how treat you

AAMIR
Jackson Hewitt is a fast, friendly, tax service. They offer cash advance services before you actually get your return. It's the best place to get your taxes done at.

JAMES
Our preparer is absolutely amazing

TRINA
I've been going to jh for many years, I skipped 1 year and my taxes got messed up so I went to jh to have them check it and they fixed it for free and gave me an additional 300 that the person messed up on. Haven't stopped going since

SHARELL
Very professional and knowledgeable

APRIL
I loved the service! She was very concerned about getting me the most on my refund!

MATTHEW
The lady that did my taxes was so great that I would come back and her name was michelle

FAITH
Because service was great..it was fast accurate and the tax preparer was very intelligent and helpful.My Filing Fees was way less than last year.

LISA
I have been using Jackson Hewitt for years and they always take great care of us.

WHITNEY
Very friendly

MARY
Cause they are fast with helping you

JONE
good service the workiner

NEQUITA
this Christmas loan is such a big help the prices are reasonable and the customer service is fun and friendly

JOSEPH
fast and friendly

LINDA
i recommend my freind and my family

LAVONDRIA
Richard was extremely helpful and wonderful throughout my process. The total atmosphere was just terrific

CHARLES
I like Jackson Hewitt better than anybody else, they have been doing my taxes for ten years, I wont change.

DAVID
Very prompt and friendly service. The lady was quick to help my wife and I, and thoroughly explained or tax forms.

TIMOTHY
there exelent with costumers

LIZ
because they are so fast and they give the maximum refund expected. they take care of their costumers.

MICHELLE
I been with you all for year's and I am always satisfied!

FAYE
A good company to trust your income tax return and friendly people

ASHLEY
Liked the help

JOHN
Great customer service.

CLINTON
They are very helpful

EMILY
Fast and easy.

HOLDEN
Nice people , fast

KALYN
Richard was very fast and made sure to do everything he could to guarantee me the maximum refund i was wanting. Very friendly and professional. Last year I had some issues but he exceeded my expectations. He even called after I left to make sure I saw my loan had came through.

STEPHANIE
Professional and accurate.

HEATHER
Awesome customer service!! Answers all question I had!! Fast service!! Only waited 7 mins to be seen

DeWayne
Excellent customer service. Very trustworthy. They put your concerns and needs first. Worry free service.

DWAYNE
Very Professional and Knowl

MICHAEL
The service is impeccable. The preparers are knowledgeable. They are efficient and nice. They serve with a smile. Been coming here for four years now and I love the ladies at Ensley office as well as the Mobile Hwy office. Jenny Tighe is excellent and i trust her.

RONNIE
Hi great people and very good at what they do

SHANEER
Jackson Hewitt is a friendly and fast environment to do business with.

ADAM
The lady was awesome. Couldn't have ask for any better service. She did everything she could to get me what was owed to me. Also she was one of the most friendly person I've met.

BUTCH
Great and knowledgeable about taxes and very friendly

SIMETRA
I have been doing my taxes with jackson hewitt for a few years and I always have a great experience. Everyone is knowledgable and easy going.

ZACHARY
Fast and out the door

VINCENT
They very knowledgeable

MARILYN
This is our second year filing and we are always satisfied with the customer service, quick filing time has us in and our and always approved for our refund advance. Already recommended to a friend and will also try with a few others and family.

MICHAEL
Friendly staff they was prompt and eager to give me service

TRAVIS
They were very nice

ERIC
Best refunds

JERRY
Easy and friendly place to get taxes done.

COLEMAN
Excellent customer service. My needs were put first and i the customer, was the right way.

KERRY
I had good service here

NICOLE
Service was fast. The representative was very friendly and helpful with explaining the process and fees associated with the services.

NELSON
very Professional

LYSA
very helpful

JOHN
Because I didn't feel rushed.

SEBORA
Great Service. My agent always breakdown my infomation. Very friendly staff. Maximum outcome. I have been coming to Jackson Hewitt With the same agent for 7 years now.

DANIELLE
Everyone Was Friendly And Service Is So Fast And In A Really Convienent Location From My House! Didn?t Even Feel Like I Went To Pay Taxes! No Waiting In This Huge Alone Or Anything!

VIRGINIA
They make sure they find all tax credits and deductions. It doesn't take long.

MICHAEL
Friendly, knowledgeable employees. Act like they really care about you.

KIANA
Because the service is A++++

TIFFANY
The service was excellent and everything was explained clearly. Even one of the ladies with a difficult customer had a calm demeanor and handled the problem quickly.

DARRYL
They seem very knowledgeable and answered all of my questions.

BRITTANY
the people i delt with where very friendly and shared stories that made me felt confortable.

BRANDON
Friendly, fast service. Very educated. Helpful and allowed us to get as much back as possible.

CEDRIC
I would highly recommend them

JESSE
Because it was so easy an fast. Service is great there. Awesome people!!!!!!

LUISA
Good customer service. Michelle was excellent

DAVID
The knowledge and they do their best to satisfy your visit.

KRYSTAL
I always recommend my girl Katrina in Paola... always friendly and done correctly

ADRIAN
The service was very professional and price was very reasonable. Glad I switch from H&R block to Jackson Hewitt.

ED
personal ser vice

MADISON
Because the staff was very nice. It was quick and the staff got me exactly what I needed in the same day. I would recommend to many friends if they haven't already been.

KENNETH
I am completely satisfied that my preparer is the best in the business.

KENNETH
Friendly svc

VICTOR
I like the service. I've been using Jackson Hewitt for years.

THEODORE
fast,friendly and informative.

PAMELA
Because they are very friendly

ORA
Great affordable service

JOSEPH
Every time I come in the staff is always friendly and know exactly what to do.

MYRTLE
Very interested in helping you to complete all your forms. very knowlegable about the tax laws. Staff is very pleaent, and thural. I really thank you.

JON
fast

ALISA
Wonderful workers with good experience

CRYSTAL
Fast and friendly service

ERICA
Friendly helpful people, and they have things ready and ready he preparers are good and go over all your options with you

AMBER
great customer service

NINA
customer service is great. thry are personable

AMBER
They're careful and friendly

JOHNATHAN
They are just great and super friendly.

MARILYN
I refer a friend every year.

JESSICA
Quick service

AMANDA
They always take such good care of me.

ROBIN
Great,knowledgeable, people, fast money!

JESSICA
Customer service is amazing and they do great job

LETITIA
The tax preparer is always professional and informative.

MEGAN
Awesome

SHANNON
Vere nice popple

WALTESHA
Katrina is a great communicator with excellent communication skills. Very friendly staff.

AMBER
I've been 2ith yall for 10 years and no mistakes and I always try to get the loan and no problem

IBIS
Great costumer service and friendly personnel.

ASHLEY
Great customer service and walked me thur everything he was doing.

CRYSTAL
Fast and friendly

ANDREA
Great service

LIZ
Because they actually care about the costumer getting their maximum refund. They take their time and effort in doing Your taxes. They are professional with their work.

LEXUS BRIANNA
They always explain everything to you , Wanting you to feel as comfortable as possible with everything they do. Awesome customer service and always go above and beyond to leave all customers satisfied.

ASHLEY
Very friendly and they know what they was doing...

ANGELA
Excellent customer service tax pro was wonderful and explain everything in detail

LYKEITHA
Awesome service reliable

VIRGINIA
Really nice customer service. Answered all my question and explained it to me were i could understand

GWENDOLYN
Jackson Hewitt customer service was excellent. She gave me all information I needed to know. She answers all my questions I needed to know. Thank you Jackson Hewitt for your services.

REBECCA
Always have gotten excellent service

ABIGAIL
Great costumers service. Friendly faces an well organized most of all for having and app came in not waited long before I was call back good job.

JULIUS
Extremely fast cover and answer all questions if you need any help with anything all details

CHANEL
They provide Quick and professional service.The lady who helped me was very knowledgeable of the new tax laws

DEVON
I habe had very good experiences with jackson Hewitt and its employees. They have always given me a great product, with tons of advice.

JASMINE
Very professional. Helped and answered questions

SAQUWETA
I've never had a bad experience with Jackson Hewitt! The employees are very nice and efficient!

ISSIA
Because it's so much easier and good for anyone

JOSHUA
Was very pleased with the professionalism of the staff and the knowledge she provided about my taxes it was a great experience

TODD
Have always taken care of us very pleased with there service

WADE
The customer service is outstanding

JAMERA
The got me in quickly and made me feel welcome. We had great conversation and finished in a timely manner.

JORDAN
They help a lot

JESSICA
They are so nice and friendly!! They make sure that I get my whole refund!! And plus I like filling with yall

DONISHA
Because they came in handy

LISA
Great service

MEYATA
Very professional and great customer service

ROBIN
Good service,very helpful people They make sure you have a good understanding about what's going on with your taxes and do the best to get you the most on your taxes

DESTINY
Great Service , the person I worked with was so fast and on point I loved it !

LATASHA
They try to give you the best amount back. Very excellent service

JOLYCIA
Mrs Katrina was very polite and funny as well. She also explained everything in detail on what would happen.

SABRINA
The staff at Jackson Hewitt are always so friendly and knowledgeable and they go above and beyond to provide excellent customer service.

NICOLE
Very friendly staff and fast service

GRAHAM
Have been filling with Jackson Hewitt for years always a pleasant experience

THOMAS
Friendly staff

SARAH
I use Jackson Hewitt every year, never had any issues. Would highly recommend.

ANGELA
Always fast friendly and reasonably priced

DESI TREMAYNE
Very helpful

JUSTIN
Because its fast and they dont take as much as the HR BLOCK. I get my taxes fast without a hassle. I would totally recommend Jackson Hewitt to my friends and family.

DWAYNE
Great Customer Service and the Representative is very Knowledgeable.

LACINDA
Because business was great

DANIEL
Very easy to work with and knowledgeable and associates

CATHERINE
I have been the past three years and have had a great experience every time

MONICA
Because I didn't feel rushed and the tax preparer Gail was very thorough and listened to what I had to say and even assisted in resolving an issue with a coupon I was trying to use to help better assist me.

LANCE
I trust the people that work at the 4905 Mobile Highway office especially Katrina Del Aguila. She has filed my taxes for years. She is awesome.

TODD
The tax experts were really helpful. I plan on coming back next year. I will also refer people to go there.

SEBORA
My Agent Gives me the best information about my Taxes! I Never leave with a question unanswered.

MICHAEL
Great service. Always friendly and professional. The staff there Makes getting your taxes done simply easy and fast. Love jackson Hewitt

MICHAEL
Very fast and professional, friendly staff I would defentily recommend Jackson Hewitt to family and friends

MICHELLE
Fast and friendly, I have been stress free letting my Jackson Hewitt location handle my taxes for the last 11 years.

SHANA
They was amazing peolpe and very helpful they answer all my question made sure i understand n made me feel very wanted and need there thank you

LADARRIUS
I ask them a question I didn't know. And they explain me everything in details. There customers service is wonderful.

KENYA
Great service

DOUGLAS
Great service with low fees. Great people that show you what your getting back.

MICHEAL
They r helpful

LAUREN
I was very happy with the services. Everyone was nice, professional, and helpful with my questions.

PAMELA
The be people were friendly and very helpful.

RUSSELL
It's a simple process year after year with Jackson Hewitt.

TIMOTHY
I have used your services for the last 10+ years. The services are top notch, and the staff are friendly.

CHARLES
My taxes were done quickly.

MORGAN
Great reliable sevice

SHANE
the experience was quick and easy and the employee's at Jackson Hewitt were very nice

BRIAN
Great service!

RANDI
My tax specialist was very professional and nice explained everything in detail and made me feel very comfortable

MARILYN
They are fast and friendly. And if any problems should present itself they will go to bat for their clients.

IVAN
Good service nice friendly people Didn't have to wait long at all. I'll go back next year's. Thank u Jackson hewitt

CHARLES
It's great

CHARLES
I have been going to jh for over 10 years, they are very professional and nice and answer all my questions

KENNETH
Super friendly and extremely good at what they do. I would highly recommend Jackson Hewitt and will be sending friends and family there.

RUTH
Very friendly

BRIAN
Excellent customer service and keep a smile on your face

JESSICA
Quick easy kid friendly they explain in great detail every step of the way

ALEXANDER
The services are always wonderful, the staff are always friendly and willingly to answer questions. Very patience.

LESLIE
Great people, good service, patient preparers. Easy to deal with. Just a great place!

TREMAIN
Great services

KIMBERLY
Quick convenience very friendly

TIA
Great services

NELSON
Good service

WILLIE
Took a l

LUCILLE
tax agent was professional and very knowledgeable but friendly. explained return in detail. answered all questions fully.

LOUCHEIZ
Great customer service they were friendly and helpful with all my needs

THOMAS
Mighty fine service. Nice people. Well organized and quick,

MICHAEL
Michelle was great. I felt like she knew as much as any CPA about taxes.

GREGORY
Answered every question

DEBRA
They were very quick and thourgh in getting my taxes done and a good refund

DANA
Very friendly and professional. Have been going there every year and have never had a bad experience.

DONNELL
Great customer service!

KALEIGH
I've used them for the past two years and Michelle has always been very helpful and explains any questions I may have.

TA CHARA
She tried her best to handle my tax return as if it was her own!! Loved the great help of Ms. Erica

RODNEY
Great service very nice and respectful and make sure you get all of your hard work earnings back

RONALD
Its fast a great place to go and they let you know whatÕs going on with your taxes I love it

SUMMER
Because they was very nice for my first time doing taxes. The people were friendly and very well at explaining everything

CHARLES
We were treated with kindness and respect, all our questions were answered and we were made to feel very comfortable.

REYMAR
Good and friendly

ROBERT
The staff was friendly and knowledgeable. Took time to explain everything but still got us out in a timely manner.

LATANYA
Very professional environment, Multiple questions are asked to get you back the most tax. Loved Michelle at the Pensacola location. I switch from H&R Block to Jackson Hewitt and I Ab going to Jackson Hewitt from now on.

RAY
very fast and friendley

LAWANDA
The staff was very friendly, helpful and actually took the time to explain to me my taxes, which was a first for me.

JOSYCLN
I like Jackson Hewitt they do a good job.

MICHAEL
Reliable , friendly professional tax preparers.

DOMINIQUE
They were fast an efficient. Polite was not a question I really recommend Jackson Hewitt to every one else I know

NICHOLAS
Friendly, fast and they got me the money that we wanted! Lady was very fast

RYANNA
Excellent service!

TERRANCE
service was on time and courteousservice was on time and courteous

RONALD
Customer service is excellent.

TRACEY
Very professional and prompt. Thank You Katrina DelAguila!!!

TREY
Fast an friendly.

DARRYL
Very knowledgeable preparers. They knew all of the new changes to tax codes.

RONALD
Good service

DESTINY
They were very welcoming to us. Especially for it being our first time. And they made it easy and fun to complete our taxes. It was overall a great experience.

AMY
Great service

JOHN
Very professional, all my question was answered and took the time to explain each line of the tax form in detail. Even if it didn't apply to me he explained why.

KRYSTAL
I love Katrina always gets me best results

DAVID
Great friendly service

STEPHEN
Pleasant front office and tax preparing people to work with. Every life has different issues, Jackson Hewitt tax service helped us with ours. Thank You

RICHARD
Staff were extremely helpful and kind.

ERIC
Great service, I feel like the person who helped me really worked to get me the best return.

MARIE
Yes be cause the tax preparer got me every available dollar that I could get in a timely and professional manner. He was friendly and curtious to me and my needs.

ANA
Very pleasent and East explaining

BARBARA
Alvina was extremely helpful.

ED
had good results

STEVEN
They are always friendly and helpful and nice people

KENNETH
since 2005, received great service every year

ANNA
The Jackson Hewitt team is outstanding and very helpful with making sure you understand what your filing and what you need to file for.

TABITHA
I have been using them for 4 years and they always do great. I have used the same rep for two years and she is great.

JERRY
It is quick and easy. Just bring the paper work.

GENE
Friendly

LA
They do a great job to insure your customers attain a legal tax return giving the customers the best chance to get the most for their money.

KELLEN
Good customer service

RHONDA
Quick and easy staff was nice

NAJEE
You dont have to do anything

NATHANIEL
Y?all was fast patient and. Very pro

JEREMIAH
Awesome customer service and extreme friendliness!

JULIE
Very good and professional staff. They all were very nice even if you were not working them. If the greeter was busy someone got up to help check hop in.
YOUR TAXES AND SAFETY MATTER
Save your spot by booking today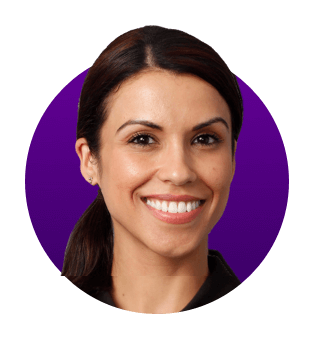 Why Jackson Hewitt®?
WE'LL MAKE IT EASY
We do the work so you don't have to worry. Open late and weekends, no appointment necessary.
WE'LL FIGHT FOR YOU
We're not tax machines. We're Tax Pros who are happy to answer all of your questions.
WE KNOW OUR STUFF
We'll dig deep to get you 100% Accuracy. Maximum Refund Guaranteed.