Panama City, FL Tax Preparation Offices
649 W 23rd Street
Open 9:00AM - 5:00PM today (local time)
View week
Call us on (850)871-4888
SERVICES AVAILABLE
Se habla Español
Refund Advance
Drop off available
Find an office with a particular service
HOURS THIS WEEK
| | |
| --- | --- |
| Monday | 9:00AM - 7:00PM |
| Tuesday | 9:00AM - 7:00PM |
| Wednesday | 9:00AM - 7:00PM |
| Thursday | 9:00AM - 7:00PM |
| Friday | 9:00AM - 7:00PM |
| Saturday | 9:00AM - 5:00PM |
| Sunday | 1:00PM - 5:00PM |
Reviews at this office
What others are saying..

LAURA L
I changed from another tax service 3 years ago because they messed up on my return. I brought it to my cousin Debbie to prepare an amended return and I just keep going back each year because of the accuracy and the offers are the best. I refer people because she and my sister Callie work there and I love them and trust them and Jackson Hewitt to prepare returns .

CONSTANTIN
They work fast! They are,very good with the tax service and they got me a high return back.

CELESTE
Everyone is friendly, I've never been disappointed with the service. The office personnel knows what they are doing, they exuse confidence and professionalism

DEANDRE
Great

HEATH M
I walked in.

JERALD E
Outstanding and extremely professional

RENEE J
You guys are the best. So helpful

KENNETH H
I had fast, courteous service and the accontant was VERY knowledgeable about my tax needs.

ANN K
Darin McDaniel (Jackson Hewitt in Panama City, Florida)has helped with my income tax returns for the past four years and he has been particularly well informed, knows IRS rules and regulations, is extremely efficient, helpful, and friendly making this otherwise ordeal pleasant. I am retired and to have someone knowledgeable like he is is very important to me. I have actually been using Jackson Hewitt the last six years - 2 in Tallahassee and 4 here in Panama City. And while I was pleased with the service in Tallahassee, Darin McDaniel has impressed me the most and has provided excellent service. It is reassuring when tax time rolls around that I have someone in mind that is so capable. Over the years I have done my own returns or relied on an accountant when I was earning a sizeable income.

MEGAN ANNE
I already have

LAURA A
Charlie Jones was thorough, genuine, patient and helpful.

ROBERT E
The gentleman that has done our taxes for 3 years now is exceptional. We will continue with him in the future

JAMES E
Outstanding, fast, efficient and thorough explanations and excellent offers, the preparer saved me money, I was totally satisfied!

KAREN
Polite, combatant preparer

KERI S
I love JH, but the fees are too high.

TERRY W
Because year after year JH always does an excellent job on my taxes. I wouldn't trust anyone else.

CHARLIE
Because the service is incredible with the way jackson hewitt handle your taxs!!!

JAMIE
Because they handle the problems professionally

JESSICA
the staff was very polite and very professional. the receptionist was very prompt in letting people know how many people were ahead of them, smiling at all times

BRESHAWNE
I love Jackson Hewitt Charley from Panama City FL 23rd Street Jackson Hewitt is the best he been doing my taxes for years

AMBER
They are very friendly and fast. Charlie Jones was Awesome!! Super nice guy.

JENNIFER
Great customer service

DANIELLE
Accurate tax return with reasonable tax preparation fees. Jackson Hewitt got me $1000.00 more then if I had filed it myself. Also friendly service.

ALYSSA
they are amazing and thorough on everything they do in there store.

KRISTEN
Great customer service

AMELIA
I go every year nice people.

MORGAN
Great service, easy, friendly staff

ANNA
There amazing and great customer service.

AYANA
Very helpful , break down things to make it easier to understand .

TIFFANY NICOLE
The tax preparer was very nice and knowledgeable about what she was doing. She answered all of my questions, and I left feeling secure and comfortable.

DUSTIN
Easy going process and benefits are a plus

FLINT
friendly and fast service and y'all been doing my taxes for 16 years now. And you answered all my questions

ROBERT
Very quick and always accurate when doing taxes. Along with also having your back with the irs if anything ever happens.

KATIE
They get you all your money back!

WENDY
Quick, knowledgeable, and friendly staff made for a comfortable and easily understood experience.

TERASHEY
Great customer service

HEIDI
They are fast, simple, and I always get the right amount back every year. And they offer the tax advance which is GREAT!!

GRADY
Good friendly knowledgeable people. I always feel very comfortable getting my taxes done there. Just a great place with no hassles

CHRISTINA
Charles is great

SHAYLA
Its fast and easy. The people are very nice as well. Ive used them two years in a row now.

CHARLES
CAUSE THEY DID A OUTSTANDING JOB AT DOING MY TAXES AND GAVE ME SOME HELPFULL INFORMATION AND I DIDN'T HAVE TO WAIT LONG BEFORE THEY SAY ME

PATRICIA
Excellent customer service!

LINDA
Charlie is always friendly and I feel confident when he processes my yearly taxes.

COTY
Very friendly service

NICHOLAS
Because they are reliable, it really meant a lot having someone there to break everything down, also they aren't time consuming anymore and the individual who helped me was really nice.

KENNETH
great service

NATHAN
Every year I always go here and they never ever let me down and always get the most return

MARK
Great tax place

JOHN
Been using Jackson Hewitt for over 20 years. Very professional, acvurate, and thorough, and easy to get appointment with the same tax professional who knows me, my tax situatoon, and needs.

KEKOA
I been to few tax services they're not great like Jackson Hewitt.

JORGE
Servicio rapido y con gente muy educada. Llevo 3 a¤os y nunca he tenido problema. Siempre muy satusfecho

KAREN
Friendly honest and professional

CORINA
Fast and easy that gives me a peace of mind

TAWNY
Iwas happy with service

LARRY
The Knowledge, able to explain and answer All questions and suggest things for us to do to help in our Taxes, Professionalism, offer of continued service if we have any questions throughout the year

PURVIBEN
Nicely explain. Understanding us. Well mannered. Broad knowledge about tax. Helping me everything.

JOHN
Quick efficient service by highly trained agents. It is easy to see they know what their doing.

DAVARIS
Cause he was very helpful and patient

JANICE
The lady that did my taxes was really nice and explained everything part by part

SHRENI
Good explanation

DONALD
The experience was amazing customer service at its best and it didn't cost me an arm and leg to get my taxes done.

LEE
Because always been fast and and really nice people.place clean and nice service.

RAKESH
Good explanation

TERA
Excellent people. Darin explained everything thoroughly. I was very satisfied. This was my first time using Jackson Hewitt. I won't ever do tax services with anyone other than Jackson Hewitt from now own. Y'all have my business and any of my family and friends that I can persuade to use y'all as well!!

ROBERT
Enjoyed the experience and seemed very knowledgeable for all my needs and questions. I appreciated their time

BRENDA
they were fast friendly and effient .

BOLDBAATAR
I've been seeing Darin McDaniel for 5 years now. He is excellent!! Every single time I have a question, he's always happy to help. Darin definitely knows the tax laws through and through, and so far, all his recommendations have benefited me greatly. He is considerate and sincere. I'm so happy to have met him because my taxes are so easy to file now, and its all because of him! If you go to Jackson Hewitt, go see Darin!

LINDA
Because I trust them

PHILLIP
Every year my husband and I get the best service and understanding of our return.

NINA
Very fast to get an appointment with a senior tax preparer

JOPHIA
They are very good at doing taxes, and get you back the most possible amount. They make the process simple and quick. Highly recommended to anyone.

ROBIN
They were quick and very knowledgeable!

CHARLES
Professionalism

STEPHEN
The agent was very friendly and understanding and extremely helpful he explained everything in detail to us which was greatly appreciated

BRUCE
Have done services in the past with company, always fast, efficient service, getting the most of tax return.

CHRISTOPHER
Jackson Hewitt makes the entire tax process fast and easy to deal with.

JERMERIA
They are very nice and they help you out a kit

WAYNE
I have worked with several tax preparer and they are all real nice and tries to get it done. Had a error last year and they have sent in a new return and handling it free. two errors was the irs and one of them was there mistake. They seems to be standing behind us.

MICHAEL
Por que me encato el servicio de como me trataron y la rapides en que me atendieron. Gracias

SANDRA
Smooth fast process. We always did our own taxes, but from here on out we will be using Jackson Hewitt. It was stress free & very easy.

BREA ANNA
Because they are very kind and eay to work with they look for our best interest and they really help us alot in beginning and end

CHERI
It?s fast and the staff are always so helpful and friendly. They put me at ease.

CRYSTAL
They go beyond to help us get the maximum refund available. They are great!

EVANGELINE
Excellent customer service

CRYSTAL
We are repeat customers of Jackson Hewitt they are amazing. They go beyond to get us the most back !

ANGELA
I have been with Jackson Hewitt every since i have been of as age to work. They are friendly and they try and make sure everyone is satisfy. They go that extra mile to make every customer is happy.

KELLI
I've been with Jackson Hewitt for years. They always been helpful and willing to go out their way.

JESSICA
The gentleman Was very nice and helpful

REBECCA
I like the serve and thats why i return every year .they talk in the way i can understand.thanks

MICHAEL
Jackson Hewitt is quick and straight to the point. And I never get overcharged for their services.

DAWN
They are the best I always come out of there a happy customer....

SHAKAYLA
Great customer service

ALICIA
They are very helpful and the process is easy and fast.

MAKEYTTA
Everyone are very friendly from the time you to the time you walk in the door

DARTRA
Customer service was amazing! Mr. Charlie was friendly not only to me but also to my son! He explained everything he was doing and got me back a great amount on my return

LAURA
The tax preparer was very knowledgeable and nice.

JESSICA
Their friendly and very professional

ALYSSA
it's amazing

CLAUD
Always get great service from Mr. Charlie Jones and the most refund.

SHA WALTON
Everytime I have been to Jackson Hewitt I have always been treated with respect and kindness as soon as I walk through the doors

RHONDA
very friendly

BRANDI
They are very professional and helpful.

RANDY
Friendly , fast , and accurate

MICHELLE
Excellent service an very friendly an kind an helpful

CALLIE
The staff was extremely helpful with all the information I needed being that this was my first year filing. They walked me through each and every step to make sure I knew exactly what was happening.

PAMELA
Quick and easy

JEFFREY
Because the employees are wonderful,nice, usual people like the tax papers.

WILLIAM
Very helpful and made sure I was gonna get the most back on my taxes.

ROBERT
They very nice people to help you with your taxes. I use them all the time.

STEVEN
Very friendly.Jackson Hewitt has done my taxes the last 4 years they have always got my family back the highest amount possible.We have never had any issues with the IRS or been Audit.

BILLIE
They are always friendly and helpful.

RYAN
She nice

RASHARD
Very knowledgeable about what they doing and can answer any questions you may have

NICHOLAS J
Charlie is always awesome doing our taxes. We wouldn't want anyone else doing them. We always come back to Jackson Hewitt to see Charlie.

KATHERINE
Every time I have been to JH I get the friendliest service and also get the biggest refunds I have ever recieve

TAMMERA
Great service

CHRISTINA
Great customer service

CHRISTOPHER
Darin kicks *****

STEPHANIE
Because they are friendly and they explain everything so you can understand your taxes. And never act like a question is stupid and always answer it fully and the way that it can be understood.

KATLEEN
Darin Mcdaniel took the time to break everything down for me and help me understand each line item.

VICTORIA
Charlie takes the stress off of me! I love when he helps me! It makes the process so easy! He knows his stuff!

REBECCA
I love the people working there

KAREN
Friendly and efficient always available for any questions you have about your taxes or explain your income preference and deductions

KATERINA
Very professional and friendly.

JOHN
They are quick and easy. Less worry for you to deal with. Friendly staff.

KATHERINE
Very nice , professional and knowledgeable. Took her time and made sure I understood everything before I left.

VALERIE
She was very polite and took her time and answered questions that I had.

DAROLD
It's easy. I feel like they stand behind their work and would be there defending me if ever the IRS came calling.

PATRICIA
very nice person

CHRISTIAN
The employees who helped me explained everything to me thoroughly.

ANDREW
Charlie was a relaxed and very helpful. For my first time doing my taxes, he was great.

CORINA
I have been doing my taxes with u for 8 years always pleasant to work with and fast returns

CHARLES
I felt safe with my information in their hands which in this society today is hard to trust, I have confidence that my tax professional Megan and her manager Jessica in Panama City, FL had excellent knowledge of the preparation process, I felt they had asked all of the right questions and made me feel as though I was in the perfect place to be.

COURTNEY
Excellent customer service. Very pleased and helped me with everything I needed to know and get done.

SHAMONE
Very helpful, they don't mind answering any questions you have. By explaing questions I didn't understand.

RACHAEL
Darin McDaniel is the best!! Fast and efficient. 100% recommended. Great! Wonderful!

SEAN
Very nice and helpful

KRISTINA
GOOD CUSTOMER SERVICE

LAURETTE ELIZABETH
My experience was great. Quick, easy, friendly service.

JAZMYN
Every time I get there the employees are always so nice and they make it fun to be there! I love the employees!!

JESSALYN
They are very knowledgeable and efficient. They answered every question with ease. The agent I worked with was very nice and personable, too.

TERESA
The people there are so helpful and very professional and Darin McDaniel was knowlegable about my taxes.

LUIS
Helped a lot

DAVID
They do a great job on getting you the most money back on your return. You also get a guarantee with them.

TIMOTHY
My Jackson Hewitt tax preparer went above and beyond to help me get the most out of my tax return! Super stoked!!

MICHELLE
Great service! Answered my questions,

MEGAN
Great people who know what they are doing and are always happy

RANA
Because it is quick and painless and they are friendly people to do your taxes with.

MARK ALLEN
Fast and great service.

LYNN
they take care of it all for you.

JOHN
the service was professional and fast.

LARRY
Very knowledgeable about the New Tax laws and could explain them so that I could understand exactly what he was talking about!!

KAYRON
Kool people, fast process, all the deals that came with filling with Jackson hewitt, and being able to get an amex the same day

JAMES
Fast service

MARK
Love it go there every year...best and most friendly staff....best of the best hands down...

JUANITA
Kim at the 23rd street office in Panama city to was Awesome! She helped me understand why and how my taxes changed and got me the all the money back she could ad well as giving advice for future years. One of the best preparers I've had. Thank you Kim!

DWIGHT
My tax prepare was very knowledgeable and very courteous. Spoke to me by name. If I had any question it was answered.

BARBARA
He was very friendly. Welcoming you and shaking your hand And giving a friendly smile

NICOLE
I thought they were professional and friendly

ROBERT
I have been working with Darren for a few years now. He is knowledgeable, friendly and and my go-to guy!

JOHN
Year after year, Darin ensures our return is accurate in accordance with the currently tax laws and maximizes our refund.

RAKESH
Explained very well

SHRENI
Very well explained

MICHAEL
Great service

RONALD
Very Friendly Very helpful! Was very happy with results and Was very knowledgeable and quick! Very satisfied!

SIDNEY
Buddy I yg. Uv. H. G Guv u cu / h u. H Guv. Hojj. Vbjb I. Hi jhfc hic I'll high gift

DONALD
Great customer service and friendly. Darin is amazing

MICHAEL
Very kind and professional.Short waiting time for appointment.They charged me less because of my wifes death.

DONNA
Because the people are very friendly and they show compassion to thier customers.

LYNDA
he was knowledgeable and ready with answers when questioned

RICHARD
Our tax guy, Darin, is always professional and patient. He has offered us sound advice.

TIMOTHY
They always take good care of me.

GARY
Service and the location. Biggest reason the tax specialist i have for the last 5 yrs.

GARY
The excellent customer service and determination to help complete task even when it gets tough.

DARIN
great customer service.

THOMAS
They got me in quick and helped the problem that I had even though the last tax office couldn?t help me they did and it was q

DARIN
awesome experience

BRITTANY
I have been using them for years!!!

KATHRYN
Great service. Agent knowledgeable and cared about getting e everything correctly. Discussed everything as he prepared the forms. Thanked me for selecting the company.

DARIN
great beard

MICHAEL
Excellent service, quick and easy.

DANIEL
customer service!

JERALD
outstanding service

KENNETH DEAN
Darin McDaniel was extremely helpful while maintaining a professional and friendly attitude. We will be back for many years to come in order work with Darin.
YOUR TAXES AND SAFETY MATTER
Save your spot by booking today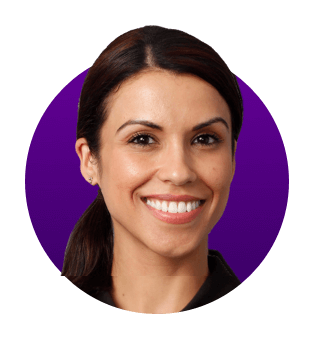 Why Jackson Hewitt®?
WE'LL MAKE IT EASY
We do the work so you don't have to worry. Open late and weekends, no appointment necessary.
WE'LL FIGHT FOR YOU
We're not tax machines. We're Tax Pros who are happy to answer all of your questions.
WE KNOW OUR STUFF
We'll dig deep to get you 100% Accuracy. Maximum Refund Guaranteed.