Panama City Beach, FL Tax Preparation Offices
10270 Front Beach Road
Panama City Beach, FL 32407
Open 10:00AM - 7:00PM today (local time)
View week
Call us on (850)233-6584
SERVICES AVAILABLE
Walmart location
Se habla Español
Refund Advance
Drop off available
Find an office with a particular service
HOURS THIS WEEK
| | |
| --- | --- |
| Monday | 10:00AM - 7:00PM |
| Tuesday | 10:00AM - 7:00PM |
| Wednesday | 10:00AM - 7:00PM |
| Thursday | 10:00AM - 7:00PM |
| Friday | 10:00AM - 7:00PM |
| Saturday | 10:00AM - 5:00PM |
| Sunday | 1:00PM - 5:00PM |
Reviews at this office
What others are saying..

JOSHUA W
I've never had a problem filing my taxes with Jackson Hewitt and I get my return fast.

BRANDON W
I have a few Russian friends that have a difficult time communicating in English. I'm glad to see that Jackson Hewitt hires people that can speak different languages to help their customers. Way to go Jackson Hewitt! Elvira was wonderful. My boyfriend is in jail so I went in with a power of attorney to get his taxes prepared for him and I had no problems at all getting them filed. Love me some Jackson Hewitt and will never go anywhere else.

JAMES G
Patient, nice, knowledgeable, good price.

PENELOPE D
Great service from Debbie and Sherri. In and out quickly very friendly

NICHOLAS A
Fast and Easy, Dawn explained how to better my tax situation for 2017 and I needed to hear it. I will take her advice and fix my W4's

JENNIFER M
She was super cool and gave us candy

ALFRED E
We've been using Jackson for years. Getting a fellow New Yorker to understand our situation made my day. Dawn was great and very professional. We hope to see her next year.

DANIEL
Kayla was fantastic, efficient, and thorough. Thank you!

RUBY C
Dawn was very patient and explained the issues with all of our taxes this year. she helped us get fixed at work so we wont owe next year. Hubby says She's pretty funny too!

MARTIN J
Dawn did an outstanding job. I'll be back next year.

WILLIAM V
Hewlett Jackson has been doing my taxes for 16 years. I never had a problem with one tax return.

JEREMIAH D
My Jackson Hewitt representative was very helpful and answered ever question I had to the fullest. Also, had more information I was unaware of. Dawn was very friendly and help me as quickly as she could to get me on my way.

DAVID W
I waited until the last minute but that did not stop Dawn from being nice and helping me do my taxes quickly. I hope she's back next year, she has a better attitude than some of the rest of the workers I've seen over the years. Thankyou Dawn

ANDREW M
Dawn was very nice and patient and was very informative on my tex refund

ROBERT D
We were loyal H&R Block customers for years But our fellow friends from Walmart where we each put in 20 years told us about the friendly girls working the booth. So we got to meet Dawn today and she took great care of us and listened to my husbands stupid jokes. It was so much cheaper than Block at the end and we will be coming back next year.

CANDANCE M
Dawn was quick and efficient and understanding. Very sweet

STACY
Its is quick and easy

DAVID
I like this company

SKYE
The people at Jackson Hewitt are fast,friendly,and knologable. They always explain everything in simple terms and do everything to make it as easy as possible. I wouldn't trust anyone else.

ASHLEY
Excellent friendly service

DAVID
Just everything was so easy! I felt totally prepared and educated afterward. ThankS!

JERRY
great friendly service

KATIE
Professional service, very fast, smiling employees.

CASSANDRA
Because, they try to help me

PATRICIA
The person that did my taxes was awesome.

BEATRICE
They go step by step with you!!

ALEXIS
Ive never had my taxes done so easily with no concerns

DALE
It was a very convenient location. I received fast and friendly service

DELLANO
Staff was excellent at walmart front beach road panama city beach florida she assist me in every way possible and i am looking forward to do my taxes next year with jackson hewitt service.

MELISSA
Convenient location fast friendly service.

DEON
She was very helpful and professional.

VALDA
Because they are best and they give Good Service and my taxes peparer alicia davis is so nice. Thank you

EVELYN
They are good to me very happy with them

SHREE
Knew how much I was getting back and got it quick. Alicia Davis was very knowledgeable ahelpful

REBECCA
They make it easy for you to understand your taxes and are very helpful and make sure you know what is going on

NELSON
It was fast and simple

SAMANTHA
We have never had a problem. Great service with no trouble. It's cheap and we'll worth the payment.

ROBIN
Very accommodating and efficient. I felt like I was in great hands with Dawn Knoepfler

DAVID
Friendly and easy

JUSTIN
They are friendly and help in any way.

TAMMY
Customer Service, very fast and efficient.

MICHAEL
Great service

CHRISTOPHER
I never had a tax service that was willing enough to sit there and actually work with me through the whole process.

HOUSEKEEPER
Her customer service was excellent. She was very pleasant too informative so u understand what your filing for tax is about.It was great talking to her Jackson Hewitt is the way to go.

DORRETT
Grate conduct good explanation and attention

JOHN
Fast friendly able to answer any questions that I had I feel like she went above and beyond to help me get every bit of my refund that she could

BARBARA JEAN
It was easy amd they answered all the questions i had been a frist tome failing taxes

NICOLE
I had a great 1st experience and I know that I would defiantly go back next year.

CLEO
Experience was good. The agent was very informative and helpful.

JANELLE
The lady that helped me was very polite and my tax return process only took about 10 to 15 minutes. She also gave me a lot of information about taxes and how they worked.

RENEE
Awesome customer service.agent was excellent at giving detail information as to how much my refund would me.m

MICHAEL
Dwight C was so efficient and professional. Made it easy for me to get my taxes done

GABRIEL
The friendly and warm welcome made mw feel extremely at ease. The service was so easy and smooth, the capability to explain the details and share the expiriance with also a nice reward in exchange I belive brings equal value to all.

LUIS
She is a good person, kind and friendly. I recommend her 100% and the good thing is that she explain everything to you clearly. I think should be more people like her in the world. She make my day more happier.

MICHAEL
it was fast and friendly service

CARROLL
Dawn was so great!! I will come back next year to see and her only she is a great asset to your company!!!! Dawn knows her job very well I will refer more prepay to her!!!

DAWN
Dawn was absolutely helpful and full of knowledge! She also likes to laugh and made me feel very comfortable. The tax tips as we went were very helpful! I will be coming back to her every year!

CYNTHIA
10

LORI
Great service and fast, Dawn was great.

PENNY
Miss Dawn Knoepfler have me extrodinary service.

AMELIA
she knew what she was doing, answered all my questions, very helpful

HEATHER
Dawn is absolutely the best!!! She took care of me and my neglect of the past 4 years. Very patient and thorough with each year to make sure I got back everything I had coming. She absolutely earned a client for life. I don't know what I would've done without her. Thankyou for catching me up to date!! ...I'm just going to say the same thing on all my surveys :)

MELODY
Fast,return was done quickly, the preparer was friendly, well mannered and professional.

LATONYA
They help you every step of the way and make sure you get your maximum refund

ELAINE
The service was great, but I think the charge for doing the return was high!

ERIK
Because I have not been steered wrong

ARNOLD
Dawn is a friendly face and a great comfort in knowing my taxes are done right. this is my 2nd year to see her. I enjoy talking to her.

ARNOLD
Because it was fast & the person who does the tax returns was very informable & friendly.

ASHLEY
Very helpful and easy..worked to get everyrhing I was owed.

TRUDY
Dawn was very knowledgeable and gave great tax tips for our rental properties and helpful info for hurricane tax issues

ASHLEY
Very friendly and easy to do. I've used u guys for 3 years now. I'll continue to as well.

SHAUNA
Good people

CHARLES
The person took the time to help us understand the process and other important things needed to know

JAMES
The Tax Preparer Ashley Smith, was very friendly and explained everything in detail and kept the conversation flowing. She did a very good job. Highly recommended her.

BILLY
she was nice and helped me file my taxes.

JOHN
Competent caring service from well trained employees who go above and beyond to assist customers with their tax needs.

OLEG
Quick, Easy, Fast and Friendly. And Cheap. was quoted $200+ at HnR Block, JH did my taxes for $48

CHRISTOPHER
location was good, preparer was nice and treated me right

TAMMY
Dawn is amazing. Friendly, fast and efficient

VIKKI
Dawn stayed late to do my taxes. She was great!

BARRINGTON
fast and easy at work, wish I was getting more refund

KEATON
Dawn was very professional and helpful throughout my entire return filing experience. The speed and accuracy was outstanding.

VICTORIA
Great customer service

KIM
Great service and smiling faces! Answers all questions in detail and very helpful.

CYNTHIA
Excellent service

JAMES
Very knowledgeable and very nice

GEORGE
The help went above and beyond to explain and help me get the beat possible tax return possible.

TONYA
cause i like the way i was treated and she made sure i have gotten all the money i deserve

LANIS
a lady name dawn was awsome to help me this year and last year want go no where else but to her she at the 0818 walmart

NESA
Its always been very good to me

ANTOANETA
Great and accurate service! Dawn is an awesome professionalist!

YANE
Easy, accurate, fast and professional services! Great job Dawn!

PATRICIA
Dawn, our tax lady was very friendly and was a real help to filing my taxes.

WILLIE
Dawn Knoepfler is the one that helped my husband and I, she was kind and helpful , she showed us everything we needed. We were very pleased and would recommend her by far, she knows what she is doing and in a very timely fashion.

HIRAM
Friendly and knowledgeable.

STEVEN
Dawn was so patient and explained absolutely everything to me. It was an absolutely amazing experience and it was much needed with everything going on.

MARLON
This was informative and explained everything so you can understand whatÕs going on step by step. She was definitely great and IÕd use her again

ALETHEA
The tax preparer was very polite helpful and was just an all around great person. I have been doing my taxes for years and she is one of the best i have seen

TONYA
Cause they are friendly and make sure u get the most money back on taxes. I will always go back to them.

JUSTIN
Timely response

ANDREW
The agent was friendly and knowledgeable

FELICIA
Good service by the tax preparer Dawn knoepfler.

EVELYN
They do a good job for me always helpful

MARCELLA
Dawn is so nice made doing my tax return easy will be coming back and sending friends.....

NATHAN
There really great and the work that represent us was very nice

CHEYENNE
They are the best Tax Company. Any person I have endured A conversation with seemed greatly concerned with my tax refund. I was also able to receive A cash advanced which helped me greatly.

KIMBERLY
They were fast and efficient. I feel like I received great service and was treated kindly.

JERRY
Very professional people that work there and very frien

PATRICIA
convenient, professional

MATTHEW
my tax preparer was very polite and professional

BALERIA
Very friendly and efficient

CHARLES
Quick, efficient, friendly

ALLEN
Nickeisha Green was great she walked us through all the points on our tax return explained to us how the Hurricane Tax relief and how when it is approved we can amend our 2018 tax return. great info

GONZALO
La se¤ora de impuestos era muy amable. Ella nos ayud¢ incluso a trav's de la barrera del idioma. Hablaba un poco de espa¤ol. Tenemos mucho dinero de los impuestos. Gracias

SAMANTHA
Dawn at the Panama City beach Walmart was very friendly and helpful, making my experience nice and stress free.

BONITA
Very friendly

MADISON P
Just a good experience

DONALD
Fast, Easy, and Explained everything about new tax laws I asked about. Thankyou

ROBERT
Our tax preparer was wonderful. Convenient location

DAWN
Dawn is SUPER fantastic!! She's very well trained and knowledgeable in all aspects of common federal and state taxes. Always smiling and her customer service skills are out of this world! She truly is one of the best in the business and highly recommend her to anyone. She deserves a raise and I love her!! :)

APRIL
Donna was a delight to work with and she made sure my son and I received the best tax returns we could!

ROGER
she was a nice lady, helped me get all my money

MICHELLE
WOW THAT WAS FAST!!!!!! I was in a week ago and got my refund today!! The fastest service EVER. I'm very happy I stopped to talk to the tax lady at Wal-Mart. Thankyou Jackson Hewitt. Ill never use those other guys again :)

LATOYA
Because they are great

DAHLIA D
Because the experience I had with your associate (Dawn) was very friendly and welcoming ..

KORTNEY
Excellent work. Efficient and quick.very knowledgeable. She was a very intelligent worker and could help with any question i had.

ARTHUR
I like my tax lady very much, She takes care of me

DONNA
Dawn was great. She explained the paper process for I lost my pin number paper and couldn't file digitally. she was also patient with the status update questions. I finally got my taxes today. Thankyou

HYE
Dawn was absolutely a pleasure to work with. She had started helping me earlier this year and then I had to go into the hospital for a month. I made sure to come back and tell her I was ok and to finish my taxes. I really like her, she is a sweet lady.

PATRICK
Dawn was great but the IRS took all my money I owed

MONTAVIOUS
She Was Very Nice And Quick And Also Very HelpFull She Was Extra Great

ROBERT
My taxes get done right and quickly. The employees are also always really nice and helpful.

BETTY
Dawn Knoepfler was very nice and helped me out BY HELPING ME FILE FOR MY TAXES I am currently in a bad situation and I am new to the area She is Wonderful..KEEP UP THE AWESOME WORK

CHRISTIAN
Dawn was extremely nice and helpful and got me an awesome return

JASON
Great tax person

MARITZA
Dawn was great. She explain my tax return information. She answered all my questions. She really worked with me.

BRANDY
Reliability and accuracy.

JUDY
I just moved to Florida in January of 2019 & was very worried about selecting someone to do my taxes. Nickcisha listened to my concerns & consulted with someone with Jackson Hewitt to be sure she was addressing my special tax needs. Both Nickcisha & Jackson Hewitt impressed me & I intend to use your service again next year. Sincerely, Judy Rather

EMMIE
Dawn was very awesome and very polite answered every question we had really recommend her for next year and and anyone else

BEVERLY
Dawn has helped me get organized and shown me how to take advantage of every deduction possible. I feel confident that Jackson Hewitt is the best.

ROBIN
Dawn was very fast, she was very informative with any questions I had. She was very efficient and friendly as well!

DORINA
It was fast and very simple and easy to get my taxes done. All I had to bring was my w2 forms and my id and it was done quickly

CHRISTOPHER
It was a great experience for me she helped me out a lot and it was really quick service

TEMPY
Dawn was awesome!!!..she helped thru each step..I'm old @bad with computers. She got me more than I thought I get !!!.she is wonderful..help set up card. An I enjoyed her kind way ..I'll use Dawn with Jackson Hewitt again because of her. Awesome way !!..Thank you Dawn ... P.c.b.fl.

WALTER
Well versed in tax law and preparation. My preparer, Dawn at the local Wal-Mart has prepared my taxes and performed exceptionally well. Impressive!!

CINDY
My representative Dawn Knoepfler at store # 50818 was very friendly, knowledgeable and a pleasure to work with. She answered all of my questions with confidence and also offered additional and helpful information. I will be back!
YOUR TAXES AND SAFETY MATTER
Save your spot by booking today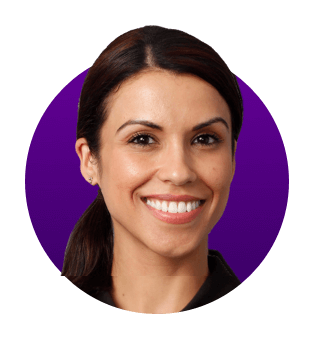 Why Jackson Hewitt®?
WE'LL MAKE IT EASY
We do the work so you don't have to worry. Open late and weekends, no appointment necessary.
WE'LL FIGHT FOR YOU
We're not tax machines. We're Tax Pros who are happy to answer all of your questions.
WE KNOW OUR STUFF
We'll dig deep to get you 100% Accuracy. Maximum Refund Guaranteed.