Orlando, FL Tax Preparation Offices
5125 West Colonial Drive
Open 12:00PM - 5:00PM today (local time)
View week
Call us on (407)282-1040
SERVICES AVAILABLE
Se habla Español
Refund Advance
Drop off available
Find an office with a particular service
HOURS THIS WEEK
| | |
| --- | --- |
| Monday | 9:00AM - 8:00PM |
| Tuesday | 9:00AM - 8:00PM |
| Wednesday | 9:00AM - 8:00PM |
| Thursday | 9:00AM - 8:00PM |
| Friday | 9:00AM - 8:00PM |
| Saturday | 9:00AM - 5:00PM |
| Sunday | 12:00PM - 5:00PM |
Reviews at this office
What others are saying..

JOCELYNN
I love the company and the environment. All the locations are clean and have employees that are friendly and hospitable!

TAMMIE J
The holiday and pre-tax loans are so helpful at this time of the year. My mom uses Jackson Hewitt for all of her tax filings and wherever my mom goes, I go still at the age of 41. I like the accuracy and friendliness of the staff along with the environment as a whole.

LACRESHA V
The tax specialist were very professional & knowledgeable.

CASEY D
There wasn't a long wait and all the people had smiles on their faces and were friendly. They took the time to explain everything that they were doing while filing my taxes. Instead of going through the process and showing me the final results, the kept me involved during the whole process and gave me options on certain things.

CECILY K
The service is always right and nice they treat you like family every time and I love that about the Jackson Hewitt services

ROLANDO R
Staff was very friendly and helpful. I will definitely go back there again.

DONNA M
Ms. Nettie Smith has been a great help and advisor to our family for our taxes. She gies out of her way to help us.

MARK J
Because it was convenient, fast and they get me back alot of money

CHRISTA
They are the best at what they do

SANEA
Cause they take care of you there nice be on time get u out very fast

PHLISIDA LIRMA
I love Miss Smith I love her spirit her personality I really love Jackson Hewitt too but miss Smith rock

ELIAZBETH
Because very courteous understanding of my situation and able to provide me with the amount I'm looking for on my tax return.

JEANETTE
Very good se

CHRISTY
I've been with JH for about 16yrs and I've never had a problem and the preprarers have always been accommodating.

YANINIA
Very helpful.

TYESHA
Excellent service

JOYE
Excellent customer service, efficient staff anf as a bonus - tax advances

CHRISTOPHER
Good customer serivce and affordable

ELADIO
I have been with them 11 year

TASHEBA
Because there awesome!!

LEE ANDREWS
The people are very friendly

DEMARCUS
Very smart very fast very respectable all professional.

KHALIL
I would recommend Jackson Hewitt because the process was quick and easy and the employee's were extremely polite and helpful. Also, I believe they do the most to get me my maximum refund.

TAMMIE
Because they're great accurate tax returns and I've been using Jackson Hewitt for over 20 years now I love my office staff they are so friendly and keeps you laughing thank you

DANIELLE
I've been using it for years now and always have great outcomes. I've already sent a few family members

SHENNETTA
Because this my 2nd year going thru Jackson Hewitt filing my taxes & its always good customer service never had a problem & always satisfied

MONICA
Great services..fast,very helpful.overall I had no problems at al.i been dealing within company for 23 years. That says it all.

CODY
Great customer service... And knowledgeable

QUANDA
Legit services and accurate time

KENNETH
I think doing the appointments works very well, in and out. And the staff seems to be very competent and know what they are talking about. And friendly

CASEY
Good customer service,they get you in and out no time wasted

CHARITY
The was. Fast and friendly

OLIVIA
Jackson Hewitt makes the experience personable, fast, and easy. The reps know their stuff and give great detail through the process.

CLAUDY
Because its been good to me always there when i need them and most of all they never lie and always on time.

RAMESHA
The preparers are VERY helpful, as well as insightful. They let you know exactly what to expect.

JABALIA
Really good

LAKISHA
Friendly customer service

JOANNIE
I've been with Jackson Hewitt for about six and seven years and they have always done my taxes with no problem fast easy beautiful customer service I can ever change to any other company I really I'm satisfied with Jackson Hewitt and their services

JOCELYN
I never had a problem with them

LATANYA
Service was awesome

ARESHA
Because Jackson Hewitt helped me out alot with my taxes thanks to lovely ladies over on West colonial Ms. Nettie she always kept my taxes good. And always work with me with any questions etc.

VENTESIA LANAE
I have been getting my taxes done with Jackson Hewitt for the last 4 Year's you guys have made it extremely easy for me also you never let me down

QUINNESIA SHAMARE
Because there good an very professional an make you feel good because there customer service is great

VENITA
It was very efficient.

SHALANDA
Because they are always giving great service

MARY
Because of the courtesy

JACK
Because the agents are fast and knowledgeable!

LISENGA LAURA
They are fast and very efficient it makes filing taxes effortless

JAMES
Very fast service great help very friendly people to help you get the service you need

CALLIE
They were very helpful and answered all questions I asked.

FALONE
Good Customer service

MARCIA
Been with them for 9years they're the best

GARY
You provide excellent tax services.

JOSE
Great service and fast!

SHATAVIA
Fast and easy

CARMESHIA
Never had an issue with them since i've Filed my taxes and always got my refund back round the time they say I would and the employees are not rude.

GARY
Friendly

SHANTIEA
They friendly very helpful and the help you understand what there doing and make sure you satisfied I love Jackson Hewitt

NATHACHA
Very respectful

ANDRE
Jackson Hewitt, hires very qualified personell. They have prepared my taxes for almost twenty years and never one mistake. That's quality service. Thank you. The staff is always friendly an listens to our questions, and we feel we get an excellent value for the work preformed.

OLIVIA
Good prepares

DONNA
Good service

YESENIA
Cause it was fast and easy and very friendly

EBONY
Great service and helpful

ELIJAH
I was in and out in ten minutes

SANDRA
Very professional and accurate

SANDRA
Been with them for many years. And have never had a problem

JONATHAN
They do amazing work

ANTHEA
The service, timing, and the knowledge of my tax preparer was absolutely phenomenal. The best experience I've ever had.

ANDREA
Calvin very sufficient ND friendly

TRAVIS
We have used Jackson Hewitt for many years now, and always feel very confident with your services. The tax preparer who assists us is always friendly, and very helpful. This year a new person helped us an he did a great job. Very professional, yet personable and friendly.

SHANIECE
Because of there wonder customer service and they employees was very helf

JEFFERY
Friendly staff Welcome to Jackson hewed

JELAN
Amazing customer service and quick and easy.

CHARLES EDWIN
Great customer service and acknowledgement of tax filling

SHARAY
I have been with Jackson Hewitt for over 14 years and I will always come back they treat the customers great

JOYE
For the past four years, you have done my taxes with efficiency and professionalism. The customer service has been great as well.

AMANDA
Yes, love Jackson Hewitt

PHLISIDA LIRMA
Miss Smith is the best i never had to worry about my taxes because this location is the best!!!

ANGELLA
I been with, Jackson Hewitt for about fifteen year.

JONNITA RENEE
The people are extremely wonderful.

SANEA
There kind nice get u in and out on time friendly place nice service

ANN
Friendly

TIJANA
Costumer service was great all my questions where answer to my understanding and the service was quick and fast I didn't even have a long wait

VONNIE
They are friendly and handle business accordingly

KYNA
They were quick and friendly. Great atmosphere.

PARIS
I have been using the office for about 4 years. Always the same smile

MONIQUE
Great service!!

SHANTA BRIANNA
Great customer service, friendly environment and people who actually want to work!

MIARA
Nice and professional

CORDERO
Because the people that works there are great and very helpful and informative and nice

NATHACHA
Reliable and friendly service

LATIA
The job was fast and right.Your staff were very helpful.They were not rude at all.They did an good job

CHARMANE
Because I been going for years and there fast n accurate...and pleasant...

ROSE
Extremely likely

SHAQEATA
U the best

TYESHA
Reliable trust Accurate, knowledge Fast convenient, locations, the workers are really nice and friendly

JOSE
Have not received any funds in card when it was approved for 1hour

LISENGA LAURA
Ive been to the same locations for multiple years and they treat you like family! Professional and quick

JACK
Good People kind an friendly

LATONIA
They are good

LEONARD
Refund advance is not credit based so there's more of a chance to get approved

ERRICKA SHANICE
They are very professional and get the job done the correct way

SHAKEVYA
Great customer service. You get your refund back fast. Your guaranteed to get back what you deserve

ADELL
The service is awesome I wouldn't go anywhere else and people are friendly

VENITA
Marqueda is always very informative about the different options that are best for me.

ENISHA
They were prompt with great customer service

NICOLE
Because it was my first time that it somewhere else to my taxes I was nervous at first and the lady made me feel very comfortable and welcome

DOROTHY
Awesome staff very friendly and helpful

MADELINE
Been doing my taxes with jackson hewitt for years! Extremely excellent service never had any problems always on point with my refund and with a quick advance loan!

BRANDI
I love them I go thru them every year for the last 7yrs

LAVITA
They are not just tax prepares but make you feel like you have a friendship with them, gives you accurate information about your taxes.

LASHERRIE B
Accurate good prices Great fast service Kevin is great

YARBOUGH LATRICE
Very likely

JHONTAE CHARRON
Everything was amazing

RAIESHA
Because you all have excellent customer service and move in a timely matter. Always greeting with a smile.

CHELSEA BLAIR
I have been going to the same girl Netti for almost 9 years. Every time I go, not only does she help me handle my taxes promptly and fast. We share pictures of our babies and what the year brings, not only is she great at making your taxes easier. She also makes you feel welcomed.

SHANIECE
I liked the service

ALANA DESHAWN
My tax preparer is awesome. Great service and friendly. Always accurate results.

KINDRA
Great service

KIMNEISHA
Always friendly and attentive

STEFFANY
I've been with Jackson Hewitt since I started doing my taxes.Its a great company and i love it.

ALEXANDRENA
Been going there for years allways fast service sister nattie is Allsome allways a Blessing !

FE MACEDA
Very helpful and explained everything and the lady who assisted me was very nice

JESSICA
I love their energy they give they're very polite and answer any questions I have

NICOLE
Very good company to file with

YINABETH
Been a customer for over 20 years never had a problem

BARBARA
It's a good service tax system and they very are polite people

BIANCA
Have been going here for 7 year now and they have always been friendly and gets you in and out at a timely matter. Plus I have gotten to know the people at my location very well and it feels like family.

FERNANDO
Friendly, Excellent Customer Service

DEMARCUS
I been doing my taxes for 3years with you guys very good and nice customer service they will help and answers any questions.

SCOTT
excellent service fast and kind

TERESA
Because they care about the clients and to make sure that the client gets what is owed to them

CATRELLIUS
Great service Netty

JASNIQUE
Because they have great customer service and they also give you an good cash advance

KRYSTLE
They are so fast and friendly.

ALBERTO
Did a good job with the taxes for

TRAVIS
Have used JH for many years, always very satisified with customer service.

THOMAS
They are very professional

RASHAWN
Because they really did a great job in explaining tax laws

FANTAZIA
They very helpful and walk you through things and make sure you understand what's happening while they doing your taxes

CHANDRA
The workers are very pleasant and enjoy their job during a very busy time like preparing taxes

EMILY MICHELLE
She was nice person

CAMISHA
Great and quick service. I always choose Jackson Hewitt because they are reliable and trustworthy

CLAUDY
Good

VINCENT
Everything accociated with your taxes is now easy and comfortable. I thought I would go through *****.

DUTCHES RENAE
Great customer service and super easy

NIKIA
They take there time on the return or your taxes and their great customer service

BRITTANY
It's a very good tax service and the staff is wonderful

LADAWN
Tax consultant was excellent

MARKIVIA
The service was fast and quick the employees were nice friendly

ANGELICA
You guys have a nice staff and wonderful work skills that benefits your company.

CRYSTAL
Staff was very helpful and professional.

LAWRENCE T
Does great business and are very friendly

DEBORA
Quick and gets u the max

TIFFINI
I love going there to do my taxes staff very friendly

AUSTIN
They're very nice and helpful the lady that helped me was very helpful and tried to get me as much as back as possible

FITTA
They workers are very nice and very helpful

TYREE DESHAWN
Great place and the workers are so nice they get your your money worth I'm going back

VIVIAN
I file my taxes with Marqueda and everytime I know it will be accurate and I'll get what I deserve.

JONATHAN
Because their patients and they know what they're doing

JANESHA
The environment was friendly.

CAROLYN
The staff was very knowledgeable and helpful. They were kind and pleasant.

ROLANDO
Professionalism and the friendliness of the staff. I also like the fact that I didn?t have to make an appointment.

ALICIA
Great customer service

LAKAY
Staff is very friendly and efficient with preparing taxes and answering question regarding preparation.

SAAD
Good customer service

JOACHIM
Because Jackson Hewitt is the best tax service in United States.

KEASHAWNA CATREECE
Because The People Was So Nice And Polite And Made Sure I Was Taken Care Of And I Was Very Pleased With The Service.I Will Be Back Next Year For Sure.

ANDREW
The People are very reasonable and are actually willing to help you.

NICOLE
I received excellent service from the Prep agent, whom verbally walked me through the entire process.

JUANITA SIKES
Fast friendly

ROBERT
I have uawd JH for several years and my preparer is always pleasant knowledgeable and efficient.

SAMANTHA MICHELLE
Always patient with me. I love my go to person, she?s always honest helpful and patient.

SHARON
Great customer service

LUCILLA PINCKNEY
They are courteous and efficient. They are well versed with the tax laws.
YOUR TAXES AND SAFETY MATTER
Save your spot by booking today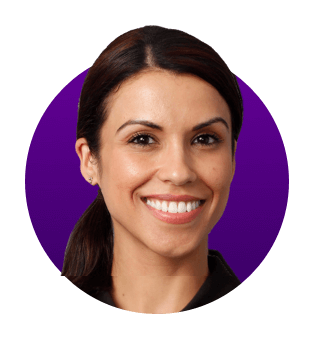 Why Jackson Hewitt®?
WE'LL MAKE IT EASY
We do the work so you don't have to worry. Open late and weekends, no appointment necessary.
WE'LL FIGHT FOR YOU
We're not tax machines. We're Tax Pros who are happy to answer all of your questions.
WE KNOW OUR STUFF
We'll dig deep to get you 100% Accuracy. Maximum Refund Guaranteed.