Miami, FL Tax Preparation Offices
18459 S. Dixie Hwy
Open 12:00PM - 4:00PM today (local time)
View week
Call us on (305)515-2429
SERVICES AVAILABLE
Se habla Español
Refund Advance
Drop off available
Find an office with a particular service
HOURS THIS WEEK
| | |
| --- | --- |
| Monday | 11:00AM - 7:00PM |
| Tuesday | 11:00AM - 7:00PM |
| Wednesday | 11:00AM - 7:00PM |
| Thursday | 11:00AM - 7:00PM |
| Friday | 11:00AM - 7:00PM |
| Saturday | 11:00AM - 7:00PM |
| Sunday | 12:00PM - 4:00PM |
Reviews at this office
What others are saying..

TABITHA L
I go to Jackson Hewitt every year for my taxes and I haven't a problem. I LOVE YOU GUYS!

DONNY T
Service there was awesome!

CRYSTAL C
I always get the best service and have a better understanding on how I get the best refund possible.

NAYDA
Great customer service. Friendly staff who care about your needs. Left with a smile on my face can't complain. More people should have friendly employees like you do

TARSIA N
The process was quick, easy and the staff was super friendly. They made this an enjoyable experience.

BOBBIA I
Because we've been going to Jackson Hewitt for the past 6 years because we feel we received the best service possible.

MITCHELL
It was a great experience and tax preparer did an excellence job preparing my tax return. I would refer my family and friends to go to Jackson Hewitt.

VANESSA
Great customer service!

KAMILLAH
I've been going to Jackson Hewitt for years and as usual my preparer was professional, friendly and informative.

IDALMIN C
I have done my taxes with Jackson Hewitt and I'm very satisfied with the work well performed as well as the fact that the representatives take time to answer any and all questions I have regarding my taxes. Extremely pleased with their knowledge, professionalism and how they treat their customers.

LOTTIE M
I had no problems getting everything done the service was great and it did not take long for them to have everything done

FORIST V
We have been coming there for the past couple of Years and the Service has been Flawless. Tim has explained everything to us clearly and helped us understand everything about the Filing. We will always come back and always recommend Jackson Hewitt to everyone.

CRYSTAL R
Reliability: Trusted Name, I can depend on the company to do exactly what they have been doing for the past years. I know what to expect: Knowledgeable Workers that candidly deliver top rate service and Flexible hours of operation convenient for my schedule.

GLORIA D
Efficient, friendly service. I normally receive a telephone call that my forms are ready for my signature within two days after I leave appropriate information.

NICOLAS ANDRES
Muy buena atenci›n, muy profesional

NELSON
Tienen un alto nivel de conocimiento son los œnicos capaces de solucionar cualquier problema

LA SHANDA C
For three years in a row, Jackson Hewitt Tax Service has provided me with quality customer care with efficiency. Prior to my appointment, I am informed of all tax related documents required, during the filing process, each electronic form is explained to me,

RICHARD N
The office was and always been very professional and efficient.

MICHAEL
Fast and great service. Convenient hours.

RENALDO
Because the Rep was very nice

AMBER
Because their fast, reliable and nice people working there.

THOMAS
The professional atmosphere and kind helpful staff

VANESSA
good experience

DEMETRIA
Great service

TASHA
Fast service helpful with needed information. Didn't waste any of my time.

TARA
This is the best tax service I have ever use you get your tax back on time and the people are very friendly and help

LATREVIA
I've filed with Jackson Hewitt for the last 4 years and customer service is always Great!

JOHNEISHA
They fast

SADE
The service is always great. They are very helpful , fast and friendly

GLENESHA
Great service and very professional people

JALEESA QUINELL
I can say the employees was nice, friendly and helpful.

TABITHA
I have been with Jackson Hewitt for 15 years and I never had a problem with my taxes I been very happy ever year.

FRED
Been with jackson hewitt since i was old enough to file..they're family

COURTNEY
Great customer service

NICOLE
Faster refunds and they also get more back in tax money. Also they have great customer service and the holiday loan is great as well.

DENISE
Very friendly. They help me understand my tax questions and options

LORRAINE
Convenient and fast service

JOEL
Since I've turned 18 years old I have been working all year and every year I file with JH. I'm 23 now, & have never had any issue with JH. Great employee Maria at the cutler bay, FL office!

BEVERLY
Accurracy and their speed

MICHAEL
The service is great an fast. Biggest refund i ever gotten back. Professional service

YULEYSYS
Been a client since 2007

TASHAWN
I think they give great service this is my second year going and I haven't had a problem at all

PATRICK
Good service,no waiting.nice people.

GREGORY
I like the work they do

BRAIN
Good service the way they handle my taxes and treated me.

FELIPE
It's good service and the people are very nice

BOBBY
Great at doing taxes

JESSIE
Excellent service.

VICTORIA
I've been going to JH the past few years & I love how the staff explains how my taxes are being prepare

TERRY
Quick Great Service Polite Helpful with advice on issues

MIRITZA
It's was great

STEPHAN
Great job

PATRICIA
Always kind, accurate, professional service

WILLIAM
Because we have been going there for years and we receive great service every year and that's why we return.

TAMARA
Very professional, she explained and walked me through step by step. She answered my questions professionally and to the best of her ability.

RAMON
fast service and reliable refund with a low tax service fee..

BOBBIA
Always great service & great people been coming for years

CALEB
Was very professional, easy and fast service. Plus the advance help a lot if you qualified. Do not have ANY complaints at all!!!

FORIST
Excellent Service and Honest answers. Always Truthful and Trustworthy.

JASMINE
The reason I WOULD recommend Jackson Hewitt because the tax agent was very nice and explain everything as he was doing my taxes and also So I can know what I was signing very friendly orientated

BRYAN
I have been there for years and you always do a great job.

DAVID
very efficient and polite

MILLIE
Good services very helpful understanding answer questions promptly

SYLDA
Best on the business

TABATHA
Good communication, explain everything we'll work very fast and a very nice gentlem

DURIEL
Great customer service and you get your money with no extra problems!!

CORTELIA
Very nice staff.

ELISA
I have been using j hewitt for at least 15 yrs now. They always treat me with professionalism and explain everything to me and let me know my best options. I will continue to use them for future

JENNIFER
Because the company is the best..they know how to treat other customers well how there were suppose to be treated. And I will will recommend to others as well to Jackson Hewitt.

JOSEPH
I understood all detail information told to me concerning my tax experience .

JOHN
I have been filing my taxes with Jackson Hewitt for years because they know me. They know my family and they treat me like family! I recommend everyone I know.

CHRISTOPHER
They were helpful and quick

LEAH
Very good customer service, very fast, and the workers were very knowledgeable about how everything worked. I?ve already recommended my family and friends to do their taxes through you!

ROBERTO JOSE
I?ve been with them for years never had any problems.

NAIM
Quick, friendly and GREAT SERVICE..... only gripe I have is you have to have exact change when you pay

TRACEY
I love the way they do business. I'm always in and out and they explain everything more than once.

JEFFREY
good service

FIDEL
Trabajo en un warehouse con cientos de personas con poco experiencia ya q llevan poco tiempo en el país. Necesitan de q alguien los guíe en como y donde hacer sus taxis por primera vez.

ANDREW
Tim is a great fountain of information about taxes. Would recommend him to anyone

REMUS
Jackson Hewitt know their stuff the staff is very helpful they're fast and to the point they show you everything that you need to know they help you increase your return they go over everything thoroughly and precise I recommend them to everyone

CHRISTINA
Great service! From the receptionist to the tax preparer, Timothy McGrane. Tim was very informative and personable.

EBONI
They do a great job and i love the nice associates there ive been going there for a couple years

JUAN
Great service

JAMES
Because it's a very professional business and is one of the best places to go for taxes

FLOR
Good service

LAKEISHA
The staff is so friendly, you don't have a long wait time. They value your time. Favorite for the past years has always been Maria.

NICOLAS ANDRES
Muy buen servicio, muy prefesional

TAMIKA
The service is prompt and efficient. The staff was very professional and went out of their way to help everyone.

KERRY
We got great professional service from Maria Rendon at the Cutler Bay location

SHANTEL
Great service

JOSEPHINE
The people who do the taxes in this office (been there for 3 years in a row) are extremely friendly and personable. I like the ability to go over my information in a secure location like an office and not a kiosk with a shower curtain as a sense of protection.

NELSON
They are great and very organized. I love the way how they make it so simple for me.

EMILIO
Great service

YOSDANY
Great services and very professional , Jonathan who helped us with our taxes was pleasant and made us feel very at ease

SHUMAN
Great help

MELANIE
Very nice staff - thorough and detailed and accommodating to our hours of availability

CEMROY
Rep was extremely professional and courteous I will recommend all my friends to come get taxes done at this branch

VENESHIA
Excellent service. Knowledgeable representatives. I have been getting my taxes prepared there for years.

TARA
I have been with this company for the last past 6 years and they have always been a good company to me and my family every tax se

AMBER
Their just great

GLENESHA
Very professional but the wait time is rediculous

ROSHELL
The people there are very kind and helpful especially the guy who I go to each year. Jim

JESSICA
Staff was very courteous and friendly

NICOLE
The service was outstanding and they also give back the highest tax refund .

NAKESHA
Friendly service. The tax preparers took the time to explain in detail about my return and the options that I had when receiving my return. They really made me feel at home.

ARNITRYCE
Great service

VELMA
My experience there that would lead me to recommend Jackson Hewitt is because they have very nice and patient service. Also is well organized and very helpful employees there. I feel also that they gave me my best refund compared to other competitors.

EVELYN
I?ve been with JH for 10 yrs

SHAQUENYA
Jackson hewitt provide A1 customer service, the preparers are very knowledgeable, and patient in answering any questions I have.

DELORES
They have ur back

LASHER
It's a good place to file

TENIKA
The services are great and convenient for people who need the financial help around the holidays and into the new year.

IBIS
Great customer service. Wait time is not that long. Advance was instantly.

TANGELA
They try to give u the most of your money

ROY
I would recommend Jackson Hewitt to family and friends, because the service was very helpful and knowledgeable when I left i knew my taxes were done right. And my preparer was prompt and precise and very nice. Great customer service.

VERONICA
Every one was great and is a great company

KAYLA
Jonathan helped me a lot through my process to get an advance he was very patience and informative with me I would definitely go back and do my taxes with Jackson hewitt

RASHAWNDA
The service was great

VALERIE
Good Service

KAREN
Service was very efficient

BRENDA
Because they are helpful and nice

JAMES
Very friendly

SHARELL
Great service

TAKIA
The tax preparer are very nice and helpful.. the really make you feel comfortable

LAWANDA
Jackson Hewitt is the only place I've filed my taxes in 19 years. Very professional and effective. They care about the ppl.

CLARESSA ANN
They tell you everything you need to know. Explain it step by step

GREGORY
I love how you work for me every year

EBONY
The fees are affordable, accuracy, and many options to choose from. They give a guarantee.

LASHAUN MEREDITH
Because of their genuine personalities and efficient service.

ROSMERY
Great customer service and emp

NAOMI
Jh make sure I get the maximum ref

KWANAIYA
GreT customer service!!!!!

BRAIN
gave me great treatment

VICTORIA
Very pleasant experience

DENISE
fast service and very friendly. Answer all my questions

SHAKIYLA
Because they are very professional and try to get you back an very big refund

WILLIE
Great service reliable always trying to get me the most money they're reliable plus they make you feel comfortable always smiling. I never been to a tax professional where they treat you almost like family I think God for Jackson Hewitt I have no problem with giving them five stars and two thumbs up.

MARIEL
The appointments are easy to get and super flexible. service is fast and Tim was super knowledgeable! Great job!

DANIELLE
My tax provider ( Tessie Bolet ) help me so much to making sure I under stand everything went through every step with me. she was great...

TERRY
Excellent helpers Quick Lots of options Friendly

GWENDOLYN
Very good service nice people work in the place

DOMINIQUE
The person who helped me Tim, knew exactly what he was doing and I'm so thankful. So of course I'd recommend my friends etc.

TINA
I love the why that they take there time, with me in also not taking to long. I love it.

YVETTE
Great customer service,friendly and knowledgeable about new tax deductions with recommendations..

ELIJAH
Because have filed my taxes with them 100% money back..

BOBBIA
Because I've been constantly pleased with the service I received

RAHSHEBA
The gentleman who did my taxes was very knowledgeable and answered all my questions, and he was very friendly

FORIST
Over the Years of Using, I have Never had any problems or issues with Jackson Hewitt.

DOROTHY
I have been going to jackson hewitt for years and i have never had problem with my taxes and the tax providers are nice and pleasent

CARLOS
Buenos servicios,excelente atención y profesionalidad y sin demoras

RONMAR
Through all this years I have being doing my taxes with them I have always got a great service

RENITA
My daughter and friends and more

EMILIO
Good service

WILLIAM
Real professional they know a lot about what to look for when doing your taxes and what they can help you with and what you need

MARIA
Because they know how to do their jobs and their are so friendly that's why I have to come back

TASHANA
I would recommend Jackson Hewitt Due to the fact of accuracy, knowledgeable accountants,friendliness, clean and open environment. The atmosphere was quite positive as well.

LAWANDA
Its fast and easy visit.

DOUGLAS
Been going for 15 years always good service

CURLEY
Been going there for 17 years,and I love when a mistake is found they solve it grr of charge.

NORMA
Great service Garth#

KATHLEEN
great employee

ANTOINETTE
I would recommend Jackson Hewitt to a friend or such due to the fact that Hewitt manages to explain things in a clear format

PEGGY
Prompt and professional customer s

ANTHONY
My mother and I have been going to Jackson Hewitt for years. The customer service is great and itÕs never a long wait.

ANTHONY
Very knowledgeable and eager to explain and help their the best and I look forward too coming back next year!

TAMARA
I have filed with Jackson hewitt 2 years in a row so far and each experience has been very professional. They are always polite and they explain everything to you in full detail.

EBONI
The best and fast service ever Tim is amazing at what he does

ANITRA
They are quick and you get your returns in a short time period.

ANGELA
Quick & easy

TABATHA
fast and efficient

JASMINE TAMIKA
Tim at jackson hewitt was very helpful it was my first time there in first time filling an he helped me thur everything in explained everything to me in every detail in i will be going to Jackson hewitt every year.

OSWALDO
Convenient service at a reasonable pr

TAMIKA
Fast , easy and great customer service

PEDRO
The staff are very helpful and quick. They answered any questions that I didn't understand, so yes I would recommend to anybody.

KALISSA
Great service. Very helpful and friendly

MELISSA
Good job

ROGER
Quick easy and fair

TIMOTHY
very

CEMROY
Very knowledgeable about my tax situation and concerns the presented

PATRICIA
Reliable and fair pricing

CARLOS
Happy with the process

VALENTINA
The lady that helped me out was very knowledgeable about everything she was doing and had an answer for all of my questions, she made the process very easy and fast.

JEFFREY
Great customer service..Ms.Tessie was excellent in providing great tax services.

SHERROD
I received good expert service.

DORA
very reliable , I never had any SS Tax problems since 8 yrs ago that I'm doing taxes with you representative Mr. Garth Brown

TARA
The staff was very friendly and helpful and new what they were doing

DAVID
Easy to get an appointment online. Honored my appointment time at the exact time requested. Very knowledgable and helpful.

RAPHAEL
great service!
YOUR TAXES AND SAFETY MATTER
Save your spot by booking today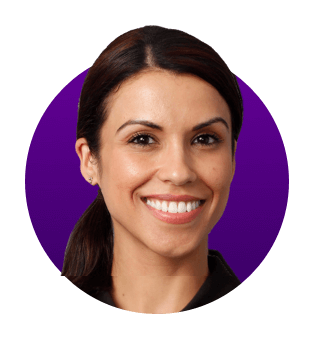 Why Jackson Hewitt®?
WE'LL MAKE IT EASY
We do the work so you don't have to worry. Open late and weekends, no appointment necessary.
WE'LL FIGHT FOR YOU
We're not tax machines. We're Tax Pros who are happy to answer all of your questions.
WE KNOW OUR STUFF
We'll dig deep to get you 100% Accuracy. Maximum Refund Guaranteed.