Jacksonville, FL Tax Preparation Offices
7200-6 Normandy Blvd
Open 11:00AM - 7:00PM today (local time)
View week
Call us on (904)299-3040
SERVICES AVAILABLE
Refund Advance
Drop off available
Find an office with a particular service
HOURS THIS WEEK
| | |
| --- | --- |
| Monday | 11:00AM - 7:00PM |
| Tuesday | 11:00AM - 7:00PM |
| Wednesday | 11:00AM - 7:00PM |
| Thursday | 11:00AM - 7:00PM |
| Friday | 11:00AM - 7:00PM |
| Saturday | 11:00AM - 7:00PM |
| Sunday | 12:00PM - 4:00PM |
Reviews at this office
What others are saying..

TIMOTHY T
Have had very good service through the past six (6) years.

DAVID S
The preparer was very nice and showed us everything he was doing.

DONALD L
The supervisor is the one who filed my taxes for me and he was helpful and gave me alot of advice and tips...I feel he did his job very well and took the time to make sure everything was done correctly...

JOE
We have had our taxes done with for so many years I can not. say when it was.Iam 65 years old now.Thankyou

DEBRA S
I was very pleased with the service I received

VALERIE D
The agent was very knowledgeable, professional,and effecient. He was able to answer my questions with clear and concise answers.

RICHARD C
Susan Gunn was very polite and precise in doing our taxes and explaining everything in detail.

DAVID N
fast arcuate and friendly servics, by Mr Raymond

MICHAEL R
I recommend 2 people on how a awesome job you guys did thanks for your help

STEPHONE L
It was a quick process and they was helpful in explaining information I didnt know.

TAMEIKA
Been a customer for 13 years

CHRISTOPHER
Very well organized and very knowledgeable in there work

SHANIKA
Excellent customer service

JOSEPH
Because y'all did a awesome job

LUIS
Associates are well trained and very professional.The time was excellent and fast. This was a great move and maximum return at a fair price.

ASHLEY
Sometimes you do have to wait but for the most part they have always gotten back the maximum refund and have always been correct never had any issues getting it back

JASMINE
It's associates like Ms. Strickland that makes filing your taxes easy. She was wonderful.

KIANA
The process was good just the wait was a bit tidious

DAVID
Always great at what they do. Fast. Accurate. Friendly. Always treats met like family.

ANDREA
Bro sweet service

ANDREA
IT WAS THE BEST SERVICE EVER

JOSLYN
Professional, courteous and knowledgeable staff... Willingness to help and gave understanding to what to expect next in the process!!

WILLIAM
Great customer service

KRISTY MAE
I have had great service for the past couple years

FRANCINE
Nice service

CHIQUITA
They are very nice and they help you to understand everything.I will come back again

WILLIAM
They always take the time to go over every detail with you to get the best results possible. They explain all things such as fees and tell you the best way to file

SHAWN
Every since I came from h and r block I love Jackson Hewitt they have been fair to me and I'm very happy

JAZMINE
The customer service is so awesome and they really stand behind their words of working hard for the clients

CRYSTAL
Been customer for years

NATHANIEL
I have been with Jackson Hewitt for 17 years and had great success each time.

TAKEIA
They work is very good

MONIQUE
Iove JH even though the system scheduled me an Wrong appt 45 min from my house an they where closed... I was so upset an frustrated first time ever ... An I called the local one by my house an they made sure I didnt half to wait when I got there...

DURIN
I always get my total refund

KEITH
I love the service and y'all explain everything and go the extra mile to make sure that I get everything that I deserve

CATHERINE
Fast and courteous service. The staff was friendly and helpful also informational.

JAMES
Great service every time

ELEDRA
Consistency in tax prep

TORIA
Professional, organized

STANLEY
The tax preparer was extremely nice she actually carried on a conversation with us that wasn't only about taxes. She also was very thorough and made sure no mistakes were made. We were there for over an hour but it didn't feel like that because the preparer was so nice she made the time fly by!

VIQUAR
Great

JESSICA
The people are friendly and make you feel comfortable. I love the family atmosphere along with the cleanliness of your facilities.

SIEARRA
Good service

BRITTANY
Because I have used them now for 6 years and it's a nice and friendly place

JACKIE
We have used before

TIMOTHY
I really appreciated the tax preparer answering all my questions and taking the time to explain everything. I have already recommended your services to my friends

SHATEMA
The workers was nice and friendly. And they were able to give me the max refund

TASIA
Very nice people

ROBERT
You guys were professional and took care of me and my family in a timely manner

TAMMY
Great professional tax persons , year after year

BOBBY
Very efficient

ANDREW
Service is great

CHRISTOPHER
The customer service is fast and the process doesn't take a long time.

BATHSHEBA
Good experiences for many years

CAMRON
Great service all around and i was able to walk in with no problems on my taxes and i was able to understand how much id recieve back

JACQUE
Been using u guy for years never had a problem

ANNE
Quick and efficient

ANTHONETTE
I always tell people to go to jackson hewitt i go every year

WILLIAM
Because I trust there work.

PATRICIA
Very friendly reps in the lo nation I went to.

JOEL
The staff at 7200 Normandy Blvd was friendly and knowledgeable. Was able to take care of my taxes in a short time period without delay.

LUSHANA
Expertise in tax inf

GREGORY
Knowledgeable staff and accountability .

TAWNYA
First time doing my taxes my self great people and made feel comfortable

JAMES
Great service very friendly

DANIEL
Our filer, Mrs. Susan has been very kind and helpful each year. We enjoy getting our taxes done with her as she makes it quick easy and she actually talks to us as she is filing.

WILLIAM
It was very fast and friendly plus I received a huge return.and he checked all my options which was great

WILLARD
I was more than satisfied with everything but the wait when seated the process was fast and easy

RACHAEL
Susan Gunn at store 11433 who did my taxes was professional helpful and very sweet!

WAYMAN
Customer service, they know whom my family is when we walk through the door... They teach you/help you to understand your personal information, and they take interest in your families well-being... Time considerate

VENUS
The service and delivery was wonderful.

GARY
Very good service my tax preparer was real help ful

SIMONE
Extremely well and quick service. Explained everything clearly for my first time filing taxes. Very welcoming and had fun in doing so.

ROBERT
The Staff is very friendly and helpful. They answer any questions and handle all of your concerns.

TONIA
They are very friendly.

CADEZSHA
Never had an issue safe and fair ??

WESLEY
Raymond is a great tax preparer! He takes his time and make you feel welcome.

ROBERT
Tax preparer very knowledgeable and patient.

GILBERT
friendly clerk

CHRISTIE
Very thorough

DARRYL
Great customer service even when understaffed, and there is coffee. Missed my appointment and still was taken care of in a fair amount of time.

ALEXIS
Great service help their awesome and very pleasant.I would perfer them to all my friends.

Ann
Knowledgeable preparer, up to date on current tax law. Friendly preparer.

JESSICA LYNN
They always take care of us

ANGELINA
Good customer service

NATASHA
Because your taxes are very important you can't trust any and everyone with your most personal information like you can trust Jackson Hewitt

KIM
friendly and helpful

KRISTY MAE
The staff is always friendly and I have great results every year

VIQUAR
They are very professional and November swiftly.They believe in getting you every penny earned.

WILLIAM
They have never stirred us wrong. Very nice and professional. We were not there long.

CHIQUITA
Because they is very nice and they give you a clear understanding about your refund.And they are fast.

MICSHELL
They fast nice and get the job done

MELISSA
Went on the first day of refund advance to the Normandy location in Jax, Fl... The manager was so awesome... She came out about 20 minutes after the walk in process started. She announced she was ordering pizza, brownies and cheesesticks for everyone. Also offered us bags of chips while we waited. There was already a good 20 people in there. Had water and coffee ready for us, turned the TV on to a station everyone could enjoy, informed us some people called out but she had more on the way.... Literally went above and beyond. I was there about 4 hours and didn't feel like it at all... Very happy with my experience there and really glad I went in.

SHEENA
The representative and manager were very professional and friendly. They kept us entertained while we waited. Also the manager had refreshments.

BRANDI
Very friendly and organized

ANDREA
they are fast and great service i love them and been with them for 5 years now.

SELENA
Everybody was very helpful and friendly...

TAKEIA
Very nice people

SHEREE
Ive been with them for some years and i always leave a happy costumer

SHAWN
The level of commitment and professionalism is unmatched i was a h and r block customer for 10 years i left them been with jakson hewit for 5 now and i will mot use anybody else

TALLY
Resonanle

NETTISE
Good experience and knowledgeable tax preparers

REBECCA
Good place to do your taxes and have people know what they are doing

CRYSTAL
All around nice people great day service

STANLEY
Our representative that did our taxes was so fast and professional

DEANGELA
They are very good with taxes

LIZETH
Extremely kind and knowledgeable.

SHANTORIAL
Fast, reliable and accurate

MELISSA
Friendly and fast

RAE
Friendly environment. The clerks know exactly what they are doing.

LAURA
They explain what you are getting and why

WAYNE
Never in all my years have i had 1 problem with filing taxes via jackson hewitt.

MONIQUE
Great service

SHAKAYRIA
Great knowledge of tax preparation. Answers all of my questions. They will get you back your maximum refund

APRIL
Customer friendly

BRINISHA
Every time I come in they are very nice and very helpful. They offer snacks and food while you wait. Great customer service

LESLIE
I've filed my taxes thorough Jackson Hewitt for 13 years now. I've always recieved great customer service. They have been very informative about any changes the irs may have made.

JESSICA LYNN
They are very friendly and professional

KAITLYN
Very nice and courteous. Not a long wait time. Provided coffee and water as well.

DENISE
I've been using Jackson Hewitt for nine years and I always have an excellent experience.

DENNIS
Because i like the service that i have received from them

SHONDA
I?ve dealt with them for years. They have always been extremely helpful

ALIAH
The workers there help you to get your best refund back and won't stop until they do.

DEJHA
I would recommend Jackson Hewitt to a friend because the people are nice, patient, and friendly. They also work with you with grace and respect.

ANDREA
11 years filing with you guys nothing but a good experience. Thank you

SHARON
Polite and knowledgeable staff.

LATOYA
Good customer se

DARRESHIA
Becsuse staff are genuine

DANNY
Very Courteous and Friendly.

CHANE
The tax preparer was very knowledgeable and professional. She asked questions to maximize my return as much as possible.

HORACIA
The service and workers were fun,fast, friendly and knowledgeable! She was very informative!

TEISHA
Eaay service

TORIA
Accurate preparation and courteous

ANGELA
Mr. Raymond was very kind and took his time to make sure everything was right.

ALETHEIA
Have used them for 5 years and never had an issue with my taxes. Always great service.

ANDREW
always have an accurate refund. The people are very friendly.

DONNA
Jackson Hewitt Associates are very attentive and professional. They do all they can to help you.

LAURA
Customer service is GREAT

SHARON
Outstanding professional service at a very timely matter, also friendly and helpful in getting your business done

JERRI
The tax pro was very helpful. She explained to me in full detail.

MARTELLIS
Excellent customer service, very knowledgeable & informative about various questions that I asked... I loved the experience! Will be back!

VERONICA
I received grea

RAVIN
She was quick and I understand everything she said a

JOY
I had a very pleasant experience

BONNIE
Because my agent was very friendly and helpful. And it didn't take her long

RICKY
This is my second year going through Jackson Hewitt, and there customer service is great. The process was quick and easy to get my estimate amount of my tax refund. Love the service and I would recommend everyone to let you guys prepare their taxes. Keep up the excellent service.

DALE
Because yall have good tax preparers they make you feel confident that they know what they are doing. They are fun and make jokes and are quick and accurate.

TROY
We have used Jackson Hewitt for more than 20 years and have always been happy with your service.

PATRICIA
It was fast and painless to get them done.

PAMELA
It's good job

FELICIA
My 2nd tax preparer, Raymond was able to fix a crucial error that was created by the 1st tax preparer when it came to my tax return. He was very professional, knowledgeable and knew what to do when it came to helping me in my situation.

YASMINE
Good service

JAMES
Are tax preparer was very friendly

ASHLEY
4i always do

GARY
She did very well, excellent!

RONALD
Great service

AUGUSTA
Dynamite!!! She did an amazing job.

WILL
Because it's a good place I've went to and I know how they work with people

SHAMBRA
Good

VANESSA
Great customer service

GREGORY
We are very confident in their knowledge and professionalism.

GARY
They are people with great knowledge to help you get all your money that is owed to you.

LARRY
We have been going for over 15 years because they are great.

JESSICA
The lady I spoke with for my taxes was very helpful. #Jackson Hewitt for life!!!!!

LINDA
Have been with them for 10 years always be good with no problem

WILL
I've been going there for 12 years and haven't had any problems. The tax preparer are always nice and helpful as well.

TOSHA
fast service and friendly repersinitives

ALEXIS
I would recommend Jackson Hewitt because the workers were friendly

VERDELL
Good service

FALANA
They have good customer service and they have good spirit about all them and they were very nice to us and the kids.

DARLENE
Exce

VICKIE
Because they are awesome. The get the job done! And take time and make sure that you get everything right

TALANE
In and out love it

HAROLD
Service

RAYNE
The agent was very helpful. They help each other while helping the customer. They don't like the customer to wait too long.

PATRICK
Very friendly customer service

BRITTANY
Very friendly

CARROLL
Very knowledgeable staff

ANTOINETTE
Great

ERICK
Great worker beautiful lady

JAMES
Great service

MISTY
She is great at her job. Very afficiant and great customer service.

MISTY
The tax perpare was very informative With the information that was provided to me and she gave me the switch and get without the tax perpare saying anything. She was very quick fast and accurate

THOMAS
It was very good in a task force was really really helpful and it was very very nice enable to good place to file my income tax and I will fight again this year

CHANAE
Customer service was great

LORETTA
Because they were patient and helpful and went above and beyond to get my taxes done.

DEBORAH
Service, friendliness of staff and skills as a team of staff.

TIASHA
They're very friendly helpful and get the job done fast and on time I received my money quick

WILLIAM
Been a customer for 13yrs. I've always been very happy with people who prepared my taxes very friendly and helpful.thanks alot

WAYMAN
Great customer service, feels like home..

WAYMAN
Great customer service, knowledgeable, and caring

BRANDY BERRY
They were great at explaining the different packages they were extremely nice and they seem like they really care about the customer

DEADRE
I go every year I lie the people work their always nice very respectful

ARRON
The service received was extremely helpful & my tax preparer truly did my taxes as if they were her own.

JERRY
The Representative Ray Murphree and his coworkers were very helpful and nice. They make us feel like home. We talked and laughed the whole time we was there. Thanks Ray Murphree for working with us and helping us out greatly.

STEVEN
Very good people friendly environment very attentive to detail

JAMES
Patience

JACOBY
It?s satisfactery plus

DIAMOND
Customer Service was great!

JOSEPH
Have been a customer 12 years and have been extremely satisfied.

ROBERT
It was a good experience and I got everything taken care of when I was there.

MADELEINE
Exceptional service! My preparer was fast, knowledgeable, and explained everything.

QUANESHA L
Good job

DEBRA
Courteous and quick

THOMAS
Excellent service.

SHONTA
I love the customer service as always. The tax preparer was very informative and answered all my questions.

HUNTER
Your tax representative was professional,informative and understanding of my concerns.

BRIAN
Great job

FRANCES
Ms. Pat use to do my taxes and I was told that she doesn't work here so Ms. Steward told me to come in and that she will take care of me and I was very satisfied with the serves that I received today.

NORMAN
Had a great experience usually do them myself but was confused with the new 1040 form. My tax preparer was very knowledgeable and helpful with understanding the new way

JOSE
I have been with company for 11 years and used the same person found out they not here but Miss Blevins was very helpful and professional with my return. She now has client for life she was great

JANET
Service was great

JOSE
Quick and looks very knowledgeable,

JANET
The person who prepared my tax return double checked everything and checked with someone when in doubt or to just to recheck her work. She also reminded me of the 50 dollar off email.

MARY
It was my first time going to Jackson Hewitt and the tax preparer Tanadya was very friendly and helpful. Tanadya is the type of person that you would fall in love with because of her awsom personality.

DEMETRIS
The service that i received today was amazing the tax perpare answered all of my questions

RICHARD
Great experience

MICHAEL
Good service

ROBIN
The office was very clean, the preparers where professional and educating at the same time.

MAGNUS
It was easier than I thought

WANDA
Due to being very professional and informative

JAMES
Knowledgeable and done in a timely manner.
YOUR TAXES AND SAFETY MATTER
Save your spot by booking today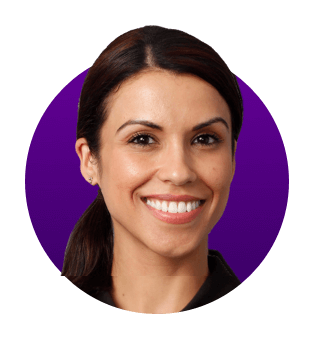 Why Jackson Hewitt®?
WE'LL MAKE IT EASY
We do the work so you don't have to worry. Open late and weekends, no appointment necessary.
WE'LL FIGHT FOR YOU
We're not tax machines. We're Tax Pros who are happy to answer all of your questions.
WE KNOW OUR STUFF
We'll dig deep to get you 100% Accuracy. Maximum Refund Guaranteed.