Crestview, FL Tax Preparation Offices
3351 S Ferdon Blvd
Open 10:00AM - 7:00PM today (local time)
View week
Call us on (850)682-0299
SERVICES AVAILABLE
Walmart location
Refund Advance
Drop off available
Find an office with a particular service
HOURS THIS WEEK
| | |
| --- | --- |
| Monday | 10:00AM - 7:00PM |
| Tuesday | 10:00AM - 7:00PM |
| Wednesday | 10:00AM - 7:00PM |
| Thursday | 10:00AM - 7:00PM |
| Friday | 10:00AM - 7:00PM |
| Saturday | 10:00AM - 5:00PM |
| Sunday | 1:00PM - 5:00PM |
Reviews at this office
What others are saying..

ASHLEY M
Ms. A. Moore was so wonderful. Everything was easy and funand I will definitely recommend her to everyone!!

LAKEANN M
I have already recommended your company to several friends and I hope they use your services. My experience was superior this year as compared to last years with customer service. Ms. Johnnet Brame is an asset to your company because she is friendly, efficient, professional and very sharp.

ALETHA D
I was taken care of in a timely manner and with respect.

CYNTHIA
I was treated fairly and the service was quick and efficient.

LORETTA F
Quick, nice staff, easy. Nothing else.

DANIEL E
Because it was a fast service and very personal. Everything was explained to is in detail. We will use this service again next year.

JAMES A
Great customer service very professional, organized

RICHARD S
You guys work fast and easy and are very helpful and were there for me when I was doing my first tax return

DAVID J
I answered this way because Jennifer Harden, who prepared our taxes was a wonderful and pleasant person to do business with.

GEORGE D
Bobbie the girl who helped us was so helpful and did a great job

YOEL L
Because of the great service,that's very hard to find know a days and the way she explained everything step by step ,very organized

COLLIN
They were very helpful and very nice. It was a very good experience. They made sure we had all areas covered. They made sure we knew all the information by explaining it very well.

ELIJAH
They provide excellent service and any questions I had got answered. It doesn't really take much time to do

ROBERT
Very nice. And super fast.

DAVID
because tierra mays had patience and understanding even though there was difficulties with the return

MALIK
because its fast and efficient, good customer service as well

KATRINIA
excellent service and explanations

MISTY
Good service.

GRANT
She was very patient and friendly, got the tax return done quickly as well.

KATRINA
Easier than completing myself.

LUIS
reliable, helpful, and is a repeat customer.

SHARRON
Very king and informative

TARA
Very helpful and very quick. She was very kind even when the computers weren't being nice to her.

JUSTIN
Marina was very quick with my return, explained the taxes and helpful/

MITCHELL
Been a customer for years, very quick.

CHRISTOPHER
I've used jh for 20 yrs plus I love jh

NICHOLE
Fast and friendly

WESLEY
Very helpful people and they take care of there costumers.

ALICE
the service was excellent and I did not have to spend a lot of time getting them done

JESUS
They are very nice and friendly and they let you know everything before they do anything. They are very trust worthy.

HAZEL
It was very fast and easy to file, and the associate was friendly and helpful

AUTUMN
Very helpful, got me an exemption for health insurance

JEFFREY
Great service fast

MAXWELL
Great service and Tierra was friendly and helped get everything I ne

CHRISTOPHER
My visit was very helpful she was very polite and thorough. She was very understanding that I had one of my sons with me

KATIE
Very fast friendly and efficient.

DESTINY
Awesome people very friendly answered all questions and put into terms we norms can understand.

CHRISTOPHER
Great Professional Customer Service.

MICHAEL
Return was done quickly and I was reassured that I got the most of a refund as possible.

KEITH
It was relatively quick and easy, everything that was on my return was explained to me. Happy with the service despite owing.

KENNETH
It was quick and painless, the associate answered all of my questions.

DANIEL
Marina was very helpful and I truly felt like she cared about me and my return.

DIANE
Quick service

CHARLES
It was quick and easy with both a 2016 return and 2017, and the fees weren?t crazy expensive.

JOSUE
It was quick and easy, everything was well explained and I got help with what the taxes will be next year.

KEVIN
I've used JH for about 20 years and have never had a problem with the IRS.

HEATHER
They make it very easy to file taxes.The workers are always friendly. Comfortable environment and non stressful.

KYLAND
I love it! I been with Jackson Hewitt a few years now.

BILLIE
They are very helpful and caring. They do a very amazing job.They are patient and understanding

CRYSTAL
paid less fees this year.

BRENDAN
They were very helpful in the procces of getting my taxes done. This is my first time doing my taxes as I am young and having someone to explain everything I need to know was very help. They were understanding and helpful as I learned and got my taxes done

JACQUELYN
My associate was very efficient and helpful

KEVIN
I've been using Jackson Hewitt for over 20 years. The people that help me have always been friendly, fast and helpful.

NOAH
Your employee that was working at the Crestview Walmart, was very helpful and he had great customer service, he answered all my questions and you could tell he took his job serious, I will be using this company to do my taxes in the future.

DAVID
Good people , was very helpful

BRANDON
She was great

DWIGHT
Was easy and friendly

KEYERA
They were fast and very friendly

ASHLEY
It's a really great company. The people are very friendly and helpful.

STEVE
very knowledgleable staff and freindly

JUNE
Very fast

ASHLEY
Very helpful

BOBBY
The are nice and when I was their I had no problem

LORI
Great service. The lady was every quick at filing our taxes and easy to talk. I would give her more than a 10 .she did a great job. Thank you

CHRISTOPHER
Because it was quick and The service was great and Beverly the One that done my taxesWas very polite and very helpful and answered all the questions that I needed to be answered and got me more money than I expected

DALTON
It is quick and easy and the people are very friendly

RACHEL
It was easy to get everything filed. I was asked maybe 2 questions and my tax pro took care of the rest.

MELISSA
Knows what they are doing

CHELSEA
Very helpful

JEANNE
Love thair curtuse serves

SHERREE
Very professional and friendly and answer my question

ERIN
Great customer service Whenever I asked a question they always answered me with honesty and they explain stuff to me about where I would understand

ASHLEY
She was awesome

SHANNAH
There fast and very friendly

TYSHAWN
They did a fine job

RICHARD
Great job! Very friendly and professional.

ANDREA
bc friendly service

ROSE
Roy was able to give me a discount on my taxes. It helped me so much, he's great!!!

AMANDA
Roy was very fast with my return this year. He was able to explain all that I had going on this year.

MARK
I had a lot to file. Roy was able to knock it out the park and made sure that I didn't owe anything. He helped me out a lot this tax season!

DANICA
Roy helped me understand my self employment obligations. He was really supportive of my business and encouraged me for a better year in 2019.

TREMAYNE
Roy was able to get my taxes done for me. I recently suffered from the hurricane in Panama City and have been down on my luck. He helped me out, Thanks.

TREMAYNE
Roy helped me out with doing my taxes for 2017 and 2018. Thanks again.

JENTRY
Bev is great and knows her stuff

JENTRY
Very helpful and friendly

GUADALUPE
My Tax preparer knew her stuff and was very nice and polite at all times

MICHAEL
We had a rough start with our return, but Roy was Mr. Make It Happen!

JOSHUA
This was a new experience. It seems OK to come to Jackson Hewitt for years to come.

JOHN
A little pricey, but Roy was worth it. He helped us understand why we were getting the refund we were getting this year. Thanks Jackson Hewitt!

DOROTHY
I sold a house this year and owe the IRS money. But, I know that my taxes were done right by Roy. He helped me understand what was going on with the sale and how it affected me.

WILLIAM
Roy got me back more money this year! I'm a happy camper!!! Thanks Roy!

ROBERT
Roy took the time to explain everything to us about our finances and return. Although we owe we will be better prepared for next year.

TIMOTHY
I won the lottery this year! I have money for a refund! Life's good!!!

FREDERICK
We made more money this year from cashing out bonds, and Roy took the time to help me understand our tax situation.

RANDY
I've been down on money for awhile now. I got the money I deserved from my tax return.

ANTASIA
Beverly explained everything to me

CARRIANN
Roy was great! Super fast return and he's getting back the money I deserve. Thanks again Jackson Hewitt!

JULIE
Friendly & Professional service. Beverly took the time to explain some options for my best return & services that were available for me.

EDWARD
We owe at more because Trump needs his wall. This is the last time we're using Jackson Hewitt.

JUDDY
Roy was knowledgeable about the both state and fed. He walked me through what was going on. He's great!

ALEISHA
I was displaced by Hurricane Michael and it's been rough. Luckily Roy made my tax return free of charge. Thanks Jackson Hewitt!

CARRIANN
Extremely friendly and helpful. Always get me in and out.

AMANDA
Hadn't tried before ....beverly was super nice an quick an describe everything in a simple manor

JASON
I don't know if all preparers are like the one we had. But she was extremely helpful and made sure you understood everything that was being claimed and why.

MAX
Well, our Jackson Hewitt Tax professional, Elizabeth, was awesome first of all. She was super helpful and polite and all around made the "doing of taxes" enjoyable.

FREDERICK
This was the best service we got from Jackson Hewitt we've ever had! Roy got us back a great return!

CHARLES
Me and my wife are happy that we don't owe anything this year. We have friends that weren't so lucky! Thanks Roy!

SUSAN
I owe the IRS! But, Roy took the time to explain my taxes to make sure I get back a return next year.

JEREMY
For all the help that I received very professional did what I could do to better help me get more of a return she went out of her way to help me out I appreciate it

ROBERT
Friendly knowlagable staff.

JOHN
Roy helped me get the money I needed to get for my hard work! I will come back next year...

JOHN
I hope I get this shmoney! Roy's a real funny guy!! Thanks for doing my taxes.

CHRISTOPHER
They get the maximum on my return every year, and always provide helpful information on how to improve my return next year.
YOUR TAXES AND SAFETY MATTER
Save your spot by booking today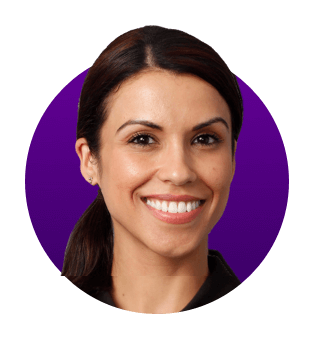 Why Jackson Hewitt®?
WE'LL MAKE IT EASY
We do the work so you don't have to worry. Open late and weekends, no appointment necessary.
WE'LL FIGHT FOR YOU
We're not tax machines. We're Tax Pros who are happy to answer all of your questions.
WE KNOW OUR STUFF
We'll dig deep to get you 100% Accuracy. Maximum Refund Guaranteed.