Crestview, FL Tax Preparation Offices
2223 S Ferdon Blvd
Open 9:00AM - 7:00PM today (local time)
View week
Call us on (850)683-0040
SERVICES AVAILABLE
Refund Advance
Drop off available
Find an office with a particular service
HOURS THIS WEEK
| | |
| --- | --- |
| Monday | 9:00AM - 7:00PM |
| Tuesday | 9:00AM - 7:00PM |
| Wednesday | 9:00AM - 8:00PM |
| Thursday | 9:00AM - 7:00PM |
| Friday | 9:00AM - 7:00PM |
| Saturday | 9:00AM - 5:00PM |
| Sunday | 1:00PM - 5:00PM |
Reviews at this office
What others are saying..

MARCELINO G
They're friendly, they understand, they know what there doing and answer any questions you have if they can. There's always good friendly people that work there they are funny and awesome.

MELISSA A
I have been doing my taxes with y'all for 17 years. I tell everyone to come to Jackson Hewitt.

CHRISTY C
Everyone working in the Crestview, FL office has always made me feel so very welcome and has always had the most helpful attitudes to every question I have about different tax deductions and how the tax process works.

BENJAMIN D
Always wonderful fast and accurate we have been here for years never a problem We love this place

ROBINSON J
I loved how professional the lady who helped us was! She was awesome and you can tell that she knew what she was doing as well as caring about her customers.

PAUL W
Ms. Shirley Perring is a very professional, preparer and we liked the service she rendered. We had an appointment and she was very prompt. She was fast and very courteous to us.

BRENDA S
The lady was very helpful and courteous.

PAUL A
Very helpful accurate and fast

STEPHEN
Jackson-Hewitt offers fast, friendly and accurate service.. The agents truly care about the customer. A rarity in your industry.

SCOTT R
Our preperer was very pleasant.

KAIS
Great service

ROBERT B
They took their time to explain every detail of the return. Plus they were very friendly.

DENNIS E
The service was quick and like the last three years, so nice to understand the process

SCOTT M
Service is always above and beyond! We have been going to Shirely for a few years! Always does good!

FRIEDA L
Ms. Perring is professional, and I trust her work to be accurate. The office here has prepared my return for several years now, and each year it is handled in such a way as to inspire me with confidence.

LAWRENCE R
very efficient and professional

WENDY
Very helpful and informative. Answer all of my questions!

HOLLIE
Great customer service

ASHLEY
Excellent service

MELISSA
Very friendly and professional

FREDRICK
I go back every year and I have never had a issue in getting my taxes filed and processed quick and effectively.

KEVIN
Fast easy convenient . They are thuro to get you the best refunds

BRIAN
They are very nice people and they help me get some money back

CHARLES
cause there very awesome people,they got my info n taxes done in great timming an they new everything of what to do n handling my taxes,thank ya much..

KEVIN
Jennifer was extremely helpful and very professional.She showed us the exact amount of benefits we qualified for and explained the inns and outs of our refund. Memorable experience that made us feel comfortable and welcome like spending time with a good friend.

AARON
We have gone to jackson hewitt for the last 3 years, each year the person helping us is always super nice and answers all our questions. They make us feel confident about doing our taxes

MEAGHAN
Great and fast service

AMANDA
This was my first year filing with a company. My tax pro was Luxary Nichols , She was amazing ! I brought my one year old daughter with me and she was acting up , Luxary took her time and was extremely paitient with me ! She told me it was okay and made me feel extremely comfortable. Thank you so much !

LESLIE
my tax preparer was very patient and through with my return. she didn't rush. She was very kind and treated me with 200% respect.

DENORRIS
Tiara was very nice and understanding. She really took her time to explain my options.

SONYA
Everyone was fast and efficient. Answered all my questions with a smile and perpared my taxes in a timely fashion.

CHARLES
She was very courteous and helpful. Crystal is a perfect fit for Jackson Hewitt.

Michael
She was able to articulate complex tax questions into basic terms and was genuinely friendly.

MATTHEW
Preparer is very knowledgeable and patient. Able to explain my situation.

ERICA
Very quick and efficient

RALPH
They are very helpful and friendly.

KELLY
Fast preparation work, friendly service, quality work, minimum wait time

BRITTANY
The woman that helped me file my taxes was sweet and understanding . Took the time to make sure I was comfortable with my return. She went the extra mile !

BENJAMIN
Always amazing and helpful. Answer every question we have and go over in Destail our taxes

BRIAN
Always great

JOSEPH
I love the service. My tac preparer Shirley was very helpful and knowledgeable and she helped me get the maximum amount back

CRYSTAL
Very friendly and efficient, if she didn't know the answer to my question she found out from a supervisor. Top Notch!

RITA
They are good

JESSE
we were referred by a friend and we enojoyed the service

THOMAS
Very professional

MARCELINO
She know everything about my questions and was nice and respectful helped me with something I didn't understand I always tell my friends and family to go to Jackson Hewitt they know what there doing

ERNEST
Hannah was great very smart and friendly she made me comfortable doing my taxes. I will be proud to recommend Jackson Hewitt to friends and family

JOSEPH
Shirley is wonderful and very professional

DAVID
Great service

KIMBERELY
VERY FRIENDLY

JASON
Been with them for 10 years, and they've always done everything they can to get me the most back

ELAINA
Quick and attentive

PATRICK
We have been going to JH for at least over 10 yrs. They have always been very helpful and this year Luxary Nichols answered all of our questions in full and explained in over and above detail. So we would always recommend JH because they are without a doubt very helpful.

CHARLES
they try to get us the most they can

MARK
Very Good Service Ms. Shirley Perring was a big help.

REBECCA LEEANN
The services are awesome and the people are great.

ARIANNA
They were excellent, very respectful and serviced me to their fullest, they left me with no questions to ask.

ADRIANNA
I?ve used Jackson Hewitt every year and they always do amazing on my returns!

MELISSA
They helped with all my questions and did everything for me

KENNETH
Tell them of the excellent service I received and offer them the coupon given to me when I had my taxes done.

JAEL
Great Service...

SEBASTIAN
I've been going to Jackson Hewitt since 2013, it's always been s quick and painless experience with a very professional staff.

ERIC
Very good

MELISSA
Great service

DUSTIN
They were quick and helpfull with my tax return and resourcefulness was great!I was very pleased with Services.

ROBERT
Because of the friendly, fast service and because everything was explained to us so that we understood every item in our return.

QUENTIN
Yes very good

DWIGHT
They do a good job with your taxes.the people are friendly Shirley at the Crestview office does a good job thanks

JAMES
Outstanding service by Ms. Shirley Perring. She has done our taxes fro many years, so we know our taxes will be done correctly.

DEBRA
I have used Jackson Hewitt for years no plans to change a great thing!

GENE
Because the lady that helps us, Shirley Perring, is very helpful and able to take care of all our tax needs and answer all our questions.

CRAIG LARSON
Easy and prompt appointment. Friendly greeting when we arrived. Personable preparer.

TERRY
Because I am pleased with the results

JAMIE
Very proficient, friendly and trustworthy. Appointments were easy to make as well.

LINDA
I feel like I don't know anything the tax system. I feel like I'm in a vise & have no way out.

TIMOTHY WARREN
They are extremely flexible with appointment times. Extremely friendly and professional in explaining every step they are doing when entering the information and they verify and re-verify each and every number they enter on the returns. They explain the process in simple terms to make the whole experience pleasurable

JULIAN
They helped me a lot with all the problems i had with the irs and they knew how important it was to file for taxes and they never stopped calling to set up appointments for me they figured out different options that best suited me and for that I want to thank Jackson Hewitt for helping me out.

BRENDA
The employee was very knowledgeable

BRIANNA
Super helpful. Also had an awesome deal this year with a 79.00 offer through text. Third year using and very pleased!

JOHN
Very professional service, customer service oriented.

MARY
The person helping me was patient, available and gave me a good deal on services.

HOLLIE
The lady that does ours is awesome

MERCEDES
Very professional from the moment I walked in until the moment I left. Appointment time did not run late even though they were extremely busy. Great customer service and knows how to explain the details.

CHARLIE
Because y'all are courteous and helpful

SHANNON
I really like the service and workers the are very helpful

CANDICE
Very professional. They did everything they could to se me in a timely manner even tho I did not have an appointment. They were very knowledgeable about everything and explained everything to me where I had no questions when I left.

ASHLEY
Great customer service. Very friendly staff. Clean quiet office. Great location

WENDY
Good customer service..friendly and helpful

LESLIE
My tax preparer took her time and double.checked my info to.make.sure it was done correctly

MELISSA
I have been with Jackson Hewitt for 17-18 years. I really enjoy the people and they alway can answer all my questions and alway are the nicest people.

ELIJAH
Cause of there excellent service and they answered all my questions I had towards doing my taxes.

CANDYCE
Professional

SHANNON
Because they are great and they make sure you have all the information and details that you need

BROOK
Very helpful and friendly!

MELISSA
Yes I would very good people

RITA
They are the most dedicated and most friendly people who works there.

JIMMY
Great and fast service. Friendly workers with positive attitudes. And I have been using Jackson Hewitt for a long time and I plan to keep doing so.

COREY
Because the service was fast and extremely efficient. The service representative found every way for me to maximize my tax refund as if it was her own. Very impressed with the great service .

KARISSA
Jackson Hewitt will give u every credit it is and also helped me giving a discount for my tax preparer.... thanks so much... shirley went the extra miles to make me satisfied with my tax refund... awesome job??

BILLY
All of our questions were answered and information was given to us in a way that was understandable.

TERRESITA
Patsy was very helpful and very pleasant

MELISSA
Just love the people there all so friendly and resecptful

ROBERT DAVID
Professional, knowledgeable, and personable

JASON
Been using them for over 10 years and have always gotten the most out of my return.

JORDAN
The staff there is very helpful with answering any of my questions and concerns! They were very informative with their resp

CHRISTOPHER
Elizabeth at the crestview location on Redfin was awesome. We just got a new rental property in 2018 AMD were really scared of messing things up. She walked us through it and handled everything stress free.

MELISSA
They were super awesome an fast survice

HEATHER RENEE
They are awesome

AARON
Jennifer at the southside Jackson Hewitt was a great rep and helped us out with our taxes .

AMANDA
They are very friendly and thorough, and they make sure you are satisfied with their services before you leave.

TEKERA
They are the best

STEPHANIE
It was quick and efficient.

DAKOTA
Very nice and understanding and great service and got us what we wanted and respected our needs and told us everything so we could understand it.

SEBASTIAN
Very fast and pr

ERIC
They are friendly they get you in and out. They explain everything to you and answer all your question. Tell you to call them it you have any more questions

PAGELA
Great service

JAMES
Very nice personnel and very easy to work with. Also very knowledgeable.

BRUCE
Excellent service with highly knowledgable people.

ROBIN
Because my experience was awesome.

CLINT
They were very fast and knowledgeable and friendly

DEBORAH
Very helpful. Explained everything they were doing for my return. Very good attitude.

BRANDON
Are tax professional was knowledgeable polite and definitely felt like she had our best interest at heart. She worked hard to ensure that my wife and myself received a complete and full refund. Miss Jennifer Harden, is truly a pleasure to work with thank you Miss Jennifer Harden for your hard work preparing our taxes this year.

MARK
Very good service.

ELLIANTA
They are always nice and make you feel welcomed.

ELIZABETH
They were professional, kind, efficient and knowledgeable.

BRIANNA
There good

RITA
They are very friendly fast and try to help you get the most back

NICHOLAS SCOTT
Friendly and helpful

CRYSTAL
Cause I was satisfied

SHARON
Extremely efficient, professional and friendly. I enjoyed my business with this office. Thank you.

BRIANNA
Super helpful

DANIEL
Very professional!

ULYSSES
He was very helpful throughout the entire process. He explained everything to us. He even helped us set up our MyJH account! He's the BEST!

DAN
JH has been preparing our taxes for almost 20 years. We trust you and you have always done us well.

JAMES CURTIS
They were very proffesional. They were efficient. The staff was very friendly and informative. The staff made the entire experience as stress free as possible.

HOLLIE RENAE
I liked the customer service I received, the lady, Mrs. Shirley was very helpful and answered all of my questions. My friends would do very good at checking this place out.

MARY
Lady was very friendly and seen me in less than 5minutes..took 30 minutes to an hour to process everything

ANDRE
Shirley's the best always on time kind and courteous

MICHEAL
Very professional friendly experience

ZAM
very kind

RAMON
Great service and Mrs Sherly has great experience

STEPHANIE ANN
The Jackson Hewitt location that I visited was conveniently located only a few miles from my house. Also, I was a walk-in. Even without an appointment, I showed up, and my taxes were prepared very promptly and accurately by Shirley.

WOODY
Great service

LINDA
They explained everything they did & why.

EROL
You know what you're doing and save me money

WAYNE
Easily understood review of all forms and requirement. Friendly knowledgeable staff

RICHARD
Tax Preparer Shirley Perring is always very knowledgeable and helpful! She has been doing our taxes for the last 12 years and is always very professional. The office in Crestview, Fl is always clean. We have no complaints whatsoever.

TONY
The team was very thorough and explained everything very well. We use to use HR Block but we are Jackson Hewitt customers now and will be back next year. Much better customer service!

LAWRENCE
friendly and profeshional

LEE
Felt pretty satisfied with the experience

ROBERT HALL
I owe this year and Roy tried his best to help me out. He even asked Shirley to help in the situation. You don't find good customer service like this any more.

NICHOLE
They were quick and very friendly. They got me a good amount of money back and plus you get a 100$ if you're a new client.
YOUR TAXES AND SAFETY MATTER
Save your spot by booking today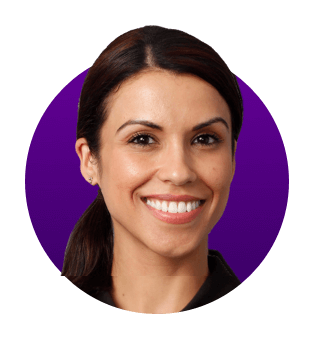 Why Jackson Hewitt®?
WE'LL MAKE IT EASY
We do the work so you don't have to worry. Open late and weekends, no appointment necessary.
WE'LL FIGHT FOR YOU
We're not tax machines. We're Tax Pros who are happy to answer all of your questions.
WE KNOW OUR STUFF
We'll dig deep to get you 100% Accuracy. Maximum Refund Guaranteed.