Callaway, FL Tax Preparation Offices
817 N Tyndall Pkwy
Open 9:00AM - 5:00PM today (local time)
View week
Call us on (850)747-1040
SERVICES AVAILABLE
Se habla Español
Refund Advance
Drop off available
Find an office with a particular service
HOURS THIS WEEK
| | |
| --- | --- |
| Monday | 9:00AM - 7:00PM |
| Tuesday | 9:00AM - 7:00PM |
| Wednesday | 9:00AM - 7:00PM |
| Thursday | 9:00AM - 7:00PM |
| Friday | 9:00AM - 7:00PM |
| Saturday | 9:00AM - 5:00PM |
| Sunday | CLOSED |
Reviews at this office
What others are saying..

TRICIA R
They were very knowledgeable, pleasant and made the filing taxes process easy and enjoyable. The preparer was very helpful, friendly and funny. Thank you!

ALICIA S
I have been going there for 5 years and I love the service. I would have no problem telling someone to use them.

RONNIE M
I have always been treated nicely. The people at Jackson Hewitt are very helpful and seem to have their mind set to promptly and accurately help me in getting my refund!

SARAH P
You guys are great and I love the ladies Linda and Taeresa that work there.

KEMISHA L
We talk about family and she was friendly.

SHAE A
The tax rep that helped me with my taxes was very helpful he went above and beyond what he had to do to make me satisfied with the services.

JON E
Reasonably priced, quick friendly service.

ROBYN
I've always have good service and they always help me with anything they could

CHRISTINA D
The lady who helped me was great

ELLWOOD A
We always receive professional service with Mrs. Youngblood, she and the staff was very courtesy, and I recommend Jackson Hewitt to all my friends and family.

RONNIE
I answered so high because they where so friendly and very helpful in all the questions everything that we needed

DANIELLE
I answered this high because they are very friendly helped us in every way possible told us stuff we needed to know answered? questions we didn't even ask but thought about

BRIAN
How to use Jackson Hewitt South Townsend Road and I've always had good returns

DANIEL
I came in to see the lady that did my return last year. Debbie explained that she was not here but she would be more than happy to help me. And that she did. She is awesome. She advised me of the money I owed from last year. She even helped me get that paid and my return paid for this year. I am moving and leaving on Sunday to go home to Arizona and she told me make sure to use Jackson Hewitt next year even if I did not come back to see her. She explained everything and even helped me get signed up automatically for the myjh online. I love the way I was treated. I was welcomed and not treated differently because I owed money from last year. I was treated as a person and with respect. I wished I was not leaving because I would definitely be back to see Debbie. She made me proud to be a Jackson Hewitt customer.

DANNY P
Good Morning. My name is Danny Loy. I have been working with a wonderful lady since the beginning of summer over a return the IRS states was done incorrectly. Debra has been patient and understanding trying to help me get this issue cleared up. She has explained what is happening and what the IRS letters state. She has sent numberous letters to the IRS on my behalf. I just called today to see if she has heard anything from the IRS concerning the last letter that Jackson Hewitt sent to them for me. I also called to inform her of my new address here in Kentucky. I moved back about a week ago. I am so happy with how Debbie has helped me and handled everything with the IRS. She informed me that I could file here in Kentucky with Jackson Hewitt and that she would be happy to file an extension for me for free until I can find a location here to file at. I informed her to file the extension for me, please. I would not be filing my 2016 return here in Kentucky that I would come back to Panama City, Florida and let her file my return for me. I have that much confidence in her and her ability to handle my return it is worth the trip back to Florida. Debbie thank you for all you have done. I wished I had a million dollars because I would give it to you as a tip. You are worth that and more.

KIMBERLY M
The person that completed my taxes did a great job!

GERALD D
I have been coming to Debbie for 4 years now. She is a very compassionate person. I lost my wife 2 years ago and she still ask me to this day, Am I doing good. She cares about her clients. I think it is awesome there are still people who care about others. Thank you Debbie for being a great person.

JOSEPH
Great service. Friendly and very professional. And they saved me 2,000 dollars in taxes!

DAVID B
Very good service from them

JOE D
Because the service was spectacular

RYAN T
I have used Jackson Hewitt for several years. Due to my military disability I forgot to file for the last 4 years. I came in on the last day to file taxes and got an awesome preparer, Debbie was more than experienced enough to prepare my return to my satisfaction, she went over and beyond. She helped to get all my fees bundled into this years refund so I did not have any out of pocket expenses. Her, Barbara and Linda helped me get all the paperwork in envelopes and stamped them for me so all I had to do was drop them in the mail. I appreciate everything all 3 of those wonderful ladies did. They all need HUGE raises. People just do not help others like that anymore and if they do you do not see a group of ladies working together to help a person like they did. Wonderful people Jackson Hewitt has working for them in the Callaway Office. I will be back next year.

REGINA
very good customer relation by your staff,indepth understanding of what they are doing observed from the way they answered the questions I asked them, customer comfort is their concerned observed from how they handled a disabled customer who came in when I was still present, flexibility in payment depending on customers situation; to me this meant they are ready to accommodate all do not discriminate; very good communication and relations between the head office and branch office staff as witnessed by Savvannah and Amanda on the power of Attorney form sent to me and consultations between Savvannah and her boss.Exstremely good follow up on phone and finlly very convincing way of product introduction, American express card

GARY
Very professional and kind

MICHAEL L
I'm a 14 year customer

MATTHEW
Very nice and quick service.

MICHAEL
They was kind and respectable. They answered all I my questions and concerns. They was prepared and ready for everything asked and needed. They are all around a good company and people.

CRYSTAL
Nice service as always from Debra and fast!!

EVA
The GREAT customer service and prompt tax knowledge. I used Jackson Hewitt last year and to walk in and the ladies remembered my name...AWESOME

JEREMY
Because Debbie was ***** awesome!!

HEAVENLY
I would recommend because the staff was extremely nice and helpful to me & I didn't have to wait long to be helped at all

JEFFREY
Because of their staff

ALEXANDRIA
They are very helpful and know exactly what they are doing. I highly recommend Jackson Hewitt to any friend or family member doing their taxes

ANGEL
It was amazing

SUSANNE
My experience with Jackson Hewitt was very nice and pleasant. They where nice to my 2yr daughter and 6 month son.

LESLIE
They was very friendly and was patient to work with

LEA
Great customer service

MARQUETTA
Ms. Debbie was wonderful and courtesous. She knows what she is doing. I will be back and tell my friends how fast and friendly Jackson Hewitt is.

JUSTICE
Kayla is nice and pretty to look at. She is a fast friendly person. Thanks Kayla for helping me get the refund advance.

RANDY
With with u 20 years..and never any issues

SAVANNAH
Jackson Hewitt is the best at getting the biggest refund possible and the customer service is outstanding!

KIMBERLY
great costumer services and the chance to shop for xmas

CHARLOTTE
Very nice people.

SHEAKILA TRAMIESE
Great service friendly staff i learn alot fom this company thanks so much for the opportunity

AJEENA
Ive been filing with the company for many years i have always loved the way the go hard for there customers

CODY
I am gonna tell my friends. I think ms. Debbie is wonderful. she helped me get me the most refund I could get.

JILLIAN
Jackson Hewitt is always good to me

LARRY
Very happy with company

CECIL
I fill my taxes with jackson Hewitt every year! Y'all have friendly staff and are very helpful!

KASSANDRA
Amazing customer service and any questions I had were answered promptly and to the best of their abilities.

LAUREN
Debbie ivery was amazing she explained everything to me and answered all the questions that i had

ADAM
Service was fast and friendly. The Jackson Hewitt office was also clean and, altogether a comfortable environment

RICHARD
Very friendly people who help you get what you deserve back.

DENA
IT WAS FAST EASY AND CONVENIENT. THE EMPLOYEE'S ARE AMAZING AND VERY DETAILED SO YOU DON'T LEAVE CONFUSED.

RAYMOND JUNIOR
bc they are so friendly and helpful to all ours questions

LACHANTELLE
Customer service representative was very helpful and respectful to me she did everything to help me complete my taxes

WANDA
Ive used Jackson Hewitt off and on for years and I have a good experience 99 percent of the time.

TIMOTHY
Fast and friendly service. Great people

EDITH
Everyone is really nice

KEVIN
Fast, friendly, and very professional

CHASITY
Very professional,and precise,an helpful

TERESA
THE STAFF WAS VERY PROFESSIONAL, THEY TOOK TIME TO PUT ALL INFORMATION IN THE COMPUTER IN A VERY EFFICENT MANNER, THEY MADE SURE TO REASK QUESTION IF THEY SAW THERE WOULD BE A CONCERN.

MARY
The whole group of ladies you have working for you are wonderful. They seem to have a lot of fun. They are GREAT!

MARTA
Fast and friendly serive. Great bunch of people.

ROBERT
Fast

NANCY
The tax preparer that helped me was amazing. She really knew what she was doing. And made sure I understood everything from start to finish!

JENNIFER
good customer relations. at least my preparer was. she was very pleasant and fed my son candy so he loves her too ??

CHRISTOPHER
Debbie was professional, answered my questions as I had many. She was very patient with me. I was there on three occasions and each time I was greeted with a friendly smile and wait time was excellent.

MATTHEW
very helpful

KEVIN
It was fast

JESSICALOUISE
Great service, awesome employees over all great time doing my taxes. Debra is the best!! I will be back to see yall next year!

CHAD
Very helpful fast very nice lady and helped alot about my tax info

KAYLA
Great stafff always the best refunds

DONNIE
It's just really easy to do the taxes there I've been doing there for a few years

DEBORA
They were friendly and fast. Very nice employees at the branch I went to.

KYLEE
My experience at Jackson Hewitt was amazing. As a first time guest, I was helped so much and received the best treatment. I was also taught things about my taxes I didn't know before.

MARK
Very friendly and helpful does a great job

KATERINA
There are very good at there job they take their time with you and they explain things step by step I go every year their are great at what they do excellent work a good job well done thanks

NAKISHA
The service is great

HESTER
I wanted gives thanks to ms.Kayla for doing my taxes this year she is very polite and very caring about your taxes only she tell you all you need to know keep up the good work Ms.kayla

JASON
Friendly staff and they get you in and out never had any problems with them they are the best in my opinion

PATRICIA
The preparer was very professional she answered any questions I had about my taxes

MICHAEL
quick, efficient, and tries to get everything right

PHYLLIS
Debbie Ivey has been doing our taxes for many years and has always been friendly, honest, and helpful with us. She makes us feel comfortable and well taken care of.

SAMANTHA
Cause they were polite sweet and friendly

TAMMY
Cause Debbie Ivey was a great employee that jelped me will everything i needed to.know

JENNY
Mrs Debbieis amazing!!

JOHN
Very professional and friendly staff. Very well trained.

FELISHA
Been with JH for years and they have always helped me!

ROMAN
Awesome costumer service thanks the everyone at Jackson Hewitt

LESLIE
I am going to recommend Jackson Hewitt to everyone I no

JARVICE
Ms. Barbara was amazing. She walked us through everything and made sure we understood everything.

KASEY
Because they were very helpful, and friendly, I had my son with my the whole time and she was awesome with him and myself.

BRITTNEY
because kayla is awesome

JONATHAN
Good Service

TAYLOR
Debra is a great tax preparer

DILLION
Mrs Debbie was awesome, very helpful.

JAMES
Debra is thorough and gives detailed explanations!

ASHLEY
wonderful service. fast friendly people. very clean office.

ALEC
Kayla was awesome. She had a terrific knowledge with taxes. Explained a lot. We enjoyed our experience with her.

AMANDA
Lisa and Debbie eere wonderful. They talked to me. Kept me informed of what they were doing. I was new to Jackson Hewitt. I have never been treated as though yall have known me my whole life. Like I was when I cam in that day. Then Debbie called and said my monies were loaded to my card. Thank you Jackson Hewitt for caring about me.

JOE
Customers service was amazing

TRAVIS
Debbie is courteuos, friendly and nice. She explained everything to me. She is very knowledgable about taxes. She answered questions for me, a coworker and a phone call and still prepared my tax return correctly.

HOLLY
Always friendly, accurate services.In and out in a timely manner. Always leave completely satisfied by services I received and I never left with any questions.

ETHEL
Barbara is wonderful. She is quite friendly. I love how she takes time to make sure I get all credits and deductions I am supposed to get. Thanks Barbara.

NATHANIEL
Jennifer did a terrific job. She sweet. She is very informative.

DUANE
Very knowledgeable and professional. Provided more education on current and upcoming tax session.

MICHELE
Because all my questions were answered, they are very efficient and very knowledgeable.

SHARON
Friendly,fast and we were gone

DALE
Great service, thorough, and our preparer was a pleasure to work with.

PATRICK
The staff were great. They helped us get the most out of are refund and they had toys for my kid to play with.

CHRISTOPHER
Our lady was very helpful

JEANNIE
Love the addition to detail and the knowledge my preparer showed.

MICHELE
Because of the knowledge and efficiency that was provided for me at the time of service.

MICHELE
Because my taxes were filed with professionalism and to the greatest extent possible, my tax filer was fun to be around. It was a memorable experience

REBECCA
They are friendly and efficient. The lady who worked with me was uplifting and encouraging.

JEFFERY
This woman is great. Debbie has kept in touch with me. She has been calling to get me to bring her the last few years of my returns to complete and send to the IRS. She has filed extentions for me for a couple of years now for free. I am contaplating bringing in my returns. She does not give up easily.

DEBORAH
Great persona. Friendly.

SANDRA
Barbara is wonderful. Very knoledgable. Terrific person. She knows her stuff. Thank you Barbara.

NANCY
Friendly professional knowledgeable

JUAN
Buen servicio

ASHLYN
The service was so quick and the tax preparer was amazing she got me the maximum refund and was nice and very prepared.

CANDICE LYNNE
Ms debbie ivey is the bomb...although i donot understand why i did not qualify for a refund advance whwn i have everytime before with no issues

MALCOLM
Because is very professional and an I love the family vibe

SHOSHUNA
very helpful.

DAVID
Profiecent

SHAWNA
They were very nice

ANDREA ROCHELLE
This my second year filing and the employees are always so friendly and nice

WILLIAM
Fast and friendly service

RACHEL
Very friendly people. They listened to my concerns and answered all my questions.

ALICIA
Yes I would definitely recommend Jackson Hewitt to all of my co workers

NANCY
They are friendly and efficient. The tax preparer that helped me this year was very informative, and had no issues explaining what would happen through the whole process. Any questions I had were answered completely. Thank you, Jackson Hewitt.

FELISHA
Always friendly and willing to help with anything!

SOMCHAI
Very professional and courtesy. Very helpful. Got my refund as much as possible back. Helpful and finding ways to helping me.

NICOLE
The staff was very kind and I got the exact amount I was prequalified for on the tax advance refund

LAQUANDA
Very helpful answered every question with respect and showed me step by step what she was doing

MARIA
Friendly and very patience

WILLIAM
Fast service. Friendly staff. Accurate results.

BRITTANY
Kim was great and took time to explain everything I had questions about before, during and after filing. I had an answer within hours just like she said too and it wasn't all messed up like my previous years at Liberty Tax. Will definitely recommend to a friend.

ERIC
Very good service and friendly faces. There is no other way i would have it.

CHASTITY
They were very helpful and courteous.

SHARON
I never have any problems it's always done right. I normally don't have to wait.

DONNA DELORISE
They were so helpful

ZACHARY
I've been with Jackson Hewitt since 2014 and their agents have been nothing less than courteous, knowledgeable professionals. The establishments are always well kept, and have hours suitable for people of all working shifts. They also always get me the most back on me returns.

WILLIAM
Fast and accurate service on preparation and options available. Always helpful and resolve issues.

AMY
They was really awesome and friendly and help with any questions I had to ask

REBECCA
They are amazing and fast...

TAVOEL
Always

MICHELLE
Because the experience was pleasant and my prepared was fast. However, I would recommend more staff.

THOMAS
It was a very helpful and relaxing we would recommend Mrs.Debbie to all of our family and friends.

JESUS
Muy buen lugar amabilidad confiabilidad seguridad el servicio es exelente muy buenos gracias

RYAN
Quick, efficient and professional

CHRISTOPHER
Super nice ppl

KENNETH
Very good customer care

JENNIFER
Great service

KATRINA
They were thorough and honest.

DONALD
18 years of impeccable service across many locations. Always get help with and what i feel a good return on our taxes.

MERCEDES
Great service and a very lovely tax preparer who was very experienced and made my tax filing a very lovely experience, she was amazing

MERCEDES
I had a very knowledgable tax preparer that took her time to make sure all my tax questions were answered and my taxes were filed the right way

MERCEDES
The lady that helped me file my taxes was amazing she was such a sweet caring person that was really there to help me when I was in need of a knowledgable tax preparer

STEPHEN
Quick and easy. We had all the information we needed with us.

RICKY
Barbara Youngblood at the Callaway branch was very knowledgeable and was up to date on all the new changes for 2019! She is one of the best tax preparers we have ever had the privilege of working with. We have been a customer with Jackson Hewitt for 10 years and will definitely be back next year!

LATASHYA
Good pe

KEVIN
Good service

BRANDI
They make things easy and always make sure you get the most back that you can ????????!

ELIZABETH
Fast and friendly

CHASITY
Very clean office Effiecient affordable quality help an work,had a outstanding. Tax praparer

JESSICA
Very happy with the services, friendly and fast to get the job done.

JASON
They are friendly and professional and make you feel welcome

DAVID
I have used them for years

JAMES
i love the people. very friendly. the lady that lived on boblille rd was the best in the wold

TIMOTHY
TheyÕre very helpful and answer all questions that you have about your taxes.

CHERYL
Mrs Barbara Youngblood is very detailed and professional she been doing my taxes for years

DON
Debbie Ivey listened to our every response to her questions!

KATELYNN JOBETH
Fast service and friendly people, I always know they will get my taxes done right.

ASHLEY
It was really easy to do and the lady was super informative and helpful.

SAMUEL
Because I been doing my taxes for about 8years now with jh

STEVE
Did a great job

CARMEN
Because they are very helpful and I've been a costumer for 8 years

JACK
Barbara took great care of me.

ANOMA
Stress-free

TABETHA
Debra Ivey is amazing at her job! If I pay someone to do my taxes it will be because of her. She just makes it so easy for me.

DANIEL
Done a great job on my taxes

JOSEPH
I would

DAWN
Excellent service

LESLIE
Debbie has prepared our taxes for a few years now. We love how she makes taxes fun. She makes us laugh. She might be a nut but she knows her stuff when it comes to taxes and the rules and regulations about certain deductions and stuff. I am always amazed by her. She is a terrific person inside and out. We will keep coming back.

CONNIE
Great service. Good people. Smiling faces

TIMOTHY
Very helpful

ALEXANDRIA
Barbara was great. She explained everything precisley.

JAMES
WONDERFUL! Our experience is always wonderful. Debbie is such a warm, friendly wonderful person. We love her. She will be the only one who will ever do our taxes at Jackson Hewitt.

TRE
Kind and patient

LUIS RICARDO
Very help full ,give you the support when is need it call you and spend time with you if any thing needs to be a just it's my second year with Jackson

BRETT ANN
Great service

RICHARD
very efficient service,friendly,easy to talk with,listens to what you have to say,and answers all questions and concerns.

GUIAMIL
It was a fast and easy way to do my taxes and the service was awesome.

DALE
It's our first time with Jackson Hewitt tax service and I must say the tax preparer was very professional with getting her job done not to mention she was extremely courteous. She did not hesitate to explain stuff whenever I ask an I must say after walking away from the office I feel like I can do other people's tax??

DILLARD
Enjoy the information that she covered with us and the things that we didn't know that we needed to know and that she helped us fill it to the best of our knowledge and we appreciate it

JARROTT
Been using them for years and Always do a great job

JERRY
Job well done

ALVIN
The tax preparer was very professional and prompt. She explained every step to us.
YOUR TAXES AND SAFETY MATTER
Save your spot by booking today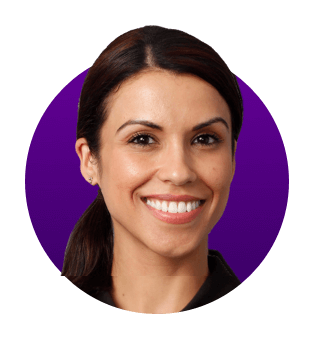 Why Jackson Hewitt®?
WE'LL MAKE IT EASY
We do the work so you don't have to worry. Open late and weekends, no appointment necessary.
WE'LL FIGHT FOR YOU
We're not tax machines. We're Tax Pros who are happy to answer all of your questions.
WE KNOW OUR STUFF
We'll dig deep to get you 100% Accuracy. Maximum Refund Guaranteed.