Whittier, CA Tax Preparation Offices
11801 Whittier Blvd
Open 9:00AM - 8:00PM today (local time)
View week
Call us on (833)829-5225
SERVICES AVAILABLE
Se habla Español
Refund Advance
Drop off available
Find an office with a particular service
HOURS THIS WEEK
| | |
| --- | --- |
| Monday | 9:00AM - 8:00PM |
| Tuesday | 9:00AM - 8:00PM |
| Wednesday | 9:00AM - 8:00PM |
| Thursday | 9:00AM - 8:00PM |
| Friday | 9:00AM - 8:00PM |
| Saturday | 9:00AM - 8:00PM |
| Sunday | 9:00AM - 8:00PM |
Reviews at this office
What others are saying..

DAVID G
Because of the professional tax service that we received we were able to receive a maximum tax return.

MARCELINO
Friendly staff! I have been going there for years and even though they see many people they always remember me!!

ROLANDO E
Great service, friendly staff.

MICHAEL
Good service, competent.

SANDRA M
Our tax person is so great! She makes getting our taxes done actually enjoyable!

MIGUEL
Very professional service. Convenience (multiple locations around LA)

ALVA
First time here! Suzanne at the Whittier location was fast, friendly and efficient. I will be back!

JOHN
We have been going to Kay and Cathy at Jackson Hewitt for over 15 years they have alway been the best on working out our taxes very friendly , fair and wonderful people. They make sure you have a smile when you leave.??

JOSEPH
Easy to make appointment, great staff and service

ANTHONY R
Good and great

MARY
From the moment I walked in, I felt like any one of the tax advisers could've handled my complex tax situation. I was looking for someone who could ease through the detailed specifics without having to spend too much additional time waiting while they asked someone else for guidance. I had had enough of that with another tax service. I was so thankful that Reynold Sodini worked at such a convenient location and was available and even eager to help me. He explained each area in plain English which helped to move the process along and, before I knew it, we were done. One of the most enjoyable experiences of a no longer dreaded time of year. I look forward to meeting with Rey again next year.

GINA K
The person we dealt with was kind, knowledgeable and precise. He was also quick and efficient. This has been our experience for the past 3 years that we have been going to this office.

JAN N
Been using your tax services for 7 years now... Always excellent service.. Telling everyone how awesome jackson hewitt is.

MIGUEL C
Professional service at every location(3) I've visited in my years(6) using JH. Very courteous agents. They double and sometimes triple check their work to avoid any mistakes. Thank u for great service.

MIGUEL
I was treated very nicely and the Jackson Hewitt employee was very informative and patient

RUDY
I have been coming here for 5 years and Marilyn is really good and so friendly, I actually got referred here 5 years ago through my cous

JORGE L
I like that they are very profesional when they do my taxes, fast also. I have been going here for more than 10 years.

RAYMOND
Jackson Hewitt was easy, fast and the customer service was excellent.

ALEXANDER S
Great service and very knowledgeable.

JOHN
I filed my taxes last year with H&R Block. They didn't do a great job like Jackson Hewitt. I love Jackson Hewitt. I'll continue to file my taxes with them. I was at the Whittier, CA location. I believe her name is Cinthya. She was amazing and very helpful. And thanks to the $100 gift card since I switched I'll recommend other people to file their taxes with Jackson Hewitt. Thank you so much JH.

PRISCILLA S
I have had the same preparer for at least 9 years and he is the nicest guy ever. The whole office has polite and very outgoing workers. I trust completely their expertise and that is very important to me.

JOHN E
Tax advisor was friendly and very helpful.

CYNTHIA
Because they are friendly and efficient. I've been going to Jackson Hewitt for I believe 10-12 years now.

EDWARD
Have sent my daughter, her boyfriend and grandson.

RANDY J
Friendly service. Every detail is explained to me. I never feel rushed or hurried. Extra services such as soda or water. Also, a strong support follow up that really came in handy when someone used my tax ID for fraud. 100% reccomend Jackson Hewitt!

ELIZABETH
good customer service

GILBERT
Great professional service

MINDY
Best tax preparers

DENISE
Friendly and tax preparer have me tips to help me out for next year.

MONICA
I like the service, it's always been excellent, however the cost for service is a bit steep.

ALICIA
Very honest and reliable with the overall process on preparing and completing the tax process.

ROXANNE
The staff at the Whittier location are friendly and very informative. Jon Diaz assisted me with my taxes, I recommend him as well as Sonya Rodriguez.

CHARLES
Great experience

LISA
have had wonderful experiences

DAVID
They are very nice and accurate

ROBERT
The service was very prompt and the tax preparer was was very knowledgeable.

MONIQUE
Its quick and easy to makes me feel like I can go about my day I made the right choice to have my taxes done correctly.

RICARDO
Great customer service attention to details make sure your taxes are done correct

JESSICA
Great people and professional, Ive got my taxes done here and they're always friendly and know what they're doing every year. Well go back.

JOSE
The complete understanding taxes

CHRISTINE
Because I've been a satisfied customer for years having Reymond from Whittiers office so my taxes.

VALERIE
Friendly employees and are very knowledgeable.

CINDY
Cathy is thorough, patient and has amazing energy. I know I can trust her.

GABRIELA
Jackson Hewitt has been my go to tax place for the last 10 yrs or so. I have always been pleased with their service and promptness. I also love that they call me every year on my Birthday. Thank you.

KRISTA
The people there are very polite and know what they are doing, I never have any problems.

JIMMY
I would refer a friend because they are very thorough in what they do and they explain everything to you piece by piece

MIGUEL
The service is awesome. The availability is second to none. I will continue to do my taxes there. My tax advisor is Awesome. He goes Above and Beyond, and is always available for assistance.

MIA
Good, friendly service. Didn't take long, was in and out in under 30mins!

DONNIE
My family has received professional tax service for more than 5 years from the same person.

RUBEN
Fast and efficient and a very knowledgeable staff.

DIANA
Entire staff are professional and friendly. Marilyn Dech is the best. I've been doing my taxes with her for 10 years or vlise to it.

NANCY
Very friendly comfortable service.

JESUS
Very knowledgeable about tax questions

DAVID
Good people and fast

GEOFFREY MATTHEW
Very nice and helpful workers I was completely happy with my return and was fully informed

MARCUS
The process is always quick and easy... I've been going to Jackson Hewitt for over 25 years same office... The service and people are great!

DAVID
We always come back because of Kathy in Whittier..she is AWESOME both professionally and personality...makes a stressful time non stressful.

TERESA
Had my taxes done with Cathy. Always very professional and answers all questions.

MICHAEL
They did a great job with us.

SANDRA
Good and fast service. Advance Refund for free is a plus!! Nice and knowledgeable tax preparers.

JESSICA
Our tax preparer has been amazing we requested her again this year because she did such an amazing job the last time.

ERNESTO
Very friendly and trustworthy tax preparer.

MARIE
I always get the best service when I do my taxes with Jackson Hewitt.

LETICIA
Always get great service from a knowledgeable tax preparer.

MICHELLE
Marilyn is the best! Very detailed and positive no matter the outcome

CRAIG
They've always been very professional with me. I don't have any complaints.

BELINDA
Knowledge, Friendly, Informative

ROSALINDA
Great service

SANDY
Professional and courteous staff

MONICA
Suzanne is amazing! Her customer service is second to none! She streamlines the process and it a pleasure to see her every year.

TARA
They are knowledgeable and friendly.

CHRIS
They are efficient, friendly and knowledgeable. We were out in one hour. When we returned to sign our taxes we were out in 10 minutes.

JOSEPH
Easy to make appointment, and the staff is awesome

BARTOLO
We just love our agent "Cathy" who gives us the utmost personal & proffesional service.

NARCISSA
Great customer service and nice people. Very knowledgeable.

RICHARD
Rey is the best.

MICHAEL
Friendly staff

LISA MARIE
Some people already have a tax person that they've been going to for a while. If anybody asked me I'd recommend JAckson Hewitt.

PAUL
quick easy and friendly

JOSEPH
My tax preparation has been a breeze with JH

MARK
They are competent, honest, and priced right.

JULISSA
Jon was great and answered all my questions.

DEENA
Staff is friendly and extremely knowledgeable with tax related laws and issues.

KIM
Excellent customer service, timely, thorough

THERESA
The agents are friendly and helpful. They make you feel comfortable I love kathy albarran she?s amazing and Sharon at front desk couldn?t be sweeter

ANITA
They are very thorough

MARIA
The customer service is great. Appointment time is easily available. You can ask questions and get clear answer.

KENNETH
Want to see if it works well in the next year or so

VIRGINIA
Very efficient and very friendly. I asked some questions and was given a response and she did not hem and haw.

ADRIAN
The staff and tax preparers are friendly, knowledgeable and welcoming. Our tax expert, Marilyn Dech, has been working with us since our 16-year-old daughter was a baby! We trust her and go back to her and JH every year for our tax needs.

SUZANNE
Friendly, knowledgeable and I don?t worry if my taxes are done correctly. I know they are done right the first time!

JESSICA
The people at my local JH are caring, knowledgeable, cheerful, and helpful, and I?ve had my taxes done by several different staff over the years; all were great.

GILBERT
Great Service for ten years now

MANUEL
Friendly nice and they answer all of your questions there kind and friendly so come on down to Jackson Hewitt tax's serves

MICHAEL
The team has been helpful all the time.

MICHAEL
Always get the best tax preparation help. Always feel welcomed and also always get what?s expected never leave Jackson Hewitt unhappy with the results.

JON
Nicolette was extremely friendly and hospitable. She answered all of my questions that I brought and made me feel more confident and knowledgeable about the new tax law changes. The old manager was cool too..

LESLIE
My experience with the tax person was excellent. Kim in the Whittier (Market Place) office was personable informative did an outstanding job.

EDMUND
Polite, courteous and respectful personal. Experienced and knowledgeable. Went out of their way to accommodate my schedule

JOHN
Because they give me the absolute best service I can get, when I am doing my taxes.

JESSICA ANN
She was Very friendly and she really knew what she was doing. She was very helpful and very knowledgeable on what she was doing. I will recommend my friends to do their tax's here.

ALBERT
The level of customer service that I've received in the passed three years has always been the same, kind and efficient.

LISA
They do a great job and are efficient

ANA
The person who attended me was extremely detailed and polite. They made sure I understood every part of the process.

JENNIFER
Great service and always Reliable

ROLANDO
Great service

MICHAEL
Very friendly and they kept my appointment right on time everything was explained to me properly

JOSEPH
Great service, great price. Easy to book an appointment

VALERIE
The staff is friendly,welcoming, and very knowledgeable. They make you feel very. Comfortable in they are doing a great job.

RICARDO
Great knowledge attention to detail help you get the most on your hard earned refund friendly and professional staff

JANISE
I've had a great and very helpful experience with the wonderful employees. So friendly and kind.

KENNETH
I've been going to Ray Sedoni at the Whittier CA branch for 8 years and he is not only positive and inspiring, but gives tips and free advice and he makes you feel great after you are done by always looking after you so you can get the best of your tax return! The whole office is always there to greet you with a smile!

LAURA
Son honestos y contestan dudas y preguntas

ARNAIL
Great customer service and always positive experience when me and my wife do our taxes there. We have been a client of Jackson Hewitt since 2002. We will always be a loyal Jackson hewitt client.

HENRY
They can get an answer to a question in a timely manner.

JAMES
They are tremendous

MARISA
I just love my lady marilyn!!!! She is so sweet and always gets back 3verything possible!! She really cares about her clients and we appreciate her

JESSICA
They are so helpful and the only people I have ever considered having do my taxes. I have let no one else do my taxes except for several great individuals at my local Jackson Hewitt.

TERESA
they employ people that know and understand the tax laws.

DIANA
Service is amazing eveytime I come in

VIVIAN
They search every possible thing I qualify for any return. Very accurate

STEPHANIE
I feel safe using Jackson Hewitt. They are so professional, they break everything down and explain everything clearly. They take care of you guys

CHRISTINE
Because I've always been a happy customer leaving Rey & The JH Team during tax season.

ADAM
Vickie was amazing and friendly. The whole preparation service was easy to understand and Vickie did a good job going through everything with us.

DANIEL
Cathy In Whittier CA was great. IÕve been going to JH for many years now, but Cathy was the best by far. Very helpful an explained things for us in a way that made us understand every aspect of our return.

CRAIG
The service has always been very professional. The tax preparers are knowledgeable and helpful in answering questions.

JUAN
Excellent service Year round service

ANTHONY
My tax lady Marilyn is the best! She has a lot of knowledge & patience.

MICHAEL
Ray was friendly and informative. We appreciate his professionalism and his warm and friendly demeanor.

PAULINE
TRUST!!!

PHILLIP
Na

JESSE
I enjoy the professionalism and the personal relationship I have established with Cathy my tax professional.

TERRY
Great service, knowledgeable personnel.

RICARDO
friendly and knowledgable staff.

ABRAHAM
Very knowledgeable preparers, very courteous they can answer any tax issues you may have

PAUL
Quick and easy, simple process,

JESSICA
Friendly service.

MIGUEL
Great 1 on 1 experience

DONNA
Friendly people and warm greeting

RAUL
Good service

GLENN
competent and good product for the price

JUAN
Muy amables y muy profesionales y nos contestan todas nuestras preguntas estamos muy satisfechos con su servicio muchas gracias.

RUBEN
The tax preparers are very knowledgeable and friendly and are very helpful.

THERESA
Very friendly atmosphere it?s like visiting friends

EDWARD
Every step is easy

GABRIELA
Wonderful service and helpful

VIVIAN
Representatives we're very friendly and professional.

MARY ALICE
The service is quite organized and thorough and timely. My agent is excellent!

MONIQUE
I have been coming here for over ten years

NARCISSA
Personalized service by Cathy

JOSE
I went back because if great service

BRANDON
They are very friendly and professional. They handle your taxes in a good amount of time without keeping you waiting. I had an appointment for 6:00 PM, but since my tax person was tied up I was seen by another person right away.

SARAH
Staff is friendly

RUDY
They do a really great job and we love marily

DAVID
So easy to work with, so easy to get an appointment, very professional and helpful, get the job done quickly!

DAVID
Very friendly and informative

TERRI
Ive been going there 6 years and oartner 22 years. Whether good or bad out come the experience is priceless

KENNETH
Kathy was extremely nice and patient when I didnÕt have all the information at that moment

MERVAT
They are great, helpful, Knowledgeable, friendly and they know what theyÕre doing. They treat you as if you were a family member.

CARROLL
The services are customer friendly and on target!

ALBERTO
Thank you IÕm getting a refund
EARLY REFUND ADVANCE LOANS AVAILABLE DECEMBER 17 AT PARTICIPATING LOCATIONS
Save your spot by booking today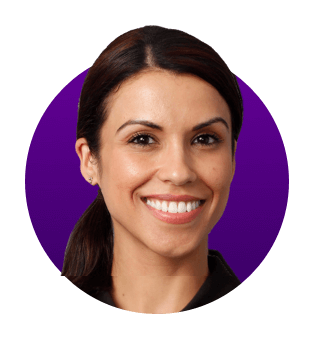 Why Jackson Hewitt®?
WE'LL MAKE IT EASY
We do the work so you don't have to worry. Open late and weekends, no appointment necessary.
WE'LL FIGHT FOR YOU
We're not tax machines. We're Tax Pros who are happy to answer all of your questions.
WE KNOW OUR STUFF
We'll dig deep to get you 100% Accuracy. Maximum Refund Guaranteed.