Temecula, CA Tax Preparation Offices
27503 Jefferson Ave
Call us on (951)699-0400
SERVICES AVAILABLE
Refund Advance
Drop off available
Find an office with a particular service
HOURS THIS WEEK
| | |
| --- | --- |
| Monday | CLOSED |
| Tuesday | CLOSED |
| Wednesday | 10:00AM - 2:00PM |
| Thursday | 2:00PM - 6:00PM |
| Friday | CLOSED |
| Saturday | CLOSED |
| Sunday | CLOSED |
Reviews at this office
What others are saying..

MARK R
Mike Eisenberg has done our taxes for the fourth time in a row and he as always been fantastic! He is very friendly and asks us the right questions every single time. He is an expert for us to help with our taxes. The office is welcoming and is spacious.

ELIZABETH V
every year i file my tax toJackson Hewitt because all the clerks that doing my tax they are so helpful .

RONALD
Great customer service!!! Leslie was great!!

DOLORES
Mike Eisenberg is excellent. He was a pleasure to work with. Had all the answers and was great company. Fast too.

BRION R
Professional and ethical. The service provider was knowledgeable about her profession and was conscious about our feelings.

ELLIS B
The service I received was outstanding and I want others to experience the same quality service.

DOMINIQUE
I thought he answered all my questions, and he was very understandable, and ni

ALEJANDRO
Fast, trust. and amability

WILFRED
They make it sure that we understand very well how and why we paid our taxes and they even advised us what to do.

JAMES S
Excellent service from your preparer, Charlotte Anderson. Also much helpfulness from other staff.

KENNETH M
Very friendly to customer. Thorough work. help us to prepare any detail deductive items for next time. We have confidence on the employee Lis Phillips

DENNIS J
I dont have anything bad to say about your service. It always goes smooth for us.

SHIRLEY
He was effecient, fast, cordial, and got me some $ back.

EZEQUIEL
Cause the way that they treath you

LISA M
This was my first experience with Jackson Hewitt, after switching from HR Block. I am more than pleased and very happy at the end result of my switching. I found the process to be very professional, easy and the staff were very nice and knowledgeable. I will continue to use Jackson Hewitt as my new tax preparers and gladly recommend my family and friends.

MICHAEL L
Service is always great! Always done in a timely manner, office is clean, and employees are friendly

TONY
Excellent experience as always. Return customer. Same agent used for numerous years. He makes it look easy. We are confident with product produced.

DIANNE
My representative, Mike E., was patient, kind, willing to listen, and give helpful suggestions -- he is a very special person (and, tax preparer) :). An overall rating of A+++ smile!

DIANE
i was greeted with a smile and the preparer that I use is very friendly and professional. Rates are good too

MYRON
I have been going to Jackson Hewitt for many years now and have always received excellent customer service and having my taxes done by JH is one less thing I need to worry about. I know they will be done thoroughly and accurately.

TEHAURA R
Sue, my JH representative, made my tax return experience my most pleasant that I've ever had. She was fabulous!!!!

GLEN E
They have always been super nice. Never had a worker that wasn't. They're happy to help you if you don't understand something. Pleasant expierences even if we come out owing.

PABLO ORNELAS
It was faster than I would've imagine! And Charlotte was such a wonderful lady

ALAN P
Very knowledgable, friendly, reasonable cost.

SEAN S
we have used Jackson Hewitt for the last several years and have been very satisfied. We request Heather every time and she is always does her best to fit us in when our schedule allows and will ask all types of questions and does all she can to find us the biggest refund she can and is always very friendly and professional

RANDALL D
Or tax preparer was the best, she found us lots of deductions, I will not use anybody else that Lis she's amazing

CHARLES
Knowledgeable and friendly.

CAROL A
The tax service was fast and effective and easy. My tax advisor made me feel comfortable and his advise for next year was great. Plus the fee was a lot more affordable the than HR Block.

ZBIGNIEW
Great environment to work

AUGUST
The service is very helpful. They look at every possible way to get you a maximum refund. They are extremely helpful with previous year taxes as well

ROSEMARY
Everytime I go in to do my taxes everyone is fast friendly. I been going there for years

JAMES
After eleven years of having my taxes completed by you...still extremely pleased. Never have had a single issue. Thank you!

NANCY
efficient service, easy to schedule appt.,

ROBERT
The lady that did our taxes this year was a expert and she treats our taxes as if they were hers.

BRITTANIE
great service

SHELLY
Love them been with Jackson Hewitt for a very long time...

JOSEPH
They are very efficient at what they do, very friendly people and always willing to help and give good advice on taxes. The worker go above and beyond what their job duties call for.

JOAQUIN
Because they're professional fast and Friendly, mike Elisberg has been taking care of our family for years. Makes our life's easier. Thank you Jackson hewitts

KATARA
Been doing my taxes for years here

SARA JEAN
Friendly staff, they took the time answer all my questions. They made process fast and easy.

ERICKA
Great people , great service.

STEPHEN
Great service, and very knowledgeable.

CATHY
They're always fast friendly and explain in detail what they're doing

RICHARD
Very fast, efficient and professional. They took their time to explain every form. Answered all our questions we had. They spent quality time with us.

REBECCA
Always treated kindly and people try to get the best result for me.

CHRISTINE
Helping caring representatives My family's been going to the same tax guy for 12 years now, he's basically family.

REBECCA
Mike was awesome at helping me figure everything out. He explained things to me and helped me a lot with having my first baby I wasn't sure how to file.

BARRY
I have been going to Jackson Hewitt and dealing with Mike for years. He always goes above my expectations!

DEANNA
Customer service was great. Very personable.

PAMELA
The lady who helped me was awesome

SETH
Great service and worth the price

RACHEL
Friendly, precise and completed in a timely manner! I enjoy tax season :)

BRADLEY
Friendly, eager to apply all deductions

DAVID
I come back every year

DONNELL
For the simple fact that Jackson- Hewitt Make sure your taxes are done, as if they where doing there own taxes for themselves. I?m sure now a days everyone can do taxes online, but doesn?t even there done the right way. There going to make sure, there done right the FIRST time.

SOFRONIO
Excellent service

EVER
Very professional and courteous, they can answer any doubt you may have and help you trough to the entire process.

DENNIS
polite and friendly and they new what they where doing

NANETTE
Mike Eisenberg was very informative and friendly and easy to understand. I had many questions about my taxes and he patiently explained everything.

EVELYN
great service! very knowledgable

PABLO ORNELAS
Charlotte Anderson Is Really Nice And Does Her Best to Help In Every Possible Way

ADRIANA
They were helpful and quick to complete everything that was given. The workers were also very engaging and professional and I would most definitely recommend a friend to go get their taxes done there as well.

WENSESLADO
I have been coming to JH for 3 yrs. I trust them to be efficient & trustworthy every time.

CHRISTOPHER
Our guy Micheal does a great job for us every year

JULIUSCAESAR
I did not had any problem with my tax refund since they did my income tax.

CHARLES
Very knowledgeable and fast service

ZOLANA
Helpful to assisting ypu with your concern

PEDRO
Very friendly and informative. She discussed our options with us and wven gave us advice for next year.

THOMAS
Simply the best !!!!!!!

PHYLLIS
They are friendly and know what they are doing.

CARL
Very thorough, very professional and highest return.

ZARAH
Friendly environment! Explained all the information in great detail! Altogether I had a great experience there and I definitely plan on coming back!!!

ANGEL
Fast , easy and friendly.

ANTHONY
The ease of scheduling an appointment and our tax prepaperer is so knowledgeable

AMBER
Caring, thorough & professional!

RICHARD
Our tax person , Lis Phillips, is always available to talk to us and help with any concerns we have. She is efficient and knows all the new tax laws that pertain to us

SANTOSH
Very goo service. Knowledgeable staff. I am bustomer for 11 years

AMBER
Very fast friendly service with kind understanding people and there schedule is very flexible for everyone

TIMOTHY
Very,very please with what they did for me.

VICTORIA
Great service. Fast process. Trustworthy workers. Loved how I feel Like I can Trust everyone in the building

RICHARD
The team there is awesome

LOAN
Service has been great.

SHELEEA
Quick & easy service !

STEVEN
Friendly staff. Easy to get our taxes done. Helpful information for next years taxes.

FELICIA
This was my very first time doing taxes. Mike, the tax agent who assisted me, has been doing my parents taxes for almost ten years now, but this was the first time I had met him. He was so friendly and helpful. He took me through all the steps and explained why certain things were the way they were, also my little baby adored him and all the fun things she wanted to throw off his desk. Very friendly people all around the board and great service and skills.

DEREK
Great service and very professional people.

FERNANDO
Easy process

HARJINDER
Because they are very good

VICTOR
We have switch to Jackson Hewitt in the past 3 years and have been very satisfied with their services.

LIZA
I have been going to Jackson Hewitt for years and so confident that they know what they are doing.

TIAWANA
I've been using Jackson Hewitt for over 10 years. Always accurate and timely service.

YULIANA
They are fast and if you have any issue with your taxes they help you to find a way to fix it

NICOLETTE
The customer service is amazing , and they were so nice ! Made me feel very comfortable

CARLTON
We have been with Jackson Hewitt for 8 years and the awesome customer service is what keeps us coming back and recommending new clients!

ERICKA
They are great ! And very helpful

JORDAN
Quick and easy service. Completely satisfied with the outcome.

MEGAN
Easy, quick and friendly service!

AARON
Each time I have used JH the experience has been amazing and the preparers have been helpful and fun to work with!

JACOB
Lis is the greatest tax lady ever! Quick and thorough appointments and friendly staff. Couldn't be happier.

LUIS
Liz is very nice and professional

VIVIAN
I have been coming to your tax services for years and you have been very good to me

DILLON
Sue was my tax professional. She would answer any question I have and help me with everything. She is so nice and very professional

HELEN
Great Cuatomer Service. Ans my agent Sue made things easy and i understood everything she explained to me.

ANTHONY
I have been going there to have my taxes done. I like the staff especially Mike Eisenberg. He has done my taxes a few years now. He does an exceptional job, very thorough and well explained. No doubt I'll be back again.

FELICIA
Mike has been doing my families taxes for the past ten years. Not only is he just a good tax man to go to but he makes you feel at ease and thoroughly explains why you are getting back what you are and the differences between previous years.

NANETTE
the staff was exceptional. mike eisenberg was so helpful and knowledgeable and friendly. he really is an asset to your company.

POLICARPIO
Very knowledgeable tax preparer. Regarding new IRS regulations.

SOFRONIO
Very Effecient

ROBERT
The service I received is outstanding for the past 12-13 years!

LORELEI
I have been using Jackson Hewitt for several years now and absolutely love the service that I received

DEANNA
Because of the knowledge of of Indian Gaming Income Michael at the Temecula,California location has it makes filing my taxes fast and easy.

PHYLLIS
they are friendly and helpful in getting more money back.

ARTHUR
because they were very thorough in doing our tax return.

ANTHONY
We have been going to Jackson Hewitt for almost 5 years..maybe more. It's easy to make an appointment, and our Tax Preparer, Mike is always there and teaches us so much. He gets really involved.

BENTWAN
They are always extremely helpful and and I have never had errors when filing my taxes with them. Great customer service. A

RICHARD
Very friendly and helpful

CHARLES
Professional,respectful,timely manner,very nice agent Mrs.Narda Spencer,very positive experience,a person that helps you enjoy the pain of paying the tax bill.

JENNIFER
Mike is super helpful ! He takes his time and has lots of knowledge about the services he?s providing

BRONWYN
I was happy with all the help.

TAMRA
I have been going for years and always satisfied with the customer service and the attention to detail.service

ALLYSON
I have never had a problem receiving my tax return and it is always prompt.

PEDRO
LiZ was bery helpful and knowledgeable. She made a difficult return easy.

ESTEVAN
Honestly this was my first time doing my taxes and your worker Lis really did help me not only file my taxes but she explained to me what every thing meant. And when I didn't understand something, she explained it to me until I got a better understanding.

GLORIA
Very courteous and efficient

MARK
Every year since 2013 Mike has done a great job for us.

BRIDGET
I?ve been using Jackson Hewitt for years. Fast & accurate!

LESLIE
Friendly, kid friendly atmosphere . Very knowledgeable

LARRY
Mrs.Spencer was very knowledgeable and gave us useful information. Also the price is reasonable.

DARRYL
We have used JH for approximately 6 years now. We were unsure on how to handle some important changes in our deductions and JH knew exactly what to do

SANTOSH
Great service

ALVIN
You are the best!

SAMUEL
Quick and easy

JOHN
Great service and individual concerns

MARK
I've been having my taxes done by J H for years. I started with Lance. After he left George was my preparer. When he retired Elisabeth became my preparer and she had been the frosting on the cake!

ANTONIO
they are good

MICHAEL
Knowledgeable easy to get appointment Flexible hours

JOANNA
Mike is awesome..professional..fast.and very helpful.

FRANK
Very professional

ELLIS
the staff get you in and out quickly and are quite friendly.

VALERIE
I felt confidence with the accuracy done by my representative.

CARL
Reliable, professional, fri

AMBER
Professional, courteous, experienced, hassle free

YESENIA
My tax preparer Ilse is awesome. She is professional gives you the information you need and at the same time friendly. Service is great easy to call and get an appointment within couple days.

JOSEPH
They were nice fast an kind people

DAVID
Very professional and knowledgeable

JACK
all the office staff is so smart and welcoming !!!

JOSHUA
The manager was very helpful and informative answering all my questions and concerns about my tax return.

KAREN
Ilse is so helpful!

KENNETH
trustworthy and kind service

WINSOME
Fast and professional and kno

ANTHONY
Great tax knowledge and their office was very clean and private, staff was friendly and helpful.

JUAN
Great customer service

THOMAS
clean office nice staff and waited only 5 min before staff greeted me.

CHLOE
The office took us as a walk in and saved us almost 300 dollars compared to another tax office that we almost did our taxes at.

MARIA
Liz Phillips Was very curious and answered my questions with confidence

CECIL
Knowledge and professionalism

PAVEL
Gray customer service, knowledable tax preparer, good prices

WILLIE
The Agents are knowledgeable on Tax laws. Every year there are changes but this year was unsettling at times and never but professionalism and empathy to the taxpayers needs was demonstrated. Thank you Jackson Hewitt.

WALTER
Fast, knowledgeable, friendly, and reasonable prices
EARLY REFUND ADVANCE LOANS AVAILABLE DECEMBER 17 AT PARTICIPATING LOCATIONS
Save your spot by booking today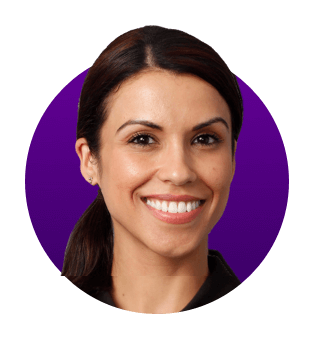 Why Jackson Hewitt®?
WE'LL MAKE IT EASY
We do the work so you don't have to worry. Open late and weekends, no appointment necessary.
WE'LL FIGHT FOR YOU
We're not tax machines. We're Tax Pros who are happy to answer all of your questions.
WE KNOW OUR STUFF
We'll dig deep to get you 100% Accuracy. Maximum Refund Guaranteed.