Sun City, CA Tax Preparation Offices
28238 Bradley Road
Call us on (951)301-0200
SERVICES AVAILABLE
Refund Advance
Drop off available
Find an office with a particular service
HOURS THIS WEEK
| | |
| --- | --- |
| Monday | CLOSED |
| Tuesday | CLOSED |
| Wednesday | CLOSED |
| Thursday | CLOSED |
| Friday | CLOSED |
| Saturday | CLOSED |
| Sunday | CLOSED |
Reviews at this office
What others are saying..

JOHN L
Completely satisfied with the service we receivrd.

JAMES
Because Jennifer Carr is a exacting tax preparer and knows her stuff. She also reminds you of items you may have not thought of.

THOMAS A
They go the extra mile. And give good advice

MICHAEL J
Friendly and efficient service.

RANDY R
pleasure to work with Jennifer - she handled my mom's and when she passed away Jennifer was able to handle the estate matters and our personal matters. Always professional and enjoyable to work with.

SHARON M
LeRoy has done my taxes at the Sun City, Ca. office for the last several years and it is always a pleasure to go somewhere that every one is kind to you.

KEN J
The Guarantee, and Detail put into our taxes. the agent was vary knolageable.

CURTIS T
Michelle was very professional. We felt as ease going through the process. We are happy with Jackson Hewitt preparing our taxes, which is why we keep returning.

ROY C
Mike Carr was very thorough and detailed. He took time with us to explain things as we went through the process. He is extremely knowledgeable and after meeting him, we trust him to do our taxes for many years to come. Thank you for a great expo.

MAX A
We came here as a new customer from h and r block this was a great experience

BRIAN A
Fast and amazing service at a great price.

TODD E
leroy was very helpful and knowledgable

JOSE L
Extremely courteous, profesional and thorough in our tax needs.

DEBRA A
I have been going for years, Mike at the Sun City offfice in California office is extremely efficient and knowledgeable

ROBERT
Michael Carr made the experience phenomenal. His professionalism, expertise, and knowledge were impeccable.

MAURICE M
Appointment was easy to get. Agent was friendly and very efficient . Did not rush to get rid of us. Took time to explain every step of our tax prepatation.

LYNDA A
They were fast and efficient!

EDDIE
Because they tried really hard to get us the best outcome that we could get. And they did.

TERESA M
My tax preparer is so very knowledgeable and friendly. He makes you feel so relaxed. He always ask me questions about items I may have overlooked, trying to make sure all items are covered, and get the most benefit, I am entitled to. Takes time to answer all of my questions and suggest ways to save on my paying taxes in the future.

ROBIN J
Very friendly, Michael knows his stuff. He made me feel comfortable and was all around professional. A great experience ! Thank you.

KEVIN P
Fast, Friendly service with a quick response to questions

STUART R
Mike Carr and his group in Sun City Ca. are top notch people to work with.

ROBERT W
Excellent service

NATALIE E
Great service always room for improvement

DONALD P
They were easy to make appointment online. Very friendly when we checked in. Our preparer Jennifer was professional and quick. We are very happy with our experience.

JAMES M
excellent service

ERIC
They have great service. They are knowledgeable. Friendly staff.

JERRY G
Excellent service, very professional and helpful !! .... Was very interested in what was best for me !!

DAVID
Very friendly & knowledgeable

CASEY L
They are very convenient and very professional I like the peace of mind using a tax service like this.

AUSTIN E
Michael Carr does an outstanding job communicating and ensuring that his clients understand the entire process.

JOHN
Extremely Friendly! Very informative of new tax updates! Very helpful offering retirement options to prepare for the future of retiring! I was in and out within 30 minutes! It was like moving ahead in the fast track line at Disneyland! AAA+

MEGAN
Customer service was very delightful from the moment I called to the moment I walked and I was helped by the woman who was able to do my taxes

JASMINE
Great customer service. Great tax return. All around great service. Reference to Sun City CA location

RACHEL
very much 100%

EVA
I would recommend somebody that would need their money soon and then Id get money for referring them. Win win..

JOSHUA
The service that Jackson Hewitt provides is the best Tax Service that I've ever had to deal with

IRVIN
I really like how fast they were able to see me without an appointment. Also they called me on my birthday and sung me happy birthday. I am a member for life

DIANA
They're fast and very professional

TOBIN
We love Michael Carr in Menifee, CA. He has been doing our taxes for many years and he is so helpful!

ROBERT
They did a great job. Fast and efficient. I got the most refund and the price was good

WILLIAM
Great service. Our taxes have been quickly and accurately, which is peace of mind. Also the cost is reasonable. Our preparer is always on time, courteous, and advises us well. She is trustworthy. Thank you

ALAN
Very helpful, friendly and got me the maximum tax return.

UBARNEL
Because they're friendly,fast and honest with you.

DANIEL
knowledge and service of tax preparer

JENNIFER
Easy fast and friendly

DORA
The staff was very professional and I was well taken care of

MATHEW
I have been doing tase there for the last 2 years and they are always great whoever you work with.

ROSA
Cathy always does a great job!! Everyone in the Sun City office is always nice and helpful!

CAROL
Friendly service.

SUE
Great service

JEFFERY
professional and courteous easy to make appt knowledgable consistant

DEBORAH
They were very efficient and friendly and easy to get to.

APRIL
I feel that Michael is always friendly, and efficient. He represents your company with continued professionalism. I leave feeling confident that my taxes have been processed in the best possible way.

MACARIO
Very good customer service

HAZEL
Very thorough and helpful.

MICHAEL
Awesome customer service for appointments and walk-ins. They are very polite and make sure you get the max on your return.

WILLIAM
your people are well versed in tax laws, preparations and very friendly

TERESA
They are always on time with my appt. Very friendly and personable. Will return again. Jennifer Carr is whom I always ask for. Great person. Been going there for several years now.

SCOTT
Because it is very nice friendly place to come into

KIM
I have been with Jackson Hewitt for 26 years now

DOUGLAS
Because its an easy, stress free way to do your taxes.

ROBERT
Friendly and kind people

FREDRICK
Very helpful, and knowable . They ask question

TROY
Mike Carr is extremely knowledgeable. Fast friendly service.

PEDRO
Muy profesionales,saben lo que haven.y si tienen dudas lo consultan inmediatame.

ALAN
Very fast and helpful. Got in, was able to get what I needed to get done.

KEVIN
Knowledge attention to detail

SUSAN
Mike was extremely thorough and very patient, answering all my questions. He is very friendly and accommodating, offering valuable advice, and directing me to a number of resources outside his expertise. He is the BEST!

ROBERT
Jenny knows the tax laws very well. She has been doing our taxes for about 35 yrs.

DALE
Detailed exam & questions regarding finances.

RONNIE
Very good customer service making all questions asked simple.

BRUNO
They did all the work. Very friendly and welcoming. Fast and knowledgeable. Would recommend a friend.

EMERY
For past 10 + years with Jackson Hewitt, they take great care in helping your taxes. HAS THEY DID WITH US!

MARGARET
Guaranteed service at reasonable prices

ROBERT
Fast very responsive and fri

CHAD
Mike Carr is the best! So attentive and thorough.

PERRY
they are very polite and understanding also the biggest part they have a very good knowledge on taxes hands down.

CAROL
Very professional good scheduling made the process very easy and fast

PATRICK
Professional, accurate, fast

MICHAEL
Michael Carr has done our taxes for the past 15 years. He is reliable and trustworthy.

ALFRED
Bob is very knowledgeable and professional.

ROSALEE
ease of appointment and the people who work there are very nice

JOAN
Good service

THOMAS
We have been coming JH for over 15 years. We live 2 hours away and still have the same tax preparer! Mike is awesome!!!!

DEREK
Very efficient,professional and nice peo

JENKINS
Very knowledgeable staff.

MIKE
Excellent job by j carr

ISRAEL
Before I became a Jackson Hewitt customer, we had had many people prepare our taxes and every year we always received letters from the IRS for adjustments. Mike has taken the time to advise us on how to fix our withholdings and all the deductions we could possible take to help us with our taxes. I would definitely give his number to anybody that needs knowledgeable assistance.

DAVID
Very professional,very k

CHARLES
they have done a very good job for us.

KELLEN
Knowledge of tax laws, helpful, courageous, all around kind people. I definitely will recommend your services.

TRACEY
Very professional staff and extremely knowledgeable. Michael Carr is excellent and really knows his profession.

KARLA KAY
The preparers have been extremely competent and helpful and get my return done quickly

JACQUELINE
Always great

JIMMY
Always pleased with their services.

GEORGE
Mike was super helpful! Very knowledgeable about all of the new tax regulations

MARGARITA
They were very helpful

DOSSE
It is was amazing how my tax were prepared and explain to me l really like it. They told me I own the government but we found out it wasn't. Thank you for being so he

KENNETH
Jennifer Carr has been doing our taxes for over 10 years.

ARACELI
Super friendly and affordable ..reliable and have great customer service. Been going to Jackson Hewitt for years now

RONNIE
Michael Carr and Jackson Hewitt have always been very professional, friendly, and helpful to us in all the years we've been coming.

MICHAEL A
Michael Carr has been preparing our taxes for years. We itemize and it's always a pleasure to work with Michael. He is very knowledgeable and we have faith that he is doing the very best job on our returns.

JON
Kathy is very good in Sun City she does a very good job

NICOLE
Awesome service.

BRIANA
Michael Carr did my taxes, he was very polite and helpful towards me. It made it very easy to understand and he made sure I was satisfy. I would recommend people because Jackson Hewitt helped me with respect and honesty.

ANTHONY
Michael Carr is the best informative agent I have ever dealt with. I trust no one else with my taxes. Whenever asked I tell people that they should go see micha

JOHN
One reason: Robert Rozell in your Sun City, Ca. office.

GRANT
Mike took his time with us and really cared to do his best to help prepare our taxes! We LOVED his personal touch!

HEATHER MARIE
Fast, reliable, and convenient. This is my second time using Jackson Hewitt, and I will use them again in the future.

TANNER
We have been going for years now and have 3 different ladies. Each person in the office has always been helpful, willing to be available to answer questions, and they are integritable. We have not had any problems with scheduling either. Overall, we just won't go anywhere else.

BINH
Mike Carr is amazing. Lots of great information.

JOSHUA
Very helpful. Always on top of it. Helped through every step of the process.

ESLIE
Price is good, friendly & quick

JOE
Mike Carr always makes us feel welcomed like family. He is very knowledgeable and through.

ROBERT
Nice friendly staff

LISA
Friendly, helpful

MARGARET
I have been going to Jackson Hewitt and Michael Carr for over 10 years. Great Service, friendly, knowledgeable and accurate. Very accommodating to my needs.

KATHY
I'm very happy with the service I received.

HERMANNA
For the good and kind service i received. Good advice ! Very helpful to a older person like myself.

THOMAS
Been a customer for at least 10 years. No issues great service, Knowlegble, quick , always on time no waiting,

LINDA
Always impressed with the service and agents.

RHETT
Friendly staff sounds pleasant when answering the phone and making small talk while I wait briefly, easy to get an appointment when I wanted it, reliable tax preparation and I like being able to have the same gal every year

JEFFERY
Easy to get an appointment. Very quick and efficient.

ERIC ALLEN
People are very help and friendly

JEFFREY
Friendly, courteous, knowledgeable staff. Pleasant office

WENDY
Great service

LINDA M
Preparer was very knowledgeable

JASON
Very friendly and knowledgeable

GABRIEL
Everyone is friendly upon walking in and our accountant is very knowledgeable and answers all questions we have

JULIE
Excellent service, knowledgeable, friendly staff.

RANDY
Very easy to work with - very professional- easy to get appointment - fair price

DIANE
I had a pleasant experience with the staff. Everything went very smooth.

NATALIA
Fast, friendly, and reliable

LINDA
The tax preparer is always the same person and is very helpful

BRANDON
Ever since we?ve use Mike at the Sun City Jackson Hewitt everyone there is so cordial and friendly and has helped us with all questions ever needed an answer them to the way that we can understand them

ROBERT
Very helpful in finding everything needed for filing. Suggested what to bring next year and what changes are coming

GARY
Fast and accurate, couldn?t ask for more. IRS credited my checking acct. in three days and CA State in 5 days. Fastest refund since I started filing tax returns!

DEBORAH
Friendly, fast, reasonable price

GEORGE
Most efficient & timely.

CLINT
Everyone is very help

ANGELITA
Very good service and Kathy is very knowledgeable

JOHN
Mike Carr is very detailed and experienced. His expertice is very helpful every yeat

CAROLINA
I feel that our preparer Bob, takes his time and asks the right questions.

STEPHANIE
Knowledge and speed of the accountant was immeasurable. I have complete trust in this company and their product. Always available last minute with many locations in my area. Very satisfied customer.

SHANTA
Always professional...Always helpful.... Feels like family....tries to get you the max....TRULY LOVE THIS PLACE 15 YEARS PLUS

RACHEL
Kathy

ADRIANA
Friendly, been going here for many years

FRANCISCO
Great service I have been a loyal customer for years now. The staff is very friendly and Cathy my tax prepare is awesome.

KARL
Immediate attention Accurate Helpful in answering questions

TAMARR
Great customer service

JENNIFER
Easy, fast experience from start to finish. Everything was explained clearly and she made me comfortable.

EDDIE
Great service and helps maximize your full return.

RUTHANN
quick and easy! always friendly and helpful.

PATTY
They are great and very patient, got the most from my return then previous taxprepare companies

CODY
Excellent service

JAMES
Agent was extremely knowledgeable, courteous and helpful in our understanding our new tax status.

AMANDA
Great service helpful and nice staff

BRENDA
Great customer service. & explain every thing indetal

PATRICK
Professional, courteous, knowledgeable

RONNIE
Complete and curtious service.

VERNON
The person who helped us was very courteous to us and very knowlegeable.

EMMANUEL
Great quick and professional service!

MARTA
They know what they are doing and if there is a question on an item they will research it.

CAROL
Very professional and pleasant

RICHARD
Kathy was very thorough

KEITH
We have been going to Jackson Hewitt for years and couldn't imagine going anywhere else. They always do an amazing job and are always very friendly. I will always recommend them.

DIANE
Always professional but friendly!! Answers any question I have. Very thorough.

RICKY
Bob was friendly fast answered questions to where we understood him. Made us feel really comfortable.knew what he was doing and took no time about it. Thank you Bob

CLINT
Very knowledgeable and helpful

ROSA
Great service and the staff is always so welcoming and friendly.

GARRETT
Well I have been filing my taxes with H&R Block for 12 years and I been seeing Jackson Hewitt everywhere paper newspaper internet my phone and it felt like a sign that I should do my taxes with Jackson Hewitt so I did today and my gosh was I blown away and they are open all year round so the next year I already know what IÕm doing IÕm coming back to Jackson Hewitt Because first of all I got treated well I was in and out so quickly and satisfied that everything that I had to do today got done so thank you

AARON
The great customer service and the knowledge of the business

ROBERT
We have had our taxes done with Jennifer Carr for many years. Very professional.

RICKY
Easy to make Appointments, everyone is friendly and greet you as you come in. Fast, knowledgeable and excellent service. Fair pricing.

ZACHARY
Cheaper then hr block.

LORINDA
Fast friendly staff.

MICHAEL
I have been getting my Taxes done by Michael Carr for 9 years. He and his staff are outstanding.

JENKINS
Tax preparers are very knowledgeable and are able to help you with how to potentially adjust witholdings to minimize/maximize what you receive/owe for the next year.

TERESA
Jennifer Carr is always so nice and personable. Always request her. She should be highly valued as she excels in her service.

JEFFERY
knowledgable and efficient

CORNELIUS
Mike was very knowledgeable. Very helpful

SUSAN
Have been coming here for years and the staff is very friendly.And eager to help .I always recommen Jackson Hewitt when asked where do I get my taxes done.

SANDRA
Very efficient and knowledgeable

FLOYD
Mike(in the sun city office on bradley st) is very knowledgeable, honest, and friendly. So is everyone in his office. They work as a team.

REBECCA
Always a pleasant experience, love my tax preparer Michael Carr

JASON
Best tax people I've ever dealt with. Quick and easy and extremely knowledgeable.

EDDIE
My tax guy Mike did such a good job, he help me with all my business expenses and my kids college credits. We got a great return.

CORRINA
For my first time doing taxes, they made it super easy and understanding.

KIMBERLY
great customer service! Very helpful with my taxes and really went over everything easily with me.

MICHAEL
Fast friendly professional

KIM
My taxes are always done fast and right the first time

EMERY
We have been with Jackson Hewitt for past 12 years, the staff works hard to provided you with the service around.

ROY
Always very thorough with our taxes and never feel rushed. I feel confident using Jackson Hewitt every year !

JIMMY
Always a confident experience. Feel like my representative Jenny Carr does everything possible to benefit me with my tax returns.

LINDA
Jennifer Carr at Jackson Hewitt has prepared my taxes for several years and I have always had a awesome experience. I feel my taxes have been prepared to the best of my benefit.

DAVID
Very proffesional !!

TRACEY
Micheal Carr is the best around! He knows his stuff!

DEEPA
Service was quick and everyone was really nice

CARLOS
Very friendly and Helpful

CHAD
Excellent customer service.

DONALD
Tax representative was professional and attentive. Very important!

JONATHAN
Mic is such a reliable and trustworthy guy I will always go to him for any tax issues I may have, I would highly recommended micheal at Jackson hewi

JOHN
Robert Rozell

ARMANDO
Great customer service and knowledgeable

DANIEL
Amazing tax man

ROSS
So far, my Tax expert has given me reliable information that has helped me the last 3 years. He also has integrity and is honest. He is from the Sun City Office and I request him each year.

JAMES
Great job.got my tax refund back in seven and eight days! Thanks

THOMAS
Why not !

MONIQUE
Never have i had a rude person they have made me content and always explaining things .I leave happy all the time

ALFRED
our tax man, Bob Rozel, is knowledgeable, good to talk to and does a good job.

HEDY
We made an appointment Gale was very professional and kind. Jennifer Carr was thorough and helped us with return to get the most for us. It was our first time using JH and we will recommend this Sun City location.

HUGO
tengo 20 years haciendolo con ustedes

ANTHONY
The knowledge and professionalism exemplified through Mr. Karr is way above any other agent I experienced

DAVID
They?re very professional and helpful

FERMIN
They went above and beyond to get us our full tax refund even tho it took them longer and we had to come back later in the day to fill out the paperwork... outstanding customer service.

STEVEN
So easy and fast, everyone was helpful great customer service. No wait time walk in and out with taxes finished, no wait time.

BAYRON
All the staff are very helpful and did not rush through my returns, Catherine and the rest of the staff went above and beyond finding information to complete our returns

MARK
J.h. and Bob are the only one that I will allow to even touch my taxes

SEAN
It was fast, easy, and my preparer Mike was very knowledgable

ARIN
Because Mike Carr is one of my best friends.

SUSAN
Mike Carr works hard to get my tax return as accurate as possible.

SHARON
Very happy with Jenny for many many years. Even when I moved I mailed her my taxes.

GREGORY
Extremely knowledgeable, comfort level knowing you are in good hands. Much better value compared to H&R Block

TRAVIS
Jackson Hewitt makes things simple and easier

DEREK
Attentive,efficient and fr

CARMINE
very professional employees

ILLONA
because i've always been treated fairly and included being told i don't REALLY need to file

SAMUEL
Mike Carr is awesome!!!

RONNIE
Mike Carr is very personable, friendly and knowledge. He always does an accurate job for us. Never any problems.

JOHN
We have been coming to Mike for several years. From the time you enter their office and greeted by their staff they make you feel welcome and then you have your appointment with Mike who treat you like family and explain the changes that will effect y

JOE
Always feel every detail is addressed with taxes

ARACELI
Very likely .. been going to JH for about 5 years and had different associates help me and all were so knowledgeable and friendly.. service is outstanding

DEJA
I've known about Jackson Hewitt since my mother has gone since I was a kid. And she's has always received great help. Since I started working at the age of 18 I've been going ever since and have no complaints.

VERNON
Very friendly and knowledgeable at the office. Answered all my questions. Made my appointment when it was convenient to me

WADE
Professional service provided. We have been going to the Sun City office for over ten years now and we are very happy with the service

BENJAMIN
Very helpful and nice

BRIAN
Jennifer Carr is personable and professional.

UBARNEL
Because I feel they do the best job .

KARL
Efficient, courteous and friendly. Asking questions helping the process of filing to be easy and unstressfull.

ROBERT
When I walked through the door I was warmly greeted I was a walk in off the street so I didn?t have an appointment. I had just left one of your competitors who treated me rudely. So I came in and waited less than five minutes excellent job thanks

KAREN
I like the very knowledgeable person I have been going to

PERCY
Mike my tax prepared man was just amazing with his taxes knowledge and good customer service too

ROBERT
Very informative Always kind Great rates There all year for help Work with schedule Informing us about the new changes on deductibles and with holdings Very professional

ROBERT
Mike Carr has made the experience absolutely worth while. Prior to our first year with him, my husband did our taxes himself and I am sure he left money on the table. Not to mention he doesn't have to stress about what he is doing or not doing right.

MAURICE
Michael Carr is an expert in what he does. He is extremely knowledgeable and fast in processing our paperwork. We have used him for 3 yrs now.

WILLIAM
tax preparer very good at what see does knows her stuff.

DEBORAH
excellent service.prompt and reliable,courteous, friendly, very knowledgeable, and excellent work,

SHIRLEY
Tax preparer good to work with.

FLORENCE MARIE
The customer service I received was exceptional.

BUDDY
Consistent accurate service.

JERRY
Michael Carr is so knowledgeable and we have total trust in him. We respect his advice and trust him to be correct. We look forward to returning to see Mike for many years to come.

SANDRA
Trust them through the years. Less expensive compared to the other ones. Quick and painless!

BRADLEY
Friendly worker

DELMER
They seemed to do a good job.

ROBERT
Friendly and helpful people

CHRISTINE
Friendly, fast, and accurate. My local office squeezed me in at a moment's notice even when their day was fully scheduled. I so appreciated that.

SANDRA
Fast, courteous, honest, extremely friendly

ANNA
Expertise and knowledge is above and beyond that it makes me feel at peace when I am done. Thank you Cathy

REBECCA
I have been going to Jackson Hewitt for 10 years now and I always get good service.

ZALASH
Michael Carr was amazing and so helpful! Would definitely refer my family and friends!

ZENIA
Great tax person. He was very informative.

KARREN
Friendly, Competent and explain things well

BARBARA
I have used the service for 17 years and have very satisfied

NATALIE
My agent was great!

KAREN
Kind, efficient, and basically mad the entire process stress free

JULIE
Total trust Mike Carr in your Sun City office. IÕve Ben going there for over 10 year and will continue to do so

MICHAEL
Have been using her for many years , very happy

TROY
Knowledgable and professional. Very friendly office and I always feel confident using them as my tax professionals.

LARRY
They are very helpful and knowledgeable we have been coming to for years. Thanks!!!!!! Margaret Stickles

LINDA
Got good service and had questions on my small business that they addressed and put my mind at ease.

JOHN
Relatively quick process. Very friendly staff.

SYLVIA
Michael Carr is professional, knowledgable and, personable.

WILMER
Great customer service and thor

DERRICK
Mike, the tax preparer, I've used the last few years has been outstanding and honest. All Jackson Hewitt employees should be like him.

CINDY
Mike was very friendly, knowledgable and professional. I felt comfortable with him and I felt like I could trust him. Fees for service were reasonable. Appointment was easy to make. The staff was nice and friendly. The location was easy to find. Mike's level of expertise is impressive and he is very helpful, honest and seems to really care about his client. I have already recommended others to this Jackson Hewitt office and I will continue to do so.

NICHOLAS
Great customer service as well as very knowledge tax professional Donna

BETSY
Son profesionales que est‡n bien preparados y explican muy bien cada paso y podemos estar seguros de que todo est‡ correcto.

MICHAEL
Mike Carr rules!!!

LINDA
I have been useing you for15 years and had no problems

SIERRA
Amazing service!

CHEYANNE
The service was outstanding

ESLIE
Timely, reasonable price, friendly, knowledgeable

JESSICA
Service was fast easy and friendly

ALICE
Been going here for years and they have always done right by me

KEVIN
Great service, attention to detail, answers all of my questions professionally

JESSICA
I trust that Jackson Hewitt has reliable, courteous, and quick representatives to refer to a friend and/or family member.

DANA
Great service

PAUL
Friendly serbice

CAROLINE
I wouldn?t do my taxes anywhere else but with Carolle Parker

ASANTE
Service is always great. I am able to contact my tax preparer any time of the year, and he takes into account the different aspects of our lives that would affect our taxes, like change in jobs or children getting older and needing their taxes prepared.

NATALIA
Great customer service. Treat you like family

JUNE
Very thorough. informative,pleasant. Will return next year

BRYAN
Professionalism!

CHRISTOPHER
Courteous service and very knowledgeable people.

JOHN
Michael Carr has been such a pleasure to work with. He explains the tax rules which effects us, offers advise with our next years taxes, and takes his time in preparation of our taxes prior to sending them into the IRS.

KATHERINE
Very knowledgeable

ROBERT
Was fast and easy

MARY
Easy to set up appointment. Listened well and explained process. Nice and friendly employees

JEFFERY
Never disa

JOAB
We?ve been using Jackson Hewitt for years and will never leave. Our tax person is exceptional and make feel like we are family at Jackson Hewitt.

ERIC
Always a good experience. Staff are friendly and knowledgable.

DONALD
Appt was very easy to make. Also they were friendly.

JACQUELINE
My accountant was efficient and explained everything clearly. The process was easy and painless. He also asked me questions to understand my situation.

GABRIEL
Knowledgeable and friendly staff, easy to get appointments, inexpensive, and quick

DOLORES
The service was outstanding. Mike was on time, efficient and friendly. I had a lot of confidence with him He knows what he' doing and gets the job done. I am very pleased with Jackson Hewitt!

GARY
Very customized service along with knowledge of new tax rules!

GLENN
Service was great

EDWARD
Efficiency, professional

STEPHAN
My preparer was extremely polite, knowledgable and proficient in doing my taxes.

STEVEN
Great customer service
EARLY REFUND ADVANCE LOANS AVAILABLE DECEMBER 17 AT PARTICIPATING LOCATIONS
Save your spot by booking today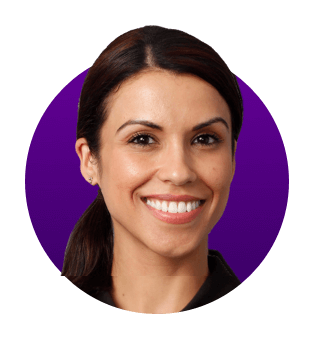 Why Jackson Hewitt®?
WE'LL MAKE IT EASY
We do the work so you don't have to worry. Open late and weekends, no appointment necessary.
WE'LL FIGHT FOR YOU
We're not tax machines. We're Tax Pros who are happy to answer all of your questions.
WE KNOW OUR STUFF
We'll dig deep to get you 100% Accuracy. Maximum Refund Guaranteed.