Stockton, CA Tax Preparation Offices
6036 Pacific Ave
Call us on (209)954-9041
SERVICES AVAILABLE
Se habla Español
Refund Advance
Drop off available
Find an office with a particular service
HOURS THIS WEEK
| | |
| --- | --- |
| Monday | CLOSED |
| Tuesday | CLOSED |
| Wednesday | CLOSED |
| Thursday | CLOSED |
| Friday | CLOSED |
| Saturday | CLOSED |
| Sunday | CLOSED |
Reviews at this office
What others are saying..

BRENT M
I think They did a good job and it didn't take long

RICHARD RANDAL
The staff was SO Kind and so helpful!!! They all made me and my Husband feel at home! I would suggest that EVERYBODY gets there taxes done there!!

TOD A
Because they are very helpful and I was able to drop off my taxes with no worries or stress .

PATRICIA ANN
I had a letter from a different Jackson Hewitt and this office would not honor it. Was very disappointed

SALENA
Everyone there was super friendly and they were very helpful. It was also super fast. Not too expensive.

SHARON
Curtious and fast

RODNEY C
The lady doing my taxes was nice and did my taxes in less then 1 hour!!

CLEVE
Great costumer service

TRACY
Because cause the kind and they help you get the best outcome for your taxes .

STACY
Because I'll be going to them for like 15 years and they're good customer service

KIESHA
Great customer service

MYISHA
Great customer service nice clean environment family oriented business and they care about each and every customer

KRISTY
They always are fast, friendly and accurate!

MARLENA
Excellent service! The staff were very friendly and kind!

ERICA
Everyone was friendly and nice. They where attentive and caring to here me out. I felt ok asking questions.

KAREN
Awesome customer service

RAFAEL
There do better than hr block more friendly

RHUBEN ADONIS
Great costumes service...they treat you like family and i love it

ROSALIE
Great customer service I have being going there for years. Satisfied with return amount. Fast efficient responses

CHANTELLE L
I LOVE THE ENERGY THEY HAVE WHEN COMING IN ITS A WARM WELCOME AND GREAT CUSTOMER SERVICE

KIM
Everyone is always friendly, positive attitudes, professional, helpful, takes thier time to answer and explain so that i fully understand and I always leave with money....

TINAMARIE
nice

LAKISHA
Always get a warm welcome and inviting Great staff and friendly No matter who you there for the staff is consistent with their customers I have been with the same location since 2005

MARICAR
They did a great job, just took forever.

ERIKA
They were nice and friendly

DOMINIQUE
Taxes done in minutes great customer service no long waits happy with overall results

NATHAN
Extremely knowledgeable of products and avaialble deducttions.

CARLA
They are quick, courteous, friendly, and professional

EMILY
Customer service, kind, honest, helpful, fun

GONATHAN
The staff are very helpful and they want to make sure your needs and satisfaction are met to the needs of the customer thank yku jackson hewitt.

VESNA
The staff their was so kind and helpful. The staff their had excellent customer service

LEANN
Great customer service. Efficient and quick...I was in and out with an anticipated refund in less than a hour and right in time for me to make my commute to work

NANCY
I've been with Jackson Hewitt for over 20 years i wouldnt go any where else

TOD
Fast and good nice helpful people working with people.

JORDAN
Because JH values their customers and helps with all needs provides excellent customer services

CHRISTIANA
Great customer service. Freindly , happy to be there and they enjoy their job and make you feel welcomed.

CONNIE
Great preparer

JOE
Very friendly very nice

CAROL
I was provided with an excellent and professional service. I was able to file on my lunch break, in and out.

LORI
Friendly and fast service

CELENY
They are very polite and they know what the are diing

HEIDI
Had an amazing experience

SARA
The lady i went through and did my taxes was there for her clients she there to help them get everything they need she was one of the tax people that i would say that was there for her clients and not her money it was my first time going to her ans it wont be my last i will be going to her for years to come. She one of the best.

BONNY JEAN
They are very friendly, helpful and they are fast and efficient! They do there best to get you all of the money that is available to you!

ALEXANDER
Fast, friendly& efficient..

BRITTANY LEILANI
Very professional and customer service was outstanding

EDWARD
Because we love Carol. She is very friendly & treats us like family. Explains everything thoroughly so that we know what she is doing.

ARTHUR
Always great customer service!

JORGE
Eficientes y contestaron cualquier duda que teníamos. Gracias y si los recomiendo.

ALICIA
Very friendly and polite

JODY REBECCA
I was treated well

MOHAMMAD
Friendly people, Answer any type of tax related question, can finish the job in less than 1 hr

JERRY
I can tell them that Jackson Hewitt did my taxes and did a good job. It's up to them if they go there to have their taxes done

SARIM
Because you guys has the best team and get it done fast without have mistakes. Also you guys have great communication skills

LACHELE
It's a very good time and customer service is great......

LATOYA
Great customer service Jackson Hewitt is professional friendly is a comfortable place I used to be with H&R Block and they made me feel uncomfortable and they did things that was fraudulent and I didn't agree with what they do Jackson Hewitt was great when I filed yesterday for the first time I'm a new client of Jackson Hewitt and I'm so happy that I am a member I will definitely be back and I'm also referring a lot of people right now to go there.

ARNOLD
Great service

VICTORIA
Great customer service

REESHEMAH
Because they are very nice and the service is great

MAUREEN
Because of the wonderful service and the friendly staff

LINDA MAARIE
Very nice people polite and very helpful when i didnt know how to handle my situation

BRENT
Was helpfull

ISIAH
They were extremely helpful and quick. They were very nice and I got in and out

ANGEL
because they try and get you the maximum refund possible and they go over everything with you so you understand

ANGELICA
Good customer service

CARLOS C
Comfortable atmosphere, friendly people

MICHEAL T
The manager and all her staff members are welcoming and very professional. They make you feel very comfortable. Great service is provided

JASZMIN
Very real nice people make you feel welcome they get you back what you deserve

PATRICK
Have been with Jackson Hewitt for over 10 years and never had any problems. I have recommended my family.

ERICA
Very friendly, helpful, and knowledgeable. I always get the largest refund possible.

DAMIEN
They gave me $100 just for switching from h&r block. That was totally awesome!

CECILIA
Por que te explican las cosas y son muy amables te asen sentir como amigos

ALEXIS
They're are great, I used to go to HR block I try Jackson one year and have been filing my taxes ever since

DOMONIQUE
Great Service

ARICA
Fast & easy service

MAKAYLA JAHJANA
Very fast, in and out service. Employees really care for you and do their best to get you your highest refund

DOUGLAS JEFFREY
Good communication and good rates

SHARDAI AIRELLE
They were very friendly. Made me feel extremely comfortable. She broke everything single thing down to me so I could understand. She was very fast so I didn't even have to wait love . Overall the experience was perfect.

TURQUOISE
Great customer service fast and efficient.

RANDOLPH
I have been going to Jackson Hewitt for years They are very professional and helpful

GABRIEL
Professional and very helpful! Clean environment and wonderful staff! Plenty of parking and comfortable chairs!

THAI
The staff is knowledgeable and friendly.

RICHARD
I have been going to Jackson Hewitt for 5 years and I have always been satisfied with the service I receive.

RONALD
Because there respectful workers help u get what u deserves

VINCENT
We were very satisfied with the service we recieved.

ERIKA
I like the people and th

CHHORUY
Fast friendly service

KRISTY
My tax lady is always fast, friendly and informative! I enjoy going back to my local Jackson Hewitt every year at tax season! ??

MARCO
They do a good job and is fast and easy

ERICA
They were very quick, very friendly, and I am fully comfortable that they are experience and know what they are doing.

BENNY
Very good customer service

CHANNA
The tax preparer was awesome! She was so nice and very helpful. She made sure that we both had an understanding of what had took place during the whole process. I highly appreciated it and so thankful for her service. I will recommend my family and friends

ELIZABETH
Because the people who work there are so kind and remember the customers a year later that's awesome

CHANTELLE
GREAT EXPERIENCE THEY KNOW WHAT THERE DOING

EDITH
Ms Sylvia was excellent I recommend my sister and family there right away.

REMINGTON
I've always had a pleasant experience

ROSALIE
The customer service at Jackson Hewitt is awesome and they are very well trained

RAQUEL
Very nice ND excellent service

NORMA
Enjoy the friendly atmosphere of the office and the way the agent assisted myself with my taxes .

AMANDA
Fast friendly and accurate

APRIL
They?re great and have wonderful customer service and speedy fast make you feel comfortable filling taxes there

EVANGELINA
The staff was extremely friendly and the office was very clean.

DOROTHY
I like

BEVERLY
Friendly atmosphere and they remembered me from laat year and my name when I walked in the door. I felt like I was n someone's home

CORDERO
Because they are fast and get you the most money

MARCELLUS
Very helpful

ABIGAIL
fast, friendly service options for borrowing your own money

OLIVER
Good and accurate services. Very comfortable. Always leave happy.

STACY
I've been going to y'all for ver 15yrs

MARIA
Very friendly

MIRACLE SHANELLE
Very helpful also had all information that I needed even though I didn't qualify for loan she explained why and made it very easy to understand why I will probably be coming to get my taxes done here

TAMEKA
Cause I like going there to do my taxes

JENNIFER
Good customer service.

ARNOLD
Great service

CELINA ANN
The costumer servise was amazing i love everyones attitude everyone was very helpful in every way possible... I LOVE THE CREW I WENT TO

REBEKAH
Great service

DWAYNE
I have always had a good experience with this tax service.

ADRIENNE
My preparer was very quick very nice respectful and walked me through the whole process

TINAMARIE
Great help

TANISHA
The staff there was very professional and explained everything to me during the tax preparing process. I was in and out of the office quickly also. And they called shortly after to let me Know that my loan was on my card within 30 mins. I'm already referring people to the office to do their taxes and will continue to do so.

ELSA
Max refund was provided

DORN
Great service

PRATNA
very fast , very helpful and I was very happy with the tax I was getting back :)

JERRIMAYA
Had a great experience good service.

ELBERT DEON
Great customer service. Staff made me feel very comfortable and friendly.

MARLENA
Every year I go in and they help me with exactly what I need they explain things I don't understand

JULIE
The customer service was perfect and professional I will be back every year Alicia hemphill is the best

LAKENDRA
Good customer service

NERRISSA
Because of the great customer service.. Wonderful people.

KAPRICE
Great service loved how Rochelle the office manager help me and interact with my daughter

ERYNE
The workers are friendly and fast paced. The facility is accommodating and pleasant. Alicia H. Helped me get all I could get back for my taxes and made sure I fully understood everything.

VERONICA MARIE
They have Great Service , The Workers Are Fast and Great At what they do , In and out , that's who I'm going to forever thank you

KENIETRA ANN
Great friendly service

LEANNA
I was recognized immdediatly from being a prior customer.

JOSE
i filed and got high refund last year. So this year started bad i had no food no gas no money or way to receive help I just moved to California from Oregon I checked my mail I received my w2 and they had everything ready So it was a quick process Jackson Hewitt got me same day 1500 dollar advance 0apr

DANA
They are very friendly and make filing taxes easy!

KIMBERLY
It was good experience and the process was easy the tax preparer professional and easy to understand

MARY
Because the tax preparers are very well capable of getting the taxes done and in a timely manner.

LORI
Fast friendly service

MICHELE
Fast service in accurate results and friendly service Jackson Hewitt will be my next place to do taxes

EVELINA
Great customer service Was welcomed when we first walked in The wait was long at all

CHRISTINA
I love my tax lady and office. Great service and environment

EVA
My opinion is that you guys did a great job was very prompt. I didn't have to wait a long time for preparation of my paperwork

KIMLIN
Great customer service, and they try to help you get the best of your money. They make sure you feel comfortable, and greet you right when you walk in.

GISELLE RENEE
They help u and they do it fast and they know what they are donig and they make sure u get your tax refund.

SAMBO
Fast and helpful

BIANCA
They are quick and efficient. I had a great experience and the process was explained step by step. I'm

GERARDO OLAY
Jackson Hewitt made my first experience of filing taxes very easy. Tax preparer was very detailed and helpful. Would recommend to everyone I know!

BRITTANY
Easy.. Friendly.. Prices are good. And service is great! Staff was helpful and knowledgeable.

EVETTE
Jackson Hewitt does a wonderful job on my taxes every year. Ive been going to them for 6 years straight and the experience always be great. Co Workers are very helpful and friendly

TUESDAI
Because they was friendly an got me in an out

MONICA
Been going for 10 years and it is always a great experience. Staff is always friendly and very helpful.

JACIE
Great communication skills and very quick

TAQUOIA
The staff was amazingly friendly it was comfortable!!! Very welcome and respectful the lady's that were there when I was filing we're great !!!

DONALD
Great customer service Patient Extraordinary team that collaboratly works together

TERRENCE
Great service

KIMLOEUN
Very friendly and helpful

ANTOINETTA
Been going here for 3 years now and it's quick and easy

BONNY JEAN
Very friendly and helpful staff ! They are very good at there job and they do ot in a timely manner!

JERNEE
Prpf

JESUS
Sabrina is great at my Stockton location been doing my taxes with her for years never have a problem always greet me with a smile the very friendly people

VALU
THEY are fast friendly AND they answer all my question they give me the answer that I'm satisfied with

SOPHY
They help me and my family get all the money back and I'm every happy thank you Jackson hewitt

LAURA SUE
IÕve been doing my taxes for probably 18 years with Jackson Hewitt. My tax lady Sabrina is awesome . The staff are so polite .

BHENEL
SABRINA is very accomodating, explains the new tax laws sufficiently.

NAKIA
They was very friendly and helpful

DAISY
In and out fast and friendly

DENISHA
I enjoy the employees. me and my family have been going for 3-4 years and have been at two locations. Each time was enjoyable.

JERIKA
It was easy efficient and they explained anything I didnÕt know

TAMMY
I have been going to Jackson Hewitt for years. Wouldn't go anywhere else highly recommended!!

SAVANNAH
its very easy, and i love the express refund advance! you can make an appointment or walk in and there are locations everywhere!

RATURNA
They are you hopefully and nice. They take good care of customer. Make me feel comfortable.

NANCY
they answer all my question and they help my problem with my tax return. I've been going to them for the pass 10 year to 11 years. Everything was great. I'm happy what I pay for.

ALEXANDER
Every year I go, staff is always upbringing fun and just a pleasure to be around! I have a great time every year!

GABRIEL
Yes good service

WILLIAM
Fast, cheap, helpful, easy, friendly employees

KENNETH
It's been an amazing several years doing my taxes with Jackson Hewitt my preparer does an excellent job. I got my girlfriend to file with Jackson Hewitt also

CHRISTOPHER
People are friendly. They can answer all my questions. I've been filing here for years.

LATOYA
Great costumer care affordable prices very quick and fast . Friendly happy

MELISSA
The staff is very friendly and the wait wasn't very long.

KAYLA
Very friendly and helpful service was given

ARICA
Fast service. Tax preparer very knowledgeable.

KRISTEN
Because I went to hr block for years.Heard about Jackson Hewitt and when I first walked in the staffed greated me. Filled my paper and was in and out. So helpful and great service.Even got aprroved for the credit card too. I'll be back for sure next year

LEIF
I feel like they really look for every way to minimize your taxes.

ROSA MARIA
Great staff, honest and quick.

NANCY
Very diligent and f

TYSHEIKA
Very friendly and expedient services.

STEPHEN
Get money back they have ways

CHRISTOPHER
Great tax service and good customer service is excellent I will recommendation everyone to Jackson Hewitt For tax services

GEORGE FRANCIS
Very friendly staff, quick and efficient work. Talked to us like a friend not a customer. Showed caring attitude.

JASON DAVID
I was greeted by a very courteous, friendly and professional staff. They made me feel welcome.

HOWARD
We like the service that we receive and the workers are awesome.

LUZ
Good

ALEXIS
They make you get your money on time

IESHIA
They are there for you. They show they care. They know what they are doing. I am very pleased.

TANYA
Very welcoming and very real advice

JOHN
They will be extremely helpful and very efficient when filing the taxes for me

LOVELY ANN
Fast and easy

ROGELIO
It was so easy and very good customer services.

SARA
The lady that did my taxes was amazing and very thorough with information. She great at what she does.

CUYULANI
It be was wonderful she was a wonderful help she went over the taxes and also took her time with filing to make sure that we knew everything that we were getting back Jackson Hewitt is also good for that I thank you

CEANNA
Very professional. They were very helpful and always kind. Very informational.

VINCENT
Good efficient service with friendly staff

ROSANNE
They are efficient, accurate and fast! Who could ask for more

TRACIE LEE
Sabrina has been amazing to work with. Even though we are out of state now she always takes care of us timely and very efficiently.

TINA MARIE
Very welcoming atmosphere, greeted as soon as I walked in, prompt service

RICHARD RANDAL
The staff there are so Nice and make you feel at home!!

MICHAEL
They take the time to break down any questions you have about deductions to refunds

PARIS
My mother trusted them I trust them and my daughter's trust them Three generations with Jackson Hewitt and there has not been a discrepancy or anything wrong

DAVID
Quick fast service
EARLY REFUND ADVANCE LOANS AVAILABLE DECEMBER 17 AT PARTICIPATING LOCATIONS
Save your spot by booking today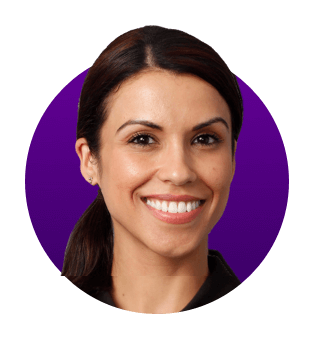 Why Jackson Hewitt®?
WE'LL MAKE IT EASY
We do the work so you don't have to worry. Open late and weekends, no appointment necessary.
WE'LL FIGHT FOR YOU
We're not tax machines. We're Tax Pros who are happy to answer all of your questions.
WE KNOW OUR STUFF
We'll dig deep to get you 100% Accuracy. Maximum Refund Guaranteed.