Milpitas, CA Tax Preparation Offices
379 Jacklin Road
Call us on (408)262-2600
SERVICES AVAILABLE
Se habla Español
Refund Advance
Drop off available
Find an office with a particular service
HOURS THIS WEEK
| | |
| --- | --- |
| Monday | 10:00AM - 1:00PM |
| Tuesday | CLOSED |
| Wednesday | 10:00AM - 1:00PM |
| Thursday | CLOSED |
| Friday | 10:00AM - 1:00PM |
| Saturday | CLOSED |
| Sunday | CLOSED |
Reviews at this office
What others are saying..

AMEET G
Very knowledgeable accountants Attention to detail Good understanding of the nuances of RSUs and stock trading

RAMAKANTA
Freindly and accurate return

DHARANIRAJAN
Friendly, Very proffesinal and good knowledge about all taxes. Taking time to answer all my questions before submitting my taxes electronically.

ZARAH J
They have a nice service they talk nicely to everyone

RANGANATHA HARNALI S
I feel comfortable to file with a person who is knowledgeable in taxes. I have been going to same Jackson Hewitt for last 6 years and hence becomes easier to file taxes.

DINESH J
I have been coming to Jackson Hewitt and in particular the Milpitas location for 11 years now. Love the customer service and I have seen it evolve to the easier online submission. I usually send over my documents over email and then once I am in everything is entered and we are ready to review/go.

WILLIAM H
Good service - friendly employees.

SAI KRISHNA PRASAD
They are very fast, reliable, accurate and most importantly they spend time on you to give the correct information and get better returns.

NEIL
Service is amazing. Fast and quick and really professional

MIRA
Caring team members, they tried their best to understand concerns and answer any questions

ANITA ANN
I made an appointment with Jackson Hewitt in a Wal-Mart store - when I got to my appointment the tax preparer said I had to wait an hour. I let him know that I did not have time and to cancel my appointment - I left Wal-Mart. I then went to the Jackson Hewitt Office in Milpitas CA. Jackson Hewitt has always been courteous, friendly staff and quick completing my taxes.

VINAY
I was really impressed with the knowledge that my tax preparer had whilst completing me return

AKSHAY
I had a great experience while filing my taxes for two years now and it was quite seamless.

LISA S
I always recommend Jackson Hewitt Services

AALAP
Great service ! Fast filing ! Hassle free !

GEORGE A
I've been coming here for years. They were so flexible and let me drop off my papers because my 2 daughters were with me. Very fast.

PREETISH
Very professional tax advisers, who patiently go through all documents - and maximize the possible deductions

SENTHIL KUMAR
I like the service

RAJESH KUMAR
Suggesting options to save taxes and what can potentially be plan for next year.

DESIREE
Fast and friendly service and staff!

ANITA
They were on time with my appointment. Very nice and knowledgeable.answered all my questions to my comfortability of my understanding. Great customer service.

SHANTE
Excellent and fast service

LINDA
great service

SELINA
very knowledgeable and open all year round

ARTI
fast service

CORINA
Quick

MARISSA
Fast and good service

SONATANE
Best place to get your taxes done!

SAI SARAN
They had all my information and it was quick. Friendly staff

CHRISTINA
Good service

JASMIN
Very good customer service

CARLOS
Because every year I am taken care of. And I receive the highest quality service!!!

ARUN
Informative Knowledgeable Friendly CUstomer Satisfaction Maximum refund Audit insurance coverage Easy filing Quick response and clarifications

BEATTIE
great service friendly staff i been going there for 8yrs now so happy

DINEEN JEANETTE
I like my tax preparer Pooja, so I continue to come back for 5 plus years now.

DAVID
good service and we'll management

LYDIA
They were quick and friendly. As long as you have your paper its even faster but they can help you with that as well. If you set an appointment they'll send you info on what to bring with you.

RANDY
Great service and fast refund turn around.

HOSSIEN
Great service Reasonable fees

MICHAEL
Easy, fast and no hassle. Gave them my paperwork and ansewred a few questions and before I knew we were done.

SYAM
Pooja and others do know what they are doing. Been going there for 7 years

LOIDA
It took short time in preparation.

ASHISH
Easy convinent locstions, they worked with me to maximize my returns. They had clear documentation about what documents i would need.

ALETHA
She was helpful, attentive, asked questions, knowledgeable and very welcoming.

PEDRO
Friendly

IRMA
because everybody there is friendly and they go step by step

APUROOP
Julie/Pooja did great work with filing my taxes

JODY
Great service every time we go in

JOHNNY
Fast accurate service

SIDDHESH
They are very professional & help you to file your taxes in a much easier way. They explain you all the options in detail.

AILEENJOY
Fast and reliable

DECEMBER
They were fast and efficient, they make it simple to file your tax. It make it worry free.

JERRILONDA
The consistency and thoroughness, as well as, the promptness has been my experience with Pooja.

WAYNE
they eaily fix and help your income tax if you have problem for your tax and help you in refund also

KHANG DAI
The staff at the Milpitas office in California is very professional. The Manager Pooja runs the team with confidence and professionalism.

MARIAH
I was very pleased with the services. Julie from the Milpitas office was great! She helped me get back everything I could. Thank you so much!! I will be going back.

JAMES
Fast and friendly

MARIO
Great service fast and accurate the employees where very welcoming and polite and I'll be giving a few recommendations.

KARL YURI BANGKAL
Great costumer service, & they help you to understand of your refund.

KIMBERLY
Great job

TINA MARIE
Pooja is the best

JUAN
Because they do a amazing job

SUNNI
There very fast, Pooja is great, I love to work with her, we?ve been going to them for years.

ANTHONY SL
Accurate & Customer Oriented

LUS
It?s fast and easy no Stress

BALVINO
Tax preparation was fast and friendly, this is my second straight year going there and I already recommended to my co worker

CHANDRASEKARAN
Good refunds and great customer service and assurance of protection on tax working.

VENKAT CHETAN
Very thorough and detailed. Keen attention to every minute detail. Always trying to maximise returns

JOHN
The manager where I go is fantastic...VERY pleasant, very knowledgeable, and quite helpful. She is what I would wait in a manager.

KAMESH
They are market experts and know every single detail. I am very happy with their work.

COURTNEY
I've always had a good experience. They are fast and is there to answere any questions or concerns I may have.

MITHUN
Thoroughness, completion on time, quick service

NIKHIL
Quick service

KAUSTUBH
Easy , quick and accurate.

KAPISH
Quick and efficient service. Was able to provide maximum refund possible

KARTHIK
good service

SIVA
It's hassle-less and quick

MOHAMMED GHOUSE
Quick and complete solution.

JANIE
Because Pooja is amazing

JEFFREY ISAIAH
Good service

ANIA
The customer service experience was exceptional. The Tax Preparers are friendly and professional. This year I was assisted by Pooja Gera, she has a wonderful disposition, and works efficiently. Last year was my first year filing taxes with Jackson Hewitt. I was assisted by Raymond Wong. He was also amazing and the reason for my return this year. You have a wonderful team at the Milpitas (Jacklin) location. Hopefully, Pooja and Raymond will be acknowledged for a job well done.

ELENA
Our representative was very polite and easy to work with.

SONIA
I have been going to Jackson Hewitt for the last 8 years. I have been satisfied with their service. Every time my husband and I walked into their office, they would gladly take us in, not much of a waiting, our tax preparer is very knowledgeable, and she helped us get the maximum refund as possible.

PRAVEEN
Very efficient. They received the documents, prepared everything upfront and the appointment lasted only 20 minutes. Plus, Pooja is always very dependable when it comes to preparing tax returns.

VINOTH
I find that they pay attention and get max refund

LARRY
She was very professional

HIMANSHU
Taxes done in right way. Clear and concise explaination on details.

BRIANNA
Great service, quick and they respond in a timely matter. They are also very consistent

GLORIA
All my questions and concerns were answered

REGALADO
They have phenomenal customer service. Super friendly. I've been going to them for years and will continue to do so.

PRISCILLA
quick and helpful and get you exactly the right amout of money back

ANKUSH
I have been getting my taxes done by Pooja Ghera. She is an amazing professional who guides me through the process in detail promptly and professionally. She also maximizes my refund my updating me with the latest laws.

JACQUELINE
Good and fast service

UMAIR
Great service

OPIL
Pooja Gera is very professional

VARUN
Good service

RUEL
Jackson Hewitt saved me a lot of money on taxes. I?m not sure if trust Turbo Tax anymore. I?ve already posted about it on Facebook.

VIRAL
tax preparer helped me in understnding the tax rules

TIMOTHY
Excellent Service, very professional

JIMMIE D
Because of the fast and easy and reliable process.

MARY HELEN
Easy quick

VENKATAKRISHNA
They always heck and make sure we report all deductions and did not miss out any.

ADITYA
Good service and good knowlegde by the agents.

MARY
Very detailed and excellent service

MARIANNE
Professional staff Fast and knowledgeable Great service

MIGUEL ANGEL
Best place to fill your taxes, outstanding experience and friendly staff, Really recommended.

AMBER NICOLE
My tax preparer was so helpful, friendly and very knowledgeable

ANGEL
Because of great customer service, very professional, friendly, accurate, and fast. The office is clean, I'm very comfortable with the location I go to.

YONGHUI
Good

SATYANARAYANA REDDY
JH folks have best knowledge in this area and strive to get best returns to their clients

DAVINA LINDA
It was so easy and fast. I love the process. Thanks for making filing easy as possible

ANNAMARIE
Awesome customer service

MAGDALENA
Very efficient and fast, excellent customer service, and was happy to know how much I was getting back

PRISCILLA
Very polite, and helpfully

KISHORE
good response and clarification

MICHAEL
You always take the extra step to ensure the best results for the tax payers...

MARITZA
Fast and efficient, lady explained every question I had perfectly. She was also just very informational in general.

JOHNNY
Friendly accurate awesome

TALEA
Very professional and on time

TITAH LA CHAE
Great Service!!

RANDY
Great Service. Pooja has is very knowledgeable and quick to get our taxes done and processed.

SREENIVAS
Good seevice

MARQUITA
They always have great customer service and help receive the max return.

FRANK
Been going here for over 10 years and never had any issues with my refund. It's always been accurate and explained to me.

LEO
I was extremely satisfied with the service which my tax preparer did to my tax return who's name is Divya chepur. And the warm welcome.

IRMA
Very professional and pleasant

SAURABH
Quick, easy and professional. I've been going to get my taxes done through JH for 12 years now.

SANKHADEEP
The details shared were well explained and to the point.

WAYNE
they quick to fix and file the income tax and friendly when you come to office of jackson hewitt..and more professional to their work..

MERNA
Friendly and easy to explain details and fast service.

TINA MARIE
Excellent staff

ARTI
Excellent prompt service; great understanding of the situation and super advice!

SHANTAE
Great service, quick and easy

JASMIN MARIANO
Definitely

NIZAM
Easy quick service

SAI ALEKHYA
Attentive and accomodative

DHARMENDRA
Excellent and accurate tax filing for several years.

ASHISH
It was a great experince , all my questions were answered and the agent worked to make sure i got the most refund i could.

DHAVAL
ItÕs quick and easy.

KIRANMAI
They are good They helped me with everything

TAMAL
JH employees are well aware of all the details and responds promptly as well. They also help you with all your queries.

AROCKIA AUMAIRAJ
The tax preparer was very helpful in lowering my taxes and explaining how to save more on the tax.

ALVIN
good hospitality, and easy to go no appointment needed, plus very intelligent and I like it

JAYASIMHA
Ease of getting things done

ALAN ALVIN
Quick, professional, friendly, knowledgeable and made sure I understood everything.

RUEL
Last year, Jackson Hewitt helped me with my taxes after I had started the process on Turbo Tax. I was going to owe money for taxes with Turbo Tax but after Jackson Hewitt did my taxes I ended up getting refunds from both Federal and State. So now I no longer trust Turbo Tax. I trust the professionals at Jackson Hewitt because they are much more trained to process the taxes than I am.

BRIANNA
Great service and very quick. I know that IÕm in good hands

RAJAN
First of all all staff members were really friendly and you are always warmly welcome. The reason I have been filling my taxes with Jackson Hewitt over last 6 years because, they are really professional and really means business. Always ready to help even after Tax season is over. Plenty of great things to say but summarizing my thoughts as Friendly, Professionals, etc.

ROSE
Fast efficient friendly anyways will answer my questions. I trust them.

XAVIER
Great service and very professional

ANKIT
Good service

JACQUELINE
Fast service

RAKESH
Good service and friendly

HIMANSHU
Correctness of tax filing

GANUTAM
i liked the details the cpa looked at and was very patient to answer all our queries

VIJAY SANDEEP
Ease of filing taxes.

KETAN
Knowledge and experience with tax laws, willingness to make sure you get the best tax benefits.

CHUN CHIN
she is so professional.

KIRSTEN
They work fast and efficiently.

VIRAL
Good Service

KAPISH
Quick and efficient service

MICHAEL
Friendly and efficient staff.

WANDA
The wait time was not long at all. I was greeted very nicely when I walked right through the door.

VIPIN
The tax preparers at Jackson Hewitt office that we have been going to for filing our taxes is very professional and efficient.

LEON MARINUS ADRIANU
Friendly and knowledgeable staff. Great service.

SAMIR
Very smooth process.

MANUEL
good service

GERARDO
I was happy with the service

NAGESH
Pooja knows her stuff, she is prompt and very professional. Service is great- one of the best that I have experienced.

KING
Jackson Hewitt provides excellent tax services.

HUY
Fast and accurate.

TERESA
Jackson Hewitt as great Tax Services representative great customer service.

DEEPAK
Professional, respect time, knowledgeable and take care of everything with ease. Guide how to maximize returns .

MELVA
Excellent service!

APRIL ANN
My tax preparer was Efficient and sweet and took her time with me. I appreciated her customer service skills

ANKUSH
Prompt service with knowledgeable staff

JORGE
ItÕs was a very good experience doing my tax there

ANISH
great service

SONIA
They were very helpful in explaining and answering all of my questions.

DINESH
Been going for several years now. I have had simple ones, complex ones, all handled very well.

RENUKAPRASAD
I have always been a satisfied customer with JH. They ask all kinds of right questions and makes life simpler.

MITHUN
meticulous and patient service

PURUSHOTTAM
Very patient and helpful.

ARJUN
Great and knowledge

SUSHRUT
they did it patiently and were felexible with my schedule

ADITYA
Good professional service.

ADITI
Taxes were taken care of quickly and thoroughly

ERIK
Always get an appointment, process is quick and well organized. Service is good and to my satisfaction.

SHANKAR
knowledgeable. great service.

VENKATAKRISHNA
The tax preparer made sure we declared all items that may qualify as deductible and clearly explained some of the forms and answered our questions.

ASHISH
Accuracy in filing

ANISHA
Hassle free service. Always customized to my needs. You guys know what you are doing!

AMOL
It is easy to get an appointment. They are professionals who know what they are doing. Fees are reasonable. You can do your taxes on your own but depending on your situation, it may not be straghtforward. Hire them and get job done in an hour.

GIAU
Knowledgeable staff

DAMODARAM
Accurate, professional and knowledgeable folks.

VIRGINIA
Nice people . He was very helpful and explained everything to me. He was nice and very patient with me. He answered all of my questions and seemed to care about me. I felt liked I knew him and felt comfortable talking to him.

DAVID
Very helpful, friendly and patient..
EARLY REFUND ADVANCE LOANS AVAILABLE DECEMBER 17 AT PARTICIPATING LOCATIONS
Save your spot by booking today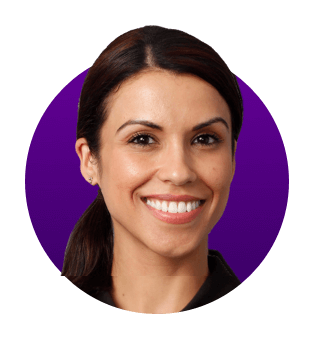 Why Jackson Hewitt®?
WE'LL MAKE IT EASY
We do the work so you don't have to worry. Open late and weekends, no appointment necessary.
WE'LL FIGHT FOR YOU
We're not tax machines. We're Tax Pros who are happy to answer all of your questions.
WE KNOW OUR STUFF
We'll dig deep to get you 100% Accuracy. Maximum Refund Guaranteed.