Hemet, CA Tax Preparation Offices
3341 West Florida Avenue
Call us on (951)929-0456
SERVICES AVAILABLE
Se habla Español
Refund Advance
Drop off available
Find an office with a particular service
HOURS THIS WEEK
| | |
| --- | --- |
| Monday | CLOSED |
| Tuesday | 10:00AM - 2:00PM |
| Wednesday | CLOSED |
| Thursday | CLOSED |
| Friday | CLOSED |
| Saturday | CLOSED |
| Sunday | CLOSED |
Reviews at this office
What others are saying..

RALPH P
Preparer was late with our appointment. Interupted during the preparation process.

EUGENE C
Great service,

TYLER S
A great customer experience. People are always nice and willing to help.

RICKY V
I have been a returning customer for years now and have never had a problem with my returns, the tax professionals there are very knowledgeable and do everything needed to make sure that nothing is missed in order to get the most from my returns.

MICHAEL A
Because they were very helpful with questions that we had. They took their time helping us.

JENNIFER J
Appt time is quickly. Tax preparer is detailed explanation of things professional.

CARLOS
I was unhappy with my refund but the representative was quick.

ADAM M
We had the same tax specialist 2 years in a row. She was out of town, so we got another and she was just as helpful. Very honest and to the point. She answered every question in a way that was understandable. Now we are lucky we have two great employees to have so our taxes.

ADELINE L
My tax preparer was absolutely wonderful. Very professional, knowledgeable and the most nicest, sweetest person and tax preparer I've ever encounter in the last twenty years. She made my husband and I feel so comfortable on one of the most stressful days of the year. Thank you for the great customer service.

RICHARD A
I answered this way due to the fact that the company was very professional and great when answering all my questions.

RENEA A
I have been coming to Jackson Hewitt for the past 8 years.

LYDIA B
I have been doing my taxes with Jackson for 5 years now and have never had an issue. They always do a great job and are very friendly and knowledgeable.

JESUS I
Jackson Hewitt has been my preferred tax location for 7 yrs. They always do a great job and make me feel welcomed.

ANTHONY F
Because I get whatever refund the staff are very nice

ANGELA
The people are so nice and know their job

EMILY
friendly service, very helpful.

LOIS
Great service

KWAN
Good service the people hpw work there experiéce all paper work to you

LATOYA
Jackson Hewitt is a no nonsense establishment. Their tax representatives treat you with respect as they handle all of your tax needs.

SENECIA
Fast service

SHARIENA
Friendly, professional and fast

DAVID
The agents are fast in what they do

MISHA
Fast and friendly

SALLY
I'm always satisfied friendly workers it's convenient

BREANNA
You guys have great customer service. And make doing your taxes simple. And explain everything through out the process. And the price isn't to bad at all.

DANIELLE
I have been using your service for the past 3 years always a good experience.

DESEREY
I go every year since I was 18 and I'm alway met wit the best customer service.

JOHNNY
Great communication, great service, very polite, help me greatly with my every need on my taxes on my federal and state. This is my third year with Jackson Hewitt and always have been happy.

AMANDA
The service is amazing an I've always had Jackson hewitt try an get the me biggest return

NICHOLAS
I've been with Jackson Hewitt for 5 years and they're always so helpful very nice very friendly I've actually sent a couple of people there to do their taxes

TAMECA
The workers or very nice and care about me .and making sure I was ok while I was there .

RAHMAN
They are very professional and knowledgeable

ERIN
They were quick and very friendly. Will go back again next yr

WARREN
Kind, and carring.

LYNETTE
Good service

BERNARD
I have been doing my taxes with you for many years and have been very satisfied with you and will continue to have my taxes prepared with you

CAROLYN
Lady was amazing& we had great conversation while preparing my taxes. Real people person. Had my taxes done quick too. She was very efficient...thank you

JOHN
Agent Brenda has been most efficient at getting taxes done

DESIREE
They are always nice friendly and great customer service always get my taxes right!

DEIDRE
You guys try to help ur customers in the best way possible very kind and considerate

MICKEY
I've always got back a good amount

KATINA
I love the energy that the staff has and explain everything to you was my first time filing with Jackson Hewitt and I will be back

BRANDON
Good service and mistake free work year after year. Been a customer for years and plan to continue being one for years to come.

SAMUEL
very competent, effective service

MICHELE
Great people and friendly

SARA
The people there are very friendly, and very helpful.

MIGUEL
The service was phenomenal. I got all the information I needed and wanted.our agent Michelle Ross was very friendly and personable. She had the utmost patience considering that we had our 3yr old who can get a little rambunctious. Overall we had a great experience. Michelle is the reason that we will continue to use Jackson Hewitt as our tax service

UNIQUE
Very one was very friendly, fast, efficient. They got me in and out. I will only go here

AARON
The tax preparer made it very easy and quick to get our taxes done the right way

MARY
Very friendly and very informative

EILYN
Friendly staff. They have lots of patience. I had lots of questions.

DUSTIN
Reliable service,and friendly staff

MIKE
Every year I recive exceptional customer service.

APRIL
I have been going to Jackson Hewitt for years they are both friendly and accurate would recommend to everyone

ALAN
People who know what tax's are.

JOYCE
Efficient

LORI
They are very accurate and very polite,they do their best to help you.I go there every year.I recommend them to anyone.

FRANK
they were very helpful and straight to the point they are very efficient at there job and quick and courteous thank you!!

SAMANTHA
Excellent customer servuce Appointment was on time and she did everything to make sure all was well very fast and clear

JULIE
Easy process and friendly staff!

COLLEEN
I feel confident of receiving expert tax service at this office. Additionally, Candy and Darlene provide a gracious and welcoming experience. I have been coming here for years, and sometimes wonder if I could do my own taxes. Then I say to myself, "No, it's best to go see Candy and Darlene."

GALE
Have enjoyed the service we have received these past few years and recommend you to friends at work. Thank You and we will see you again next year.

RICHARD
Candi, at the office that I went to, made me feel as though MY taxes were her most important part of the day. I know she had clients all day, but she focused on ME. And, she found a mistake that I made on my taxes last year that will get me more than $1000!

ROBERT
Friendly and very efficient in her work. As a new widow her suggestions were spot on.

RHONDA
Michelle at Hemet office was very accommodating and helped us find ways to get more of a return

BENJAMIN M
Michelle was incredibly knowledgeable about tax prep and got me more money back than I was expecting. It was well worth the money to get my taxes done there.

CHANDA
Friendly and informative

WENDY
Very helpful she explained everything carefully & if I had any questions she answered.

JUAN CARLOS
So servicio es muy bueno

DOUGLAS
I trust them

SAMUEL
Extremely friendly staffs and caring about customer needs.

KRYSTAL
I've been with them for many many years, I trust them and I know my friends trust me. Plus they're really friendly people that work there. More like family. Thank you.

RICHARD
They are very friendly and helpful

TEODORO
because, they are friendly, reliable, and professional. Me and my daughter went to get our taxes without appointment and on minutes we got our taxes done. Plus our tax preparer gives us information on how we should improve our refund for next year. Thank for the help and informations Jackson Hewitt...especially Candi Ross and the girl on the front desk you guys are professionals

BRUCE
Our preparer has been preparing our taxes for about 5 years. Never have we had any issues unlike with other companies.

ISRAEL
they ask the right questions of how to improve ur taxes for next year. u can ask question when they are preparing ur taxes if u are uncertain about it and they are professional at what they do

MARIA
Very nice customer service and answered all my questions. Super fast and easy.

CHANEL
Very helpful with every detail did not have to wait long and they didn't rush you though the process

CAROLINE
They are courteous and very informative they know what they are doing

CATHEY
Efficient,knowledgeable on tax laws. Friendly.

GILBERT
great service! honest! reliable and fast!

TIMOTHY
They're very professional, friendly and informative. I can tell that they are very up to date on any and all tax laws and new tax laws. I like that they have options on how we want our money back and options on how we can pay them for services.

ARMANDO
because services are great. no hassle and get the job done

DONALD
Very likely very professional staff assisted me.

MANUEL
Candi is always a joy to see and visit with. We look forward every year to see her and do our taxes.

LAWRENCE
Candy was knowledgeable with all the correct amounts of all our deductions. Some we would not have used. All-in-all the cost to us for the service was offset by deductions we missed.

JESSIE
Great service and very easy to file. Everyone is always very nice and makes sure we get the service we need to make filing our taxes easy and worthwhile.

ROBERT
Efficient and dependable

CHESTER
Fast processing and very professional and considerate of my well being and trying to help me in any way as possiable

WENDY
Very professional and relaxed atmosphere. I have used Candy as my tax person for many years

ROY
fast service

EILEEN
Quick and easy plus $100 Expert servjce

RANDY
They?re very helpful and nice and get the job done right

JERRY
I was impressed with how organized they are even with a heavy workload.

VANESSA
Great company

VANESSA
Staff is friendly and accurate, go out of thier way to help.

DANIELLE
I have been coming for a few years great service

DEBBIE
Great service

GRACE
Fast and easy and very friendly

JULIANA
Very nice and efficient staff

RICHARD
Every year Jackson Hewitt makes tax time easy and painless. The tax preparers always know just what theyre doing

NATALIE
Very friendly fast service. Always gets it rite. I love my tax lady

JOSE L JR
Great service, very friendly!

SHARIENA
Professional and efficient.

LISA
Quick and easy

VALERIE
Every time I?ve gone I?ve always been treated with professionalism and accuracy I also feel they?ve always gotten me my maximum refund

KRYSTAL
Even though it took long. My tax preparer was very through

SENECIA
IÕve been returning here to do my taxes for 3 years straight and they are like family. Great service quick and easy

SHONDRA
Great service

JOHN
Brenda has been so helpful for us (she's done our taxes 3 times). And no-cost consult with Candi in December.

DESIREE
Always friendly get my taxes right! Love Jackson Hewitt!!!!

BETTY
Great customer service.

SANDRA
They have done my taxes for two years now and IÕm very happy

GABRIEL
Friendly staff. They are pros and know what they are doing. They make you feel welcomed and answer all questions in a way that helps you understand.

JOHN
When I arrived to the location I greeted with a helpful friendly employee who was very informative and thorough about details concerning my taxes

CHERI
I love the customer service

FELICIA
Easy and affordable. Staff are very helpful and accommodating. They walk you through everything.

CLIFFORD
Friendly and very professional attitudes they strive to make you very comfortable and securing the most possible return for you

JUAN
Because there nice night people

LASHOWNTAY
Great service and the lady that helped me made me feel comfortable and answered all my questions .

JANNAH
They tell me all the information that I need to know and answers all my questions. Very organized and well mannered. They have so much patience helping customers getting all their taxes done and prepared accurately.

LASHON
Great customer service

CRYSTAL
The agents are very fast, friendly and thorough.

MARK
They are very knowledgeable. They explain every detail that I need to know about my tax report.

AMANDA
I love the staff. They are so knowledgeable and get me back the highest refund.

DANTANA
it was easy to file and fast. the lady that helped me didn't make me fell dumb she esplanade what was going on so i was not in the dark.at the end my mind was blow away it was way cheaper then the last place i went to file my 2018 taxs by half thank you Jackson Hewitt

ELIZABETH
The attendant was quick, courteous, & knowledgable

PABLO
I have been filing my taxes with Candi for years and there is no one I trust more then her to do them

DAVID
It was quick and easy no hassles what so ever .

RANDY
Very good customer service she was very nice very reliable I would recommend her to do anyone's taxes

DESEREY
I've been going to Jackson Hewitt since I was 18, and I love the level of service I always receive, especially from Candi Ross she's awesome.

DEE
She was the nicest person ever and professional,yet genuinely nice

TROY
because the staff are friendly and very knowledgeable and fast. very polite and are willing to answer any questions you may have.

ASHLEY
Best services I have 3 of my friends there already

ROBERT
Great people ( Candy in Hemet Ca.) and great dependable friendly service. The even make suggestions on what to do when you have changes to your filing status .

JOHN
Been going there for over 11 years

LINDA
Very friendly and explain everything to you

LINDSEY
Louis made everything go smoothly and was so friendly and accurate in how my tax return was done.

THOMAS
very good

ELAINE
Friendly, honest service. They explain any question you have, in detail. Also explain as they go along the process.

ROSALINDA
Service is so efficient

AARON
Quick and easy

SAMANTHA
Yes i would

ANTHONY
They do a good job!

DENISE
very helpful even though I arrived late in the afternoon near closing .

LINDA
É.treatment and expertise....

KENNETH
good service

PAOLO
Polite, friendly, and very welcoming staff

AUSTIN
They were very helpful and helped us get the best refund

JOHN
They were efficient quick helpful and very knowledgeable especially about new laws and recent changes

MIGUEL
Our tax preparer Michelle Ross was very friendly. She explained everything to us in detail about our state and federal refunds. Overall it was a great experience. It was quick and easy and I would recommend Michelle and Jackson Hewitt to any and all my friends and family. Thank you

BERNARD
Your staff has been very knowledgeable and friendly and I have been a customer for many years and will have my business for many more

JEAN
Very efficient with the job and helpful with all my questions answered

SERENA
I love this place, Everything goes smooth. I donÕt have to worry about messing up

LAPORCHA
Great customer service

JOSHUA ALLEN
Because they were fast and friendly great customer service and station to detail thank you

BRANDON
It's a good service yearly

EDGAR J
Very helpful and knowlegable

LORI
Great customer service.

RYAN
They offer immaculate service and they are very helpful with letting you know what's going on and walking you through the process of what you need and or are doing

MARTY
For their professionalism

GLEN MARK
Very thorough and professional.

SANDRA
Very helpful,an friendly

SCOTT
Our tax preparer is always helpful and pleasant

GARRY
Great service

DA MAIJAY
Fastest and easiest tax company out and the lady that helped me was very nice

RAYMOND
Your services have always been quick and accurate. It is easy to book an appointment that is convenient for our schedule. Candy is always so pleasant to spend time with each year.

ANGELINA
Because it really was quick and easy. They really handled it as if it was their own.

JANET
they are always very friendly and helpful

ASHLIE
Very thorough, friendly, professional, and business of integrity! All our questions were answered.

FERNANDO
Been happy with service, been going for13 years now!

THOMAS
excellant service

JOHN
We've been going to Jackson Hewitt for the past 8 years or so and have been happy every time. There's never any issues and the reps are always very helpful and informative. We will continue to go to Jackson Hewitt. for our tax services.

JAKOB
Very helpful

THOMAS
We have been filing our taxes via Jackson Hewitt for 10 years with alway courteous, accurate service and quick return from the IRS

DAVID
Good job, on preparing paper work.

DIANA
Very friendly. Asked questions to improve my finacial out come I would not of thought of. Very organized as well.

RUDOLPH
Expertise in preparing my family taxes. The knowledge the tax preparer displays each year.

DIANE
works well with you, fast and timely

JERRY
My Tax Counselor was very helpful and seemed very concerned in making my filing very accurate.

JAMES
Prompt professional service provided by people whom truly care about the needs of their clients. I will not go elsewhere

DONALD
very good people

PHILIP
The professional attitude of the preparer, and the general atmosphere.
EARLY REFUND ADVANCE LOANS AVAILABLE DECEMBER 17 AT PARTICIPATING LOCATIONS
Save your spot by booking today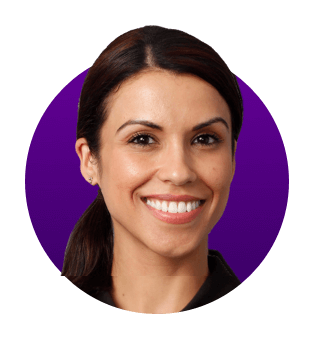 Why Jackson Hewitt®?
WE'LL MAKE IT EASY
We do the work so you don't have to worry. Open late and weekends, no appointment necessary.
WE'LL FIGHT FOR YOU
We're not tax machines. We're Tax Pros who are happy to answer all of your questions.
WE KNOW OUR STUFF
We'll dig deep to get you 100% Accuracy. Maximum Refund Guaranteed.