Tucson, AZ Tax Preparation Offices
3995 E. Grant Road
Open 12:00PM - 4:00PM today (local time)
View week
Call us on (520)829-9649
SERVICES AVAILABLE
Se habla Español
Refund Advance
Drop off available
Find an office with a particular service
HOURS THIS WEEK
| | |
| --- | --- |
| Monday | 11:00AM - 7:00PM |
| Tuesday | CLOSED |
| Wednesday | CLOSED |
| Thursday | CLOSED |
| Friday | CLOSED |
| Saturday | CLOSED |
| Sunday | 12:00PM - 4:00PM |
Reviews at this office
What others are saying..

KARA
Excellent customer service and made sure i was comfortable. Conversation was great as well.

THOMAS J
Very likely to recommend J.H. Our tax preparer was very knowledgeable and took the time to answer questions and explain her prep. During this busy tax deadline , our time with Luticia, was met with personal service. Thank you for the opportunity to convey our appreciation.

TERRY
Always have been great service for many years. Great team!!

OMAR L
Customer service was great.

HOWARD W
They were patient and as quick as possible with preparing our form. They answered several questions regarding deductions and even helped us avoid some problems with material that we wanted to include but they confirmed were not appropriate. Since we know how much trouble the IRS could be for false claims, even accidental ones, I am greatly relieved to know these professionals cared more about protecting us than they did with agreeing with us! True credits to their careers.

LEONCIO
They only take a few minutes to complete paperwork and they help you telling you wish options are more convenient for you.

FERNANDO M
Was treated very respectfully. Tax specialist was knowledgeable and took her time explaining the law. Text specialist had a great sense of humor.

HECTOR M
So I did my return after the 15th then I had to do two states and name change the agent was very helpful and I had no problems getting taxes done

BENANCIO D
Porque lo antienden con muncha amabilidad y le explican todo muy bien y la verdad es un excelente servicio

DENISE
Very fast, great customer service and easy process.

ELIZABETH
Great customer service, explained the process really good nice pe

FRANCISCO
Really easy to work with. They really eh he job done as I don't have to worry about anything.

VANESSA
They helped me get out of debt with the IRS and are very good at getting you your money

JENNIFER
The employee was very courteous and knowledgeable about taxes. He knew the answer to all my questions.

AMBER
I had an appointment for 6pm but I had to wait an hour before being seen . Once I was seen I was provided all the info I needed though. The gentleman that took care of me was an older gentleman at the alvernon office was so kind to me. I am a first time customer and I overall enjoyed my experience.

FRANK
My tax preparer was thorough through the whole process explaining everything in detail. Plus she had a good attitude.

ROXANNA
Very professional They knew what they where doing & making sure everything was done correctly

DAVID
They worked really hard to help me

MICHAEL
Very curious n very thorough in preparing my refund in a timely manner very pleased been a returning cost for yrs

LEAROD
The reason why I prefer Jackson Hewitt, is that they given 100 percent on information that you needed

ALBALUZ
I HAVE BEEN WITH YOU FOR OVER 5 YEARS I LOVE IT WOULDNT CHANGE FOR NOTHING IN THE WORLD LETICIA MEDINA IS SO AWESOME

SAM HENRY
Because there the best. Has taken care of me and my family for years and many more to come.

CATHARINE
Nice Friendly customer service.

JESSICA
Was great

ANALISA
Super friendly, explained everything to me step my step. More than willing to get me my maximum refund

CRISTINA MARIA
Very helpful, and detailed in explaining tax laws, and why things are the way they are.

RALPH
I have been going to Jackson Hewitt since I was 20. 10 Years later and if never had a problem. I get my full amount back with great service ,and with no problems. Would highly recommend Jackson Hewitt.

JOHN
there good with every thing

ELINA
I've been going to you guys for years, never any problems.

JANICE JEAN
This is my third year with Jackson Hewitt and I have been completely satisfied. I had an issue with my 2016 taxes and Jackson Hewitt saved the day.

TAMMY
Because they got in there and got it done and any question I had they had the answer in lamen terms so I could fully understand exactly whatvwas going on

LEILANI
Fast and easy

LATOVIA
Awesome place to go and very profeasional people

HESA
Jackson Hewitt worker they're friendly

ADOLFO
Because of their experience confidence and knowledge of tax preparing I also like the fact that they treat you as a person. Not like other places that prepare taxes.

GABRIEL
Great service

ARTURO GARCIA
Staff was polite, friendly and very attentive to the customers questions and concerns and the greeting at the door is a nice indication staff are willing to help the individuals.

MICHELLE
Great service, fast execution.

MICHELE
They were very helpful & polite

ALEX
The lady who helped me was very informational and nice. It was my first time filing here I know I will file with you guys every year.!!

BRENDA
I've been there 3 years in a row and I've gotten the same accurate information and same good service.

JOSEPH
Because my Representative was amazing. Helped me figure out a problem I was having with the IRS. She also took time to make sure I received my full refund.

APRIL
Great customer service attention to detail great personality friendly and easy to talk to

CAROL
I felt comfortable the.minute t walked in. Open room, not closed cramped little cubicle. It was inviting and smiles greeting me. Quick professional and friendly service from Corina. Great experience, I'll never go back to H&R. This was my first time with JH outstanding. Totally impressed.

SHAWN
The level of expertise by carina and Leticia was amazing. Researching tax law seemed like a breeze for them.

VICTOR
They have always been very professional, yet friendly, and give you the best way to file. They also stand behind their work.

KATHRYN
They do my taxes every year and I never have any problem with them they explain everything to me.

JULIAN
They where quick and very friendly

CHAYCE R
Not only would I recommend a friend for the speed and effectiveness. But I would also recommend for the excellent customer service received every single year.

JONATHAN
Knowledgeable, answered all our questions, friendly

RUBEN
Your agent

MARGARITA
Good customer service

CARINA
Refund advance

ALBALUZ
i have been going there for over 5 years and not once have i ever had a problem

LLOYD
Your good service. U

LAURA LYNN
Very friendly, professional staff. The lady who helped me got me more than I did.

ROXANN
Been coming to you guys for over 10 years love the service always let my friends know about the promotions helps a great deal when your single parent

LYNN
Very good

MARCELLINE
Great fast service

CRISTINA MARIA
The knowledge of the tax preparers is unmatched. They are thorough, friendly, and take the time to make sure clients understand the laws.

STAR
Idk

TOMAS
The staff were very helpful and friendly. They made me feel at home. I felt like I was family instead of a customer.

TRINA
I've been with Jackson Hewitt for over 10 years I'm very satisfied and I will stay with them

KASSANDRA
Convenient, professional, and accommodation have always been present when I go into the office. Any questions, comments, or and concerns are addressed immediately. The main office is open all year long!

JENNIFER
You get great service and I always feel comfortable with knowing my taxes are done right

VANESSA
Very friendly and helpful

MYRNA
Very good customer service

JANICE JEAN
I have been going to same store for a few years. Always excellent Customer Service.

ROXANNA
They always provide me with great customer service

DANIEL
I like it here better then h n r block or other tax places i tell everyone to come here

GINGER
They are knowledgeable in what the tax laws are and give you advice on how to better prepare for your tax return

AMANDA
Very helpful staff explained how everything worked.

DEBBIE
brenda was very and knowledgeable

CARMEN
Very accurate

MONICA
Great customer service. I been doing my taxes for the past 5 yrs with Jackson Hewitt

CYNTHIA
Good service

SHIRRONDA
Very friendly and helpful and very informative and Fast I've been going for 2 year

ANTONIO
Because of the great service they have at the alveron location

TONYA
Because they give great service. They are very friendly and knows their stuff about taxes.

ALLISA
Good service

JAMES
The lady and I hit it off. She was friendly we laughed and joked the whole time I?d love to go back to that lady again. I think everyone would enjoy her :-)

TIFFANY
Great

JEFFREY
They were very helpful

SAMANTHA
Carina was amazing! Kept me smiling the whole time!:) helped my understand all the documents and answered any questions with a great smile!

ANTHONY
The agent ver knowdlegeable, friendly and courteous, she also clarified many doubts that we had and made us feel like valued customers.

LISA
Leticia was very professional, helpful and very friendly.

JESSICA
Very friendly an gives lots of information about my taxes an answer all my questions while smiling

JENNIFER
Friendly very helpful

ANGEL LUIS
Great customer service, very knowledgeable staff, friendly service, prompt response when needed.

FRANKIE
Jackson Hewitt,makes it easy for you to understand about your taxes... professional, about explaining how things work ...they always do a fantastic job!

JACOB
They were very polite and made doing my taxes simple and easy. It didnt take longer then an hour and i feel i got the most out of my tax return.

LOUIS A
Fast friendly service n

MOSES
Very likely good service

VICTORIA
Most of the staff was friendly and courteous. And the office was very clean.

MICHAEL ANGELO
Real good service friendly worked at a fast paste and good conversations

KENNETH
Its awesome

DAWN
They were very knowledgeable. And explained everything in detail. They were fast, efficient. And kind to the point of caring. They explained all of the other options and services that were available all year around not just at tax season.

EDILIA
Greatful and respectful people. They took time and look at all things needed talk to understand everything. They did not rush or push u out the door.

HEBER ALEXANDER
This location has amazing customer service. Friendly, fun loving and most importantly knowledgeable. I am very glad I picked JH. -Alex

LADAWN
Very thorough and helpful

RAYLEEN
Tonya has excellent customer service and explains everything that you need to know and makes sure you understand.

STEPHANIE
They are great very happy to help with taxes and explained everything

JOSEPH
I've been using Jackson Hewitt for the last three years I've been extremely happy with the services of gotten very friendly staff while informed.

TRACEE M
Good accuracy

MARSHE
The whole process was extremely quick. It took no more than IÕd say about 25 minutes. Customer service is great. The representative makes everything clear, nothing hidden. They provide great promotions for me to invite others to get their taxes done and also for me to get my taxes done next time. Also their options to receive my refund was more than just a check or a direct deposit. Also, when done they provide you with all of your information and promos and etc. which they can not disclose so you can feel absolutely comfortable and safe with providing your information

SEVASTIAN
the service was outstanding, very detail oriented, very easy to understand, and a very friendly environment. I personally recommended a friend already to jackson Hewitt

ADOLFO
We have been going here for years and are always taken care of in a timely matter and explained every step, which I appreciate.

JOSE
Por la atenci—n que ofrecen y el tiempo que se toman por los clientes

BARRY
Great customer service nice friendly people

GUSTAVO
I've been a customer for a very long time and have not had any issues. Leticia my accountant is amazing.

VANESSA
Customer service is great! They answer every question for you in a way that's easy to understand. And keep your mind at peace knowing that your taxes are being filed the correct way!

PAUL
Easy and quick tax preparation.

KENT
I like the service.

MARIA
They are so nice and and good care of you

EVA
Personnel very pleasant and knowledgeable.

DARLENE
i would most definitely recommend Jackson Hewitt, they're tax preperation is fast and they got good service.

RAYMOND
Excellent service

FRANCINE
I love that I was greeted right away. I didnt wait long. Very professional but friendly as well. Customer service is very important to me.

NATASHA
They were really fast

AMY MARIE
Great service. explained everything in detail. Gave me helpful tips as well.

JUANITA
My tax rep Tony was super amazing and answered all of my questions.

SYLVIA
First of all I would recommend my friends to go to Leticia because she was very professional she answered a lot of my questions and she's one of the most friendliest text person I have met in a long time I have had bad experience was some of your texts persons that work for this company but Leticia was able to answer all my questions and help me out and she is a great person to have in your team and I will be back to her next year for my taxes

VERONICA
Because i experienced very good service

KAREN
great service, fast, friendly, and very professional

COREY
Absolutely amazing through the entire process..

SADINA
So fast and reliable

FERNANDO
Good friendly service. Very informative,very polite and professional.

TWYLA
They are accurate

OMAR
La atenci—n que me han dado es con profesionalismo, apeg‡ndose a los estatutos legales y personalizada, d‡ndote confianza de tener todo en regla
PLEASE CALL OR COME IN FOR AVAILABILITY
It's time to file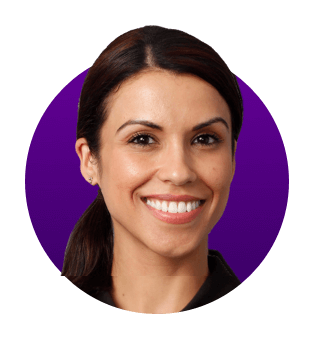 Why Jackson Hewitt®?
WE'LL MAKE IT EASY
We do the work so you don't have to worry. Open late and weekends, no appointment necessary.
WE'LL FIGHT FOR YOU
We're not tax machines. We're Tax Pros who are happy to answer all of your questions.
WE KNOW OUR STUFF
We'll dig deep to get you 100% Accuracy. Maximum Refund Guaranteed.