Phoenix, AZ Tax Preparation Offices
8020 N 19th Avenue
Open 12:00PM - 5:00PM today (local time)
View week
Call us on (602)864-6538
SERVICES AVAILABLE
Refund Advance
Drop off available
Find an office with a particular service
HOURS THIS WEEK
| | |
| --- | --- |
| Monday | 10:00AM - 7:00PM |
| Tuesday | 10:00AM - 7:00PM |
| Wednesday | 10:00AM - 7:00PM |
| Thursday | 10:00AM - 7:00PM |
| Friday | CLOSED |
| Saturday | CLOSED |
| Sunday | 12:00PM - 5:00PM |
Reviews at this office
What others are saying..

KRISTIN N
I had a very good experience with jackson hewitt they were friendly and they did absolutely great doing mt taxes i had no problems or questions at all they were all answered while my taxes were being done.

CHRISTOPHER
I am always satisfied with chantrellas knowledge, accuracy, and friendliness whenever I get my taxes complete. This is my third time specifically going to her.

ELIZABETH
Great customer service

MARC ALLEN
Because Linda has been wonderful. She never has an attitude(always smiling when she looks at me. Her vibe moves me to comfort & ease. She's always very patient with me & even reminds me once more, before departing. I Love her for that. Because, I can be forgetful sometimes.

STEVE E
Very pleased with the people and service I received at this particular Jackson Hewitt

TRICIA
She explained information different than before.

ANTWON
They have really nice people, quick and very helpful just all around good experience .

ARMANDO
I've been going to Jackson Hewitt since my daughter was born and she will be 21 this year! Never had any mistakes.

ELIZABETH
Fast, courteous, and knowledgeable

SANYA
they were friendly and explain what was going on with my deduction and what i got back and why.

ESTRELLITA
They always work fast and efficient. I've never had any problems doing my tax return with them.

MICHAEL JON
Very good service towards their customers needs and try their best to satisfy so they leave happy

ANGELICA
Very friendly reps that know what they are doing

JACQUELINE
Knowledgable staff explained products and services thoroughly and I left the office feeling like I made the best choice and all of my options for filing my taxes.

VERONICA
Since I started filling with JH three years ago, I have had the best customer service

MERLENE
Very quick process

FELICIA ANN
very professional

DANA
You guys have been preparing my taxes for the past 3 years now and it's always been an excellent job great customer service and friendly staff.

TERESA
Fast and correct service

JOSEPH JAMES
Fast and friendly always willing to help

VICTORIA
Staff were friendly. It was quick

BARBARA
Nice people

JOLENE
They were incredibly helpful and they didn't mind when I had so many questions to ask because I was new to the entire process.

TREVOR
Tax preparer I had was professional, knowledgeable and friendly

DOUGLAS
Explains everything. More friendly than any other tax services

WILIAN
Because they are easy to talk to and they explain everything to you in a way you can understand.

LEANDER
Very helpful employees and very nice. Good customer service as well. Huge help and answered all my questions

CINDY
Because they were prompt very nice and explained anything to me so i would understand so i was very satisfied..

SPRING
I liked how I was helped.i used liberty last year and I feel I got ripped off.

RONALD
Because they were very politely

ERIC
Ive been with jackson hewitt over 3 years now. And they do loans for tax on christmas .

MARCELLO
It was easy and fast.

DYTANYA
Everything went well.

DANIEL
The ease with having our taxes filed is very important to my family and we were literally in and out quickly.

AMY MARIE
Acknowledgement when i entered the store and able to answer questions and friendly and stayed late to finish with me.

RONNIE GALEN
Very friendly employees, very prompt tax return.

SHEENA
Everyone was friendly

JASON
She was very helpful, and quick in preparation.

JEFFERY
Great costumer service! I can always count on the fast service of all the employees!

MANDY
Because you are awesome

ALLEN
Chantelle i believe is her name on 19th and northern is awesome she explains everything n answers every ?s ive been going to her for a couple years now

PATRICK
Helpful, friendly, and good customer service

ALYSSA
Jackson Hewitt has never done me or anyone I've ever known wrong. Everything has always been completely accurate (which is a lot more than I could say for other tax prep companies) and the preparers I've worked with have always been friendly and relatable.

DANIEL
They are friendly and helpfull, they always get the best refund

JACQUELINE
Very professional environment, friendly staff. They answer all your questions accurately. They help get the max on your refund.

JENNIFER
I have used Jackson Hewett for many years and never have had any issues and the staff has always been great happy and friendlyrics with extreme knowledge.

SHANOMIA
Very professional.. Fast... And found me more then expected.. This my 2nd year with them and I'm here to stay.

MICHELLE
The service was excellent

ANGELA
Because the staff was friendly and very helpful

JOSHUA
Respectful. Very happy. Explains everything well.doesnt like to you .and hood fast service

JEFFERY
Cause there helpfull there courteous,it was a fast process and they explained everything and answered all my questions, I was in and out within an hour,and the 20 u get for referring a friend

CARLOS
Very good and fast.the worker

TODD
Good explanation of the process, friendly workers Questions were answered. Cost was a little high though.

ANTONIO
Better return good customer service friendly staff enough staff for helping with service I been going there since I was 18 years old I'm 33 now thank you for your services.

GUSTAVO
Made me feel safe and welcome.

HENRY
They are professional, and courteous. They answer all questions you may have. They go step by step with you so you understand all they are doing.

TERRY
I get the best service. Fast and easy.

YAMONNIE
She was very nice she answered all questions I had and explain them with the detail she helped me learn things I didn't know that could possibly get me into trouble just by checking the wrong box they're extremely helpful

DEANDRA
I've been a customer for over 20 years and The services here are amazing

ZOEANN
They were awesome to help and answer all questions I had . Wonderful group of people . Feel like I made a friend .

JENNIFER
people very friendly and efficient

MANUEL
They are really friendly and answered all my questions and help me on things that I needed and a lot of info about how I can do better for next year

STEPHANIE
Anna was very thorough and explained everything to me. I have filed taxes many times before but my tax account has never mentioned that I am able to claim my vehicle registration cost as a personal property tax. She also asked for medical, dental, and vision receipts to get me to be able to claim head of household. Maximum refund guartanteed. I will be returning here next year.

NONA
They are friendly staff and there fast at what they do. And they explained thing clearly.

PATRICK
They were very helpful and welcoming.I didnt wait long and i was in and out.

MARCELLO
Fast and easy. I was in and out. On top over it all she was really nice and friendly

SONIA MARIE
Very friendly

APRIL
They are great been with you guys for 20 years now

DOLORES
I do my taxes every year with Jackson Hewitt. I always have a great experience but every time I go I'm surprised it always gets better and better.

DOREELYNN
Great service.

JASON
My tax person was amazing help me get everything done and got me the most money for my return. I used them last year and I use them this year I love the advance refund and it doesn't charge me anything to do it.

ALBERT
Very helpful and elthey explain everything along the way. They go above and beyond to help you understand everything.

SHANTELL
The employees are friendly and courteous. The front desk greeter as well as the tax preparer.

SANDRA LYNN
Friendly staff. Clean work area. Greeting every one with a smile.Answered all questions.

ANGEL
Very helpful at getting the amount and understanding your tax refund. Ask any questions and they will do their best to answer.

JENNIFER
I've been using them for years now and never had any problems. I always get the same tax lady and she super nice. She's thorough but fast!

SHARON
Good with people

JENNIFER
I have had no problems that last few years I have gone to Jackson Hewitt and the people there r lovely and I would send anyone

ASHELY NICOLE
Promotions

BRITTANY
Friendly staff. Very sufficient.

NICOLE
I love the people I work with

DANIEL
Because

HAYLEIGH
They know what they?re doing and are always friendly. They show interest in the person and not just focused on making themselves money. Clients come first.

MANDY
BECAUSE YOU ARE AWESOME

VARNELL RAUL
So nice and easy

OLIVIA
Janet was awesome. Keep her in the company.

LIDIA
Fast service although I was a walk in with no appointment and preparer knew what she was doing and got me in and out as fast as she possibly could.

VANESSA
Friendly custumer service and acurate tax refunds.

ARMANDO
Good and reliable services!

MONIQUE
The lady was very noce

KASSANDRA
I would highly recommend Jackson Hewitt because they understood my needs, they were very upfront on what I needed, what to expect, and honest. I appreciate that the most and they didn?t waste my time .

MARIA
They are really good and detail work to make sure you get back more on your tax return. Not a long wait and the friendly

TRICIA
They are day and reliable

DANA
Very friendly staff! Talked me through the whole process, and explained in full details on things I didn't understand.

ANGELICA
Quick and efficient

ESTRELLITA
ive been going to them for years and they are always very helpful snd try and get me the most back for my refund

ADRIAN
Good customer service and great environment. They will go above and beyond for you.

ANNETTE
Because everything was quick

ADA
Because they are helpful and explain everything to you and if you have any questions they will always answer. Very friendly people

VICTORIA
Fast friendly and great customer service

SCOTT
I like there service. They know what to do. Very friendly and answers every thing we ask. And don't take to long to do it's very quick every time we go.

MISTY
Where I went they were awesome considerate, and helped me threw every step in question i had thank you jh

AMANDA JEAN
Nice fast n friendly

GRESIA
Service was quick and agent was very knowledgeable.

ELIJAH
Great customer service and fast they explain every detail every step of the way so you can get the best out of your experience.

SHARI
Had great customer service yesterday. Very friendly and understanding. I was able to print what I needed and it was fast.

VINCENT
Service had always been quick, efficient and friendly for all of the years I have been a customer.

ALICIA
Fast friendly

LORI
The staff are very friendly.Clean office. Explain everything accordingly. This is my 3rd year w JH. I love the fact that Chanttell does my taxes

GALEN
Very quick process

CANDACE
Fast, easy, and efficient. Chantrella has done so for the prior 3 years for me.

KRISTEN LOUISE
Ive been having my taxes prepared by JH for 14 years - great service. Quick yet thorough...

ROBERT
They are extremely friendly and fast and got me the most and i am satisfied i recommend them to anyone

RUSSELL
We've been using them for over a dozen years.

TASIA
There service was fast and the customer service representative was kind.

TIMOTHY
The lady help me out was very nice and went over thinking with me and I was right in and right out. The lady I work work with was awesome.

REGINA
The customer service I received is always excellent. The lady who did my taxes this year and mostly every year Chantrella, always goes over everything slowly explains everything so that I understand. The staff is always friendly .

MONICA
Very professional and courteous staff. Preparers are always helpful in explaining details along the way.

MARCUS
Fast se

ANDREW
Very nice people and knowing that Jackson Hewitt have you back if and there to help.

JEANNE
They are awesome

ROBERT
Friendly people and they'll help you. They go through every detail with youJackson Hewitt employees will help you the best way they can answer all questions

ARTHUR
Very good service

CELIA
Very helpful

ROBERT
Great customer service

SYLVINA
Great Customer Service

JOSE
Por que lo tratan con mucha amiblida y te esplican bien

SONYA
It's done in a timely manner. The staff are friendly.

JOHN
very professional and imformative

PHILLIP
I been going to Jackson Hewitt for 4 years to file my taxes. They always do a good job.

VALENCIA
Very fast, courteous very kind offered water

ANEL
Great staff Very quick Great customer service Was in and out

JOE GABRIEL
Because they let you know before you sign anything and let you know how much you getting and front desk are really nice it was fast .

LORRAINE
fast and friendly

ROBERT
I've used Jackson Hewitt for many years never had any problems. Every question or matter was addressed.

SHARON
Good Service for 15 years

BARBARA
Very helpful, very throrough, explains things very well.

JENNIFER
I have tried other places but Jackson Hewitt has always got it correct.

NOE
They are very helpful they explain everything you need to know real friendly I recommend it to everyone

TERRY
I have been coming here for 16 years.

TIMOTHY
They had excellent service

DENISE DYAN
Great customer service in a reply manner

CHARITY
Fast friendly efficient all around great customer service I have been doing my taxes for over 10 years set my location I go to and I love the people they're very friendly

ALKENDREIA
Fast accurate and fri

DEANDRA
Because IÕve been getting my taxes done by Jackson Hewitt for four years now and they have always had my best interest at heart

KELSEY
The staff there is great and made it quick and explained everything so I knew what was happening

LORI
They were so knowledgeable and the process was quick and painless. Filing taxes was not so worrysome with them.

SYLVIA
I use them every year for more then 10 yrs

JACOB VON
It was my first time ever filling my taxes they we're very informative very helpful and took care of all my needs. They also helped me figure out how i can claim my significant other and our two sons

JASMINE
Attentive to detail Friendly Conversation Fast Paced and knowledgeable

RONALD
Convenience, accuracy and overall customer service is excellent.

ROBERT
Jackson Hewitt has great customer service. They answered all of my questions. Got me the most out of my tax return and also offered me a $1000 cash advance loan with 0% interest.

JEFFERY
good stuf

ROXANNE
Always great service everyone is so friendly all the time . I have been a Costumer for 15 years

HECTOR ENRIQUE
It is fast and easy, and they are more than happy to answer any questions one may have.

PERRIN
Joyce Taylor, my tax pro... was very polite and easy to talk to, and made my experience better.

JUSTIN
Wow, very knowledgeable, fast and friendly. Gave small but very important advise. Very pleasant experience.

ANDRE
Good customer service and honest workers also respectful fast service good housepatity

EVELYN
Cause they always are friendly to me and i been going there for 11 years they never let me down my daughter goes there to it is great

RICHARD GEORGE
Knowledgeable

MICHAEL
I felt at home wile I was there as well as at peace knowing the wrk will be right.
PLEASE CALL OR COME IN FOR AVAILABILITY
It's time to file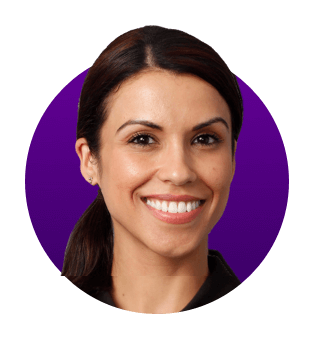 Why Jackson Hewitt®?
WE'LL MAKE IT EASY
We do the work so you don't have to worry. Open late and weekends, no appointment necessary.
WE'LL FIGHT FOR YOU
We're not tax machines. We're Tax Pros who are happy to answer all of your questions.
WE KNOW OUR STUFF
We'll dig deep to get you 100% Accuracy. Maximum Refund Guaranteed.