Phoenix, AZ Tax Preparation Offices
6544 West Thomas Road
Open 12:00PM - 5:00PM today (local time)
View week
Call us on (623)849-4480
SERVICES AVAILABLE
Refund Advance
Drop off available
Find an office with a particular service
HOURS THIS WEEK
| | |
| --- | --- |
| Monday | 10:00AM - 8:00PM |
| Tuesday | 11:00AM - 6:00PM |
| Wednesday | 11:00AM - 6:00PM |
| Thursday | 11:00AM - 6:00PM |
| Friday | 11:00AM - 6:00PM |
| Saturday | CLOSED |
| Sunday | 12:00PM - 5:00PM |
Reviews at this office
What others are saying..

JESUS
Por su experiencia ,excelente servicio y amabilidad. Muy profesionales . Y rÿpidos . Gracias por la ayuda con mis taxes..

JERROLD A
I have tried several services over the years and Jackson Hewitt turns out to be the most accurate and professional.

TAVIE L
Jessica was helpful and knowlegeable. She guided us through the process effortlessly while attending and helping another client and collegue. Our understanding at satisfaction as well as other customers was her first priotiy.

MARTHA
They lady was very polite and answered all my questions

LEONARD W
Ive been using you guys for the past 3 years. Great service and knowledgeable

NEOMI
The prepare was very knowledgeable in her job, she was helpful and very nice in answering any and all questions I had.

ELIZABETH M
Great service

ADAM R
I will tell all my friends I guys are the best very helpful made it eazy and fun

GLORIA R
I've been going with Jackson Hewitt for years and I feel I've been treated with respect and honesty and I enjoyed the people that have helped me to get the credit that they think I deserve. I feel I can always come back to them and know it's being done right

DONALD
Very helpful quick kind services very professional at all times.

SYLVIA
I gave a 10 because. Representative were very nice and helpful. Was treated with lots of respect. Plus, I left from H&R block. Earlier that day. Where everyone was unhelpful. Thanks again Jackson Hewett.

KIMBERLY M
great communication helpfully . organgized on time.

DEBRA
Jackson Hewitt is the best to any other tax preparation Jackson Hewitt does not have any hidden fees the staffs are friendly they treat you as family I love Jackson Hewitt I have recommended Jackson Hewitt to all of my friends and family members and so far this is the second year and I am loving it can't wait to go in for my second appointment to finalize my taxes love you Jackson Hewitt

AUGUSTINE
They have provided me with excellent service year after year always A+ service.

ZELENA
The people in this office were very friendly an effecient they processed my return fast and they kept enough staff to assist a crowded office

KATRINA
I love the service

MICHELLE
Great services

CHRISTEPHER
Fast and helpfull no problems.the People that work on 67th ave bethanyhome are great and friendly. I will always count on them to do my taxes every year.

MARK
Great customer service and trustworthy tax preparation.

FIDELIA
I like there refund advance

MARITZA
Its fast and legit. They make sure they are doing everything right. Also who wouldn't want an advance on ur taxes.

DANIEL MICHAEL
Because every year theyve done an outstanding job atgetting me the most back as possible.

DEMICIA
Price, Accuracy , and Friendliness.

ALTHEA
Jackson Hewitt customer service reps do such an awesome job at helping you file your taxes and are always in a happy mood.

COLETTE
Very helpful and professional.

BELINDA
Been a customer for over 20 years minus a couple years

BRANDY
Good service and the people are polite.never had a problem with irs.

ANABEL
Great people and fast service. I have been doing my taxes for over 10 years and they always do wonderful work.

SANDRA
Fast easy reliable

MARK
Been with Jackson Hewitt 20 yrs they are like family

SERGIO
Very kind people

CHERI LYN
The staff were professional and quick. Very helpful

GERALDINE
They answer all my question

MARISOL
Because I like how they explain every little detail about my taxes and all the question I have they can answered without a doudt

DONALD
Very informative visit. Friendly and knowledgeable staff. I have going there for the last 5 years+

ANGELA
She gave great info. And was very knowledgeable.

JONATHAN
You guys have helped me the past year to and it was so easy and quick ! Got me the most i could back!

RAUL
Because of the education that the your tax prepares have. Our tax prepare educated us on the married filling joint.

SAM
I like your service always satisfied Happy New Year's

MICHAEL
Accurate. Friendly.

VALERIA
The staff is very friendly. Good timing. They answered all my questions I had. They went into detail as to what I should be expecting. Highly would recommend them to my friends and family.

DAYSHAWNA KEYWONA
They are so amazing with their customers and customer service. I recommend all my friends and family to them. Since I've been able to file taxes I've filed with Jackson Hewitt.

DEBRA A
Fast friendly service

JESENIA
Their fast and explain everything in detail as well as they try to get you the best refund that one deserves. Plus the employees have such great personalities, I've been going to them for years.

MICHAEL
They r the best

JAVIER
M explicaron paso por paso y a clararon dudas q yo tenia por muchos anos

MARSHA
I was treated with respect and the representative who helped me was very efficient and did not waste my time.

DAVID
It was excellent the serves was

ALMA
Good service And they explain everything very well

HENRY
Great service!! Staff was very professional and knowledgeable about any tax questions I had.

ZULEMA
You guys are very friendly professional and care about your customers

BRANDON EDUARDO
They are very knowledgeable about any tax related questions I had. My tax preparer was more than helpful and reassuring that I am receiving the maximum refund I am entitled too.

SYLVIA
Amazing service

TOMMY
They are the best very through and helpful

LISA
Your service is good

LETRISHA
Great customer service explains to you the process they are fast to get your taxes done and they try to get the most money back for you

JOSE
Service was excellent. They answered all my questions. I'm coming back here next year for sure.

LACOTTA
Great customer service.Very quick and no long waiting.

ALEJANDRA
great service. the staff was reslly friendly and all my questions were answered.

RALPH
My tax prepare was professional and ask all the questions that was needed and more

PAUL MANUEL
I have been doing my taxes for a few years with Jackson Hewitt and anytime I got there they are nice and always make sure I have all the information I need. Very helpful the whole way

BRITTANY
Great customer service, answered all my questions, quick had me in and out, explain everything to me in a way I understand, no issues at all.

SAMANTHA
The employees are great and make you feel right at home and answer every question you have I would recommend to everyone very happy with them thank you

MARGARET
Very nice people and respectful and they are really train good

NOEMI
The service was very fast anf easy no complications, i would recommend it.

LARISA
Great service

MONTI
Experience was a wonderful one

JESSICA
They were very helpful and friendly made sure all my questions were answered and had everything done fast

BRITTANY
Friendly people

CHELSEY
Fast service and gets you the best refund. Also comes with friend referals. I also Got a 100 Samsung gift card

CLAUDIA
They are great. They make sure that everything is correct and that I was truly satisfied with everything. Also they are a lot cheaper then H&R Blo

SASHEEN
Great customer service

DAMIAN
Very detailed and knowledgeable in explaining what everything was.

VIRIDIANA
The csr was very helpful and tried her best to answer every answer. She was dedicated in serving m

BENITO
Very likely

ELIZABETH
I was greeted immediatly . staff was kind. All my questions and concerns were handled . They made sure before i had left that i had all my paperwork. I would recommend jackson Hewitt to all my friends and family .

WESLEY
Because they are always help full they do the best to get you a maximum refund and always friendly service

CARLOS
I've been using them for about 2 years now & I haven't had any problems with them yet also it has been the second time I have ever did my taxes in my life. Due to me having a real job.

LYDIA
Very pleasant

SHELLEY
They are very good at there job you get in and right out it very pleasent to be there i will keep going back to them every year

TAVIE
Fast and accurate service. Have not had any issues in the time we have used hewitt.

MONICA
Jackson Hewitt, goes above and beyond getting you, your full refund.

MELISSA
They are very efficient and good when it comes to getting your refund and i love the money you get until you taxes arrive and you have no worries at all

PHILLIP
All of the employees are friendly and they help to the fullest to their capabilities and they always have a smile on their face

MARTIN
Fast acurrate and tax experts always there to help

SANCHO
because Its trusted and tested

ARMANDO
Very helpful and friendly staff I would highly recommend Jackson and Hewitt to others

ORLENE
Joanie is stupendous and very helpful she tries to explain everything i need to know and always has an answer for everything

MARK
Always provide fast and accurate services. Workers are very knowledgeable. Our refund is always on time and accurate.

CHRISTOPHER MICHAEL
good service helpful employee's who helped me finish my taxes so I can get my refund

GABRIELA
The person that helped me was very patient with my situation and helped me resolved it

BELINDA
Always have used Jackson Hewitt and NEVER had any issues. I plan to continue to do so in the near future and so on. Very friendly atmosphere.

GREGORY
Great service, friendly staff when arrived. Quick service. Very efficientwith explaining questions.

BARBARA
I always get an appointment quickly. All my documents are looked over, and questions are asked that always find a way to get more deductions for me. Thank you JH!

SHAMILAH
Great ppl , fast, gives a lot of information and help

GUMECINDA
Due to that Jackson Hewitt's being able to help me to do my taxes. I don't understand how to file or really what to fill out. Its nice that someone else can do for you and that you can trust them to help you!!

JUSTINO
Awesome service very helpful really likely to recommend family and friends my advance was very fast and on time thanks for your services outstanding

JUAN
The girl was really helpful and answered every question we had and was overall great service

TAFAWA
Service was great, I felt comfortable providing my information, stress free environment and pleased with outcome of my return. I'd gladly refer friends, relatives and co-workers to Jackson Hewitt.

ANTHONY
Great service

GILBERT
Fast and easy preparation. Kind tax preparers and know what they're doing. Answer all questions

ALVIN
Very knowledgeable tax laws

HILARIO
N/A

MARK
Been with you for 24 yrs

ROBERT
It's was fast and I like my refund

CATINA MARIE
I've been coming to Jackson Hewitt for over 10 yrs now and has always been totally satisfied with my tax return every year. And the no fee loans has been an absolute lifesaver. Thank you for your outstanding service.

LORSHAINA JAHLISA
Great service and staff

KANDAS
Great service and the money loan and fast tax return

JAVIER
Fast, friendly, efficient, honest, and knowledgeable about all aspects of income taxes.

ERIK
We been going there for years. And are always satisfied with our experience. And think other people would be too.

PENNIRAE
Fast service

VICTOR
Been going for 3 year n it's fastn very nice people

ARTURO
Por la manera tan r pida de a tender

DULCE
Personal is very professional and I like they answer all my questions.

LINDA
It was fast and painless and they offer a few different packages

PRECIOUS
Best customer service, very friendly and helpful to any questions or concerns you have. I will be back next year for sure! 5 stars

JENNIFER
Been using JH for years. Best customer service ever!

PATRICIA
Professional so nice and very very quick the girl that I got this year I can't remember her name but I had her last year she was great I done with you guys for the last 3 years

JASMINE
The people are great, very helpful

EMMANUEL
There really good and fast. And its my second year with them and i had no prolbems with them.

RICARDO
Good service

CHRISTINA
Explains everything you need to know

JOANN
Fast

MARLENE
They were very friendly and explained everything to me in detail and asked questions to make sure I understood well. Great rcleirnc

STEVEN
Done business last year. Happy

CLAUDENE
Great customer service

BRANDY LEE
I have never had any problems with receiving my refund the service is great fast and easy they also have many locations to choose from.

CHANEL
The lady who did our taxes was so helpful and made our process quick and easy.

ANGELA
Very friendly. They help to element the stresd

CHARLES
The lady who did our taxes was very imformative. She made our tax process quick and easy.

SARAH
They are wonderful employees and know what they are doing and take care of us customers

ASHEKA
They are very Professional with their work and they make sure they get you the best refund back that she can get

KRISTINA
Been going for years and they always have the best customer service and are fast

DAVID
Friendly and professional

SHAVONE
I like my experience there! And I will tell people to file taxes there.

TANYIA
Fast service

LATRICE
They where very friendly an helpful had a answer for question I had an wanted to make they covered every basis of my return to get the maximum account for my return I will be going back to Jackson Hewitt next year

ELIZABETH
Great service, friendly , fast and easy to understand.

BILLIE
Good service

JOSEPHINE
They are very good with there customers and they also have very awesome employees that helps they explains every detail that the customer needs they are well respectful to there customers

MICHELLE
They were fast and perfisional

ROSEMARY
My husband & I have been customers for over 15 years. We love your staff, and everyone is very helpful.

CHRISTINE
They were very informative and helpful

MAURICEA
They are friendly, and they help you out with every question you have. They will work over hours to help you. I love this place.

ROGER
Great service friendly employees

REGINALD
Very nice people

VERONICA
Good customer service

FELICIA ANN MARIE
The outstanding customer service is the reason I'd recommend Jackson Hewitt to all my friends and family they always go above and beyond for their clients.

ANGIE
Friendly and I always get what I actually go in there for.

ELIZABETH
Process was easy I came in as a walk in was there for no more than 30 minutes. The Jackson Hewitt worker was very nice and helpful she had answered all my questions.

CATHY
Very likely very nice and respectful to me and everyone.

ROBERT
The staff had great customer service and I was well taken care of whether I got approved or denied.

FANTAYJA
I never have a problem filing taxes & I been coming here for 3 years ina row now .

KARINA
It?s was a good experience over all.

BEVERLY
I have been going to this location for years I have always had an excellent service

JASMINE
very helpful they tell you everything and show u and very nice

VIVIAN
I had a great experience and my tax preparer was very helpful. The only downfall itÕs really pricey.

PATRICIA
My preparer was friendly and efficient and took her time to do things right and explained every detail.

VICTOR
Great customer service always gets me the most money back and when I walk in to any location IÕm always greeted like IÕm family and not just a customer

LETICIA
Very organized and know what thier doing

PATRICIA
They do everything good and correct

MEGAN
because it was fast and friendly service

TERESA
Helpfull AND very nice

SARAH
I've received great service, prompted and very informative with all questions I've had.

CHRISTOPHER
Quick and very easy. The staff was friendly and knowledgeable.

ADRIEANNA
Because they are quick to grt u in an out an they are very good at wat they do an friendly an have wonderful customer service an helpful

NIKETA
Excellent tax preparer

MICHAEL
great

SOPHIA
The service was excellent and fast .

JOSHUA XAVIER
Good at the job they do and tell u about the changes the taxes

BRADLEY
Advance refund is a plus

MADELEIM
Best service. The lady who helped us was awesome. Quick and simple. Thank you.

PAUL MANUEL
The location i go to always has helpful people and great customer service. I love walking in and knowing everyone and feeling right at home

JESSICA
Very polite

TAMARA
The representative was knowledgable and thorough as far as explaining the process and each section.

JESUS IVAN
Muy bue. Servicio y atentos a todo

GRISELDA
Fast and friendly service. Stuff is very knowledgeable.

MARTHA
I been there for the 3-4 years and have always been treated with respect and friendly.

CLAUDIA
Jackson Hewitt tax service associates are very professional,efficient,friendly and I believe they are the best people to do your taxes!!! I have been to other places including H&R block and they are nothing compared to Jackson Hewitt I'm definitely sticking with Jackson I'm and everyone else should too! That's why I always recommend them to everyone I know and meet!

JUAN
Your really helpful and well informed and explain everything really well to the costumer thanks a lot

AUGUSTINE
They have always treated me well very professional and friendly i will be back next year

MARIA
Fast and friendly

DORA
They help you so much..

VANESSA
I felt like a valued customer. Everyone was happy and friendly.

JAMILA
Fast, easy, and no money down.

TIKEYA
Good customer service and they also explain everything to you so that you understand. Make sure you get the money you deserve.

JASON
Simple to do and worry free

BIANCA
Awesome customer service

BETTY
everybody is so super nice and very helpful.

STEVEN
Because there goog with people in help with questions you have and get you a faster return

YOLANDA
Muy Buen servicio

GABRIELA
Friendly

LORI
Their service was quick

LUCIA
Always great sevice

BARBARA
Great service. Very thorough. Preparer made sure that she got every legal deduction. I was finished in one visit, and was notified within a couple of hours that my return was accepted by the IRS.

LESLIE
quick and easy very friend staff

SAMANTHA
Friendly staff.

JOSE LIONEL
Knowledge of tax info and very friendly people I've been going here for 7 years

OFELIA
Excellent and knowledgeable service

MARY
Their work is efficient. They are very kind and knowledable. Very professional and pleasant to work with. I have been going to jackson and hewitt for 8 years now and will not change.

LAVONDA
The rep was knowledgeable and the whole process was very quick and easy. Plus the ganurentee that they are done correctly

DANIEL
Personal amable y prof

LATOYA
Because the friendly fast and impatient they will help you get done everything you need with a great understanding they work and held out late just to help me finish my taxes

LUIS
Every friendly

LUIS
Always get good customer service as well as providing information that is needed while filing taxes. Never have had an issue with our tax returns.

BENITO CASTANEDA
Buen servicio

CHRISTOPHER
Accountant was extremely helpful and professional it made my day knowing that I could trust Jackson Hewitt to file my taxes!

MONIZA
Because its secure and we received excellent customer service from our representative. We have been going there for years

MARTIN
Helpfull and they know whats best for you. Always get the most refund expected.

NICOLE
They are willing to get the most out of return and very nice and friendly always there to answer any questions

PERCELIA
Friendly staff Willing to help

JOSE
Muy buena aten

ELIEZER
As soon as walking in, I was welcome too a friendly staff member and immediately was sat down with one of your friendly employers. She answered all of my questions and even helped me do the taxes I didn't do the past year. I didn't have to pay a thing it was all going to be in charge when my checks arrived and I walked out with a $100 MasterCard. I am definitely going to start coming here every year.

ANTHONY
Fast at what they do and make people feel really good and are straight up with you.

VERONICA
Because the lady's that helped me do my taxes , were very patient and professional as well as worked to get me the most out of my tax return.

SELPHA
The staff is friendly and helpful. Answers all your questions.

EDWARD
Never failed on me an is the best place I know to do m y taxes

CYNTHIA
The workers make you feel welcomed and are very nice and professional i would highly recomend this to anyone and i will be recomending it to my relatives and friends

ARTHUR
Crystal was awesome, friendly and courteous.

JOSE
My tax preparer was accurate on point extremely helpful an educated me for next year's tax services this is why I would recommend Jackson Hewitt two friends

MONTI
My experience with them has been a great one

JUANITA
The employees are very kind and helpful

VALERIE ANN
They were very polite and very kind with my children and so friendly. And very fast service

ERNESTO
Awesome.,friendly ,professional thru and thru....

ARLET
I would definitely recommend JH.

LARRY
All the employees are very nice and know what they are doing. They explain exactly what is needed to close out last year.

JUNIE
The location was very clean, the staff was very nice and helpful they didn?t lose patience with me no matter how many questions I asked.

JUAN
Great service. Very helpful and friendly or

ALEXANDRA
Because they are informative as to telling everything that I have asked. Very polite and repective.
PLEASE CALL OR COME IN FOR AVAILABILITY
It's time to file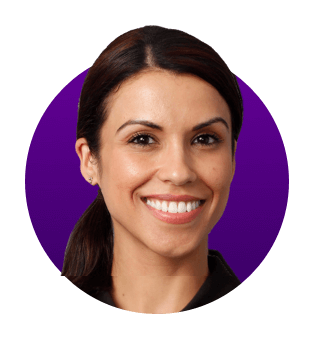 Why Jackson Hewitt®?
WE'LL MAKE IT EASY
We do the work so you don't have to worry. Open late and weekends, no appointment necessary.
WE'LL FIGHT FOR YOU
We're not tax machines. We're Tax Pros who are happy to answer all of your questions.
WE KNOW OUR STUFF
We'll dig deep to get you 100% Accuracy. Maximum Refund Guaranteed.