Phoenix, AZ Tax Preparation Offices
6076 S. Central Ave.
Open 12:00PM - 5:00PM today (local time)
View week
Call us on (602)268-9323
SERVICES AVAILABLE
Se habla Español
Refund Advance
Drop off available
Find an office with a particular service
HOURS THIS WEEK
| | |
| --- | --- |
| Monday | 10:00AM - 8:00PM |
| Tuesday | 11:00AM - 6:00PM |
| Wednesday | 11:00AM - 6:00PM |
| Thursday | 11:00AM - 6:00PM |
| Friday | 11:00AM - 6:00PM |
| Saturday | CLOSED |
| Sunday | 12:00PM - 5:00PM |
Reviews at this office
What others are saying..

SALLY
Been coming for years already 7 people to Jackson Hewitt and they have nothing to say so yes I was in to Jackson for their taxes have no complaining keep doing the good work thank you so much see you next year coworkers thank you for being a friend

ROBERT B
Been having my taxes done with you for 17 years

OCIEL
Because, the wait was a short period of time and the period who helped us was really efficient

ITZEL
Service was Fast and easy. Preparer was very professional.

ELAINA FAYE
Because service was fast and friendly and also very helpful in attending to my needs by asking if there was anything else she could do for me. Appreciated that very much.

KATHERINE
Satisfying customer service. Only waited 10 mins.

MARK P
It was just the friendliness and the knowledge of the woman who helped me!!! She was very professional and I'm very glad that I chose Jackson Hewitt and recommend them to everyone!!!!!

FERMIN
April was fast and efficent! She thanked us for being with the company for 6 years and evem remebered us. She is great to work with!

BEATRICE M
Always go in and get taxes done within 30 45 minutes

RANDALL
I don't like waiting hours to finish my taxes being the last day to file my taxes april went out of her way to make sure i was well taken care of. She work fast to perfection to make sure she did everything right the first time i was impressed by her work ethic! Thanks for being my tax prep for the second year, see you next year Aprial

OTIS
I liked the service.

MICHELLE
The service are great friendly customer services

DEMISHA
First time and it was nice people

AMBER
I love how Jackson Hewitt take care of their clients until the very end

BRITTNEY
Tiffani Bennett was very good and explained everything to me thoroughly vesus if I were to file alone of with another company the service would not be as thorough as she explained the process to me to understand from her point of view as a worker and understanding my concerns as a client

ADA
Does exceptional work for it's client's and very friendly an knowledgeable.

VIVIAN
Cause I been doing my taxes there for 4 years my refund is always good and on time.

ELENA
fast courteous and professional. the service was fast.

CHRISTIE
Friendly customer Representatives, and they always help me get the most back!

JESUS
Well I've been with Jackson Hewett for five years now and have had a wonderful experience I do recommend people. And will continue to do so.

YASMEEN A
Their fast reliable and friendly

CYNTHIA
They are very professional and confidential. Real people that understand people and there needs.

STAR
I have did my taxes there since 2006 and I love them great customer service and fast and get my advance in a timely manner .

SYLVIA
They are very friendly, the rep that help us was very helpful on helping us make sure we get are refund back.

LORENA
better customer service than h&r block

JESSICA
Good customer service

ALEXANDRA
I've been with them for a few years and enjoy their service they're a great company and have a great staff. Definitely recommend them out.

JUAN
Great service

YADIRA
They offer great service. Quick, friendly and reliable. I know I am in good hands by returning every year. They also have great deals and offer a loan to help you out.

JOSUE
They know what they're doing for example I owed the state they double check and now I'm getting a check from the state thanks to Jackson Hewitt baby...

NATALIE
Reputable company convienient easy to process

LISA
I have been with Jackson Hewitt for a few years now. and they are very helpful and very polite I switched from h &r block.

ASHLEY
Because i like it and they treated me right

STEPHANY
The 6076 central location the staff is amazing lana and april have prepared my taxes for as long as ive been in arizona and ive never had a problem

ANTOINETTE
They do a good job

TONIA
They been good to me

MONIQUE
Best communication, Best Service. Easy no stress

JOSE
Good service

LATIEL ARIEL
Very helpful. They help me file my taxes and make it easy and fun.

CHRISTINA MARIA
Fast service and tax preparer was friendly and helpful.The service overall was excellent and I would recommend Jackson Hewitt to others. I'm very satisfied.

DANIELLE
Friendly and very effective environment and been dealing with Jackson Hewitt for 9 years myself.

KATRINA
The staff at my local Jackson Hewitt were welcoming, friendly,and answered any questions without hesitation.

JESSICA RAE
Fast and friendly service Welcomed right as I walked in the door and the workers explained things so I would understand

HUGO
Great Customer Service

ANGEL
They have great customer service. An they are very frendly

CHRISTINA
They are very welcoming and helpful they answer every question with details. they go through the whole process with you I'm very happy to do my tax return with Jackson Hewitt.

CRYSTAL
Customer service is always good never had a problemishes

CARRI
They take care of you an get your refund fast

RAQUEL
April and the girls located on central and southern are great

RITA
Fast service

JUAN
Best experience

CLARA
Friendly professional secice

SUSIE
Fast friendly welcoming service and the employees r really helpful

VIRGINIA
Jackson hewitt is the best they get you in and out they are so nice they are friendly and have respect i just love jackson hewitt

JESSICA
They are fast and friendly and corporate , plus always in always welcome in a generous way.

CLAYTON
Because it was done very professional

KORRI LEE
Because my experience at Jackson Hewitt was the best! It was the easiest process. I think the prices are a little high but over all they did an amazing job and I got my advanced cash that very same day. It just worked out so perfectly. I want all my friends to go.

LEYDA
cause I got great service from Kim and the location was so close to my home

MELISSA
I have used your services for year now and go to April every year she is the best

BRIDGET
The tax representative did a awesome job with her customer service.

OSCAR
You guys were fast paced, and explained everything to my understanding thank you.

ANGEL
Because makes it easy for me

WONTREL
The tax preparers explain in detailed the importance of filing my taxes. Everyone in the office made me very comfortable and I will continue to do my taxes with Jackson Hewitt.

PAIGE
For the past 4 years I have been going to see April Hill and she is amazing!!! I have already told a few of my coworkers to go see her. I trust her with my taxes and love the service she provides I wouldn't have it any other way.

BERNARDINO
Quick and easy

LAKENYA
Because they were fast and very nice

MIKEYA
They have really great service and they helped me with questions I didn't understand

JOHNNY
I have been to Jackson Hewitt every year and everytime they give me the best customer service and accurate help with my taxes. Thank you Jackson Hewitt

BOBBY
Every year I get the max refund, the service is always quick, and I also received a 3200 and this year. #GOJH

ALICIA
Cuz they give us quality service

SAMANTHA
I have been going for 5 years and have never had any issues.. the staff is always friendly

ALFRED
Great service

MARCO
Fast, friendly

DANZIG
Great inter action with every one. Who comes though Jackson Hewitt very thought people who work at Jackson Hewitt. No better place then there.

DAVID
They are very helpful, every question I had was answered,had to run *****.e to get more info and didn't have to wait

SELENA
They were very helpful

SINEAD
I have been going to Jackson-Hewitt to file taxes for at least 5 years now. I am confident in their ability to file taxes correctly. I have never had any inaccuracies on the tax returns I have filed. I plan on continuing to use their services in the future.

GERALDINE
The staff answered my questions and took the time to explain in-depth in a way so I could understand.

CESALIE
they let you know what too expect and give you all of information you need too file.

JIMMY
Professional, honest, and straightforward with how the process works and how much refund I'll be getting.

TONY
They know what they are doing. And very friendly

ERNESTINE
They were prompt, Made an appointment, Let me get my money without an Advance,ready for next year

LATOYA
Ive been with Jackson Hewitt since i was 18 yr old im 37 i love them my tax lady on central and southern Kimberly is good been there for 7 yrs we have a bond i love them like family

KATHERINE
Nice people, and they try to get you the highest return.

KRYSTAL
I was extremely pleased with my agents knowledge of tax preparation. She was able to answer all my questions and give me comfort in knowing I was getting the best return possible.

MARIA
the people that helped me file mu taces where really polite and also i like the advance you could get

FRANCES
I love the people and the service been coming over 10 years

GEORGINA
I go been going there for the last 6 years and tgey always helped me explained everything. And gave me the best refund possible.

MARGARITA
The people there at Jackson Hewitt are very friendly and very helpful to their clients

IRMA
Because I have been dealing with Jackson Hewitt for years, and I am comfortable with them.

ANA
Because im happy with how they do my taxes

ANAYELI
I was attended by Sandra. Any question i had she knew the answer. She helped make filing my taxes so much easier and stress free.

JUSTINE
Taxes were done fast and April was very friendly!

RANDRICK
Because every time I go I always have a friendly representative helping me out. Also it's fast and easy and you answer all my question I have.

REDMOND
April treated me with nothing but the utmost respect and gave me the best chance for the most return.

GEORGE
10

DOLORES
Really good service

ISAIAS
Very fast and accurate service! Not a problem and very friendly people that took care of me!

MARIA
The lady I worked with was extremely helpful. This was my first time having someone outside my family complete my taxes. She explained everything thoroughly.

JOSEPH
The service fast and friendly there was very little time to wait for services.

CYNTHIA
Awesome staff

BERNICE
They are very helpful and they know what they are doing.

LORENZA
Very likely, April the tax preparer was super intellectual and cared about me

GLORIA
Jackson Hewitt is fast and efficient. The associate was very Knowledgeable and I felt confident that I got the maximum in my tax return.

ELIZABETH
They are really helpfull

JERMAINE DASHAUN
I have been going there for years and the staff are always friendly and helpful

AMADOR
The service I received was exseptional, people were friendly and it was immediate. I would recommend people Jackson Hewitt because it as a very helpful process, my questions were answered in detail.

DESIREE
It was fast and easy. Workers there were very helpful and polite had an outgoing personality and were nice and talkative.we walked in and were nicely greeted.walking out was the same.

JOSEFINA
Very good on explaining on how my taxes were filled and other situations on court cases that I had questions about.

SUSAN
Good service

OCIEL
Really helpful, April have a lot of experience and was able to take is in the right direction

JESUS
I have been going to the same location for 8 years and it's always great customer ser

TABITA
I've filed here for 9yrs and never had a problem.

GILDARDO
Every one was friendly and knew what they were talking about. They repeated things i was unclear on and made sure i knew understood.

JONATHAN
awesome customer service.

SUSAN
Loved the service and knowledge of my preparer

YESENIA
They help me alot and they are very friendly

AUGUSTIN
Always a great experience, I have been going there for the pass 5 years and have no complaints.

TIFFANY
My tax preparer was April she is got me back The the that she was able able they all treated me like I was part of the family " I also noticed that they treated others the same"

ASHLEY
Very fast service with friendly reps. April was really good at explaining all that was done or needs to be done. When i would tell her thank u for informong me of that she says yu dont have to thank me its policy.

LATIEL ARIEL
Everyone is so friendly and very helpful

CINDY
Friendly staff and promotions

ELIZABETH
All the ladies where very nice and very helpful. Made the process very easy and explained EVERYTHING. Walked away stress free. This is my 3rd yr filing wouldn't go anywhere else

LANAE
Office Staff was friendly, fast, and willing to show me all of my options.

ANGELA
Very incredible employees love to do my with April she's so nice every year love to see her smile

ANESSA
The holiday loan

ISRAEL
Great company and workers. I would recommend everyone to do there taxes with jackson hewitt..

CHRISTINA
The tax prepares are great , love that they do advances

MONIGUE
Everyone is friendly there and try to help you out as much as possible

MIGUEL
Always do my taxes here and love the service. Y'all treat me like family and help get me the best refund I can??

CRYSTAL
Customer service is great I never had a problem

TONIA
Fast

MICHELLE
Very friendly and always willing to answer any questions you have

WILHEMINA
The staff are very nice and friendly.

DANIELLE
They?re quick and I always have a great experience. Everyone?s so nice and I get the most out of my tax return.

CLARRISA
courtesy to the customer and in a timely manner.

APRIL
The employees are always very nice and the advance is helpful

PATRICIA
Great customer service

LATOYA
I Experienced Friendly Speedy Service Both Times I My Preparers Also Show Concerns And Explained With Much Detail

JESSICA
Eric was amazing!

STEVEN
Fast friendly and effiecient

SYLVIA
Everyone there was extremely helpful. April who assisted me so awesome! She helped me to understand every detail.

AMANDA
I always have had a great experience that?s why I keep coming back I been coming 6 years and I?ll continue to do so thanks for having great workers

BRIANA
The ladies in the office were all very nice and polite. Made me feel as if we had been friends and very welcomed, and the service and information I received from April was beyond what I expected and showed me more than what I had ever been told

SHOSHANNA
They are friendly and doesn?t take too long.

JOE
Good workers fast service

LUIS
Great customer service

LUIS
Been a couple of years with no problems

DENISE
Very nice people

MONIQUE
Been using Hewitt for a long time because of customer service, convenience and the protection if anything is wrong. I tell people I rather pay to make sure everything correct.

MARIA
She was really friendly and helped me wheni didn?t understand something in regards to my tax retu

PEDRO
Jackson Hewitt always gets you your maximum refund return they always make me feel like a family member and so prefessional . Thank you Jackson Hewitt

YADIRA
Love the services professional accurate and rapid.

VANESSA
Relatives

DEMETRA
Great customer service

ANNETTE
The support of all the people that make tax season simple and Fast. Always Pleasant to meet new Reps each year.????

AARON
Very friendly service. Tax prepares are always so nice and knowledgeable. Also informative.

DEENA
Excellent service and cheap filing fees

EDWOND
April hill and the central and southern team are very awesome people and service.

MAYRA
They do good work.

QUAYSHAN
Very fast , friendly, & professional.

LORENA
good service and efficient employees

BRIANNA
Quick and efficient.

SAMANTHA
Professional

CHRISTINA
Jackson Hewitt employees are very helpful, respectful and they explain everything very good

STEPHANY
Its never a hassle my preparer is always ready and very knowledgeable and extremely friendly.

YOBANA
Good customer service I will recommend my families and friends they know what they doing. I really like it thank you Jackson

JASMINE
I love the customer service I receive. Each year so far has been tramendous for me. ??

ALICIA
Buen servicio

PORFIRIO
they give you the most back and theyre advances are the highest

RAYSHAWNIA
Very wonderful when it came to my taxes.

LEILA MARIE JUANITA
Christina is awesome

OSCAR
the location I went to has awesome customer service skills, and I would recommend Jackson Hewitt to a friend or family member because not only are you doing your taxes it's a way to get some of your refund now...ASAP.

ALICIA
The customer service and knowledge the employees have is awesome

SHAWNA RENEE
It was fast and easy

MARTHA
Great service, really professional.

JUAN
Because they were helpful in every way possible took the stress nd worrys away..

VERONICA
Very professional and proficient

SUDONNA
Very professional and courteous. Helped me with my taxes promptly.

ANITA
They are awesome. There quick and explain information to u.

JAMES
Love there people very friendly and helpful

ANDREA GINA
Great people in and out with no problems

STEPHANIE JEAN
Friendly, knowledgeable, proficient, and quick responses from the representative who served me. I got back 2,000 more than Turbo Tax said for a refund amount. WOW!

VINCSON
Good ser

CHRISTEL
Was able to get in fast, my representative was amazing and friendly while helping others in the office.

MERCEDES
Jackson hewitt service is amazing

RENEE
The tax professionals are always polite and the wait is always short

JENNY
Very nice

MARY
I have been going with jacskon for 14years

DANZIG
It's good busy and more chance for individual winning awards that Jackson Hewitt.. may offer.

ASHLEY
Because I like them

ANTONIO
Fast service great customer service

MICHELLE LYNN
Good service. Trust worthy tax preparer.

ROBERT
It was my first time they help me out a lot very nice people

ISABEL
I have been going to Jackson And Hewitt for 14 years I wouldn't go anywhere else

MARGARITA
Because they are very nice and friendly people. They know what they are doing when filling your taxes

ANGEL
Me and my husband been coming for years and have been extremely satisfied with the service and respect we get for the employees!

NORMA JEAN
Everything was explained good

EDGAR
Very professional and knew what she was doing

SHANEAKQUA
Because April is the best tax preparer there I have been doing it with her 10 years

CYNTHIA
Great customer service very friendly and fast

TIMOTHY
Good service and high degree of attention to detail.

DAVID
Jackson Hewitt simply alleviates the stress in having to worry about whether or not I will be able to file by the deadline. Its much easier to hire a tax expert who can help me all along the way.

JAMES ANTHONY
They are extremely helpful and professional.

CAROL
Because the workers are honest . And I am in and out quick

DEMETRIA
April is always so helpful! She knows what she's talking about an what she's doing I come back to see her every year.

GERMAN
April was nice and courteous. She knew exactly what she was doing. Everything was done so fast and explained to where we could understand.

ROSA
The service provided to me was so simple and easy and also very friendly this is the second year in a row I file with Jackson Hewitt and am very satisfied.

VERONICA ROSE
10

SUSAN
Love the fast service

RUBEN
Because there great in what they do.

MANUEL
April is really helpful and fast. The customer service is excellent as well.

ELIZABETH
Tax preparer was really nice and helpful

CAMILE
There are always helpful and friendly

SHANNA
They are very helpful take time to explain everything to there customers.

FRANCES
Very helpful explain what I was getting. Very friendly. And very knowledgeable. Very prompt. The waiting time was not long at all. I would recommend them to my family and friends

MARY JUANITA
They are really kind people

CYNTHIA
Customer service is great and confidential.

HUGO
Explained every detail very well.

JERRY
JH has treated me and my husband with the best care everytime for the past 11 years. We never had any issues with filing our taxes and always professional.

JENNIFER
Extremely likely

AMALIA
There super fast with helping you and they explain everything to you.

CELINA
Every year its a fast easy process I always get my refund quickly customer service is always excellent.

GINA
Cause they are fast an accurate. I wad Treated well and completely satisfied.

VICENTE
They are so friendly and helpful

DESIREE
Its fast n easy. no hard time or hassle. Taxes gets done when needed no appointment necessary.

ASHLEY
Great customer service

AZUSENA
Customer service was excellent! I Was attended really quickly. We loved the service we will come back next year.

MARTHA
I appreicated the hospitality, honesty and professionalism of April Hill at the S. Central Ave office. She has a great sense of humor and was able to explain what and why things happened with my taxes from two years ago when I left Jackson Hewitt.

FERNANDO
Por buenas atenciones y muy amables y profesional servicio

FLORENCIA DALIA
Because they were very easy and helpful. They did an amazing job at it and the environment is friendly!

INES
The Tax preparer made the whole process so easy and fast! I would definitely recommend.

MICHAEL
Because the customer service is always good

JUANITA
Tax preparers are not only down to Earth but professional.

RUBY
Awesome customer service and always reliable. Great benefit with the loan and being able to get money sooner.

DAKOTA
Very professional and amazing workers

JIKEYA RACOLE
I have been getting my taxes done by April the manger for the last 3 years and she has great customers.

CARRI
I've been going with Jackson Hewitt for years they always make sure I get the greatest amount back

DAVINA
They are friendly and fast

NICHOLAS
Because of there fast service and the environment is very welcoming. The tax reps are very nice and friendly, they explain everything so that you can understand and any questions you have they explain with no problem.

GERALDINE
Tax Preparers are knowledgeable and take time to answer any questions you may have and explain in depth what some changes are in effect.

ANGELA
Customer service was great!!

SHANTRELL
I've been going to the office on central and southern for the past 14 years with April, and their customer service is always awesome!

SONYA
I've been jh this year will be 9 yes, never had any issues, so I always recommend jh when anyone asks

CYNTHIA
They do helpful

THOMAS
Customer service it was excellent.

HECTOR
They were fast and very informative,they had no problem with any of my paperwork great place made me feel welcomed my first time around

SIMONE IKISH
Friendly customer service

DEBORAH
Very professional and friendly

GLADIS
Fast and easy Great costumer service ! Received advance in timely manner

PATRICIA
Great customer service and fast workers

DANNIELLE MONIQUE
Christina was amazing. Very informative and very helpful. Went above and beyond to make sure I was taken care of the right way.

KAYLA
Kimberly had me in and out

ANETRA
April was the woman that filed for me. She made it seem so easy to file and it took little to no time when she did. And she had great customer service skills.

KATRINA
They are patient they work with you and they get the job done in a timely matter very comfortable environment always clean laid back and friendly

ASHLEY
Always guaranteed to get the best results. I been coming to Jackson hewitt for 10 years. I love the staff.

ERICA
Always quick and accurate.

CYNTHIA
Great service

WAYNE MICHEAL
nice staff and know how to handle there customer love there customer service skills

ESTEBAN
Best service!!

VANESSA MONIQUE
Very respectful staff. Always welcomed in every year. I always leave worry free and know my return is in the best hands possible. Very happy customer!

KRYSTLE
I have trusted Jackson Hewitt with my tax preparation for many years and they have always gone above and beyond to give me the maximum refund with great service, knowledgeable and friendly staff

ASHLEY
IÕve filed my taxes with Jackson Hewitt for the last 5 years. Their customer service is great!

TYHIRA
Jackson Hewitt is fast friendly and get you the best refund.

BECKY
We have been using April for years! SheÕs an amazing preparer plus her customer service skills are outstanding! The central and southern location is always so inviting everyone is always so happy and joking. Fun atmosphere

JESSICA
Brother

CECILIA
The preparer was very polite and efficient with my paperwork. The office was very welcoming as well.

ANGELICA
Jackson Hewitt took care of everything. The JH reps answered all my questions. I felt taken care of truly there to help me.

REBECCA
Over been with Jackson Hewitt for 8 yrs and I'm very pleased with the outcome every year. And I never have to wait long.

REGINA
Jackson Hewitt representiveÕs are always so helpful and so nice. Oven been going to Jackson Hewitt for my taxes for the past 5 years and never had a problem.

PRACHOB
Great service

BRENDA
I would recommend Jackson-Hewitt to anybody who's filing taxes. Because it is a good place and the staff are friendly and they are good at their job am I trust him with all my information and my paperwork highly recommended Jackson Hewitt to anybody. I already send a few of my friends there too and they liked it as well.

ANTHONY
Extremely helpful,felt like family..i was in and out ...

MITCHELL WILSON
My agent was courteous informed of new Laws helpful and Pretty yes I will recommend to all my friends thanks so much have a great Day

MALINDA YVETTE
Excellent service never any problems, fast and easy

ERNESTO
They are fast, friendly and efficient. ItÕs always a pleasant experience

DANITA
I've been with Jackson Hewitt for quite sometime now I've never had any concerns or questions or complaint about them highly recommended my niece to get her's done there and she got approved

YADIRA
Person who did my taxes is very friendly and knowledgeable. She has been doing my taxes for over 3 years. An expert

EDUWIGES
Excelente servicio.

JULIA ANN
Professional office and hard workers, who help you with all tax info needed also walks you threw step by step on what your refund will be . If any thing pops up wrong or any problem what so ever , there really there to help you all the way threw.

EQUANA
The ppl are very kind and walk u thru the proc3

WENDELL
Good people

MELISSA
The experience I have with Jackson Hewitt is always so pleasant and the everyone is helpful and they're very knowledgeable

ANGELITA
They were fast to get you in and out as soon as possible very helpful and super friendly

MARCO
Easy fast very professional very helpful answered every question to all my concerns gave me peace of mind was an excellent experience gets better easier and faster every year

MARQUIS
Very friendly, helpful, fast and efficient

ESTHER
Great tax preps also great custmer service ive been goin to them for years and always satisfied.

JORRDIN
Well Jackson Hewitt tax service is a great tax service to go to when doing taxes they help you get the money you need and want their patient with you and very helpful

MARLETTE
I always use them they are great and getting you back the most.I have never had a problem with my taxes.

CARLOS
Highly likely because of the great and friendly service I experienced while preparing my taxes. Exceeded my expectations as I myself was recommended to Jackson Hewitt by a relative.

JENNIFER
Customer service is awesome fast and friendly

VIANNEY
Really helpful & respectfully, they answer all the questions you need to know & ask. I really recommend my family & friends.

MARIA
Muy buen servicio y son rápidos y te explican bien el proceso y tratan de darte el máximo dinero en tus impuestos

DAEMON
Love the customer service, the tax knowledge the presets have and the way the workers make you feel like family

CARMEN
April at the Phoenix location was and friendly even though they were short staffed that day. I was in and out of the office within the hour.

SHENISE
The tax preparer was kind and professional. Help with all my questions and c

MARIA
They were great fast

MARIA
Jackson Hewitt personnel are the friendliest and professional ppl to have your taxes done by. I love it there they make u feel at ease.

LAURIE
They take their time to get you the biggest refund people don't like to be rushed They make you feel comfortable at ease offering you snacks and a drink

KIM
This is my second year doing my taxes with Jackson Hewitt and the people were just awesome !

BRENDA
Family and friends

SHALECA
The service was wonderful. The tax professional made me feel comfortable and she was very professional and funny

JUAN
Staff was very kind and helpful

ALICE
I have been coming here for 19 years, never had a problem &the service is always great!!

CRYSTAL
The associate was very knowledgeable and the facility was clean and offered snacks as well. Staff was friendly too!

YEVETTE
April always looks threw my taxes and explains my information

OCIEL
All the personnel are very knowledgeable and very helpful

RAQUEL
They are very nice people.Alway having good conversations.My question are answered.They play very good oldies ..

ROBERT
They have been doing my taxes for many years and always done a great job for me.

VANESSA
I've been going to jackson hewit for years and they have always made me feel welcome and did amazing job every year

DARRELL
April is Very professional and she's been my tax lady for about 10years and will continue to see her for my taxes

ARMIN
Extremely good and will recommend to family and friend's

LILLIAN
April Hill was helpful and patient in my questions durring my appt

CAROLINA
April the person who helped me was very clear when explaining the whole tax process. Really good service and clean place.

KIMBERLY
I've been with Jackson Hewitt for over 10 years. I've have no problems dealing with them. And I live the staff.

EDGAR
The customer service itself is enough to recommend anyone, and not to mention the outstanding speed of Ms. April who finished paperwork between 20-25min tops

SINEAD
I have been getting my taxes done by Jackson-Hewitt for several years. I trust they know what they are doing at this point. Plus, I have had no negative experiences with them this far.

GUILLERMO
El servicio fue r pido y muy claro , siempre con la disposici¢n de ayudar y responder cusl quier duda

JOEL
There were great finding deductions and explaining everything

MARTIN
Great service,knowledgeable and friendly staff.

MARY
Courteous, professional and knowledgeable. DidnÕt wait long to sit down and work on taxes. Service was fast.

THOMAS
They're quick, honest, and Nice people. And give you all the info you need to know.

ALEXIS
they knew what they were doing quick easy & made you feel like home ! if I could recommend this to friends or family I wouldn't hesitate to tell them about Jackson hewitt!
PLEASE CALL OR COME IN FOR AVAILABILITY
It's time to file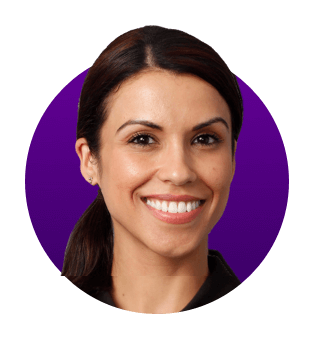 Why Jackson Hewitt®?
WE'LL MAKE IT EASY
We do the work so you don't have to worry. Open late and weekends, no appointment necessary.
WE'LL FIGHT FOR YOU
We're not tax machines. We're Tax Pros who are happy to answer all of your questions.
WE KNOW OUR STUFF
We'll dig deep to get you 100% Accuracy. Maximum Refund Guaranteed.