Globe, AZ Tax Preparation Offices
240 N. Broad St.
Open 9:00AM - 5:00PM today (local time)
View week
Call us on (928)425-2146
SERVICES AVAILABLE
Refund Advance
Drop off available
Find an office with a particular service
HOURS THIS WEEK
| | |
| --- | --- |
| Monday | 9:00AM - 5:00PM |
| Tuesday | 9:00AM - 5:00PM |
| Wednesday | 9:00AM - 5:00PM |
| Thursday | 10:00AM - 4:00PM |
| Friday | CLOSED |
| Saturday | CLOSED |
| Sunday | 9:00AM - 5:00PM |
Reviews at this office
What others are saying..

DUANE A
They were very friendly and helpful! They answered every question I had. And gave a detailed answer and feedback. Even gave advice for me for next year taxes.

JACOB S
They are fast and efficient! Very friendly staff. We have done are taxes with are young children present and they were very helpful and patient with that!

BRIAN
The service is friendly, they know their stuff and do whatever they can to get you the most refund possible.

RODNEY
I've been with them a long time

JOHN
We get the best customer service when we get our taxes done through Jackson Hewitt. We never plan on going anywhere else.

SHEILA
Don Bray is very helpful. She is very kind and makes the appointment fun to be at.

MARISSA
Great customer service! Filing my taxes is always so quick & easy!

ANTHONY
Very informative, good communication and fair

JOELINDA
Friendly, helpful, explains everything clearly and are fast and accurate

DAVIDSON
Customer service is outstanding! And they are very fast i did not have to wait long as a walk in!

BAILEY
Jackson hewitt is always very kind. They get us back the best return and never have issues. We can track our return through they're site.which makes thing so easy. And they give great customers service. I absolutely love out tax lady

JESSICA
They are friendly and got great service from Dawn. Customer service was awesome, I will recommend friends.

HARRISON
Great manager & great workers.

TIMOTHY
Because I had a really good experience here and the staff is nice and friendly

VICTORIO
Excellent service & they are very thorough

STEVEN
Very helpful they know what they are doing and have good customer service

LINDA
Excellent service because they have good customer service. They are quick with appointments and responses to your questions.

BRANDON
They treating you right every single time Dawn Bray she probably the best in the business

DANIEL
They do great service for our taxtes,

KAYLEE
Costumer Service was Great! The Service Provider made me feel comfortable talked well with me and explained everything thoroughly! No complaimts, what so ever!

ARIEL
Great people they know what there doing and they are fast!

VANESSA
They were good for me however everyone has thier own preferences for thier own reasons.

SHANENDOAHSHANE
Knowledgeable with every question I've had explain everything that they're doing as there doing your taxes LOL going depth if you need to

CHRISTOPHER
Amazing very fast services was happy with the rep that completed my taxes.

EVIE
Helpful workers and explain in detail what they are doing. Choosing the worry free packages.

DESIREE
Don't have no complaints, very happy I chose Jackson Hewitt.

DANIELLE
They were a fast and friendly service. They answered my questions I asked nicely!

GABRIEL
polite and fast

CARL
They are very efficient and thorough. They are friendly and do show they appreciate you coming to them to have your taxes done.

BERNANDO
Service was awesome

OTTO
Ladies were friendly and helpful

EDGAR
The services are awesome they go beyond to ensure that you are happy

ANITA
We have went here for years. It always feels like we get the best service, not because of who we are it is how well our lady demonstrates the best options for us.

WILLIAM
excellent services and knowledgeable.

GORDON
Friendly professional service. Have had the same tax preparer for over 12 years.

DENISE
The people were so nice and knew what they were doing

BILL
Everyone is courteous and know what they are doing

JASON
Get the best tax returns and customer service is excellent.

STEVEN
Been going to them for years and satisfied every time

ADRIANA
Because they take the time to help you understand your taxes and are always very professional.

CHRISTINA
Dawn Bray is the best. She answers any questions I have. She is very informative and helpful.

CALVIN
The employees are friendly, honest and helpful

JASON
They great

TRAVIS BEN
Dawn and the crew just know me it seems and treated me like family

SAMUEL
Dawn Bray and her staff are remarkable. We have gone back year after year because of the helpfulness and the staff! Highly recommend Dawn every time.

JOHNNY
Always great service

JO LYNN
Dawn was extremely knowledgeable and explained everything clearly so that I knew exactly what I was doing tax wise.

MAIA
The Globe, AZ office feels like a home. It's not intimidating and everyone makes you feel so welcome. You are relaxed in a stressful time of the year.

DAVID
Fast and friendly

JUSTIN
Every year get awesome service from a tax professional that takes time to know us and are situation.

JAMES
Dawn was really amazing with my wife and I, we had the best experience and she got us all straightened out with no problems. And I have already referred a friend.

JOHN
The staff is very helpful and courteous. They explain what their doing, and give helpful examples of ways to keep from having to pay in anymore than necessary at years end.

JOSE
Amazing costumer servies

JACOB
Because Dawn is awesome

ALYSSA
Great customer service, and very friendly and helpful. They are very welcoming once you come in.

PATRICK
Great friendly service and maximum return.!!

RAMIRO
I never had a problem with them and they are very nice and very helpful and always very helpful

MICHAEL
Dawn was very professional and explained everything to us, as we were going through the process of filing

MELVINA
They have been amazing always to my family and friends

PERRY
Dawn Bray is exceptional. She is knowledgeable, friendly, quick, and it is always a pleasure to spend time with.

HEATHER
Professional and knowledgeable

LINDY
Dawn Bray excellent services

ANDREA
Amazing service!

BRETT
Very helpful kind courteous respectful willing to go the extra mile didn't seem rushed or put out by anything I did

BARBARA
Because the Jackson Hewitt representative is very proficient, helpful and friendly. She explains everything to me and I've been fortunate to have her as my representative for many years.

MICHAEL PAUL
Great service

MARISSA
Easy and hassle free.

KELSIE
I had a wonderful experience and will keep coming back to get my taxes done every year

SHANENDOAHSHANE
Because how courteous and knowledgeable the associates are with every question and how they explained every step to you so you understand what is going on and where they're at

CHARLES ANTHONY
The service is great and the employees are very helpful and friendly when greeted at the door

ANTHONY
More money returned

KATHLEEN
they do there best to get you back the most they can.

ERICHA
great customer service

JERMAINE
Very friendly and helpful they work to get your full refund best they can. I always use this tax service. It's been 7 years and they are amazing They made me feel welcomed every year and created a trust I'll be back always

BRANDI
People where friendly and very helpful

SAUL
Very well because they are always so awsome and just great.. never have any issues

CHANDRA
Quick and excellent service. My refund amount was also a great amount.

BILL
Been with Jackson Hewitt for years. Always been a nice experience

CANDICE
Their friendliness and understanding of their job and responsibilities

IDELLA
I had an awesome experience since day one

SHAWN
They are fast, friendly, and you can tell they know what they're doing!

SHEILA
They are very nice. They take the time to explain everything. When u have an appointment you are not waiting very long to be seen.

RIKKI
I've been getting my taxes done with Jackson Hewitt for over 20 years, I love the people that work there and I've never had a problem with my taxes. The service is outstanding and I love Dawn Bray her and her staff are amazing.

BRETT
Because it?s fast easy and worry free you can just go in and everything?s accurate

MARK
Fast friendly service and very thorough

ROBERT
Knowledgeable staff and Dawn and her team are great

HELENA
Very good customer service

JESSICA
I have been going through Jackson Hewitt for years everyone is helpful and kind if you any questions they get answered.

JAY
Very great customer service very kind helpfully they answer all my questions I asked and gave me tips

CRYSTAL
Friendly and fast service

ANDREA
What they advertise, is true. I truly, would reccomend Jackson Hewitt, I have always done my taxes with them for the past 17 years. Thank you, Jackson Hewitt!

NICOLE
Dawn is awesome, friendly, and always helpful. I have already given a few og my referall coupons away to friends, becuase I know they dread taxes as much I do, DAwn makes it easy and painless!

GABRIEL
Very polite and worked hard to get the most refund for us

CLIFF
they are great people

STEVEN
Fast and easy

RUBEN
You are open and take fast action to help

JESSE
Good customer service she was upbeat and happy to help and explain what was going to happen with my taxes

WANDA
Cuz there very helpful n understanding n very generes..

NICHOLETTE
Great service and always honest

DAVID
Because they are the best at what they do. Dawn is very friendly and helpful when it comes to information she always knows exactly what to do. The office is flexible with appointments so it's always to get seen. And the walk in options is also easy to get seen.

CODY
excellent service and friendly

NEVADA
Very friendly and tried their best to get as much taxes back for me as possible. They even offered to show me how to do my own taxes.

CALVIN
Very efficient, on time and friendly service

SALVADOR
I am very happy with how my taxes was done promptly.

PERRY
Fast, efficient, friendly service. Excellent rates.

JUDITH
fast service

PATRICK
Because everyone is professional and curteous

VINSON
Fast and easy. Staff was very knowledgeable and willing to help me. Appointment was on time

WINFRED
They are very helpful. They look to get you the max amount back.They help with ?'s and they are very friendly.

ROMAN
I already have. It's expensive, but its thorough.

BRITTANY
I have always had an excellent experience with Jackson Hewitt. Quick, helpful, efficient. Dawn has been doing my taxes for years! I will always go to her.

JUSTIN
Awesome service. Know there customers from year to year as about changes and help find appropriate deductions.

THOMAS
no problems

SCOTT
Dawn was very friendly, professional, helpful and efficient!! She explainedthings in terms that we could understand.

HEATHER
Dawn was so nice and extremely helpful

MELISSA
I was in amd out fast. They explained everything to me in an affective matter that i was able to umderstand. They made sure i got the experience u deserved in a friendly matter.

JASON
It was very easy to get my taxes done and I got a maximum refund.

DANIEL
Great ser

JO LYNN
They are always so helpful and Dawn Bray helps me get the maximum out of my return!

FRANCESCA
Great service

JUSTIN
I like the service and the people. They make you feel like your family. I also know that my taxes will be safe.

TRAVIS BEN
Very helpful

TOMMIE
I like the home town folks running the operation.

DIANE
Excellent service

ANDREW
Everyone is always polite and courteous

JESSICA
The staff is super friendly, helpful and amazing! They?re knowledgeable and answer all our questions. I always recommend Jackson Hewitt to friends and family

JAMES
Our taxes were done and on time

PATRICK
Everything is handled very professionally, and they make sure that you?re comfortable while you are getting your taxes done.

AUSTIN
Our tax specialist Dawn Bray is extremely knowledgeable, efficient and kind, she gets us the max on our return every year.

SAMUEL
The service at our local office is amazing

ANDREA
Very knowledgeable and friendly.

WILLIAM
Prompt courteous service.

JACOB
Cause Dawn is amazing

LEAH
My tax pro helped me to understand the process and made dealing with taxes so much easier and less stressful!

BRIAN
We are always treated great.

PATRICK
Great customer service and maximum returns.!!! Fast and painless worry free service.

BARBARA
Because I have confidence in my tax person who?s been doing my taxes for several years.

BLAS
Our tax Lady name is Dawn in the Globe office and she is really good at what she does. It's actually fun to do our taxes with her, she has a great sense of humor and it makes doing our taxes a lot easier. She is very knowledgeable and has helped us a lot.

DIANE
Courtesy, knowledgeable, will work hard to make sure that you will get every deduction possible, will do their best to schedule your appointment for your convenience.
PLEASE CALL OR COME IN FOR AVAILABILITY
It's time to file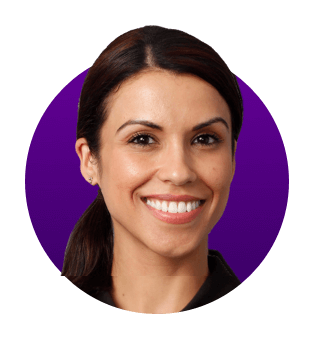 Why Jackson Hewitt®?
WE'LL MAKE IT EASY
We do the work so you don't have to worry. Open late and weekends, no appointment necessary.
WE'LL FIGHT FOR YOU
We're not tax machines. We're Tax Pros who are happy to answer all of your questions.
WE KNOW OUR STUFF
We'll dig deep to get you 100% Accuracy. Maximum Refund Guaranteed.