Montgomery, AL Tax Preparation Offices
2723 Eastern Blvd.
Open 9:00AM - 7:00PM today (local time)
View week
Call us on (334)272-4748
SERVICES AVAILABLE
Se habla Español
Refund Advance
Drop off available
Find an office with a particular service
HOURS THIS WEEK
| | |
| --- | --- |
| Monday | 9:00AM - 7:00PM |
| Tuesday | 9:00AM - 7:00PM |
| Wednesday | 9:00AM - 7:00PM |
| Thursday | 9:00AM - 1:00PM |
| Friday | CLOSED |
| Saturday | CLOSED |
| Sunday | CLOSED |
Reviews at this office
What others are saying..

APRIL
The employees at the Jackson Hewitt location in Montgomery, Alabama are caring and knows what they are doing.

VALERIE
April has always done my taxes. She always makes sure that I know exactly what is going on and gives me tips for the next year that I share with coworkers and friends. I drive all the way from Georgia, which is 3 hours away, just to see her. Thank you for all that she does!

GERALD X
I look forward to going to see April every year. April Wilson has always helped me look to the future and be the bridge for me from one year to the next. Some people at my job go from tax place to tax place never really trusting anyone. I always recommend April's name and location because I feel secure and want everyone to have that same secure feeling when taxes are done. April is a special person!

SHONTA
Jackson Hewitt offers great service and is a great company.

LAQUITA R
The tax preparer, Tom, is very good at his job. Trudy is very nice as well.

CHRISTY A
Very helpful

KENNETH
You guys have always been the go to people for my taxes. Very friendly and professional staff and very pleased with you guys, thanks!

ANDRE L
April always takes care of me. I love coming to see her because she makes me feel secure

ASHELEY
I love Jackson Hewitt

ALAN E
Everyone was very competent and helpful. We have used Jackson Hewitt for many years.

ALFONSO
I would recommend to family and friends, Since I've been a customer for so many years

ELIZABETH
If your services are good enough for me then they're good enough for my family and friends.

WHITNEY F
Been using Jackson Hewitt for the past 9 years. Always very pleased with the service and knowledge of Tom Williams. He is the reason I come back every year.

MELANIE L
Customer service was great and very professional. The price for doing taxes was kinda high but worth it.

ELISA T
Because they work with you reps know what they are doing in if there is a mistake they will figure it out and get it taking care of.

ROBERT
The people at Jackson Hewitt was very nice and professional . Made me feel very comfortable.

JOHNNIS M
precise and accurate tax information given in a timely fashion!

SONDRILLA
The customer service was great and the people were very friendly

KOURTNEY
Fast service.

CONTRELLA
Good customer service, 5 on the bathroom..Ladies was just polite and helped you as soon as they could..In and Out in an orderly time

BRIANNA
More professional and very fast past plus I like how they make sure you understand everything far as the deductions that's getting taking out so that's a major plus

CAROLYN
I've been using Jackson Hewitt for years..fast and friendly service

MARY
On 12/18/17 I went in and the server was down but we were treated with much courtesy and updates on the situation

ANGELA
Fast and friendly service

IQUANA
Good service was in and out in a reasonable amount of time. The agent was helpful

GABRIELLE
I loved everything about the easy filing process! I was in and out in No time!

LANA
I am very happy with my visit and so I would recommend them and have done so to all of my friends and family

KRISTA
Because everyone is very friendly and they help you out with all of you tax needs.

ALALEGRA
I file with them last year and I was very please with them.

BERNARD
They do good I been dealing with the since I been filing my taxes I never had a problem with them..keep up the good work

BRANDON
I have used Jackson Hewitt for the last 4yrs. Each time I was very pleased. My taxes was done right the first time and they always answer my question.

RODNEY
Their customers never leave unhappy. They are friendly n nice people. They take thier time with you and male sure you are happy.

KEISHIA
Fast and friendly. When the computer went down they made sure we new what was going on.

VIOLA
Very nice and friendly helpful in every way there is.

ROGER
Very nice and knowledgeable about what they are doing.

BRENDRADA
I would recommend Jackson Hewitt to my friends and family ..I would recommend them because I am very satisfied with my service.

SANTANA
Great services with no problems.

MICHAEL
Nice and friendly the way y'all treat peaple us awesome and get people out at a very fast past

DEVIN
I have been with Jackson Hewitt for 4 years and I have always been giving exceptional service. The people there are amazing!

ELLA
The manager of the montgomery albama location handled herself staff and customers like a pro when systems crashed on dec 18th. It was a pleasant expience. Awesome job.

KWANZA
Dependable service. Good customer service speedy service

CHRISTOPHER
Hassle free, very knowledgeable with all my questions. Friendly customer service, pleasant atmosphere. Did not wait at all before someone assisted us.

CASSANDRA
Great service

WILETTA
They make u feel like u have a friend with jackson Hewitt an the have fun when the work together like family

PAMELA
Because service is great

ANITA
They very professional and explain each step to you as of what being taken out ..what credits you are qualified for. They also give booklets to explain anything and they are always available for any questions you have.

SHANIKA
I love the environment, and the customer representative are very friendly and helpful.

SURNETTA
Because they was very friendly an made me feel very comforable to be their l.

AVA
The rep that prepared my taxes was professional yet funny as ever. He kept a smile on my face. Awesome guy!

RAYNISHA
Great customer service.

KIMBRA
Workers are friendly and helpful

TAMMY
Fast, friendly, and answer any questions that I had.

EVELYN
They Are The Best They Take Time Withe You They Good To Me

BRANDON
Because the tax professional was very helpful and polite

RICHARD
Great customer service. The Tax preparer took his time and made sure that I understood everything. Thanks a lot Tom Williams.

LATOYA
Friendly staff fast service

TAIREEK
Wonder atmosphere and Freindly staff. Tom made me feel right at home, and very safe with my information I provided.

ANTONIO
great service

SHOUTEL LAFAY
The professionalism was amazing. They was attentive once you walk through the door

BERTHA
Quick and efficient tax pre

BODERICK
Friendly and courteous staff. They help in every way they can.

BRANDON
Because they went over and beyond to get me and my family the maximum Refund. They also offered exceptional service.

EMILY
They got good customer service

TAYLOR
Quick and easy service, made sure I got full refund possible back. Also offered 3200 refund advance ten minutes after filing from office.

BELINDA
They where fast. Despite it only being two preparers there. I like being in and out.

JASMINE
Because I've been with them over three years and im always satisfied!

SHELIA
Great service.

VICTOR
The Service was very Fast and they also got me back The maximum amount with out asking a lot of qu

LATRISSA
Service was excellent

MICHELLE
The staff is amazing, friendly, and like family. I always feel like they get me every penny possible back.

DEVIN
Because the gentleman that helped me was very nice, truthful, and helpful. We were in an out in on time.

BRIA
She was very patient and very polite, although they were very busy.

PAMELA
I've been going to Jackson Hewitt since iv been filing taxes and mr Tom always does a great job with my taxes

BERNARD
Great company

SANDRA
I have used my office for 6 years. Great service. April has kept me up on new tax options available for me. I tell everybody to go see Jackson Hewitt

SHAWNTRICE
The relief of tax stress is lifted with Jackson Hewitt because they are truly there to help with everything.

JAALAN
Great customer service and friendly environment

SHANDRIKA
The service was awesome, fast and all my questions was answered. I'm a big deal about customer service and that's why this was my second year using Jackson Hewitt

RYAN
Great experience, very personable. Easy process. Timely and convenient

ASHLEY
Friendliness and they take the time out with each of their costumers in helping them with doing their taxes

ONTARIO
Friendly no long wait helpfully helping me get taxes off net made feel very welcome

DORA
Good service

MARY
Excellent service

KIM
April Wilson is a subject matter expert and is very professional to all her customers.

THEODORA
I have been going to JH for years and I trust Tom all the way..

MARKEYTA
Great fast CUSTOMER SERVICE

DOYLE
Very good knowledge and experience and helpful to understand how taxes are done and what to look for next year with your money and paper work and records

THOMAS JAMES
April takes the time to always accommodate me. It just makes you feel good inside

GEORGE
Reasonable cost of tax preparations, professional, friendly staff.

HAROLD
Yall are good fast no cutting corners and nice and polite also vaey Proffional

IAN
great customer service

BART
Service is quick, consistent, and professional.

RANDAL
Tom is great. We drove 540 miles from SC to Montgomery Al just so Tom could do our taxes. Everyone is very professional and respectful. We do not have to worry if our taxes are completed correctly. I would recommend Jackson Hewitt.

EDWARD
Excellent and friendly service

ROSA
Very friendly and efficient workers I've been a customer of Jackson-Hewitt for the past 12 years I like Jackson Hewitt continue to do my taxes with Jackson Hewitt

KITORIA ARZELL
They are fast and efficient. I have been using them for over 10 years. I live them. They have a very friendly staff who is knowledgeable about taxes.

KOURTNEY
Staff friendly and helpful

SHUREKA
There are the best

STEPHANIE
I use them every year

KWANZA
Best service

MARSHALLE
Very friendly and fast

SABRINA
The people work with you and they also take their time doing your taxes and very friendly.

LETICIA
The preparers were very professional and informative. In and out in record time

RHODA
Because of the service I receive

SYREETA
The rep LaQuanda (?) was awesome!

KRISTIN
Good friendly helpful speedy customer service

ANDREW
I been filling ther for 4 years and it's a good place to fille

JAMIE
I love all the employees. Friendly & great at what they do.

ASHLEY
They are very sweet and professional and help me get a great redund

WILLIAM
I've been doing business with Jackson Hewitt for years and get the best service possible

LAKEYSHA
Great service

CASSANDRA
Because I received quality customer service and tax preparation.all my concerns were reassured and answer

MARKITA
Secure, Fast, and Friendly

AMANDA
Awesome customer service by Mary Ann McIntosh

LORHONDA
Very oragnize and fast and break down everything for you if you had any questions

ERMA
I have been using Jackson Hewitt for the last 3 years and always friendly staff that gets me the most back on my refund, easy approved loans, and fast service

LASHANDRA
Very nice people they had very great customer service they answered everything I. Needed to know and didn't leave me wondering about anything which I love.

SANDRA
Jackson Hewitt is good. N they take out there time to please u.

CAROLYN
I was a walkin....waited my be 20 minutes....had the most delightful representative...love the service...

TAYLOR
My preparer was excellent

LANA
Because I enjoy the great service

SHENETTA
Great customer service, fast service, and thorough process. They really get the job done. Very courteous! I look forward to going there every year. So I recommended all of my friends.

SHANDREKIA
You guys are the best ! You also break things down to help us get a better understanding ? Jackson Hewitt my choice

HOPE
Always good customer service. And they dont mind answering any questions u may have.

LAKISHA
I have been going for years and they always get all my money back n are very very friendly in helpful. I absolutely love Jackson Hewitt

TIMOTHY
The people are really nice and I have always got the most money back with yall

TAMEKA
They?re always helpful

MONIQUE
Hood service

DENTON
I love the excellent knowledge and customer service of April Evan's and Tom williams.. I wish if many people in the world had the same great customer service. Let's ask Jackson Hewitt to personally recognized them

CHRISTY
Staff is great!

BRIANCE
Because they?re a great tax company and they always ***** good

MARSHAY
Very polite very patient attentive..great customer service

TENEISHA
They are quick..help you with everything get you in and out..

VIOLA
Very nice

CASSANDRA
Service is great

VANZETTA
Very helpful and break's down everything so u understand.

FRANKLIN
I have been dealing with them for 10 years and that have always tried to give me the best refu

KAREN
The knowledge of the preparer was amazing. And also so was fast and friendly. She really tried to know her customer.

ASHLEY
I love the fast and friendly service.

PATRICIA
Because they are very professional and they believe in doing things right.

SHAKEENA
I have let Jackson Hewitt do my taxes for about 3 years now and they have never done anything wrong on my tax preparations.

GABRIELLE
Because I had a great experience for the last two years and the tax preparer is awesome

JQUION
Great customer services

JASMINE
I very likely to recommend Jackson Hewitt because my experience there i received fast friendly service. Max refunds and speedy advances..

OLANDOR
They are very nice

LATIFAH
I been filing with you guys for 3yrs now and I haven't had a red flag also I receive the right amount

SHELIA
I have been a customer for over five years and I enjoy the atmosphere and the honesty of the staff.

ERICA
Tom was great! He commutate with me and help me understand what was going on. We talked to each other as if we known each other for years! And he even offered me a candy bar as a customer appreciation. I would most definitely come back to do my taxes next year! Thanks!!??

LATOYA
Service is great and th we representatives are professional.

REBEKAH
Fast n convenient

OTIS
Fast and good service and very understandings

LATOYA
Great customer service. Great information. My experience has been fast , friendly and professional. The advance option was a bonus!!!

LINDA
I have been using Jackson Hewitt for a couple years now. They always provide me professional service.

MONIQUE
I have been getting my taxes done here for years. They are very professional and friendly. Tom give my kids candy every year we come in..

DION
Nice and knowledgeable staff

CRESIE
Good service

GAYLA
Very fast and nice

ALYSHIA
Tom was very nice.

CENEQUIA
The service was great and they were very quick at what they were doing.

JESSICA
Even though I have had an issue with a return not being sent out, my tax preparer still helps me with any questions I have and gives me advice.

SHONTAVIA
I have been filing my taxes with jackson hewitt for years. They helped me when I had problems with the IRS. They worked with me until I got my refund and I'm very grateful for that. Jackson hewitt will always be my tax preparer

MICHELLE
Great customer service. They made us comfortable.

JIN
There were fast and helpful on any questions I asked. They knew what they were doing and it made me feel confident on them.

LEKEYESIA
Very quick and nice, get the job done without any issues

JA QUETTA
I always go to Jackson Hewitt when its tax time. Get it right the first time every time. They will make sure you have all your questions answered so you can walk away knowing everything went right.

DARREN
Good

JENNIFER
The service I received was done in a very professional like manner and I was very pleased and satisfyed

PAMELARINA
Very very friendly employees, you see smiles and greetings once you open the door, makes you comfortable to let go your sensitivity personal infos. Very professional, they help you see what's good and best for you. They show you what they're doing as they go step by step to the end. Some companies just take your papers and after they finish what they're doing, they just tell you what your getting, give you your papers and that's it. The Jackson Hewitt in Montgomery Al that I went to, I'm going back there of course. I'm telling these people I know to go there. Who's going to stop me from going there? Go ahead, and see what happen. Thank you.

JACQUELYN
My preparer was nice and knowledgeable. She was very open and answered all of my questions

LATRICIA
Great service

JOHN
Very tho

LINDA CLARKE
Excellent Customer Service and knowledge.

GABORONE
Because you all work fast and your people make u feel like family everyone I come in to the office and I will send people I know

NICHOLAS
They have always treated me really good, and done their best for me

CARRIE
Very friendly and professional service

JAMESHIA
Because the employees there were welcoming and helpful considering it was my first time filing with them.

AMBER
I have no complaints

ANTHONY
Great service

TENNEKA
They're friendly and very helpful. The service provided was professional and informative.

LESLIE
The people were very fast and efficient.

JERRY
Extremely likely

RONALD
I have been a Jackson Hewitt customer for years and the services received are always the same. Every tax preparer is very friendly, patient and knowledgeable. If I have any questions or concerns, they are addressed immediately to my satisfaction. All of my experiences with Jackson Hewitt have been "pleasantly painless"!!

ELIAS
April is the andwer to why I always come back

JOSHUA
We've always had excellent service at Jackson Hewitt.

KENNY
The staff was knowledgeable about the tax code and how to get the most out of my money

EDWARD
very professional and friendly

BERNARD
Because Jackson Hewitt employees are very professional, and they made me feel very comfortable. They really know there job. Im just happy I chose Jackson Hewitt this year Thank You!

WILLIE
My preparer was very efficient, knowledgeable, and treated me like he wanted to help me.

KRISTINA
Excellent customer service. Tom helped explain the process and gave me advice for the furture. It was an easy process.

SABIN
April makes tax time fun She always takes the time to make you feel important

KANDZIA
Great services. The agent had a good altitude and it did not take a long time to finish the paperwork
THE HEALTH & SAFETY OF OUR COMMUNITIES IS OF THE UTMOST IMPORTANCE
Call ahead to confirm the most up-to-date availability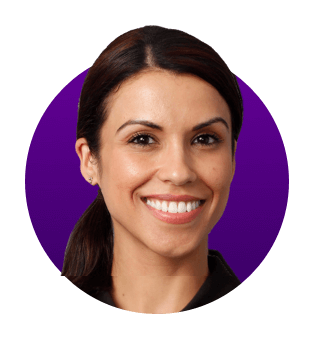 Why Jackson Hewitt®?
WE'LL MAKE IT EASY
We do the work so you don't have to worry. Open late and weekends, no appointment necessary.
WE'LL FIGHT FOR YOU
We're not tax machines. We're Tax Pros who are happy to answer all of your questions.
WE KNOW OUR STUFF
We'll dig deep to get you 100% Accuracy. Maximum Refund Guaranteed.