Huntsville, AL Tax Preparation Offices
410 Jordan Ln Nw
Open 1:00PM - 5:00PM today (local time)
View week
Call us on (256)533-2951
SERVICES AVAILABLE
Refund Advance
Drop off available
Find an office with a particular service
HOURS THIS WEEK
| | |
| --- | --- |
| Monday | 10:00AM - 6:00PM |
| Tuesday | 10:00AM - 6:00PM |
| Wednesday | 10:00AM - 6:00PM |
| Thursday | 10:00AM - 6:00PM |
| Friday | CLOSED |
| Saturday | CLOSED |
| Sunday | 1:00PM - 5:00PM |
Reviews at this office
What others are saying..

MARTY G
The staff was very professional and friendly. The preparer answered every question I had and made me feel at ease.

RANDALL D
Been using them for years,they do great job.

CHARLES
I have been using JH since 2012 and will not use anyone else. I am impressed with the personal service, professionalism and dedication to making right the first time. The Huntsville office on Jordan Lane is absolutely the best and I will continue to use them even if I move. Russ is the best!!!!

KAREN
The service is awesome, very friendly they care about their customers!!

CLAY
Mark Rogers does an excellent of walking us through the tax process in a way we can understand.

LISA
The office staff is always friendly and attentive. We never have to wait long and our preparers are always efficient during a stressful time.

ELIZABETH M
The service was great and fast

JENNIFER
My taxes were done quickly. My questions were answered professionally. I was informed that if I had any additional questions or issues that the tax preparer would be more than happy to help me. Very good customer service.

ROBERT
Very thorough

DAVID
Tax season is a pain, the staff at the location I use , are fantastic. I recommend them to everyone

HEATHER
Every time I've used this company I've had nothing but a professional but yet personal experience every time.

IESHA C
Because jackson hewitt is very great at what they do they explain everything too you thoroughly and get you back the max ii absolutely love those ppl never stop doing what yall are doing yall are the countrys best

JENNIFER A
It feels better knowing you have the backing of a human being to make you feel better and more confident about what you are filing.

MACIE R
THE STAFF AT JACKSON HEWITT IS ALWAYS EXTREMELY HELPFUL AND PROFESSIONAL.

WALTER J
I have had several people at this location some are great but some are not so it really depends of which person you can get an appointment with.

JOHN
I have been using Thompson Tax/Jackson Hewitt for 10 years. The knowledge that I receive from the people from year to year help make taxes not so taxing.

AMY L
Fast, friendly, and efficient. I love my tax professional Cindy Hill!

CHARLES J
Convenient and helpful.

RANDY LYNN
Very friendly and helpful.

SHANNA
Very helpful

DAVID R
I was very pleased on how I was treated and all my questions were handled in a very professional manner. All of the staff were very nice and made our visit very pleasant. Loved it. Will be back next year

CYNTHIA L
My tax preparer was very serious about getting me the best tax rate he could

DYNELLE
Staff is knowledgeable and amazing.

CANDY
The employees, from the receptionist to the preparation experts. Are truly a delight, all had smiling faces. Even though they were extremely busy due to the fact they were behind because the IRS computer system shut down for about 3 hours. Have always done my taxes at Jackson Hewitt and will continue to foe years to come...

ERIK
It's a great place to file your taxes

JESSICA LYNN
They were really friendly

CHRISTOPHER
I always go to Jackson Hewitt and wouldn't refer anyone to go to anywhere else ever.

MISTY
They were awesome ...supper fast ... The most friendly staff ever :)

MICHAEL
Great staff & excellent service

DANIEL
Because the staff is really friendly and will help you in any way possible.

JSHARA
very well organized. nice people, moves very fast. great attendance, makes sure all costumers are satisfied.

KATHRYN
Really nice people

CLARISSA
Friendly staff they go out their way to help you

MELISSA
Friendly,very efficient

RASHAD
The people are nice and kind made me feel comfortable told me everything I needed to know

LATISSA
Been using them for over a decade always a great experience never disappointed.

KAREEM
Very good service and people are awesome

CRYSTAL
People are nice and offer great pronation

LENORA
They are friendly and fast . also very open about what is best

NICKI
Good and Quality service

BECIL
Super friendly and easy to use. Very accurate and we love the Serve card. NEEDS TO BE DONE EARLIER IN THE MONTH THOUGH. DECEMBER 18TH IS NOT ENOUGH SHOPPING TIME.

ASHLEY
Because they have help me out

YOLANDA
They are very nice and greet you as you come in the door. They have the patience to explain things to you if you don't understand.

LANI
Very nice staff. Very good at what they do

KRYSTAL
The service was fast and the employees was very respectful and well greeting.

LAURISHA
Very easiy, professional and friendly.

SHAKITA
Great customer service

JAMEKA
They're very fast and friendly!! They care about their clients! You can tell they're dedicated to their jobs!

SHELBY
Very professional

SHILAUNDA
I think the staff is friendly, the process is quick, and they offer an advance on your return free of charge.

CHRISTOPHER
We love it

CLARISSA
Quick and friendly

JAMAAL
Because of the great service and reasonable rates.

STEPHEN
The service was quick and easy. The staff there were very patient and friendly.

KELSEA
The employees that assisted me were more than welcoming to me! Treated me if i had always been with Jackson Hewitt.

BERTHA
Fast and Friendly and Dependable

JERROMY
Great service and friendly staff. I also love the advance you can receive.

KRISTIN
Great service and friendly workers when I saw that you are doing a early refund for Christmas which came in hand and to whom I did my taxes with others year before and for years they never thought of early refund so happy that y'all made my Christmas so grateful thanks

TAQUELLA
Very professional staff

HEATHER
Very help full , and I was denied at h and r block for a tax loan whom I have used since I was 18, I got approved at Jackson Hewitt for 200 dollars that I really needed at Christmas time , thank you jackson hewitt ,you have a new client !!

RICHARD
Good service

BRANDON
Great folks at Jackson Hewitt, love em to death, definitely be back next tax season

CHIANTI
The tax preparation was fast and accurate. I especially like that I don't have to wait forever, to get part of my tax return??

ASHLEY
Because they are best

RHONDA
They are so helpful and friendly. They are also knowledgeable in there profession.

MELINDA
Mrs. FOX does a great job and e eryone is so nice.

SHEREE
It was a very easy and fast process for me. The representative was very nice, relatable, pleasant, and professional. I have already referred 3 of my family members.

HOPE
quick service

DEANEDRA
The service was so nice and patient.

SHEQUANEKI
fast servce

MICHAEL
Good service

DANIEL
They are right on time and get to the chase They also do there best for you to get the maximum, this is my second year with Jackson Hewitt and I recommend them to anyone, and I will be going back next year thank you Maria and ross on Jordan lane happy holidays

COURTNEY
Friendly staff, very informative

WENDY
Knowledge of taxes. Excellent customer service.

MICHAEL
The customer service was great. Our agent did everything possible to make sure that we were taken care of.

ANGELA
They are friendly and they do a really good job

TASHA
No problems at all and quick services friendly staff

RITA
They are very friendly good and consideration and they care about their customers and very generous and will answer all your questions I would recommend them

ANSTASIA
I already have referred someone! It was quick, the staff was friendly and knowledgeable and made me feel comfortable. I know I will be going back to them going forward!

MELISSA
The staff are very nice and helpful..they listen to my concerns and explain my tax return to me

WALTER
My questions were answered. He listened to me and suggested how I might receive more of a refund.

SHANIA
They're nice and answered all my questions

CHARLES
Friendly and very professional people

TINA
It is fast and friendly . Client service is great . No long line or waiting . Recommend to a friend

CALANDRIA
Because I get prayed for telling my friends to do there taxes with Jackson Hewlett thats why.

LATOYA
They were all very friendly, and patient. During the time I went,it was a large crowd of people applying for the advance loan. The office was overcrowded the parking lot was pack, but through it all they moved as quickly as possible and kept an positive attitude

SHEENA
Well I like how they handled everything very quickly and they are very professional at their job. I highly recommend to go there to get your taxes done there.

RONDA
Efficient, prompt and wonderful customer service

ASHLEY
Great service!! They explain everything to you that you need to know in detail. Greet you when you walk in

MICHAEL
Fast service, nice employees not charging an arm and a leg to do taxes

KASHARA
Very friendly and professional. They kept a smile in their face with great fast service. Tgey always go avove and beyond to make their customers happy.

AMGELA
Highly

RODNEY
Jackson hewitt tax service is very easy to work with they stan by their word

APRIL
Fast friendly service

LATEISHA
Very friendly

DUANE
The best in the business

LATRICE
Fast and friendly staff

SHELBY
I've been using Jackson Hewitt for years and I have always felt that Jackson Hewitt works better for me and my taxes

MARCUS
Because the staff was very nice and they did everything they could to help you get as much of a refund as possible.

DAVID
Great customer service. They explain every step they take to help with your refund

JAMES
friendly,accurate,and they helped with my irs audit

ANDREA
Very confident in their services and the customer service is grear

DUJUNIA
Because I can always say the staff is professional and like family. They are always on top of things.

HEATHER
Everyone is a pleasure to work with.

SARA
Because they make me feel like a person and not just a number

LOGAN
They are quick an very fast with everything they love all there customers an will help them get whatever they need back

RICHARD
Sara Fox I said very helpful and always great to work with.

DEANNA
Very fast and friendly

TANISHA
Friendly and accurate

MICHAEL
Jackson Hewitt great place to file, very consistent and fast

DEREK
Fast and easy and I feel they give me assurance that everything is covered and accounted for

JAMES
Good people

DONALD
Been with JH for 4 years now.They have always done us right.would recommend them always

KITRELL
Kind service and very thorough service

BYRAIN JL
Always did right by me

TIMOTHY
Very impressed with agent Mark Rogers!!! Very personal, caring, courteous and knowledgeable.

SHERONICA
They are very professional, quick, all the workers have a positive attitude and customer service is grear

ALEX
Did a great job on my taxes

COCA
The staff is friendly and easy to talk to. They make sure they explain each process and allows you to answer questions if you don't understand something.

HOPE
You guys are amazing.

DERRICA
I like Jackson Hewitt because the workers actually care about your well being. Theyre genuine people.

CASSANDRA
Very nice people work there and they are very helpful. They answer any questions you have I wouldn't go anywhere else. I drive an hour every year just to go to the one on Jordan in Huntsville Al. Love them they are great.

ANDREA
They are perfect

DAVID DEAN
Frendly and know ther job.

DENNIS
They have always done a great job

STEPHANIE
She did all she could to help me get the most out of my taxes.

VICTORIA
Excellent service

GEORGE
They are extremely friendly! All staff made us feel very comfortable and appreciative. We were very with our experience!!

PATRICK
Excellent customer service. Very friendly and help with any questions and/or concerns.

WESLEY
Great customer service. Professional

JOEL
Because ya"ll are just awesome

MICHAEL
Great service!

CURT
Fast friendly service.grentee refund. Takes care of the customers. Great atmosphere.

TIFFANY
Because all of the preparers we have had over the years are nice and knowledgeable!

KITTY
I have been going for years now and they always treat me right I wouldn't go anywhere else.

FRED
Fast paced, effective, & friendly.

NORBERT
Convenience and Experience

MICHAEL
Friendly and professional associates. Greeted me with a smile and was very polite/courteous. Explained everything in detail.

ADRIANNA
Very professional staff.

JASMIN
Great customer service very helpful & patient with you takes out time to explain every detail I would recommend to all my friends and family.

JASON
great service

WILLIAM
You know all the rules and regulations regarding proper deductions. For example I was able to use a credit for installing a new HVACS that I was not sure of, but Russ, my agent was able to run my information through your system and verify that I was eligible because I had never used it before.

CHARLES
Always accurate and treat you with respect and kindness. The environment they provide just makes you want to come back

JEREMY
everyone is very helpful and friendly

PRENTIS
Good at getting you a good refund and they are consistent and reliable.

JANICE
The lady was so nice and very professional. I would recommend her to all my friends

REBECCA
I have used Jackson Hewitt for years and they always make sure to get me the highest refund possible.

TERESA
Staff was very helpful and lady that did taxes was very efficient

STACY
They are very helpful an know there taxes.they are considerate and nice they work hard hard to provide you with fast service to get you in and out.

HEATHER
They are very nice and fast.

DANNY
Great customer service. It was my 1st time going & they treated me with excellent customer service I will be back next year!!

BRADLEY
Knowledgeable tax preparers and excellent support staff.

DANIEL
Very professional and knowledgeable

FLESHIA
Used them for years

RHONDA
Awesome friendly staff, get you the most money back on your return.

MATTHEW
The service was efficient, friendly, and helpful.

PATSY
Friendly and courteous staff. Well informed.

JOSEPH
I love my tax guy. Mark Rodgers is the absolute best! Makes it easy every year

TYRONE
Very efficient and professional service.

THEODORE
You are Professional, Courteous, Friendly, true representative of what Human behavior should be.

SHAUMONIQUE
Friendly fast And accurate

RANDAL
I already have recommended a friend to Thompson Tax. Mark is always so helpful and great to work with.

STEVEN
Excellent customer service. Excellent knowledge of tax laws.

SUSAN
Marks team is the best. Lovely group of people.

MITCHELL
Mark Rogers does a great job for us. Very efficient and thorough. He is also excellent for tax advice in managing next year?s filing.

ROBERT
friendly & knowledgeable staff

BRANDY
Very easy to deal with

JOSHUA
They have always been great and helped us with everything that we have needed. Great and friendly staff.

WILLIAM
Professional! Have been going to the same group for 15 years. The team in Huntsville Alabama treats your tax return like it is theirs.

JAMES
My entire family comes for Mark, we love him and he does an amazing job. Also the staff is amazingly helpful!

RANDALL
Russ has done our taxes for years. Anyone would appreciate his work.

CAROL
Preparers are very knowledgeable and professional in their job.

GARY
Mark Rogers

DIANE
Fast Efficient

ALICIA
I can trust that everything is done right unlike H&R block

JENNIFER
My parents used them and even recommend by best friend from highschool to go and she recommend them to me this year. It was super fast and I had to come in a second time which was quick and easy without having an appointment. The staff is very nice and easily approachable.

BEVERLY
Always a good experience!

ATHENA
Very professional and kno

DOROTHY
10

EMILY
Mark always does a great job

DALE
Fast, courteous, and very profe

STEPHEN
Fast, accurate, reliable and affordable.

PLESS
They done a great job !

JARROD
Friendly service.

ELIZABETH
The service was thorough and fast

DECARLOS
They very friendly and fast. They make sure they go through every detail with you. The atmosphere is just comforting.

ANGUS
The staff is always courteous and friendly. My tax person is prompt, and works hard to get me a maximum return!!

CHRISTOPHER
the office staff was friendly, nice, and welcoming. Mark is awesome. It's obvious he likes his job. I enjoyed his comical professionalism.

STEVEN
Fast, professional service. Very knowledgeable staff who take their time explaining what they are doing.

DEMAUREZ
Very patient with me through the process

WILLIAM
Great customer service

GREGORY
have gone above and beyond when they took over previous owner things were a mess.

PARA
I love yall

WILLIAM
I liked Sarah

ADAM
The tax preparer was knowledgeable of current tax laws that were changing within days and helped me get the largest return by waiting to file my return. Also they were super friendly.

VICKI
Excellent and fast service! The staff were very friendly and hospitable. They made sure we were well taken care of.

MICHAEL
Great and competent service.

ANITRA
My tax prep person. Is absolutely wonderful. He takes time to listen to all of my concerns. I will never go anywhere else.

STEVEN
Courteous and friendly service..

RYAN
Because the of the staff. They are all very friendly and helpful from the time you walk in to the time you leave. Also, Mark is fast and friendly to work with. Have been using him for almost ten years now.

ALBERT
Treated with courtesy, respect and very professional!

SCOTT
They are very knowledgeable

JAMES
Very professional

JENNIFER
love the people, fast and accurate

WILLIAM
Very informative and fast. Showed patients in getting the information needed to maximize my return.

JESSI RAE
I have been coming to Jackson Hewitt for years. This company is always quick, friendly, and helpful.

JAMES
Mark Rogers does a great job

WILLIAM
Professional and office staff is very accommodating.

ANN
Very friendly and helpful, taxes done quickly and professional, a enjoyable experiance in a lot less time than in years past!

GREG
Knowledge of tax laws and updates

ANDREW
Very fair and helpful

JOHN
The service was fantastic and I was extremely pleased with what they die.

DONALD
friendly service, efficient

LAUREN
The Jackson Hewitt staff we worked with were friendly, easy to work with, and seemed genuinely interested in doing the best they could for us.

ERIN
The preparer and the whole staff were helpful and kind during the whole process.

GINA
Sarah Fox made the experience very enjoyable! She is also extremely helpful and great at explaining questions in detail.

CATHY
They are friendly and accurate. I don't have to worry about my taxes

LAWERENCE
Russell

SKYLAR
friendly informative patent ready to help. very knowledgeable so I would definitely recommend

WALTER
The smiling faces and every one was so nice

KATLIN
Great service!

JEFF
Very quick, friendly service. Always accurate.

THOMAS
Very pleasant and helpful. Took the time to explain everything. Available all year round.

JASON
Staff and speed

BRYAN
Fast, friendly and price competive.

DWAYNE
Great service and friendly staff.

MICHAEL
Great service

JOHN
I have trusted them to take care of my taxes for many years now.

JASON
Great service very helpful

FELICIA
I had a great experience.

JOHN
Quick and efficient.

WILLIAM
Awsome service

DAVID
* On Time * Accurate Tax Preparer * Knowledgeable, answered all questions * Gave excellent tips for next years Tax Preparation * Completed lengthy tax return in one hour including review for accracy

MARTY
Great customer service!! The consultants really care about getting your return correct with the most return amount.

MACIE
EVERYONE IS VERY HELPFUL AND KNOWLEDGEABLE ABOUT THE CHANGING TAX LAWS. GREAT ATMOSPHERE.

TANDY
They were fast and friendly and did a great job.

MATTHEW
Fast, friendly, and professional.

CHERYL
I have used this service for years always friendly. The people are nice always willing to answer your questions or help with tax information.

DEANEDRA
The staff is fantastic

VERONICA
The information provided was very thorough and the process was quick.

MARIA
Because My tax payers does great job not only he has great attitude all time. ?? truly enjoy smart conversation.

ANGELA
They are an amazing team and help in any way they can with any questions you may have.

TONYA
There the best

OCTAVIA
It was my first year filing with Jackson Hewitt & the person who prepared my taxes was great. He gave me all type of information I needed & also made me feel welcome.

EARNESTINE
She was very nice person

CHRISTOPHER
Fast friendly. Willing to help and explain

IVORY
There very friendly and fast

BILLY
They are friendly, professional, fast, and will go above and beyond to get you the maximum refund possible!

JACQUELINE
Loved lauren. She was amazing anssered every question

CHRISTOPHER
Jackson Hewitt is the only place I trust to handle something as important as my taxes, Period.

RICKY
Because you guys treat us very good so i say if i recommend a friend to you guys they will get the same treatment as well

MEGAN
Always friendly and very fast service. Convenient locations and night appointments. Plus good quality people.

GWENDOLYN
Good service. Came in Did not have to wait a long time.

TIFFANY
They are nice and always do what they can to get you back the most

LAUREN
I recommend it to everyone service is fast and they answer all of my 100 questions and it feels very personable

ANTOINETTE
Very friendly staff. Fast service, short wait times. Very informative tax preparers

JAMICA
Great customer service and my appointment didn't take a long time. Greatly satisfied.

STACI
Very helpful and great cu

NICHOLAS
They were very professional and broke down every process as we were going thru my taxes. Asked if I had any questions as we were going thru it.

LASHANDRA
They were very quick and very knowledgeable.

JESSIE
Mark was so nice . I would recommend him to anyone

NICKI
Great and friendly staff

CHERYL
They are very nice and also will listen to you. They explain everything to you and they will make sure you understand before walking away.

LONDON
Great customer service!

TANNA
Very organized and friendly staff. They make you feel welcomed. They focus on helping you with getting your taxes done right!!

TORRANCE
Best tax place in the world very nice staff and I been filing there since 2008

LATISSA
Cause there awesome...been doing business with them for 10 plus YEARS.

SHILAUNDA
They are a friendly staff and usually very quick. Plus you can get an advance with no fee.

TALESA
They are effective and efficient!!!

LATASHA
Been coming to Jackson Hewitt for 5 years and I'm always satisfied with the customer service I recieve

TAMARA
Russ was very thorough with his questions, and made sure that I understood the new changes in effect.

JOHN
They are saving me money

MONICA
Nice staff they get u in and out. Very friendly.

ANA
They are professional . I had them for years. They are trust worthy. I will always stay with them. I would recommend them to everyone out there.

JAYLA
Excellent service, they will help you get back a good refund, they are very patient.

RODNEY
I am very satisfied with Jackson Hewitt

SHERRIE
They were very fast and friendly. The office was really nice and convenient. They are great.

THOMAS
Very courteous

DORA
They were professional and very polite.

JESSICA
The very friendly people that work in the office. I use the same preparer every year. Jacqueline Butler,my preparer is like family. She and the whole staff make sure everything is correct.

DANIEL
Advance same day, just in time for Christmas, can't beat it, lol.. thanks Jackson hewitt on Jordan lane.. You guys Rock!!!

ADAM
There nice and they answer all your questions

ALEXUS
They have excellent customer service! Super friendly

ANTRON
Great Custer service very polite and helpful great personality comfortable and trustworthy never had an issue with Jackson Hewitt definitely a two thumbs up

BRYAN
They were fast and friendly and answered all of our questions about our refund

VALERIE
They are nice and pleasant

CRYSTAL
Very professional

DOMINIQUE
Reliable and fast. I made an appointment and I was seen on time. It also took less time than I anticipated. It was an in and out process.

CHRISSY
Great service !

MICHELLE
I am always satisfied with the type of service I get. They are always so friendly and they really are very knowledgeable of their profession that they are in. I?ve been using them for three years now.

DANIELLE
Awesome

JESSICA LYNN
They are amazing

SHELBY
Good personality and very professional

NEDA
I?ve been with this company they joined a Thompson Taxes about 17 years I haven?t had any p

SUNNY
They are so good at what they do they are very efficient and so friendly and nice have been a customer for 8 years

JENNIFER
Fast, friendly and informative

BETHANY
The agent was very knowledgeable on the process.

TROY
Because they always help us if we have any questions

DACIA
Quick easy and good at what they do

BELINDA
Good service

CRYSTAL
Very good place

ALISHA
Because they are the best

NANCY
Great customer services from all staff. Got me back the best refund available

MEKEISHA
Time Efficient and knowledgeable

SANDRA JEANA
Because I get my taxes done there every year

MAYA
Fast and efficient

ANGELA
The preparers are extremely knowledgeable and nice. They will do everything to help you.

ELIZABETH
They are knowledgeable, intelligent, friendly, compassionate and fast.

TISHA
They did a very good job

SHEQUANEKI
The were fast I stayed in the building no longer than 30 mins. The staff at the Jordan lane location were very friendly.

SYERRA LESLIE NYCOLE
Their a great tax service!

DUANE
Because of the fast and accurate job that is done

QUINANA
Wonderful customer service

ANITA
Because this is my second year using you guys and I love the service

MARIE
fast friendly service

JENNY
Fast, very professional.

TREY
Our tax preparer was excellent and very professional.

TIFFANY
Very helpful in every which way.

TINA
They are nice and communicated will with me and shared all the steps that were taken and also further steps I could take in the future . They are well informed

LATONYA
Jusy good customer service

GRAYSON
Because the tax preparers and quick courteous and very thorough got me in and out with no issues

CASSANDRA
Bc the service is great and they get u bck as much as they can. You also get a little bit of your money that day.

CELINA LYNETTE
Amazing

SHERNIQUA
Excellent service

CORNELIUS
They always give me the best return possible and they're also courteous, fast and friendly.

MELISSA
Friendly very confident staff

VINCENT
Quick and easy. Friendly reps

JESSICA
Very helpful and friendly

JOHN
Always have had great service!

MICHAEL
Good service

SUSAN
Exceptional service, polite and informative staff

TAMMY
The lady that helped us was amazing

SHAMEIKA
The people are very friendly and very helpful when need your questions answered

PARA
Assistants were Fast, the process was easy ,great team members

SALOME
Easy, quick process

TAMARA
Jasckson Hewitt employees are very professional and explained the process every step of the way we use jackson hewitt every year

SABRINA
their good

HOPE
The workers are very nice and helpful

ARTEIA
Fast and friendly services.

JEFFERY
Cfggggg

DONNA
Customer service is great everyone is friendly and very helpful to make sure you get the best refund

DOMINIQUE
The service was fast and the tax preparer was friendly and explained all questions thoroughly.

DANA
Mark has been doing my taxes for several years. I have been pleased every time. He's quick and a fun person to be with while waiting

BRIDGETTE
Been using this service about 10 years and never had issues. They do a great job to help you get Navi what you deserve. Abd they are friendly.

ANGELA
very helpful

RHONDA
Because Jackson Hewitt Tax service always has provided me with excellent service .

JOHNNY
She was very nice to me and very pretty, she's the best one I have talk to since I have been coming there,, thank you very much for having me, and thank that ***** woman for me

ASHLEY
They are the best they work hard to get you every dime that you worked for they will not let you down i.a keep going through them every year

JAMES
Always treated with professionalism. Completely trust with my return being correct.

TANYA
Always professional. I feel confident there will be no problems.

COURTNEY
Easy and quick

TIERRA
Fast Friendly Accurate

JACOB
Excellent customer service, friendly faces, Lauren did all she could do to ensure we got the best possible outcome and experience

ALISA
Very knowledgeable.

DEREK
They take their time.

BILLY
fast and friendly

KASHARA
Always friendly caring and understanding

AUTUMN
Great personality, and wonderful thorough service!!! They return calls and got our taxes done in a timely manner with no peoblems

VALESHA
PROFESSIONAL

ATHENA
Excellent service and I can 100% trust that it is done the best and correc

KENDRA
The people was really nice to me and very helpful

JENNIFER
Friendly staff and information accurate.

JESSECA
They have always been respectful and the best money back and make sure to answer all my questions

PRAYAD
Been doing my taxes for years and never had a problem

ANDREA
People there will help you faster then anyone else

DANIELLE
The advance is the reason I come...the service is fast and staff is friendly

WILLIAM
Great service. Explains where everyone understands.

DOROTHY
I have been dealing with Jackson Hewitt for years, and i love the quality of service.

ANDREA
I have complete trust in Thompson Tax in Huntsville Alabama to file my taxes properly and to achieve the best refund possible.

ANGELA
I liked the way Terri explained everything detail by detail. She was awesome!!

CAROL
Quick friendly and knowledgeable service. I observed strong leadership and teamwork at this establishment. I keep returning for this reason, my third year now...

SAMUEL P
I have used the same tax service for over 15 years. I have had nothing but great service from everyone I've had the pleasure to work with.

LAQUETA
My tax preparer was Nice i felt comfortable the total refund and advance i got friendly employee fast and i was very happy

JOSEPH
Great service fast and friendly with no problems filing my tax return

IDALIS
They where great and very fast and they explain everything to you that you need to know. They answer any questions you may have in great detail .

CHARLES
Great service. Friendly people. Helpful with all questions. Speedy and accurate tax preparation.

FRED
It's a good choice and faster than most tax preparers. I have been using them for three years and have been very satisfied.

ELIZABETH
The speed at which my taxes were compiled was fabulous. My appointment was at ten and I was finished in forty five minutes! Signed, sent and paperwork in hand!

RHONDA
Fast and friendly! Love this place.

JUAN
The staff was extremely courteous and professional!

TANGALA
They are so good helping people out

STEPHANIE
Very informative and nice and understood a crying grumpy baby great workers

VANESSA
The process was fast and easy and the staff was very friendly.

TRANEISHA
Great service

AMY
Great customer service

RICHARD
Always do great work.

LAWRENCE
I've been using them for years. Easy in and Easy out, done promptly.

DEONTE
They're really good with helping you get your tax info conplete and I'd consider to go file again next year....

SCOTT
Always have my taxes done there. Mrs. Fox is very knowledgeable and professional.

WILLIAM
They're tax pros . They know how to get the most return for me.

RONSHAYLA
They work fast and very friendly.

WILLIAM
The lady that helped me did an amazing job and wound up getting more than I expected and IÕm highly great full for that, the lady was really helpful and nice this is my second year with Jackson Hewitt and donÕt regret any of the the Jordan Lane Jackson Hewitt is awesome!

DOROTHY
I've been filing my taxes with Jackson Hewitt for over 10 yrs. I like this company

PATSY
Great to work with. Very professional and a great group of people.

REBECCA
Very good service!

DOMINIQUE
The service was great and they gave me the best tax refund I could get

JAMES
The best

KRISTA
I've used them for over 15 years.

JAMES
Great service

JO LANDA
Cause they help get your taxes together they help you prepareI started with them 2010 they the one who helped me get my taxes and I love Jackson Hewitt and I will not go anywhere else

KRISTINA
Because everyone there is super nice and helpful and always has been for the past 2 years I've used them! Always satisfied!

GEORGE
they cover all the bases...and make sure the client gets back all that they are entitled to. I feel the cost is reasonable, also..

MARK
Very pro

SHARLINE
Mark is Great, he takes the time to explain everything and we hold great conversation. He treats his customers with respect instead of just a customer. I wouldn't trust anyone else with my taxes.

SIERRA
My husband and I have been coming here for the pass three years, everyone is so nice and welcoming. We always have a great experience, Mrs. Sarah Fox does our taxes each year and she makes sure we understand all aspects of our tax forms, and answers any concerns wexmay have.

WILLIAM
The friendly atmosphere and quick accurate service hasbeen great for us.

WILLIAM
Efficiency and courtesy

MARILYN
Becaue Mark is very good and he has a great presonality

SHANIA
Really good experience

PLESS
Great service

SARA
I have been using them for 11 years and have always had a good experience that them.

TERESA
Helped me to understand my taxes and what other benefits I could get. Great customer service!

LUZ
PorquŽ es un excelente lugar hacen un trabajo excelente. Lo recomiendo llevo 3a–os rindiendo mi taxes con Jackson Hewitt.

MITCHELL
Good job

BRANDON
They were very helpful and nice. They tried to explain everything that was going on so we could understand. Would recommend to anyone.

STEVE
Because they are very nice and have got us the most refund possible

JAMEKA
I've love your company and also every year your employees are even greater than before! I really appreciate your dedication and also your patience with your clients!

GREGORY
Great service. Great results.

RONA
Very great professionals. Was satisfied with my services

NEELEY
I was seen quickly and the people who work there have very good manners. I was treated with respect and kindness.

DAVID
Absolutely, the best, fastest and most accurate One Hour we have ever spent.

RYAN
Mark is an exceptional guy to work with. Come back every year. Schedule my appointment with him no matter what.

REGINA
I have always got great service!!! The people that work there are very nice.

RACHEL
Very friendly and helpful staff!!

MARSHA
friendly and make you feel welcome

JOSHUA
They were very nice and trustworthy and helped us and told us how much were getting back and why and how I was very pleased with them the lady that we had her name was terrie Brooks and she was funny and very sweet

GINA
Kind people and very thorough

HOPE
Personal attention! Always goes the extra mile to find every cent.

DONALD
Very thorough

LORI
Professional, concerned and friendly. I always feel comfortable and confident with their services.

RAYMOND
Been going to see Russ for 4 years now and he always takes great care of me.

REGINA
I have been using Jackson Hewitt in Huntsville for close to 10 years now. I've always been worked in quickly, never had one issue, asked as many questions as possible to make sure to get me the highest return, and I leave with the confidence of knowing that it is guaranteed and correct.

BRITTANY
Friendly staff with the best customer service. Always went above and beyond for my family when filing.

JOHN
Excellent service!

MIRANDA
Excellent service. Great people! Speedy service! They explain everything very well! Highly recommend them!

MARTY
Excellent service and everyone is very friendly

ALEXIS
Great work.

CHARLES
Because you?re great. Great at service. Great at friendliness Great at maximum return. Thank you.

MICHAEL
Quick and easy

DEBRA
Good service. Been using for about 5 years.

GARY
Mark was professional as always, fast, and easy in and out :). Always greeted proffesionally by the front desk and taken care of.

JENNIFER
They really know what they are doing. Friendly staff. I was made comfortable.

SAMANTHA
I love this place because they are personal with you, they care about you, and take the best care of you.

ALEX
Mark does a great job and is very friendly and informative. Always gets me a great return!

MAMIE
Because the service was great. Everyone in the Jackson Hewitt building was nice had smiles on there faces nd welcomed me back.

ALBERT
Treated very professionally.

JASON
I trust them to get the most money back with taking a risk of something illegal.

ERIC
They were very attentive and thorough.

PAMELA
Helped navigate through the new tax code and got us the best refund.

DONALD
Excellent service and intelligent accountant

BATOUL
Fast and reliable

DONNA
The workers were friendly easy open appointments

JIMMY
Great staff; this was my 13 th year of going there. Very Professional

ANDREW
My family and I have been very pleased using Thompson Tax Service/Jackson Hewitt.

KENNETH
Ease of scheduling an appointment, friendly customer service and professional tax prep with simple answers to my questions

GREG
Honesty

JAMES
professional service

SAVANNAH
We love Mark Rogers and Jackson Hewitt.

DORIS
fast and efficient service

DENISE
Excellent service and attention.

DWAYNE
People are very friendly and helpful. I would recommend them to anyone looking for great accountant.

LISA
Fast service, friendly staff. Knowledgeable about issues and answered questions.

MARLA
Very helpful and very nice!!! Awesome people to work with!

JAY
Very helpful in a difficult time with so many changes in my life and changes with my returns and fast service.

JARON
EXCELLENT SERVICE, VERY HELPFUL!!!

MITCHELL
love the staff

ANTHONY
I am always treated with respect. The place is nice and clean

FLESHIA
Fast, friendly, knowledgeable

ANGELIQUE
Very friendly and great service

SCOTT
They always do a great job !

WILLIAM
Because they are Awsome.

ANDREW
The SERVICE is A1 AND THEY are great at what they do EXCELLENT company

WILLA
Fast, efficient and Monica was very professional!

DAVID
Mark was so helpful

DIANE
They have really been a lot of help to me the last few years

CAROLETTE
Friendly and knowledgeable people. They explained everything so that people can understand

JEFF
I've been going there for years, always very happy with their service.

LARRY
Our experience was good. Your staff was kind and courteous and we did not spend more time than necessary having our taxes done.

KATHERINE
The service I received was fast, friendly, extremely accurate and helpful! Monica made a stressful time extremely stress free!

TERI
They are quick, accurate, friendly, and personable.

AMBROSE
Very friendly.

CALVIN
We have always been pleased with the service we have received from our tax preparer. He makes the process go so smoothly!

NICHOLAS
Great service! Nice and friendly. Very informative.

KEVIN
Friendly and competent service.

MARTHA
Very thorough and efficient, Mark Rogers is well qualified

MICHAEL
Great service

RICHARD
Great Customer Service

MARTHA
Very friendly

TANDY
Friendly and very knowledgeable.

MICHAEL
The Lady that did our taxes was amazing and very knowledgeable.

BETHANY
staff is very friendly and the service is quick and easy so it makes getting your taxes filed a simple process.

MARY LOU
Great customer service.

DWAYNE
They are very professional and kind to their clients. The elderly lady that help us was very kind

DOMINICA NICOLE
Very professional !

JOHN
Quick service, helpful employees, and good results.

MAURICE
Friendly staff. Made me feel comfortable.

HANNAH
Very helpful staff. They were super friendly and answered all my questions.

GREGORY
They have been awesome the last few years. Main thing is they know what they are doing and have saved us money.

JERRY
Reasonable and I always get a refund.
PLEASE CALL OR COME IN FOR AVAILABILITY
It's time to file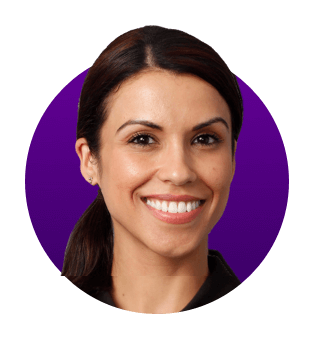 Why Jackson Hewitt®?
WE'LL MAKE IT EASY
We do the work so you don't have to worry. Open late and weekends, no appointment necessary.
WE'LL FIGHT FOR YOU
We're not tax machines. We're Tax Pros who are happy to answer all of your questions.
WE KNOW OUR STUFF
We'll dig deep to get you 100% Accuracy. Maximum Refund Guaranteed.