Oh no! We may not fully support the browser or device software you are using !

To experience our site in the best way possible, please update your browser or device software, or move over to another browser.
Can you get a mortgage if you owe back taxes to the IRS? In short, yes, you can. Having tax debt, also called back taxes, does not preclude you from qualifying for a mortgage by sheer virtue of having it. Over 937,000 Americans have delinquent accounts with the IRS in varying degrees of severity, and delinquent taxes alone do not necessarily disqualify applicants.
The long answer is that whether or not you will get the mortgage has less to do with the IRS, and more to do with the lender's guidelines. The type of mortgage you are seeking will also considerably affect the way that back taxes are considered for your eligibility. Here's what you should keep in mind if you owe back taxes but would like to go through with your home buying plans.
IRS Debt vs. Other Types of Tax Debt
You may owe state income taxes or property taxes in addition to federal taxes. When it comes to other types of taxes, this presents a more substantial risk to your approval or interest rate.
This is because the IRS has a due process for tax collection, including the option to settle your back taxes. They cannot seize your assets with little or no notice because it would violate this due process.
However, state tax authorities can. Most state tax authorities do not have due process for collections and determination of tax. Cities, counties, and other agencies that collect property tax may allow even less time to pay your property taxes in arrears and not provide leniency based on income or hardships while the IRS does.
This presents a major risk to the lender, so you should prioritize paying off state taxes first.
Getting a Mortgage with a IRS Tax Lien
Owing taxes is a separate matter from having a tax lien. Tax debt is simply owing money to the IRS and/or a state but a tax lien means that your taxes went unpaid long enough to trigger collection actions.
If you have an IRS lien on your income or assets, it will greatly diminish your chances at getting approved for a mortgage. Lenders could see unpaid taxes as an indicator that the mortgage will also go into arrears. While tax lien payments will not nullify your eligibility for FHA loans, it may disqualify you from standard private mortgages or drastically increase your interest rate. You also cannot apply for a Fannie Mae loan if you have an outstanding federal tax lien.
Understanding Debt-to-Income Ratio
Debt-to-income ratio, or DTI, is a major component of mortgage applications. The lender will examine your DTI, which is a calculation that sums up your monthly debt-related expenses and divides it by your gross monthly income. The less debt you have, the more favorable your DTI.
If you're unable to pay your back taxes in full before you go through with the application, taxes will be factored into your DTI similarly to student debt and consumer debt like credit cards and car loans. If your DTI is too high, your application could be rejected or accepted only if you agree to high interest.
It's in your best interest to repay your federal back taxes as soon as you can to avoid this scenario. But if you cannot, make an effort to repay the debt and see if you can eradicate your consumer debt first.
Owing back taxes does not have to stop you from proceeding with your financial goals. Tax liens present more urgency since they can nullify your eligibility for certain types of subsidized and private loans. However, while repaying your federal tax debt can provide you peace of mind and lower interest rates, it is not a stringent requirement to repay them in order to get a mortgage. If you have questions on how to proceed with your mortgage application, contact Jackson Hewitt Tax Resolution, who will work with the IRS to help resolve your tax issues.

About the Author
Jo Willetts, Director of Tax Resources at Jackson Hewitt, has more than 25 years of experience in the tax industry. As an Enrolled Agent, Jo has attained the highest level of certification for a tax professional. She began her career at Jackson Hewitt as a Tax Pro, working her way up to General Manager of a franchise store. In her current role, Jo provides expert knowledge company-wide to ensure that tax information distributed through all Jackson Hewitt channels is current and accurate.
Jackson Hewitt Editorial Policy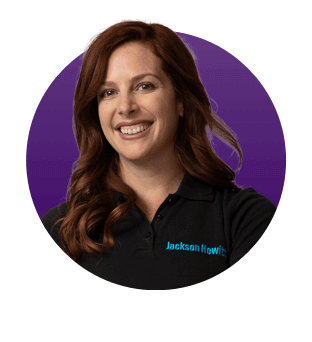 Why Jackson Hewitt®?
We see you
Our Tax Pros will connect with you one-on-one, answer all your questions, and always go the extra mile to support you.
We got you
We have flexible hours, locations, and filing options that cater to every hardworking tax filer.
GUARANTEED
We've seen it all and will help you through it all. 35 years of experience and our guarantees back it up.