Oh no! We may not fully support the browser or device software you are using !

To experience our site in the best way possible, please update your browser or device software, or move over to another browser.
Although April 17 has come and gone, it's a great time to go through a Spring Tax Checklist to keep you, and your small business, on track while avoiding compounding penalties. Breaking up your business tax preparation into smaller steps helps you conquer the job. Here are four things you can do to have a productive mid-year and prepare for a smooth tax season next year.
Estimated Tax Payments
Stay out of hot water by knowing your responsibilities for estimated tax payments. Just as important as knowing the rules and requirements, you need to get yourself organized so you don't inadvertently forget that the 15 of April, June, September, and January are your due dates for payment.
Documentation and Receipts
It's imperative to document expenses and organize receipts from expenses incurred year-to-date, on paper, and digitally. To make the most of your personal or business tax deductions, you'll need accurate and comprehensive records. If you haven't been keeping track of your business expenses, get caught up now.
Plan Major Equipment Purchases
The amount of business property purchases that you can expense this year under Section 179 is up to $1,160,000 from $1,080,000. Normally, spending on business property (machines, computers, vehicles, software, office equipment, etc.) is capitalized and depreciated so that the tax benefit is spread out slowly over several years. Section 179 allows you to get the tax break immediately in the year the property is placed into service.
Plan for Retirement
We don't need to tell you how important it is to save for retirement and your future; however, we do want to tell you how beneficial it can be for your current financial situation. When you contribute to a retirement account, you lower your current taxable income, potentially reducing what you need to pay in taxes each year. Even a small contribution yields tax benefits at the end of the year!
Tax readiness doesn't have to be daunting. With a little preparation throughout the year—and a set of steps to check off—you can be ready for tax season while maintaining your sanity. Don't procrastinate, start today and you'll get the tax filing job done in advance, instead of at the last minute.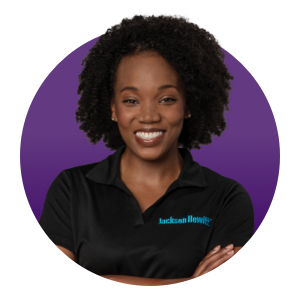 When every dollar matters, it matters who does your taxes™
WE SEE YOU

Our Tax Pros will connect with you one-on-one, answer all your questions, and always go the extra mile to support you.

WE GOT YOU

We have flexible hours, locations, and filing options that cater to every hardworking tax filer.

GUARANTEED

We've seen it all and will help you through it all. 40 years of experience and our guarantees back it up.