Filing Taxes
Amending a Tax Return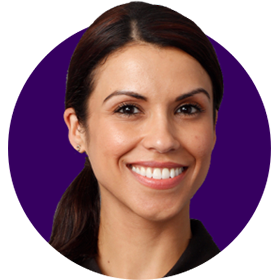 Did you know that it is possible to amend a tax return after you have submitted it? If you made a mistake when filing your tax return, or you have come upon information that was not mentioned in your original return, then it may be possible to fix that mistake – even after you've sent in your original return – by amending it with the IRS.
How Do I Amend a Tax Return?
You will need the documents you used when filing the return the first time, as well as any new documents related to the changes. Fill in IRS Form 1040X, Amended US Individual Tax Return, and file it along with the supporting documentation.
Why Amend a Tax Return?
There are quite a few reasons why people choose to amend their tax return. A mistake or an omission, such as not including certain income or deductions, or receiving a statement that indicates different withholding amounts after you've filed, can be reason enough to amend your tax return. This can be done regardless of whether you are owed a larger refund or you owe the IRS more. One important note: Failure to amend your return when you owe the IRS more can result in a notice as well as penalties.
If you are eligible to file under a different status that brings you more benefits, you can file an amended return. For instance, if your filing status was Single – whereas you were eligible to file as Head of Household, which could get you an additional $3,000 standard deduction and lower overall taxes – you'd have good cause for amending the return. Similarly, if you made errors because you weren't eligible for the filing status you used, or you forgot to itemize deductions, or include your expenses for your side gig, you might want to file an amendment. Forgetting to claim a credit or correcting an erroneously claimed credit is another reason you might consider amending your tax return.
Where Should I Send My Amended Tax Return?
Your amended tax return must be mailed to the IRS (the location is dependent on where you live; check this page for the correct mailing address) and after that you will be able to check up on its status online through the IRS website's Where's My Amended Return page or toll-free phone line.
Can You Amend a Tax Return Online?
Amended tax returns cannot be filed online. However, you can prepare your amended return using software, then physically mail it in to the appropriate IRS address.
How Far Back Can I Amend a Tax Return?
There are two important dates you can use to tell if you're within the deadline to amend a tax return. Check to see if you're either within three years from the original due date of the return or the time you filed, whichever is later. If you had a balance due on the original tax return you have two years after the date the taxes were paid in full. The later of the two dates will be considered.
Is Amending a Tax Return Bad?
You don't have to amend a tax return if you find out you made a mistake after you filed, as long as the mistake doesn't include missing income, overstating expenses, or claiming a credit when not eligible.
Does amending a tax return trigger audit? Most of the time, filing an amendment is not a reason for initiating an IRS audit. You can rest easy if you filed an amended tax return owing to an honest mistake or delay in receiving necessary information due to no fault of yours. However, if there is a substantial difference in your reported income without good cause, the IRS might decide to take a closer look at your affairs.
How Long Will an Amended Tax Return Take To Process?
It can take up to three weeks after you've mailed an amended tax return for it to show up on the IRS tracking system. The actual processing can take up to 16 weeks!
When Not to File an Amendment
There are times when people think that they must file an amended return but are not required to do so. These situations include:
Receiving a CP2000 notice – Only file an amended return if there is a change between the original return and the IRS notice.
Making a mistake in calculation – The IRS computers catch math mistakes and IRS will adjust your return and send a note.
Forgetting to attach a copy of your W-2 form with the return – The IRS will notify you if they need/want a copy of your W-2.
Rejection of an e-filed return – A rejected e-filed return has not been officially filed, so you must fix the reject; if it is a reject you can't fix, mail the return to the proper IRS address for your state from the IRS Form 1040 Instructions.
If you have amended your federal tax return, you might want to take a closer look at your state tax return and see if that needs any changes, as well. Your state tax agency will be able to provide you details on how to go about this.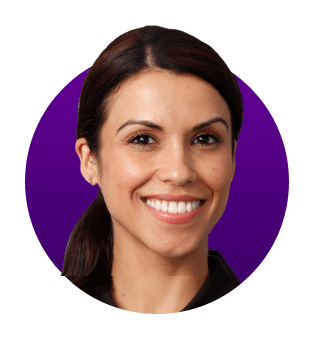 Why Jackson Hewitt®?
We see you
Our Tax Pros will connect with you one-on-one, answer all your questions, and always go the extra mile to support you.
We got you
We have flexible hours, locations, and filing options that cater to every hardworking tax filer.
We fight for you
We won't stop until you get every dollar you deserve, guaranteed. It's what we've been doing for over 35 years.