Oh no! We may not fully support the browser or device software you are using !

To experience our site in the best way possible, please update your browser or device software, or move over to another browser.
IRS FORMS: FORM 6251
Determining Alternative Minimum Tax with Form 6251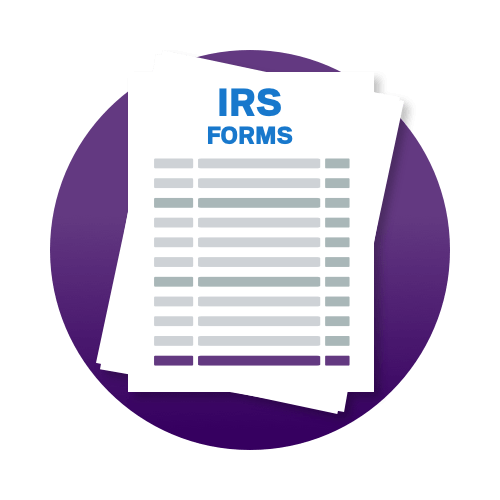 Do you know what Alternative Minimum Tax is? It may actually be something that could affect your income tax. Read on to find out how.
What is Alternative Minimum Tax (AMT)?
Alternative minimum tax (AMT) functions as a tax floor for taxpayers with high income and low taxes due to a large amount of deductions.
Some tax benefits can vastly reduce a high-income taxpayer's tax obligation to the point they owe little or no federal income tax. AMT acts as a stopgap to ensure that the taxpayer still owes a minimum amount of tax.
Form 6251 determines your alternative minimum taxable income by computing your modified adjusted gross income (MAGI) through adding back certain tax-exempt items and removing certain deductions.
Which types of income and deductions are likely to trigger AMT?
Generally speaking, having a higher income, having a business that takes advantage of several tax credits, or having large itemized deductions on Schedule A are the most common triggers for AMT. Exercising stock options and having significant capital gains income have also historically triggered AMT for taxpayers who were normally not subject to it.
AMT entails several complex calculations that may include adding back significant tax benefits to recalculate the actual taxes you owe. A common item that frequently requires Form 6251 to be completed is the foreign earned income exclusion filed on Form 2555.
Significant amounts of tax-free income, such as interest on municipal bonds, are highly likely to trigger AMT if your total MAGI is in a high range and/or there are other preferential items claimed on your income tax return. These preferential items include net operating loss deduction, depletion, investment interest expense, depreciation, passive activities, and disposition of property.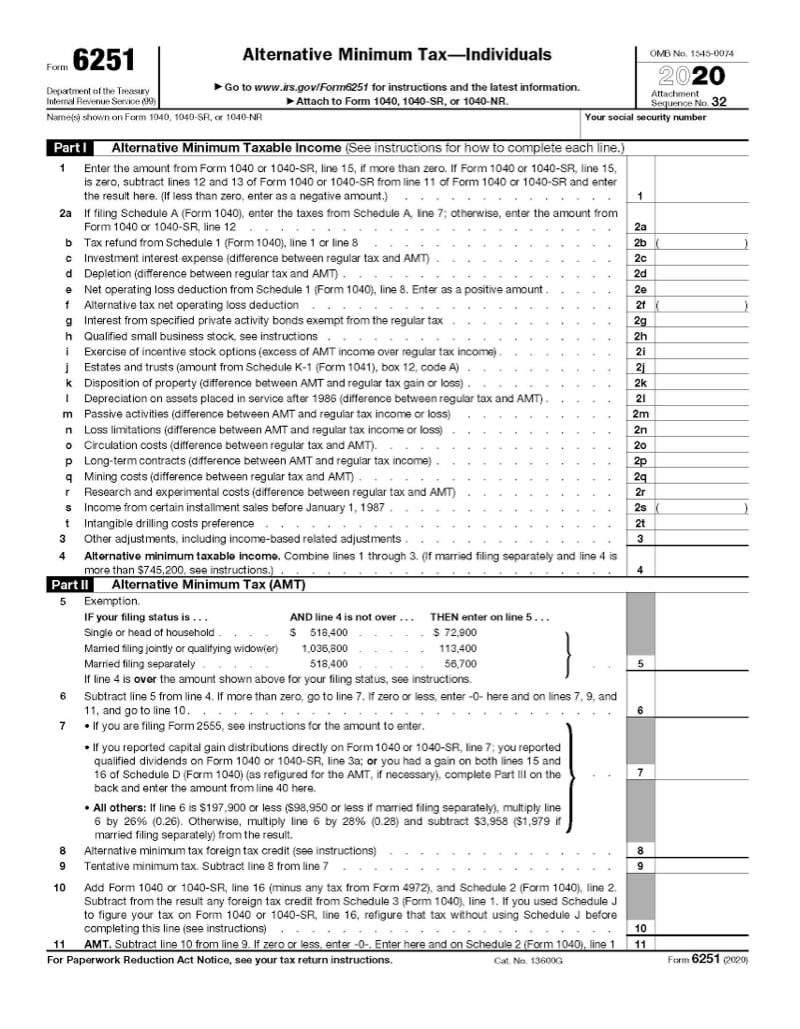 About the Author
Jo Willetts, Director of Tax Resources at Jackson Hewitt, has more than 35 years of experience in the tax industry. As an Enrolled Agent, Jo has attained the highest level of certification for a tax professional. She began her career at Jackson Hewitt as a Tax Pro, working her way up to General Manager of a franchise store. In her current role, Jo provides expert knowledge company-wide to ensure that tax information distributed through all Jackson Hewitt channels is current and accurate.
Jackson Hewitt Editorial Policy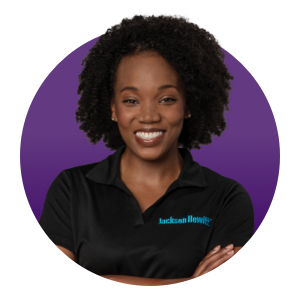 When every dollar matters, it matters who does your taxes™
WE SEE YOU

Our Tax Pros will connect with you one-on-one, answer all your questions, and always go the extra mile to support you.

WE GOT YOU

We have flexible hours, locations, and filing options that cater to every hardworking tax filer.

GUARANTEED

We've seen it all and will help you through it all. 40 years of experience and our guarantees back it up.